The COVID-19 Killing Machine
Purifog kills viruses and bacteria, most notably the Coronavirus, in both the air and on surfaces. As seen in the demonstration video, Purifog engulfs the entire room with a disinfectant that covers 99.9% of all surfaces and is ideal for sanitising offices, transport vehicles, schools, care homes, retail outlets, and more.
Once deployed our solution has been scientifically proven (and is backed by the World Health Organization) to kill 99.9% of bacteria associated with COVID-19 and other things such as the flu and stomach bugs both on surfaces and in the air.
The particles inside Purifog measure 0.001mm in comparison to the particles inside your standard disinfectant spray which are normally 1mm. This means that, as seen in the video, when Purifog is first deployed the particles rise as opposed to fall, allowing them to capture bacteria in the entire atmosphere. The mist mixture has the capability to settle on vertical walls, corners, cracks, and even the underside of surfaces giving complete coverage. Then, over the course of 90-120 minutes, the mist begins to fall and evaporate whilst completely killing bacteria and disinfecting the entire room in the process.
Once the process is complete, and it can even be activated remotely at night, the solution leaves a micro-thin layer of disinfectant on all surfaces to offer prolonged protection against bacteria and viruses. Purifog can be used in all environments as its non-toxic composition is safe to deploy over PC's, electronics, paperwork, clothing, and furniture with no visible residue left behind.
Benefits of Purifog
Combats Covid 19
Combines an insurmountable anti-intrusion fog generator with a powerful cleaning tool with a hygienizing action.
Remote Activation
You can also activate the system remotely at night from a different location.
Thoroughly Cleanses
Thoroughly cleanses and makes any environment hygenic.
Non-Toxic
Non-toxic fog formulation based on alcohol, water, dipropylene glycol and quaternary ammonium salts.
Why this product is not only keeping you safe but is saving you money
As a result of the global pandemic companies and organisations are having to hold themselves to higher cleaning standards than ever before, with some places doubling down on their efforts and having the cleaners come in more regularly. Once installed Purifog will offer you a deep clean for approximately £9 per use, unlike commercial cleaning companies which may charge an average of £40 per clean.
Installation of a Purifog Cannon will cost you from £2,000, but if you assume you are saving an average of £31 per clean, and you were getting your office cleaned 6 times per week in light of the global pandemic, this solution pays for itself in just 2.5 months. Not to mention that the solution can then continue being used at a cost of £9 per clean long after those initial 2.5 months, killing bacteria and viruses associated with stomach bugs, flu and many more.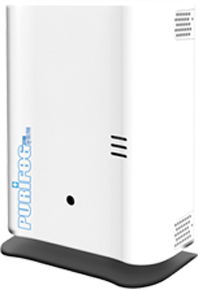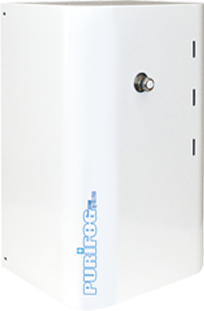 Looking to connect with one of our experts regarding your requirements?
Submit the below form and we will get back to you very shortly.