Intelligent Natural Lighting Control
Our team of smart blind and curtain experts work with the industry's leading suppliers - including Lutron - to design and install automated blind and curtain systems that combine comfort with ease of use.
Automated curtains and smart blinds are designed to be effortlessly managed using a control panel, voice commands, or mobile app. They can even be programmed to operate fully automatically based on weather and light conditions. Whatever automated curtains and blinds system you choose, we can help take the natural lighting in your home to the next level.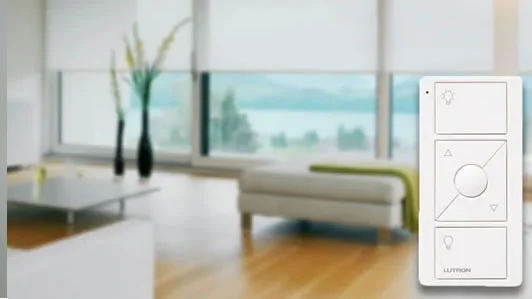 Smart blinds and curtains make an incredibly stylish and practical addition to any home. They can be automated to do much more than just open and close to a schedule. Professional installation and integration with other smart home systems enable smart blinds to offer a number of advantages: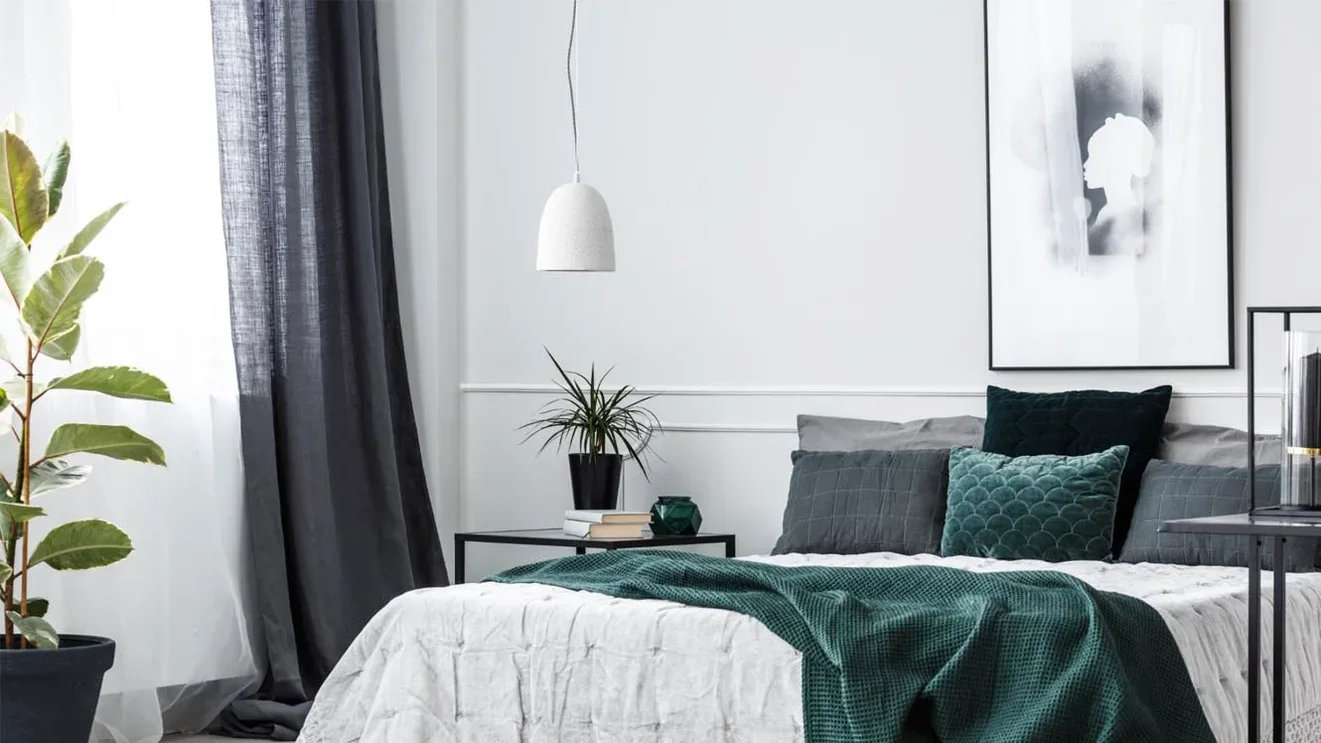 Imagine that…Intelligent blinds & curtains
...your blinds gently wake you up in the morning by gradually allowing more light into the room, working like a natural alarm clock. While you're away from home, your curtains will continue to operate on a schedule, simulating occupancy and protecting your property. With smart blinds and curtains, this is no longer a dream, but a reality.
Integration opportunities
A perfect pairing: Smart home blinds and smart lighting work together to automatically detect changes in lighting, turning on bulbs and opening or closing blinds based on the brightness outside, time of day, and location of the sun. Increasing your home's natural light levels reduces your carbon footprint, as well as improving your wellbeing.
Learn more about smart lighting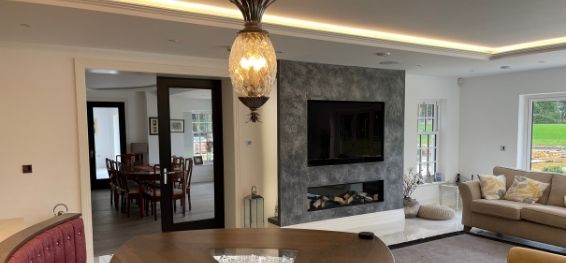 Reduce glare and enjoy your films and TV without distractions by integrating smart blinds into your living room or home cinema. The advanced, motorised blind system can be programmed to shut at the press of a button, or even automatically as a film starts. You'll never have to sacrifice a second of that immersive, cinematic experience.
Learn more about home cinemas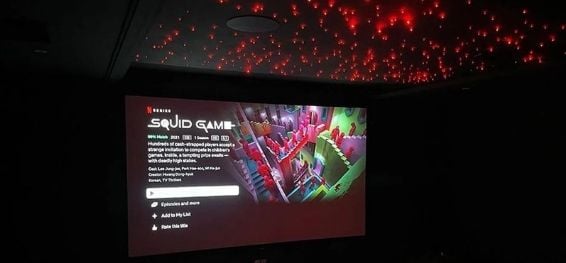 Having your blinds open or close automatically at dusk and dawn increases security for you and your family, as no valuable items or clear entry routes are on display. These functions are also useful when you go away, as the blinds can be programmed to open and close automatically, as though someone is home.
Learn more about smart home security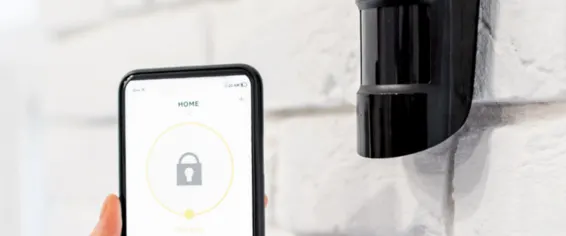 Smart Home Blind and Curtain Specialists
Chris Lewis Smart Home has been run by a team of dedicated home automation and integration experts since it was established in 2008. Our award-winning smart home designers and installers excel at creating the best smart home systems on the market using the most cutting edge technology available.
We can also offer maintenance and support packages to suit different needs and budgets. Our team can upgrade or replace existing electric roller blinds, Venetian blinds or curtain systems - whether they were installed by us or not. We're always on-hand to make sure you get the most out of your smart blind systems.

"Chris Lewis Smart Home succeeded brilliantly in overcoming challenges of installing modern technology in an Edwardian house and were a pleasure to work with. We would definitely recommend them to others."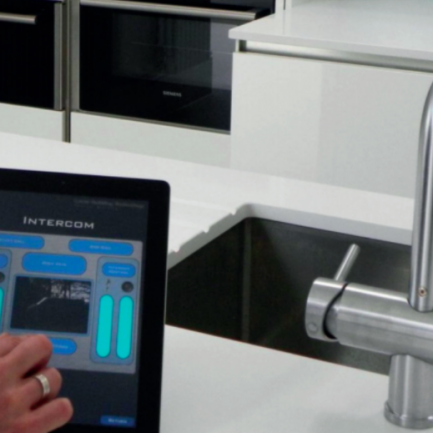 "The team at Chris Lewis are very flexible and accommodating. They're more than happy to spend extra time to help you get a better solution and you don't get billed for every additional hour because their focus is on developing long-term relationships with their clients."
Speak to our smart blind and curtain specialists today
Submit the form below and our smart home experts will be in touch shortly.