Making Technology Work For Your Business
Chris Lewis Smart Business specialises in providing a wide range of business automation and building control solutions. These solutions enhance your business.

Our high-end business automation systems are designed with ease of use in mind. They are the perfect way to integrate the technology and electronics of your business into one simple network.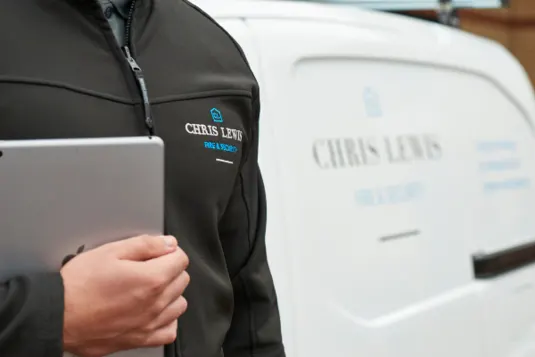 ---
Creating bespoke business technology is our speciality. We combine exceptional design, the latest technology and equipment from the most prestigious brands. A business automation system from Chris Lewis will make your work life simpler, smarter and easier to manage.
---
Commercial
Applications
Improve your business with smart technology. We can enhance any space to work smarter. Whether your goal is to create a comfortable working environment for employees. Or you want to wow visitors with a distinctly hi-tech, facility, we can help.
Find out about Commercial Applications & Technology
Covid
Protection
We can help support businesses in these difficult times. We can provide intelligent solutions to protect your business and customers from the spread of COVID-19. These include density control, fever screening and thermal cameras and purifog.
Find out about our Commercial Technology
Smart Business
Security
Make sure your business assets and data stay safe. We understand how important it is to keep your business secure. We can advise on the best smart security solutions for you. We exploit the newest and best technology in the world right now.
Find out about our Smart Security Solutions
Maintenance
and Upgrades
Keep your business growing with our maintenance packages. Our team provides professional, proactive technical maintenance, support and advice for smart technology. Whether you have an integrated building solution or individual smart systems, we've got you covered.
Find out about Maintenance and Upgrades