CCTV Security
At Chris Lewis Security we've been specialising in the design and installation of CCTV security systems — or Closed-Circuit Television systems — for over 30 years. Our security camera installations are perfect for any setting, whether residential, educational or commercial environments. We can supply and install domestic or commercial CCTV systems, designed to monitor and protect any premises.
From single-site networked HD systems, through to multi-site, cloud-based, or even infrared camera surveillance setups; our CCTV installation, supply and aftercare packages can be tailored to meet any requirement.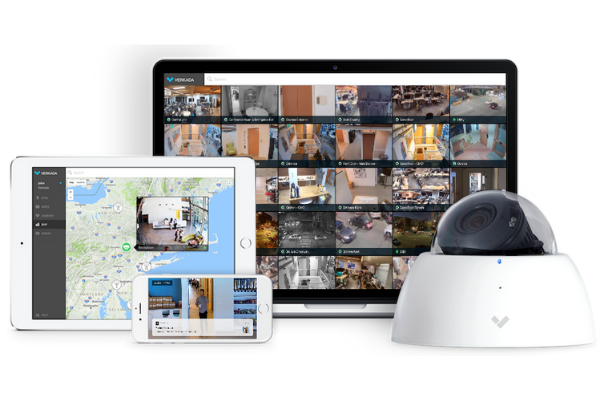 Commercial CCTV Installation
From multi-site cloud-based systems to on-premise, single-location security cameras, Chris Lewis commercial security systems have your premises covered. Our commercial CCTV installers will provide a tailored security camera system that fits the individual needs of each business, custom designed to protect against the rising rates of theft and malicious damage.

School CCTV Systems
Trusted by Oxford University for over 10 years, and with over 30 years of experience installing cutting-edge security systems, we know what's required to protect educational establishments. Our advanced security cameras and intelligent cloud-integrated storage systems are designed to protect school, college and university buildings, as well as both staff and students.
Cloud CCTV Systems
CCTV footage can be stored in the cloud, where you can access it from any internet-enabled device 24/7, no matter where you are in the world, with no need for any software installations or interference with your existing IT systems.
Using verified log-in credentials, you can manage your entire footage library from one screen. Relevant events will be brought to your attention and smart search features like vehicle colour, number plate recognition, or even specific clothing allow you to find incidents in a matter of seconds.
Easy to use: Intuitive interface, find information in seconds
Monitor usage: Check who accessed the system, what they viewed, and if they changed anything
Share footage easily: Send footage to colleagues or the police with two clicks by SMS or Email
User permission: Set permissions for which cameras each user can see
Tamper proof: Back up data in the cloud in an encrypted form so footage cannot be stolen or destroyed
Critical alerts: Be notified if a camera goes down, is moved or has been tampered with
Scalability: These solutions are incredibly easy to upgrade and expand. Cloud storage is essentially unlimited, and storage packages are available at a wide range of budget-friendly price points.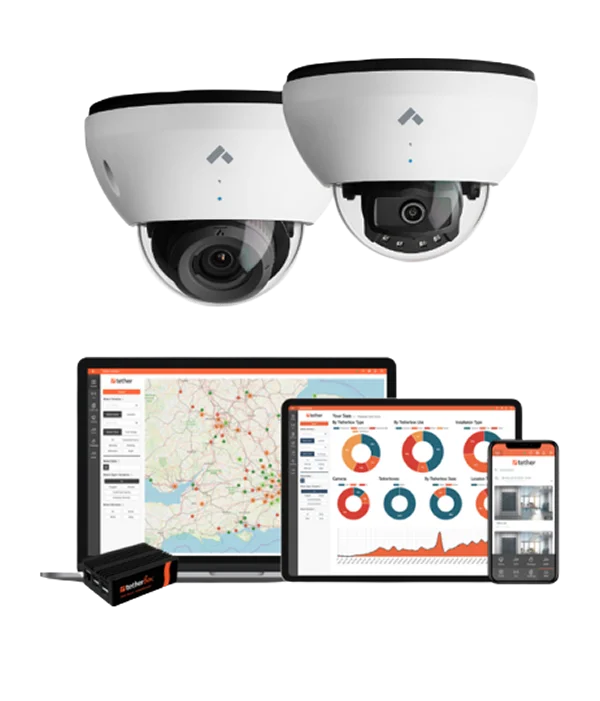 Cloud CCTV Storage:
Everything You Need to Know
Cloud CCTV Systems:
The Three Main Benefits
Cloud CCTV Systems:
The three main benefits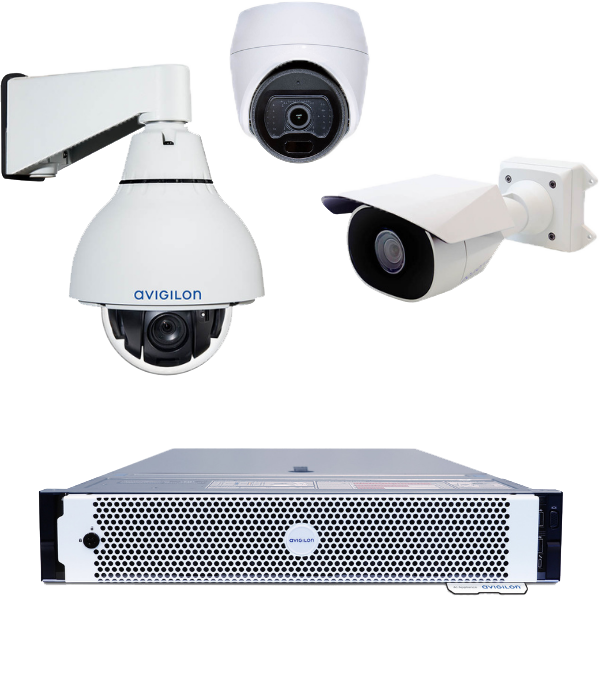 On-Site Systems
On-premise CCTV systems are exactly as they sound. Servers and data are stored entirely in-house. These systems use backups and disaster recovery software to extract the data when you need it during a network failure. They are available with wired and wireless options, and you can view the live and archived footage either through your local PC or a mobile device.
Unlimited customisation: Because the servers and network are all local and specific to you, they can be fully customised, regardless of how niche your requirements may be
Compliance: Companies with strict data compliance laws tend to prefer storing their data on site, rather than in the cloud. This is especially important in healthcare, as well as legal and financial settings
Suits in-house IT teams: If you have an internal IT team, having your servers and network in-house may save money in the long run on support and maintenance contracts
Chris Lewis CCTV Security
Having installed state-of-the-art CCTV systems for several decades, we have the experience to install the perfect surveillance system, designed to your specifications.
Our CCTV security team can visit your site and discuss the specifics of your project, including coverage strategy and budget, before creating a custom security camera system that works on your terms.
Already have an existing system? No problem. We offer a wide range of maintenance and upgrade packages to suit your needs and scale. So, whatever your CCTV requirements, we're here to help.
Contact Our CCTV Security Experts Today
Contact our security camera specialists via the form below, or call us today.