Design your dream home
For nearly 20 years we've worked in partnership with homeowners, architects and home technology consultants to create smart homes which truly deliver. From sleek functionality to powerful integrations, whatever you can imagine, we can create as the perfect smart home design for you.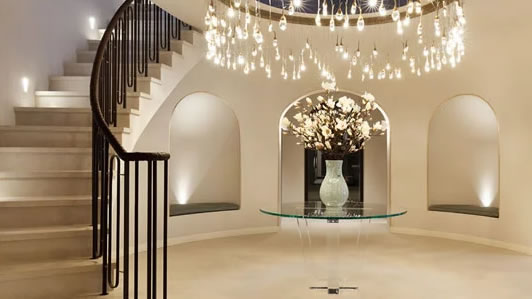 Home is where the heart is...
...which is why it's important to us that you don't just like the technology within your home, you love it. Our team of smart home design experts will consult with you through the entire design and installation process to tailor your system to your exact needs and deliver a perfect mesh of technology and convenience. We take these steps to ensure only the best results for you.
Our award-winning home automation designers will assess your requirements and arrange a meeting to discuss exactly what you are looking to achieve with your smart home designs. We take into account any and all restrictions and considerations to ensure you get the technology and control you want, in the most convenient way possible.
Based on our initial discussions we produce plans and blueprints to help visualise the changes we are planning to make. All drawings will be simply laid out and easily digestible to keep you fully informed on all our proposals, and assure you that your desires are at the forefront of our minds.
At this point, our plans can also be used to put your job out to tender, if you so wish. Or, you can choose us as your installer and receive 50% off the cost of our design process.
From the first hole drilled to the final cable tie, we can install all your smart home technology within a tight timeline, and with minimal disruption to your home life. Our installers will communicate closely with you throughout the process to ensure that everything is fitted expertly to your exact specifications. Finally, we'll ensure everything is restored to precisely the condition we found it, so you don't feel like you're living in a bomb site.
Once your technology is in place, your systems will be tailored to your exact specifications to create a smart home that is uniquely yours - highly sophisticated, extremely innovative, and easy to use! Our home automation experts can customise and integrate each of your systems to ensure the "whole" of your smart home is far greater than the sum of its parts.
We offer multiple maintenance and servicing packages to ensure that your system will continue to work for you in exactly the way you want it, for years to come. Our engineers can perform troubleshooting and fixes remotely too, so you don't have to deal with the disruption of an in-person visit.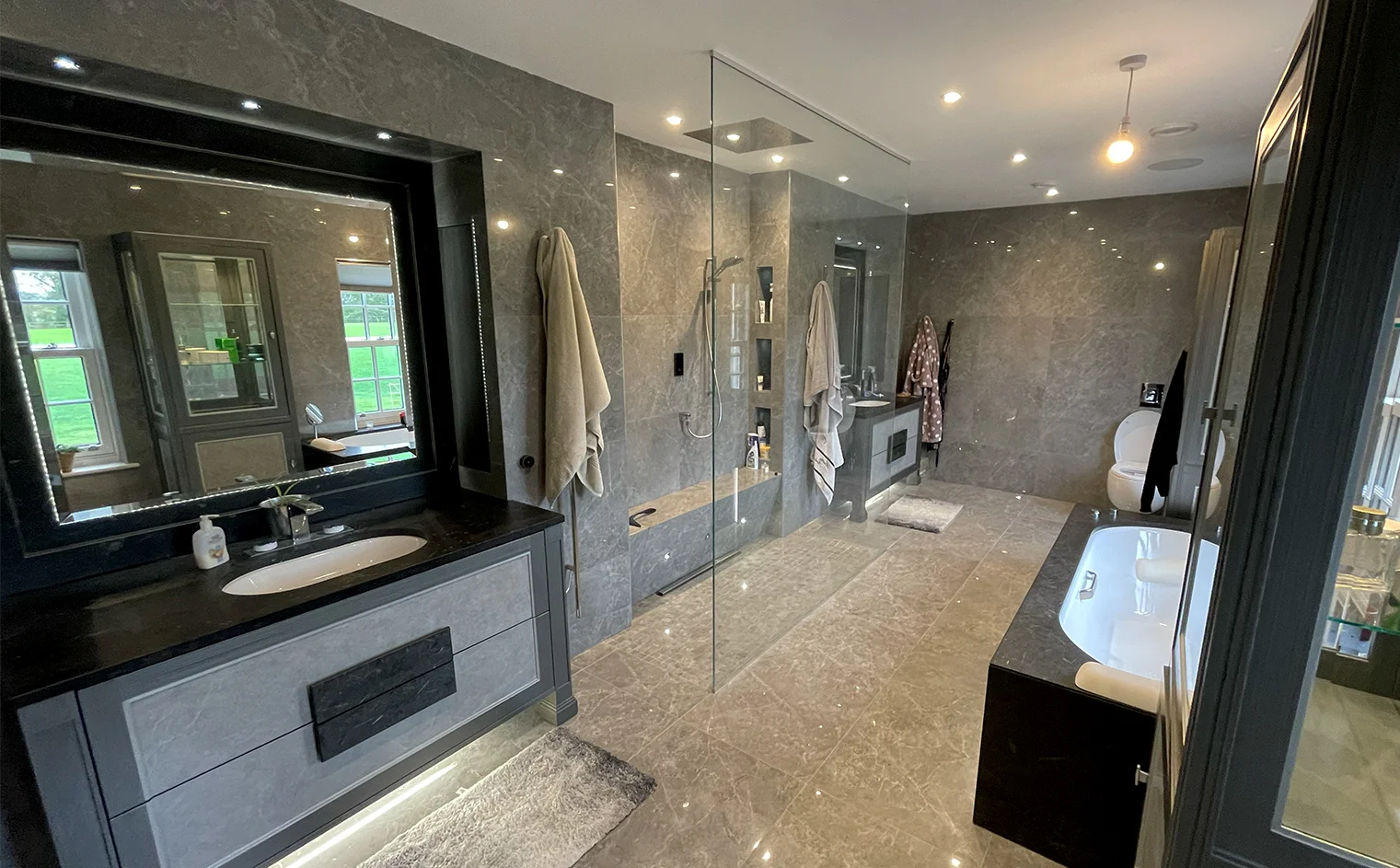 By integrating smart technology systems you can control every element of your digital dwelling from a single control pad or smartphone application. This not only adds convenience, but can also make your home more energy-efficient, as well as increasing security.
Control lights in any room remotely, as well as lock doors and set alarms, even when out of the house. With intelligent integrated technology your automated home becomes an even more comfortable, convenient and secure place to be.
Smart Home Expertise
Our award-winning smart home specialists work with the most advanced and innovative technology to create smart systems that transform your living spaces. With over 15 years at the forefront of home technology, we can advise you on any integration opportunities including smart lighting, smart blinds, home cinema, smart home security and home audio systems.
We understand that intelligent homes should do more than save money and create convenience. That's why we create modern, intelligent homes that look stunning and provide you with that WOW factor.
If you have an existing system that wasn't installed by us but needs maintenance - please don't worry, we can still help. We offer a range of maintenance and support packages to suit even the most niche requirements, and can take over the maintenance of your system to ensure you always get the best from your smart home solutions.

"The team at Chris Lewis are very flexible and accommodating. They're more than happy to spend extra time to help you get a better solution and you don't get billed for every additional hour because their focus is on developing long-term relationships with their clients."

"Chris Lewis Group succeeded brilliantly in overcoming challenges of installing modern technology in an Edwardian house and were a pleasure to work with. We would definitely recommend them to others."
Contact our smart home designers today
Submit the form below and we will be in touch.