Rooms as smart as their users
Our smart lecture theatre systems integrate lighting, heating, AV and access control to ensure systems are primed to make the room comfortable and productive, and to ensure everything runs smoothly.
All systems are designed and installed by qualified smart automation technicians, with years of experience installing smart solutions for businesses and the education sector.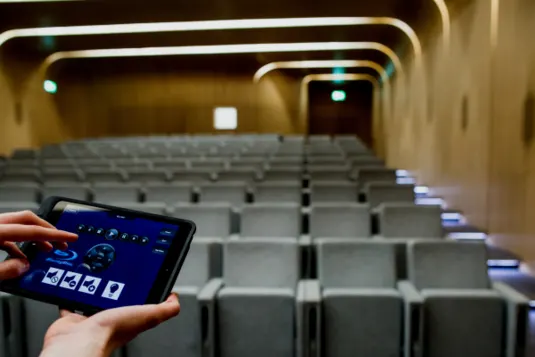 Smart lecture theatres are built around learning and teaching, enabling lecturers to control every element of their lecture theatres to work in the best way for them. Utilise natural light, heating, and presentations all at the press of a button. Engage students with a lecture that flows seamlessly in an environment that prioritises their productivity. With integration into existing learning environments, it's never been easier to conduct the perfect lecture.
Easy control
Better security
Cost saving
Lecture recording
Better visuals & sound
Heightened comfort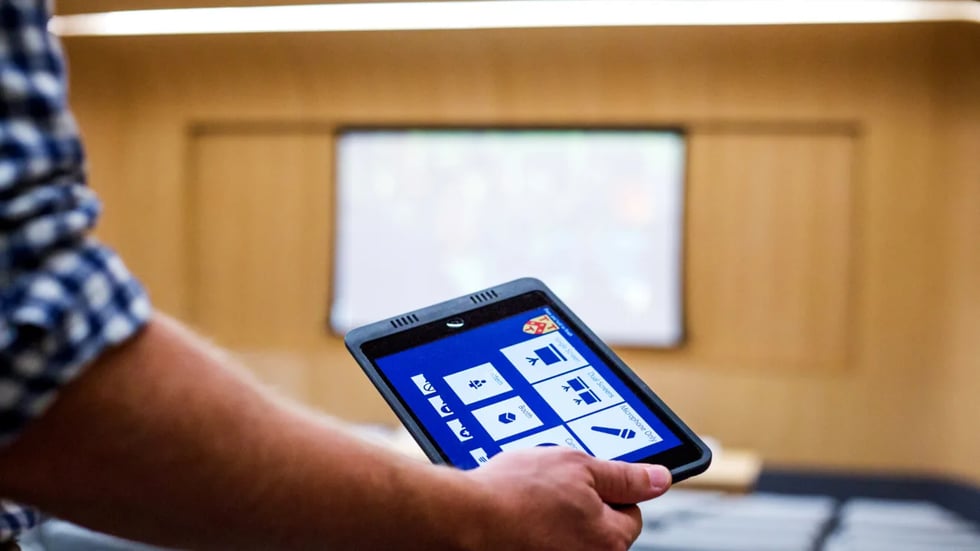 The smart technology we utilise for lecture theatres, teaching rooms, and auditoriums includes:
Video distribution
Projection systems
Multiple screen presentations
PA & Microphone Systems
Surround sound processor and amplification
Induction Loops
Customised Button/Touch Panel/Tablet Control and Automation
Motorised Screens
Controlled Blinds and Lighting
Lecture Capture technology allowing recording and playback
Why choose us?
Established in 2008, Chris Lewis Smart Home is run by a team of dedicated IT and system integration experts who love nothing more than to design and install the best smart technology systems for you! With years of experience, we can advise in any integration opportunities you might be after and can design and install system automation for your lecture theatre from scratch or integrate smart technology into your existing systems.
We also offer maintenance and support packages to suit different needs and budgets, while we are also happy to take on systems that have not been installed by us, ensuring you are always getting the most out of your systems.

"The team at Chris Lewis are very flexible and accommodating. They're more than happy to spend extra time to help you get a better solution and you don't get billed for every additional hour because their focus is on developing long-term relationships with their clients."

"Chris Lewis Smart Home succeeded brilliantly in overcoming challenges of installing modern technology and were a pleasure to work with. We would definitely recommend them to others."
Looking to connect with one of our experts regarding your requirements?
Submit the below form and we will get back to you very shortly.