Illuminating smart homes with intelligent lighting
Our team of smart home designers can create, install and maintain smart lighting systems that are perfectly tailored to your home. Intelligently managed via switches, control pads or mobile apps, our smart lighting systems are as beautiful as they are simple.
Whether you want to set the perfect mood, lower energy use, or enhance your home entertainment, we can supply & install smart home lighting technology from the industry's biggest and best suppliers. We are official partners with Lutron, Rako, and Control4, so whatever your smart lighting project demands, we have the technology to suit your requirements.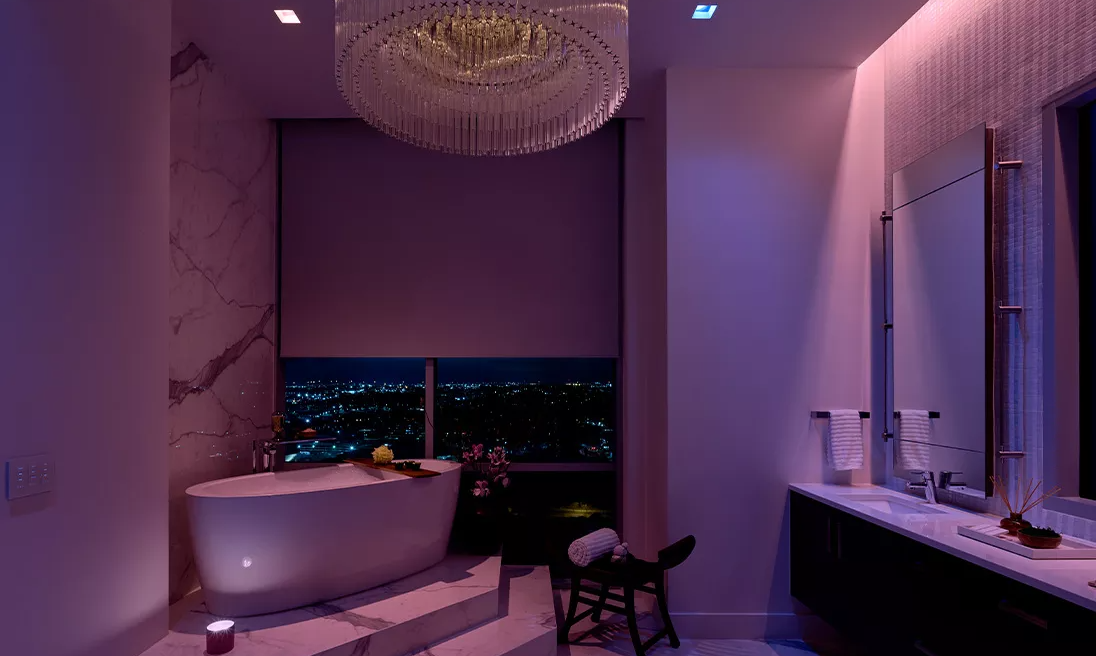 Imagine…Intelligent lighting throughout your home & garden...
...you get home late. The house is dark. As you reach your porch, the sensors detect you and blossom with light, illuminating the door. You unlock it and step inside. As you make your way to the kitchen, juggling your bag, keys, and phone, the interior lights activate, marking your route. With smart lighting, this is no longer a dream, but a reality.
Why Choose Chris Lewis Smart Lighting?
Our Smart Lighting Systems team features dedicated lighting, IT and system integration experts, each of whom have the skills and knowledge to design and install smart home systems perfectly tailored to your requirements.
We know that smart home lighting is about more than just the WOW factor. It has to be fully integrated, easy to use, and intuitive by nature. We are on hand to bring your intelligent lighting vision to life and we have the experience and expertise to make the project a successful one.
Our smart lighting services don't end at installation. We also offer maintenance and support packages to suit different needs and budgets. If you have existing systems that weren't installed by us, we can still help, ensuring you get the most from your smart home lighting systems.

"Chris Lewis Smart Home succeeded brilliantly in overcoming challenges of installing modern technology in an Edwardian house and were a pleasure to work with. We would definitely recommend them to others."

"The team at Chris Lewis are very flexible and accommodating. They're more than happy to spend extra time to help you get a better solution and you don't get billed for every additional hour because their focus is on developing long-term relationships with their clients."
Contact our Smart Lighting systems team today
Submit the form below and a member of our team will get back to you very shortly.