24/7 peace of mind from fire hazards
Our aim is to always exceed customer expectations, and the key to that is providing peerless post-installation support, service and maintenance. The Chris Lewis team, and our back-office staff, are primed to deliver the highest levels of customer service and support at all times, for all types of fire alarm systems.
Our experienced and friendly support engineers have the latest skills and training to help with any issues you may have with any types of fire alarms. When it comes to keeping yours performing to a high standard, you can rely on us.
As recommended in British Standard BS 5839, you should have your fire alarm system maintained every 6 months, along with quarterly inspections. You also want to make sure that you have an engineer on call out service 24 hours a day to make sure your fire detection system is in working order, protecting your people and property.

You should never view maintaining or servicing your fire alarms as a luxury. When it comes to protecting your property, regular servicing support is an absolute must. If you've invested in these systems, it's critical that you invest in their inspections and maintenance. We offer essential, premium, and bespoke packages to suit any requirements you and your site have.
Standard fire alarm systems and smoke detectors have a recommended lifespan of ten years. After this period, fire detection and alarm sensitivity can deteriorate. This can cause false alarms, or worse, mean the system fails to detect smoke. With the current rate of innovation, by the time those ten years are up, there are guaranteed to be far better, more user-friendly options on the market.

Our engineers can offer a free analysis of your existing system and give you a status report on system coverage, age and availability of spare parts. We can give you costs for upgrading your fire alarm system and install a new system with no downtime to your existing detectors, if required.
A fire alarm upgrade doesn't always demand a new system. In some cases, simply restoring your existing devices can suffice, and will be a fraction of the cost of a full upgrade. Plus, it can also be an easier process for the end-user, minimising disruption in the building.

At Chris Lewis Group, our technicians are highly experienced in a wide range of alarm tech from a range of suppliers. If you don't want to upgrade to an entirely new system, we may be able to restore your current fire alarms to a more reliable state. In the event of a fire, this will improve the alarm's accuracy and ensure you are alerted to a fire risk as quickly as possible.
Monitored Fire Alarm Systems
Over 60% of commercial fires happen when a business is empty. Our remote fire alarm monitoring packages keep your site constantly connected to our experts. We can take the weight off your shoulders with a faster emergency response, should the worst happen.
No need to rely on sounding the alarm yourself
Peace of mind, 24/7, 365 days a year
Reduce false alarms & unnecessary call-outs
Minimum impact to your business
Protect data & assets
Full uptime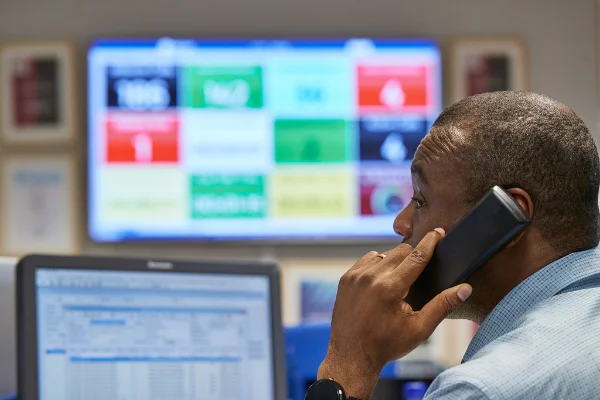 Connect with our fire safety experts today
Submit the form below and we will get back to you regarding your fire system very shortly.
---
Latest Fire Protection News
---