Automatically control the number of people on your premises
With more and more business starting to re-open and with a requirement to enforce social distancing measures, companies need to easily monitor and limit the number of people entering and exiting their premises.
Our range of Density Control solutions, supplied by industry leader Hikvision, will empower your business to effectively manage social distancing measures and help prevent the spread of COVID-19 by providing clear signage, real-time data, and alerts when required.
How Does Density Control Work?
| | |
| --- | --- |
| 1 | Camera detects people entering the premises and increases the count shown on screen. |
| | |
| --- | --- |
| 2 | When capacity is reached, a warning is displayed telling others not to enter. |
| | |
| --- | --- |
| 3 | A pre-configured alarm can be triggered to warn against entry or alert team members. |
| | |
| --- | --- |
| 4 | Camera detects people leaving the premises and reduced the count shown on screen. |
| | |
| --- | --- |
| 5 | The remaining capacity is updated and clearly shown on the screen by the entrance. |
| | |
| --- | --- |
| 6 | The display shows people when they can enter, there is no need for real-time supervision. |
Our Range Of Density Control Solutions
Chris Lewis Fire & Security is a HikVision Platinum Partner. We work directly with HikVision to offer a industry-leading density control solutions, which our experienced engineers install and integrate into your organisation.

Our density control solutions operate in real-time, giving you the most up to date information on occupancy, helping you take instant action when required.
The cameras count the total number of people entering your premises and allow you to easily monitor and compare footfall on any particular day.
Our cameras generate a heatmap of consumer movements in and around your premises, showing the highest traffic areas so you can better manage social distancing.
Conversion data is stored when the solution is integrated with your POS system. You can compare footfall with purchases made to understand spend per head.
Our solutions can offer a return-on-investment within 19 days when compared to the daily cost of a security guard.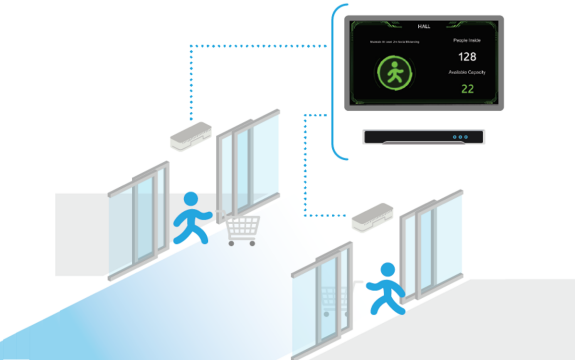 Looking to connect with one of our experts regarding your requirements?
Submit the below form and we will get back to you very shortly.