Smart home tech
Only ever working with industry-leading smart home technology ensures we are at the cutting edge of innovation in every department.
Streamlined and efficient in our installations, we pride ourselves on finding new ways to make technology not only work to its maximum potential, but in a way that is tailored to you.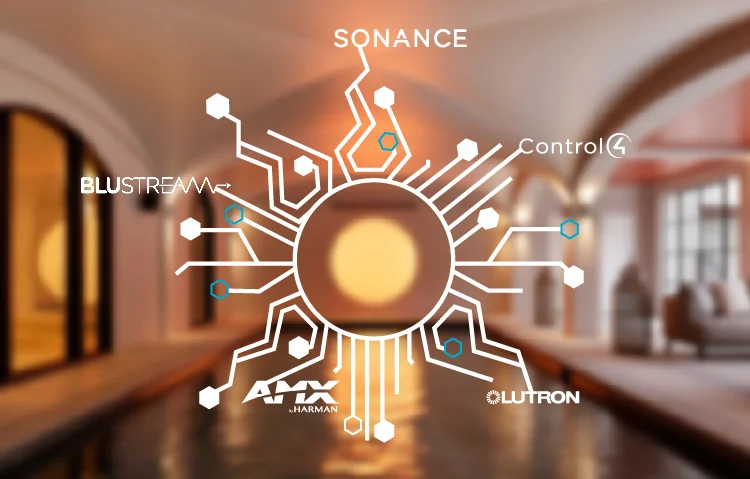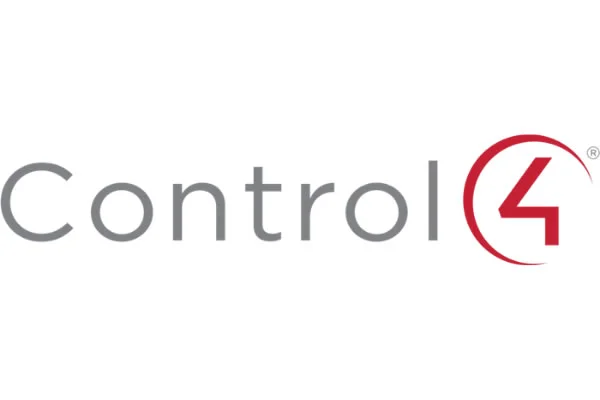 Control4 – Smart home integration
Control4 smart home management systems are some of the most sophisticated available. Manage any smart device in your home at the touch of a button. These intuitive systems will change the way you control your home forever. You can even take remote control via panels built into walls or tables, or even via smartphone from anywhere in the world.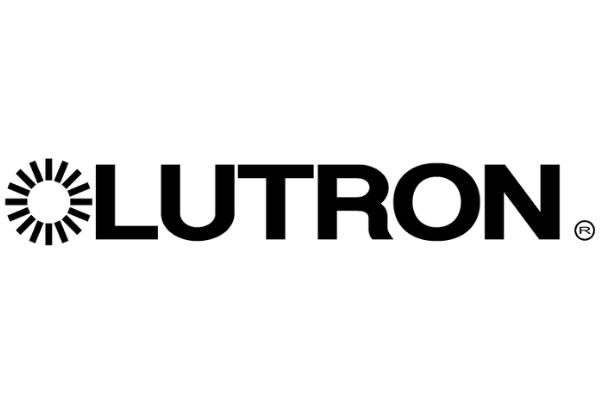 Lutron – Lighting & blinds / curtains
Lutron are the original inventors of the lighting control system. Recognised as the best in the industry, our technicians can use their smart lights and blinds to transform the way you illuminate your home. With technology that enables you to create drama and atmosphere wherever you want, these systems can also shrink your carbon footprint by reducing your energy usage.

AMX – Audio Video Switching
AMX systems allow easy control of the sound and visuals across your entire commercial environment. AMX leads the world in simplifying and streamlining the use of disparate technologies, combining user-friendly interfaces with innovative room control and audiovisual distribution. With AMX technology you can stream high-bitrate video and audio through your WiFi, removing the need for invasive rewiring.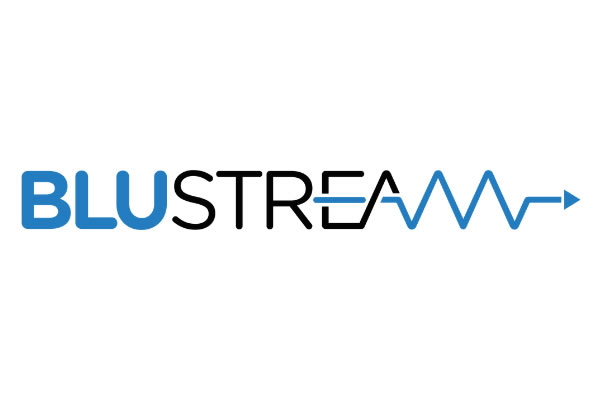 Blustream - Audio-Visual systems
Blustream are both innovators and industry leaders in Audio-Visual (AV) technology. With a product range to excite, they solve the many challenges faced by AV installers working on bespoke systems. Simultaneously complex and innovative, but user-friendly and practical, Bluestream systems make managing your AV technology a simple process.

Sonance – Sound systems
Sonance is known for its exceptional sound quality, providing immersive and high-fidelity audio experiences that enhance music, movies, and overall audio enjoyment. They specialise in speakers that blend into any interior design, as well as ones that are designed to withstand the stresses of outdoor environments, with no loss in sound quality. Our experts can use Sonance's technology to create setups that provide impeccable audio, without disrupting your home's aesthetics.
Contact our smart home experts today
Submit the form below and we will be in touch shortly
Why not check out our latest smart home insights?
---