Smart lighting is one of the most heavily demanded smart home features as homeowners look to add character and ambience to their properties. This can not only improve the aesthetics of your home but the functionality of your lighting systems to make everyday life easier and more convenient.
Along with smart sound, security, heating, WiFi, curtains, and various other systems, lighting has become increasingly popular as we start to see more IoT ("internet of things") technology entering our homes. The smart lighting market alone is projected to exceed £20bn by 2026, almost tripling in value over the next five years.
Jump To
Homeowners are eager to modernise their houses with the newest, most innovative lighting technology and we're here to help.
This latest Chris Lewis blog explains what smart lighting is and how it can benefit you and your family. Not only will we explore how it can enhance the profile and value of your house, we'll also cover the more practical elements of smart lighting and any additional factors you need to consider.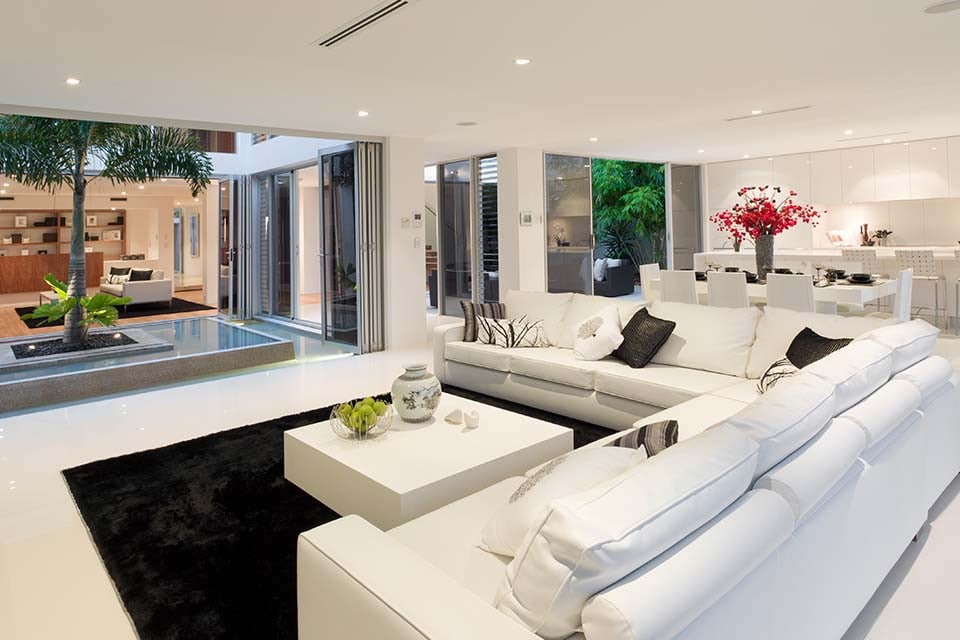 What is Smart Lighting?
If you're looking to install smart lighting throughout your home, you may be wondering what the difference is between smart lighting and what you already have. The answer is simple. Like other modern home technologies, the "smart" in smart lighting refers to the clever way in which it is controlled.
Smart lighting is the term given to light bulbs, panels, strips, and various other fittings that can all be controlled remotely via a connected device. These can include smartphones, tablets, or intuitive control panels. You can adjust your lights, switching them on or off from anywhere in the house, some systems even allowing you to control your smart lighting when you aren't home.
There's much more to smart lighting than being able to control your lights hands-free. While it certainly does add a wow factor to your home, it can help you and your family become more energy efficient and save money on your electricity bills. Read on as we explore the benefits.
Are my current lights compatible?
There are several ways in which you can introduce smart lighting into your home. Over the past decade, manufacturers such as Phillips have developed smart bulbs and plugs that you can connect to smartphones and other devices over the internet. However, these DIY smart lights require lots of components and attachments that can be tricky to install and maintain.
To eliminate any hassle and make sure your smart lighting operates from one easy-to-use system, a professional instalment is recommended. Our smart home experts at Chris Lewis use technology from world-leading manufacturers such as Control4 to seamlessly install and unify your smart home technology.
The best part? If you want to access the benefits of smart lighting, you don't have to completely rewire your home. Control systems can integrate with your current lighting by using smart switches. Wired smart switches like the ones from Lutron and Wemo replace your existing switches and are wired into your home's electricity just like a dumb switch.
Despite being cutting-edge technology, smart lighting can adapt to any setting or aesthetic. In one of our recent projects, Chris Lewis installed smart lighting throughout a 17th century manor house, introducing all of the benefits that come with it but without compromising the property's classic style.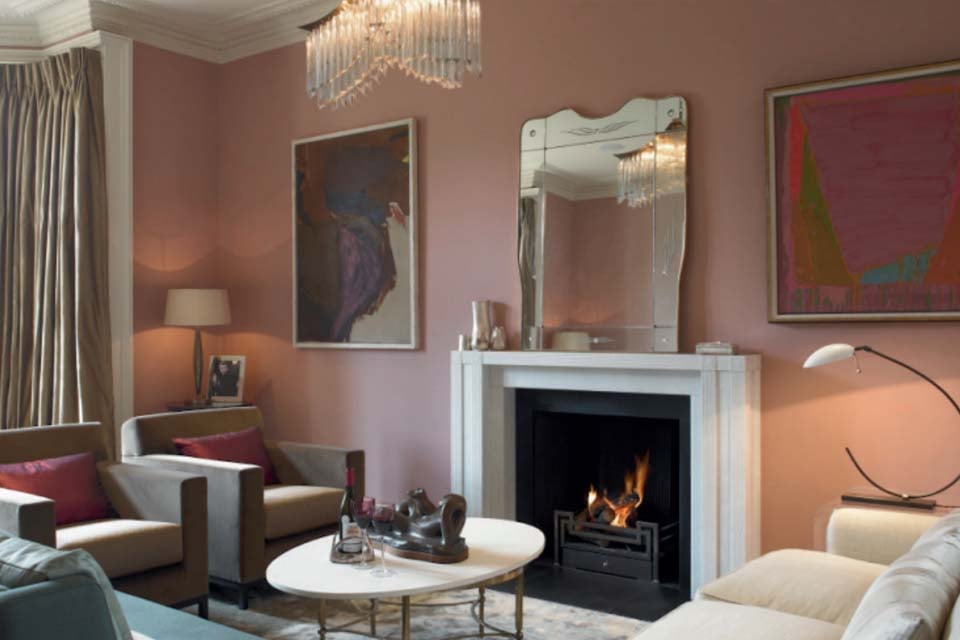 What are the benefits of Smart Lighting?
Smart lighting is an unmissable feature that can transform your home, complimenting each individual room. Here are some of the key benefits that will improve everyday life and comfort for you and your family.
Features to improve your home
Convenience is the number one advantage to using smart lighting as it has a long list of practical uses. It will completely change the way you'll think about lighting your home, and is also a vital accessibility feature in households where one or more people may have limited mobility.
Here are some of the most used features of smart lighting:
Avoid having lots of light and dimmer switches. Rather than having to adjust each of them manually, you can have one button that takes care of your lighting, whether in one room or around your home.


You can set up your lights to power on when they detect motion in certain areas of the house, and at certain times of the day. So, if you need to get up and use the bathroom during the night, you can do so quietly without fumbling for wall switches or causing a disturbance.


When away from home, integrate smart lighting with "mockupancy". This will intelligently switch lights on and off at different times of day to simulate someone being at home.


All lights can be controlled directly via a touchscreen panel, or even via your smartphone or other connected devices. Use these to schedule smart lighting patterns.


There are plenty of other control inputs and settings you can easily configure to customise your smart lighting. An increasingly popular choice is the use of voice commands with devices such as Amazon Alexa or Google Assistant becoming more common in modern homes.


You can even program your smart lights to intelligently power on/off, or brighten/darken based on the time of day and the amount of daylight detected in each room.
Also, unlike traditional bulbs, there are more options when it comes to adjusting their brightness, tone, and even colour. This allows you to set the perfect mood for any occasion, whether you need a calming nighttime atmosphere or want to dial up the immersion when watching the latest blockbuster from the comfort of your home cinema.
The opportunities for smart lighting to improve your home don't stop there. Whether illuminating pathways, pools, or an outdoor home cinema, you can now choose from a variety of dynamic lighting solutions to create the smart garden of your dreams.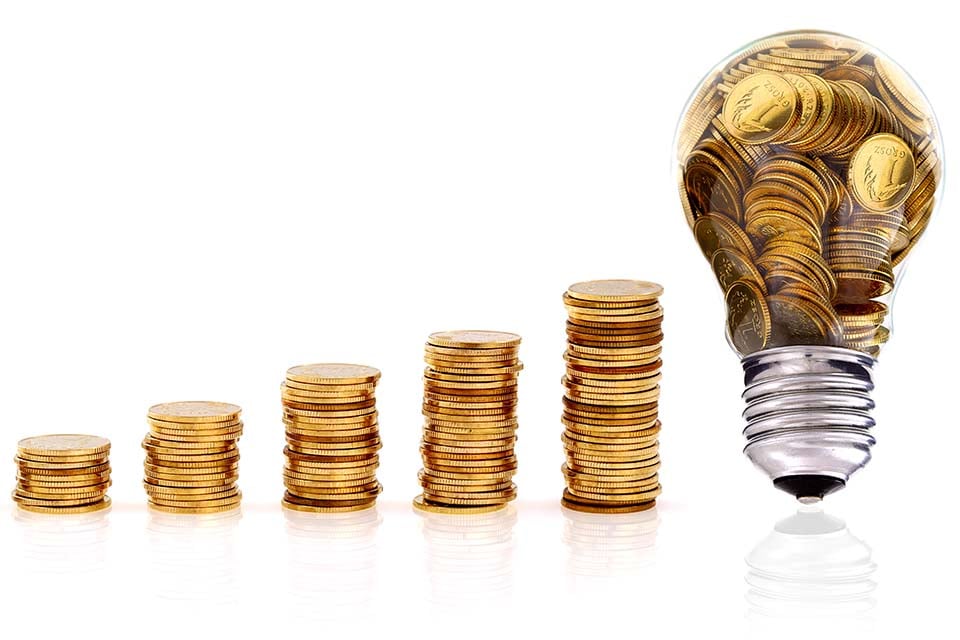 Save on your energy bills
Compared to traditional light bulbs and LEDs, smart lighting has a higher upfront cost. However, not only does smart lighting introduce a wide range of benefits into your home, it can save you money on your electricity bills while helping you to be more energy efficient.
No matter how hard we try, we've all been guilty of leaving lights on around the home. Whether you're rushing to get ready in the morning or get distracted by a phone call, it's easy to forget flipping a switch as you leave a room. With smart lighting installed, this is no longer a concern. Clever, discreet motion sensors know when a room is occupied, automatically switching off the lights if a room is left empty after a certain amount of time has passed.
Smart lighting systems also make use of the latest bulbs and LEDs which are proven to be more energy efficient while also having a much longer lifespan. According to energy.gov, these alternatives use around 25 to 80 percent less energy than traditional incandescents, while also lasting 3 to 25 times longer.
Smart home integration
Perhaps the most important benefit of them all is the growing list of integration opportunities, pairing your smart lighting with other smart home systems. The more devices you connect, the closer you are to intelligently automating your home.
We've already explained how smart lights can detect daylight, dimming to conserve energy. This feature can be taken to the next level when pairing lighting with smart curtains and blinds, making sure you always have the optimum balance of artificial and natural light in each room, switching lights on only when you need them.
You can enhance the security of your property too, by integrating smart lighting with your alarms, triggering them when an intruder is detected. Mockupancy can also keep your home and any belongings safe, serving as an effective deterrent against burglars. Meanwhile, geofencing can be set up to detect your smartphone when nearby. This will communicate with your smart lighting and other integrated systems, switching on the driveway and porch lights while also opening the garage door.
Of course, smart lighting can amplify the entertainment value of your property by integrating lights with your sound system or even a home cinema.
Can I upgrade my Smart Lighting?
Whether you already have several smart bulbs and switches - or an older smart lighting system - there is a wide range of upgrade options available.
For example, you can completely modernise your smart lighting system by replacing your current control panel or keypad with quicker, more responsive touchscreen. This will allow even better, more convenient control of your lighting systems throughout the entire home. If smartphone controls aren't your thing, don't worry. You can keep simple button controls to manage your lighting.
However, those wanting to get the most out of their system may also want to add connected devices such as smartphones and tablet computers to their smart lighting control. Even if you aren't at home, these can remotely communicate with your lights and other integrated smart home systems.
Enhance your home with smart lighting
Whatever your lighting requirements, we can help you create the perfect atmosphere for your home. Our smart home experts at Chris Lewis understand the value and functionality a smart lighting system can provide and will advise you on the best system design to suit your needs.
Whether building a state-of-the-art smart home or upgrading your existing property, we offer the solution to future proof any home, and will make sure you are always getting the most out of your smart lighting system.
Speak with our experts about installing a smart lighting system
Submit the below form and we will get back to you very shortly.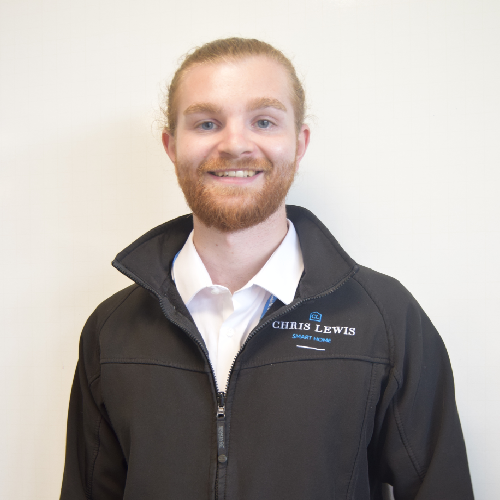 I design, specify and support clients during new installations, system upgrades and ongoing support of their Smart Technology – even if we were not part of the original commissioning. My background is high-end Hi-fi systems but due to the bespoke multi-discipline offerings from our partners, suppliers and manufacturers, I pride myself on a personal and practical service that turns complex systems into simple recommended solutions.
Looking to give your guests an evening to remember? It may be time to upgrade your home's technology.
With approximately 53% of all UK households subscribing to at least one on-demand streaming service, the demand for home cinemas is higher than ever before.
Lighting. It's not just about illumination. Lighting is a powerful element in the human experience, affecting everything from our productivity to the way we feel emotionally.