The home automation market is continually growing - transforming our living spaces through simple touches or voice-activated commands. Thanks to this constant innovation, it's now easier than ever for the average homeowner to maintain a comfortable, safe and convenient household.
No 'one' smart device represents this idea better than automated blinds and curtains. Not only can this technology improve the aesthetics of the home, it's also cost-effective, convenient and surprisingly beneficial for the human sensory system.
For these reasons, if you're ready to embrace the smart technology trend in your home, blinds make a fantastic first addition - with some truly exciting integration opportunities as you grow and expand your smart home network.
In this blog, we'll explore the key benefits of installing motorised window treatments into your home, and why households across the nation are switching to an automated solution.
Jump To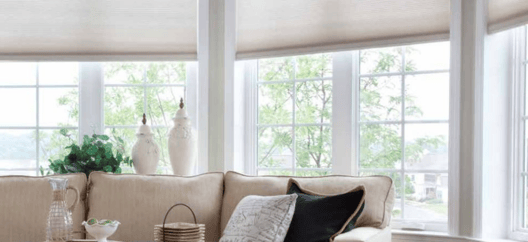 What are Automated Blinds?
Automated blinds and curtains are mechanised window features which are electronically activated to offer automatic adjustments and hands-free shading control. Using cutting-edge motorised engineering, these systems remotely raise and lower blinds, based on an automated time schedule, outside natural light or even app-based control from anywhere with an internet connection.
Like ordinary window coverings, an automated blinds' primary function is to control the amount of outdoor light entering your home, promoting the well-being improvement effects of natural light on mental health - without twirling a wand or pulling a cord. Aside from the wellbeing perks, high-durability and slick programming these systems offer, there are a wide variety of surprising benefits that automated blind installations can add to the modern home.
Smart blinds and curtains can be activated by switches, remote controls or even voice commands when integrated with your smart home system. While this technology may at first seem like a lavish solution to a first-world problem, the practicality and convenience alone make them a more than worthwhile addition to any technology-driven home setting.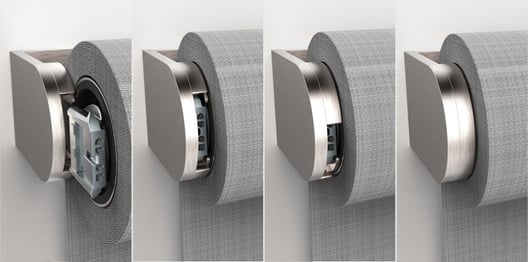 So What are the Benefits of Automated Blinds?
Convenience & Wellbeing
Smart blinds can automatically adjust throughout the day as the sun moves to boost natural light within your home. This is a great way to control the ambience and improve your overall wellbeing. On the other hand, they can also close when the sun is on your windows to reduce solar gain, this is great for areas with lots of glass in the summer.
Exposure to sunlight is well-known to support the release of serotonin in your brain, the hormone associated with boosting moods, making you feel happier, calmer and more focused throughout the day.
Similarly, added sunlight in the daytime is known to improve your quality of sleep at night. With the addition of blackout blinds, these systems are able to maximise darkness for improved sleep quality, and open in accordance to the light outside, offering the most restful and natural morning wake-up possible. Imagine waking up to your room slowly and automatically filling with natural light over the course of 5 minutes to allow you to wake up naturally rather than a loud alarm clock.
Aside from enhanced wellbeing, advantages of automated blinds extend to give you more convenience from day to day. Smart blinds can be controlled in various ways including sleek remotes and stylish control panels, saving the hassle of using strings, wands or cords in hard-to-reach areas.
When integrated with an automation system like Control4, blinds can be activated using smart home voice commands. This allows anyone in the house including guests to adjust these to their preferences. Similarly, smart blinds can be included in your smart home schedule within your home. For instance when you arrive home from work you can simply say "Alexa, I'm home" which will activate the blinds and curtains to draw, lights to turn on and thermostat to set to your desired temperature.
Temperature Control & Energy Saving
Automated blinds can be paired with smart lighting to increase the amount of daylight in your home and reduce energy consumption. You can set smart blinds to a schedule alongside a smart lighting system like Lutron Caseta, allowing for the optimum lighting in your home throughout the day - without expending energy or lifting a finger.
Smart blinds can also enable you to more easily control the temperature in your home, without the need to continuously adjust the thermostat. On hot days you can opt to keep the sun out and maintain the coolness inside your home with drawn blinds for example. Alternatively, the ability to maximise the amount of sun coming through during the day can also provide an eco-friendly solution to artificial heating.
The beauty of automated blinds is they help to maintain the temperature within your home, reducing the strain on your heating and air conditioning system. When used strategically in this way, over time your energy bills can decrease and your carbon footprint can be reduced.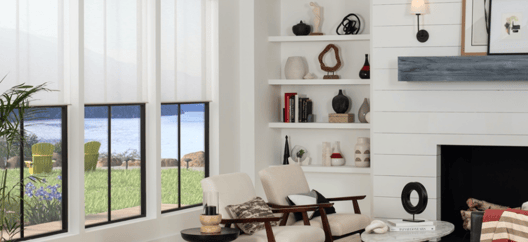 Home Comfort & Style
As a modern design solution, the latest automated blinds and curtains can be styled with both modern and vintage designs. With sleek, professional or homely appearances, absent of cords and strings, this technology can compliment any style or period aesthetic.
With a huge variety on offer, smart blinds can be specifically installed to your requirements. Whether covering tall, ceiling-to-floor windows, or small shutter windows, the endless design and style options available make smart blinds an instant way to boost aesthetics and impress your guests.
Not to mention, the added integration opportunities make smart blinds an effortless way to add an impressive edge to your home. Working in harmony with other smart technology, including lighting and home cinema systems, integration can be enabled to boost entertainment experience and build atmosphere. For example, with a single button press, you can activate your cinema, trigger the lights to dim, lower the blinds and switch-on the surround sound. Seamless, convenient and impressive.
Mockupancy & Security
Smart blinds can be activated and adjusted from anywhere in the world, simply using a smartphone and internet connection, giving you a high level of control whilst away from the premises.
This is a particularly useful feature to have in place when you are away from your property, to maintain the illusion that the home is active and in-use. Though, if you don't want to have the added burden of manually changing the blinds whilst away, automated blinds can be scheduled to open and close at specific times of the day - based on usage patterns and history.
Many people find themselves concerned over the burglary risk before departing on a holiday, relying on a switched-on light or radio to keep their property away from prying eyes. A continuous light on in the house offers no variation. Most burglars will scope out a property well in advance of taking action and will know to look for this indicator that the house is empty.
Smart blinds make for a really effective and inexpensive way to deter would-be burglars away from your property, using an automated schedule to make the property appear active. Considering a burglary takes place every 106 seconds in the UK, any added layer of protection is important.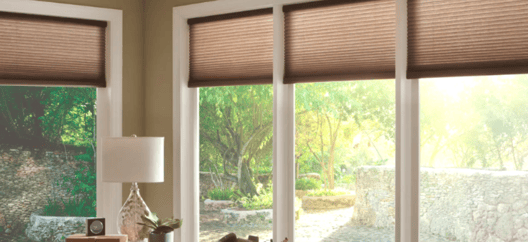 Safety
In addition to increased security, automated blinds can also eliminate common risks associated with traditional window coverings and shadings.
As most parents will be aware, looped cords on traditional blinds can pose a huge risk to young children and pets, who risk entrapment and suffocation on loose strings. In fact, a study found that 17,000 children were harmed by window blinds between 1990 and 2015, with 300 incidents of these tragically resulting in death.
There is only one sure-fire way to reduce the chance of these incidents occurring: go cordless. With no hanging cords or strings, automated blinds remove the risk of entrapment & suffocation entirely, making them a safety-first alternative to traditional window coverings.
As an added feature to your fire security system, Lutron blinds can be integrated to automatically open when a fire is detected within the house. This allows emergency responders to see the situation inside so they can react accurately and quickly. When firefighters attend a scene they are often unaware of the circumstances inside, and due to the severity of the risk of fire, they need to be extremely cautious before entering. Using this feature to automated blinds can save crucial time and reduce the level of risk of first responders.
Final Thoughts
Ready to level up your home with automated blinds? If you're going to do it, make sure to do it the right way. It's important to ask yourself these key questions before contacting any installer:
Which type of blinds or curtains will best suit my home?
How many rooms am I looking to add automated blinds to?
Am I looking to integrate these with my other smart home technology?
Do I know where to find a trusted installer?
At the Chris Lewis Group we're a Certified Lutron Installer. Our experts are accredited and highly experienced in the specification, design and installation of Lutron technology including Lutron blinds and window coverings.
In short, we understand the benefits automated blind technology can add to your day-to-day routine, and the integration opportunities that will enhance this even further - designed in line with your expectations, specifications and vision.
Whether looking to increase your security or improve overall well-being in your home, as a leading smart home technology provider, we have the skills, experience and desire to bring your vision to reality.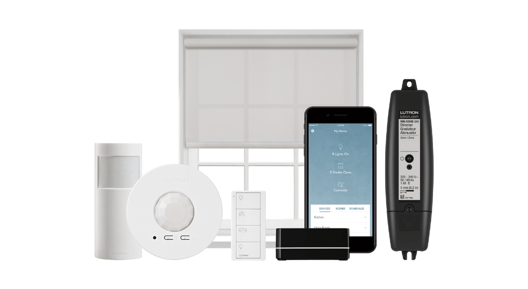 Get in touch with our design experts today:
Submit the form below and we will respond to you very shortly.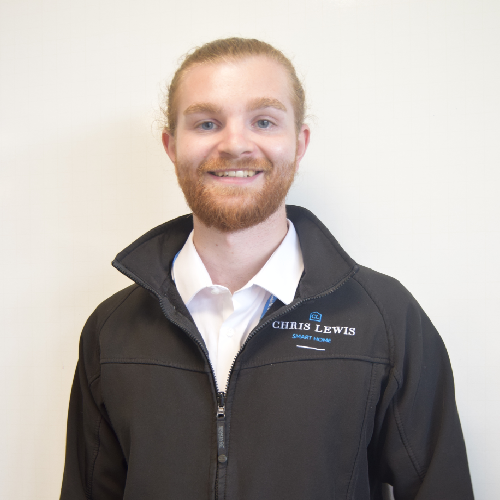 I design, specify and support clients during new installations, system upgrades and ongoing support of their Smart Technology – even if we were not part of the original commissioning. My background is high-end Hi-fi systems but due to the bespoke multi-discipline offerings from our partners, suppliers and manufacturers, I pride myself on a personal and practical service that turns complex systems into simple recommended solutions.
Smart home technology has skyrocketed in recent years. With the rise of off-the-shelf devices like Amazon Alexa and Philips Hue more people than ever are introducing smart features into their homes..
Are you taking control of your smart home in the most convenient way? We've all been there. Wet hands. Full arms. Juggling five things at once. Sometimes, pressing a button on a device can feel way.
Since the early 2000s, Control4 has trail blazed the smart home trend. It's taken over luxury homes, industry-leading businesses, swanky hotels and nearly every other automated building on the.