A new home sound system can overhaul the feel of your home. Whether perfecting the vibe for hosting or adding depth to the latest blockbuster, great surround sound can totally transform your home ambience with the touch of a button.
These benefits aren't a secret either. In fact, household AV giants, Sonos, reported that their products are in 14 MILLION homes as of 2022. That's an 11% increase from the previous year!
Jump To
If you're looking to join this "audio revolution" - you'll want to get it right. Off-the-shelf Bluetooth connectivity soundbars and wireless speakers are great, but they're nowhere near the full package. So, should you do it all yourself, or should you trust a provider to design and install the system for you?
In this blog, we'll weigh up the benefits and drawbacks of professional sound system installations vs a DIY installation. We'll help you to decide which is the right route for your home.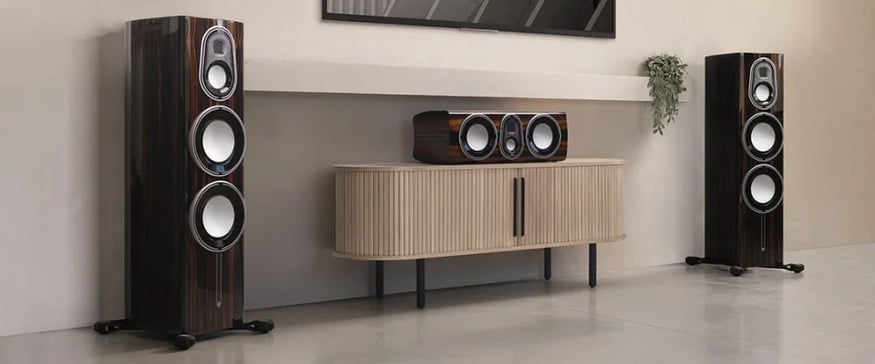 Benefits of a DIY Home Sound System Installation
There are plenty of options for off-the-shelf Bluetooth speakers available right now. You can get anything from small soundbars and portable speakers to expansive whole-home, multi-room systems. The modern home can now be fitted with good-quality audio tech at an affordable price.
That's not to say a DIY installation is always the right option, though many homes do meet their expectations with a plug-and-play speaker system. If you're just looking to listen to music from a streaming service in your home - and aren't concerned about placement, style, user experience or audio quality... DIY might be a sensible choice.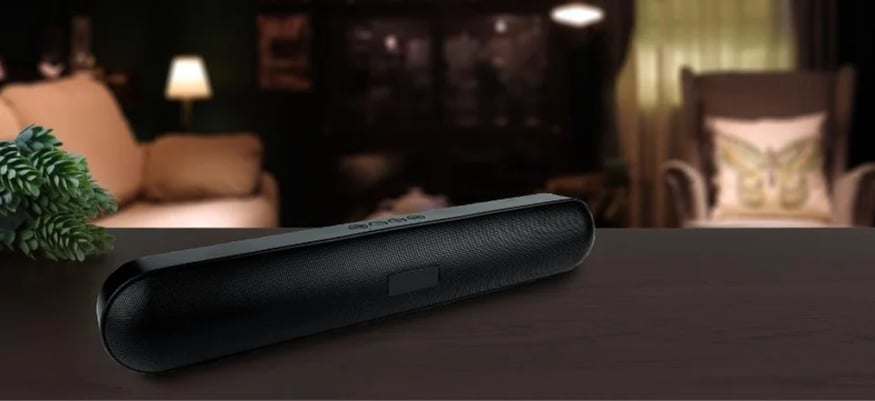 Value
Installing a home audio system yourself is usually the cheaper way to go. You avoid the expense of finding an installer. You create your own brief. You decide the technical spec and do the manual labour of wiring and installation. It's extremely time and cost-saving from the get-go.
This is of course, in theory. High-end home audio technology can be horribly expensive to get wrong. Repairing damage from the install, along with faulty wiring and bad fittings could cost you more than a professional installation service would have.
Freedom
A DIY installation gives you complete control over the tech and placement of smart speakers in your home. Most installers (especially accredited ones!) will only work with tech from their partner brands. So, if you had your eye on a specific system, you could be met with objections.
That doesn't mean freedom is always a good thing. A confident installer will only work with items they believe are the best in their field, or ideal for their customers' ambitions. Their opinion is generally worth listening to.
Flexibility
A DIY audio installation is endlessly flexible. You can install the music system at your own pace, and make adjustments as and when you need to. No need to call a professional or wait for servicing. Plus, you can start small and scale up over time, without paying out for repeat wiring or professional callouts.
Note: Flexibility is only a benefit for those that are competent at set ups. If you don't fully understand what you're doing, and are looking to add more devices in the future, you risk making the same mistakes over and over. This can quickly become a lump sum expense for maintenance works.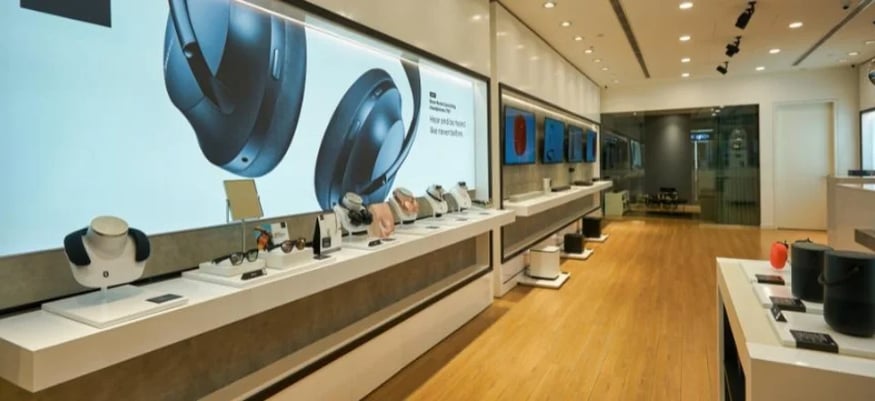 Benefits of a Professional Sound System Installation
A professional supply and installation should always be the choice for those that have the chance. Yes, it is the more expensive route. However, in return, homeowners get greater certainty, guaranteed performance and a perfect installation. All without having to drill a single hole on their own.
The benefits aren't just speed and quality either. A good pro audio engineer will hold your hand through the entire process, from the decision stage, to design, install and ongoing maintenance. In the following sections, we'll explore the advantages at every stage.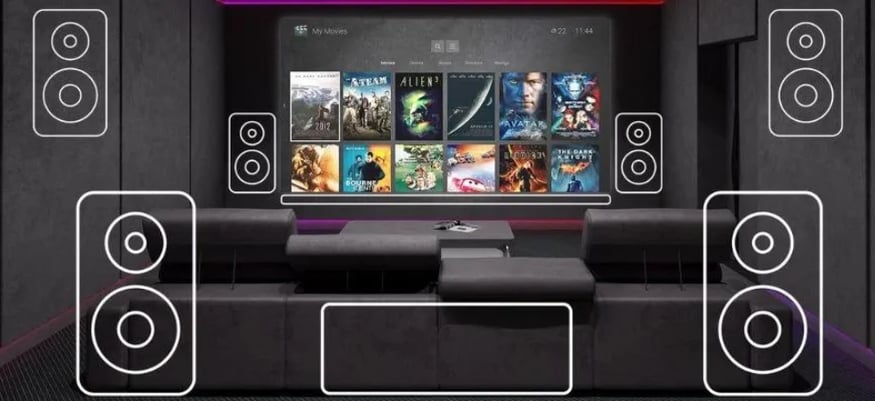 Decision Stage
Choosing the right system for your home isn't always easy. For one, it's a big commitment. This is made even harder by the huge range of brands, products and cabling available on the market. Secondly, there's the challenge of researching what will work for your property's shape, size and features.
Most stores will be able to demonstrate the speakers and amplifiers they have in stock, but this isn't a true reflection. The sound quality will be impacted by the acoustics of the store itself. It's highly unlikely to be reflective of the final product in your living room.
By comparison, a professional installer will work with you to create the perfect system for your space. They may also be able to invite you to a specialised demo room. This is a purpose-built space, designed to give you an accurate impression of the technology. A demo room will give you a higher level of certainty that you're getting the best value from your investment.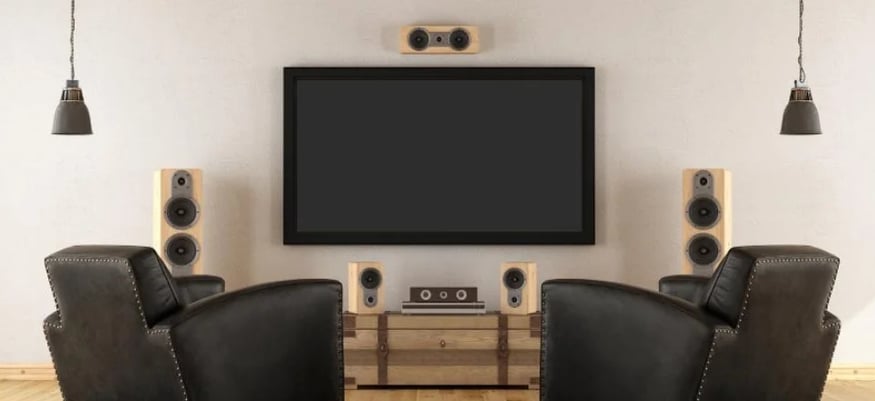 Design Phase
The design stage for an off-the-shelf system will be fairly simple, but for more advanced audio solutions, there are a number of specifics to consider. Space, shape, projection, dead zones, distance, reach.
If you're just buying a standard soundbar or TV speakers from a high-street dealer, you're unlikely to need a "design stage". Ask yourself: does it fit where I want it to sit? Will the power supply reach an electrical mains socket? Is it compatible with my existing devices?
For more advanced tech, it can never be that simple. Especially when working with hardwired, in-wall wiring, or wall-mounted control panels. In these situations, you need an installer that has experience - not just knowledge.
Quality
A professional AV installer will design your system from the ground up. They will spot things that may affect the installation process, as well as the sound quality of the final result. Everybody will have different expectations for sound quality. It is subjective. A pro will listen to your needs, and specify equipment to suit your expectations.
By designing the system ahead of time, an expert can help you curb issues you may have missed. These include dead zones (areas of the room where sound balance is oddly muted) or phasing (when two sound waves of equal frequency cancel each other out). This ensures that the placement and setup are precise so that you aren't wasting speakers that you've paid good money for.
Specification
Dead zones are especially common with subwoofers. Due to their long audio wavelengths, it's possible that your seating could be placed in the collision point of two waves. This gives you a fraction of the full experience. It's easy to downplay the importance of positioning in a DIY installation. You'll find many subwoofers are still placed in room corners or unfitting surfaces where they can't deliver the full potential of their sound.
An expert will be able to help you to prevent these mistakes from happening. By talking you through the right speakers and amps, you'll find a better solution for your property - rather than just opting for the big-name shelf brands. They'll also help you design a system that compliments your aesthetics, like in-ceiling speakers or invisible speakers that are hydro-dipped to match books in a bookcase.
Installation
Installation is rarely an easy feat. Yes, for off-the-shelf products, it can be quite simple: unbox the speaker, read the manual, plug it in, and test it works. This is never the case for more advanced fittings, which can take hours if not days to set up appropriately.
Cost Savings
While the overall cost will be higher with a professional, there are savings to be made as well. A professional will understand precisely how your system will be set up. They'll know exactly which components to buy, without overspending on parts.
For example, a Sonos amplifier will set you back £699, and a good quality multi-channel amplifier may cost around £2,700. That's almost four times the price. The multi-channel amplifier, however, can control eight audio zones, while the Sonos can only control one - so all in all, you'd need almost £5,600 worth of Sonos gear to achieve the same results. On top of this, the Sonos would take up far more space and may provide more points of failure for the system.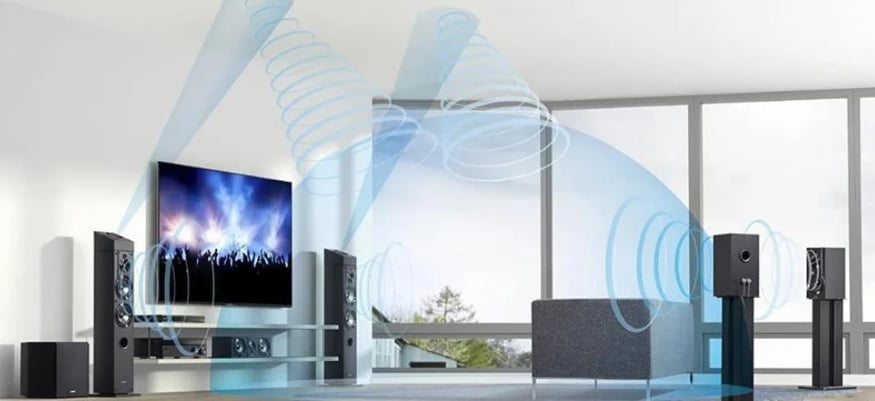 Skills
AV experts will have skills and expertise far beyond even the most confident, tool-savvy DIY installer. These skills are vital when it comes to installing more complex audio setups, like Sonance's invisible ceiling or in-wall speakers. High-end devices can often need a very involved installation, and mistakes will be extremely costly.
If things do go wrong during a DIY job, it can be devastating. A single device failing can cause the whole system to shut down, and need maintenance or even replacement. With an expert, you reduce that risk as they've jumped these hurdles before. Plus, the installer should be able to help with any long-term troubleshooting, rather than leaving you in lengthy support line queues with the producer.
Customisation
Sound balancing and tuning are critical to a good home sound system. If your system spreads throughout your building, each room will need to be balanced to handle the acoustic variation. Otherwise, you're left with irritating differences as you move room-to-room.
This is usually a point where DIY jobs fall short. Off-the-shelf options will offer some room tuning and EQ control. However, they rarely feature the full digital sound processing that expertly installed audio systems will have. This limits the scope for customised sound, and the true power and quality of your system.
A pro will also be able to fine-tune the tech to your space, with specific decibel limits for each room. They may even offer custom designs and finishes to suit your existing room design.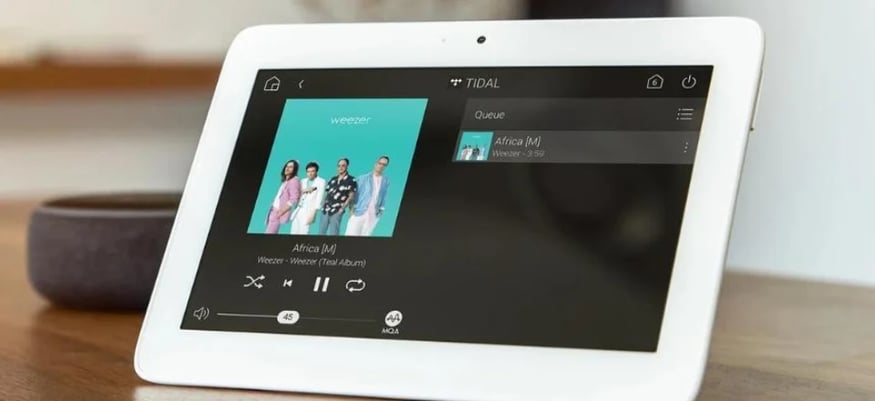 Integrations
Once the build is complete, the installer can unlock the options of your sound system by integrating it with your other smart home tech. In the past, we've connected sound systems to doorbells, Google Assistants, Amazon Alexas, intercoms and home cinema, to name a few.
As high-end sound systems are power-thirsty, your installer can help you integrate the devices to a smart power supply. This will enable you to easily power down the system when you're out of the house or on-the-go. In some instances, this has saved hundreds of pounds in wasted energy in just a few months.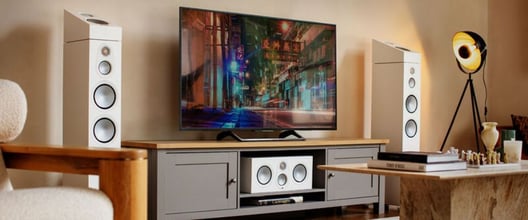 Maintenance
The maintenance of audio-visual devices can often fly under the radar. Yes, with off-the-shelf tech there's a very specific expected lifespan, but with higher-end solutions, the installation should last as long as you are willing to invest in it. Before installing, ask yourself: "How can I maintain this technology? What am I going to do if something goes wrong?"
With off-the-shelf kit, this usually means calling the brand - which is never fun. A whole lot can go against you in this scenario: discontinued parts, long hold queues, expensive replacements and more.
With a professional installer, you get a full cycle service for your tech. Installation works are often guaranteed, so if you suffer any unexpected downtime, an engineer should be on-hand to get your systems back up and running quickly. Most troubleshooting can even be done remotely. Systems like Control4 include the option for remote access, which means technicians can assess faults and diagnose problems with no need for a physical callout.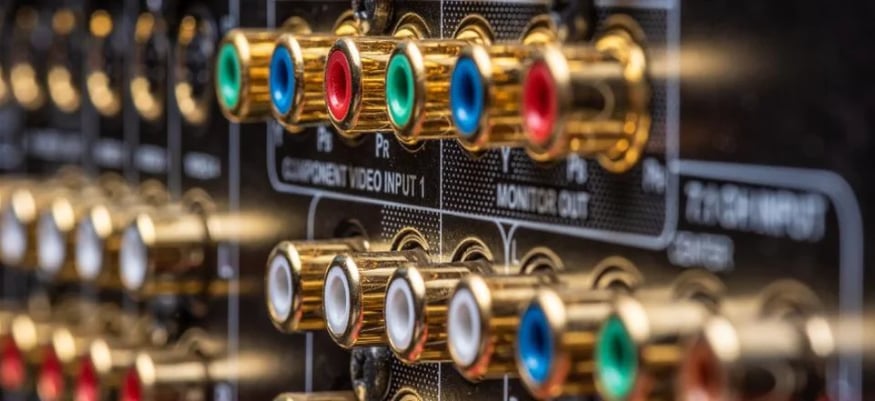 Final Thoughts
On the surface it may seem like a DIY job is more cost-effective. However, the value added by an expert makes the professional installation much greater value for money.
An expertly-installed system will be far more versatile, and a more even balance of sound with better depth and quality. Speakers last a long time as long as they aren't blown, so it's worth getting the investment right the first time.
At Chris Lewis, our installers have custom-made hundreds of bespoke sound systems in locations varying from showrooms and lecture theatres to home cinemas. If you're interested in a sound system designed and built for you by our team, or any other smart home technology, contact us today.
If you'd like to learn about more smart technologies that can transform your home and the way you live, check out The Ultimate Smart Home Design Guide.
---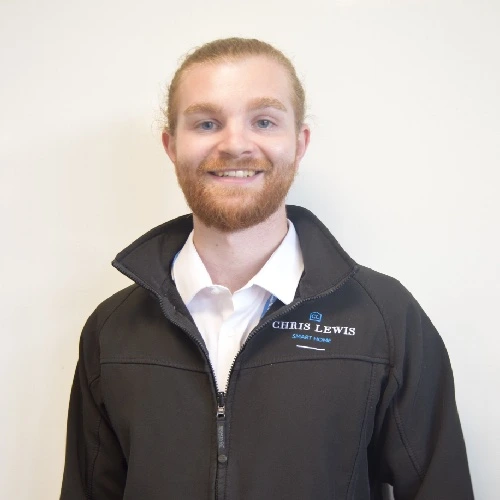 I design new installations, specify system upgrades and support and maintain clients' Smart Technology. My background is high-end Hi-fi systems, but I have upskilled to become an expert in all smart home systems. I pride myself on a personal, practical service that turns complex systems into simple solutions.
One of the most common questions on the internet with regards to smart home technology is the cost. Obviously pricing for a design and installation will differ greatly between projects, but "it.
On its own, a smart home system can transform your day-to-day life, massively improving the comfort and convenience of your property. The more systems you add, the greater the improvements.
When looking for smart home technology to improve your property, it's tempting to purchase the most popular option on the market. Many of the smart home devices currently available to the general.