The risks of using old CCTV cameras are no secret. A slow, outdated legacy system can increase the chance of crime on your property and open up your business to serious threats and liability.
However, it's not always clear when the time has come to upgrade your CCTV system.
Jump To
In this blog we will pinpoint the common issues that occur with most old CCTV systems, and advise you on the upgrades available.

Why Should I Upgrade My CCTV System?
80% of CCTV footage seized by police is practically useless in criminal trials. So it's worth asking: how do you know if your cameras are doing enough to keep you safe?
Older CCTV Cameras Don't Have the Quality and Accuracy to Identify People.
The easiest way to tell if your surveillance cameras need upgrading or replacing is to review their video image quality. If you watch your existing CCTV camera footage and can't clearly identify people, that's a major problem. This means in the case of a security breach, you can't prosecute criminals using CCTV evidence because you can't prove their identity beyond a reasonable doubt. In essence, poor resolution makes your CCTV system useless.
Is there a way to improve your CCTV video quality? Changing the position of your cameras and their lighting can help a little. However, there's no way to improve the resolution of the camera itself. In this instance, you'll need to replace and upgrade.
The fact is, the resolution on old analogue/analog cameras is not up to modern standards. Without full HD CCTV camera recording, your cameras can't do the task they are there to perform. You may as well have no recording at all.
As a bare minimum, your CCTV security cameras should be able to record in full HD 1080p and 30 frames per second. This will demand HD TVI/HD CVI cables, as opposed to the coaxial cables of older models.
However, most modern CCTV systems can record in 4K ultra-HD, with low light and night vision also available. 4K cameras can capture more than 8 million pixels compared to only 2 million from 1080p HD cameras. If you want to future-proof your CCTV, then installing 4K cameras is more than worth it.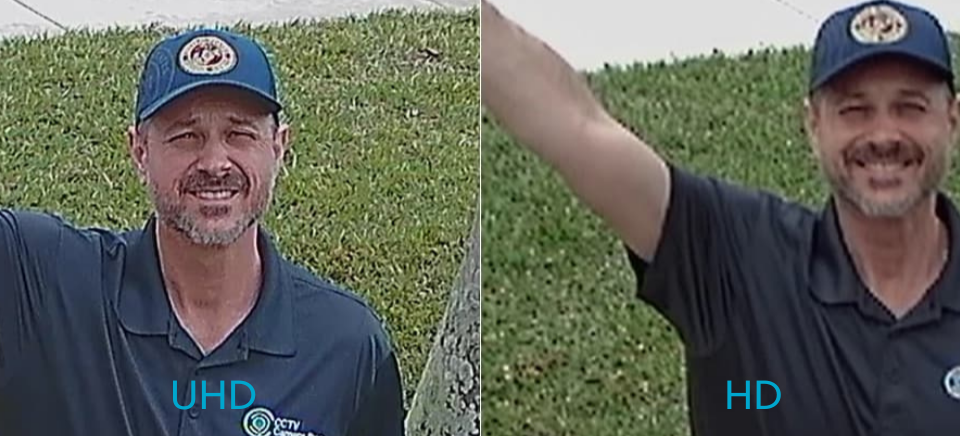 On-Site NVRs/DVRs Have Limited Storage Capacity
Older CCTV setups use on-site storage to retain footage. Typically, these are CCTV DVRs (Digital Video Recorders) and NVRs (Network Video Recorders). This type of hardware is extremely limited. You will be stuck with their storage capacity as well as the type of cameras you can use.
We advise most customers to switch to cloud-based storage. Cloud CCTV storage is basically unlimited. It allows you to scale up easily, even managing multiple sites in different locations, with all footage accessible at the same location. Storage is subscription-based and tailored to the amount of data you need.
Your CCTV Footage Is at Risk of Being Corrupted or Stolen
NVRs and DVRs don't just take up space and have limited storage. Physical media can also be corrupted, or damaged/stolen by intruders. This would be devastating to your business in the case of a security breach, as you won't have any footage of the event, or to prosecute criminals if there is an arrest.
NVRs/DVRs are a single point of failure for your whole security system. This can happen even without the action of criminals, or a malfunction. If a hard drive reaches full capacity, old, archived footage will be written over and lost forever.
Footage can even be damaged by mistake. It's quite common for operators to store hard drives under desks or behind doors, putting them at risk of being kicked or knocked over. This constant physical damage hugely increases the chance of data being corrupted.
Similarly, coax cables running to cameras can be cut, accidentally or otherwise, or lead criminals back to your NVR/DVR.
Finally, if your CCTV system is outdated or the company that supplied it no longer exists, you will receive few to no software updates. This leaves your system incredibly vulnerable to cyber attacks. Cybercrime is rising year upon year, and businesses have taken huge hits since the beginning of the Covid-19 pandemic, as a lot of operations have moved online. Recent data from the UK Gov revealed that a third of companies suffered a cyberattack every week.
By upgrading to a cloud-based solution, your footage is sent straight to a remote server, removing the risk of damage or theft. Furthermore, this footage is transmitted as encrypted data and the server it's uploaded to will be protected with the most recent firmware updates. With constant automatic updates and patches, your stored footage will be safe from even the most advanced cyberattack.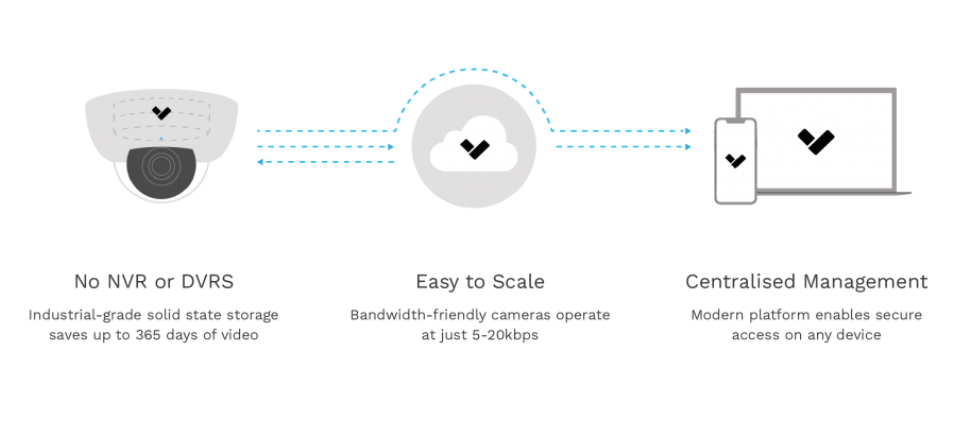 You Will Miss Out on Smart CCTV Features
Outdated CCTV will not be supported with software updates, and will be incompatible with new technology. On top of this, by not upgrading, you will also miss out on integrations with other systems that can turn your security from reactive to proactive.
Here are a few of the best technologies and system integrations an upgraded CCTV system would give you:
Video Analytics & AI
Video analytics software can review video footage in real-time, checking for certain triggers. This AI can spot a person wearing suspicious clothing, vehicles going over the speed limit, or even odd behaviours, such as a person walking against the flow of the crowd. You can learn more about CCTV video analytics in this blog.
Quick Search & Exporting
Modern CCTV systems often come equipped with a SmartSearch feature. This helps you find incidents much faster by searching for a person or vehicle by appearance. After that you can use the motion search feature or one of the many analytics packages available to us today to find the incident. Then, once you've found it, you can download the or share the footage with a single click.
Heat Mapping Software
Heat maps can be used to help identify 'hot spots' on your premises. This is a useful tool to identify criminals looking for areas to infiltrate. Another option is using this to monitor customer conversion rates in your business.
Night Vision and Low Light Footage
Using infrared light, modern security cameras can provide night vision footage, giving you a clear view of your premises, no matter the time. You can also install cameras with extra high exposure to give you full colour images in little to no light.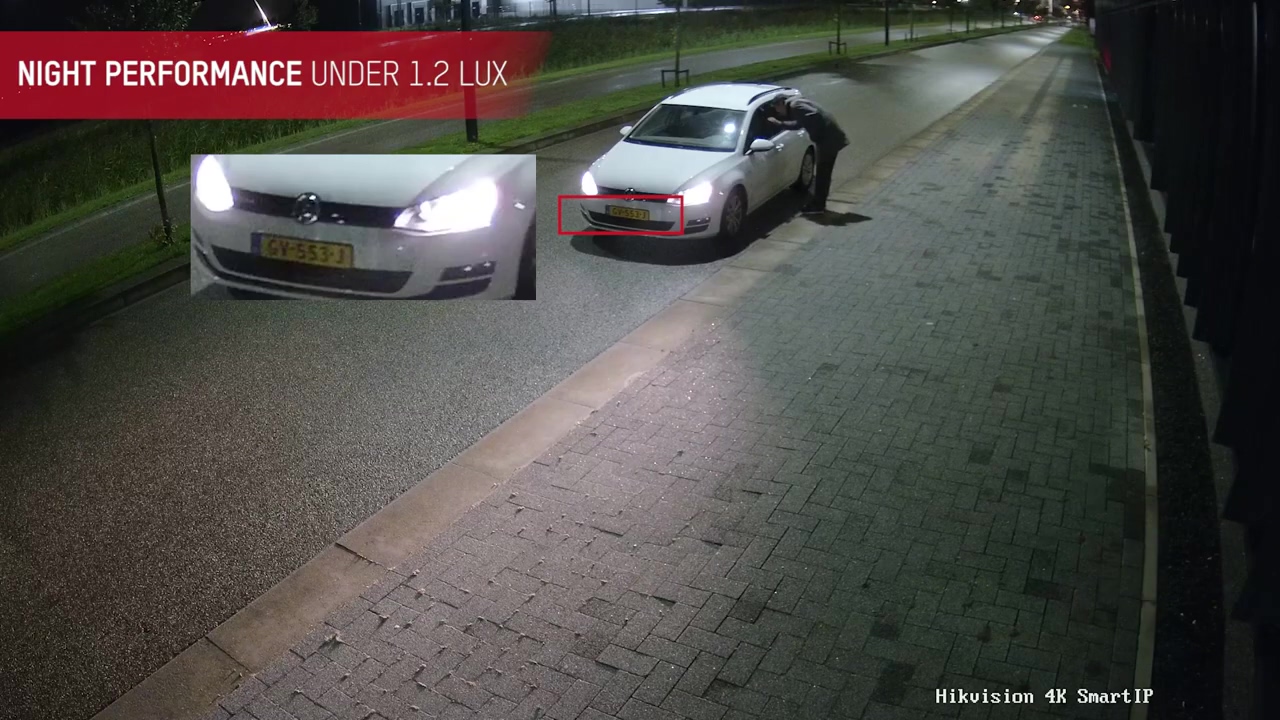 Access Control Integration
CCTV can be paired with an access control system to visually verify access events. With this, you can review the video feed linked to a door to make sure that the access card/fob that granted entry was used by the correct person.
Security System Integration
You can also integrate your CCTV with your intruder alarms so it sends an alert to your mobile device when it spots an unauthorised/prohibited person or vehicle. In addition, you can set up your IP cameras as motion detectors that will trigger alarms and start a labelled recording when movement is detected out of hours, or in a restricted location.
Remote Access
Remote access is one of the biggest benefits to come from integration. It allows you to view cameras, go over footage, and respond to event alarms, all without needing to be present on-site. You can do this by logging in to your CCTV management system on any authorised device, such as a laptop, tablet, or even a smartphone. Remote access is kept secure by only allowing access to admins.
An Old CCTV System Becomes Increasingly Expensive to Maintain
With older camera systems, breakdowns get more common over time. Depending on the age of your cameras, suppliers may also stop making some parts or cease support for them entirely. This makes repairs and everyday upkeep a huge headache.
Old storage systems like NVRs/DVRs are expensive to scale, and demand a large upfront cost each time you need more storage capacity.
The older your system, the less likely it is to receive software updates. As your system goes longer without updating it becomes more vulnerable to hackers and viruses. A cyberattack can open up huge liability claims for your business - even if it isn't your fault.
This is because UK law requires that companies make sure all data recording complies with GDPR best practice. Collecting, storing and holding data should be entirely controlled and someone should be assigned to carry this out. Ignoring these duties can end in huge sanctions for your business, including fines of up to £500,000 or criminal charges.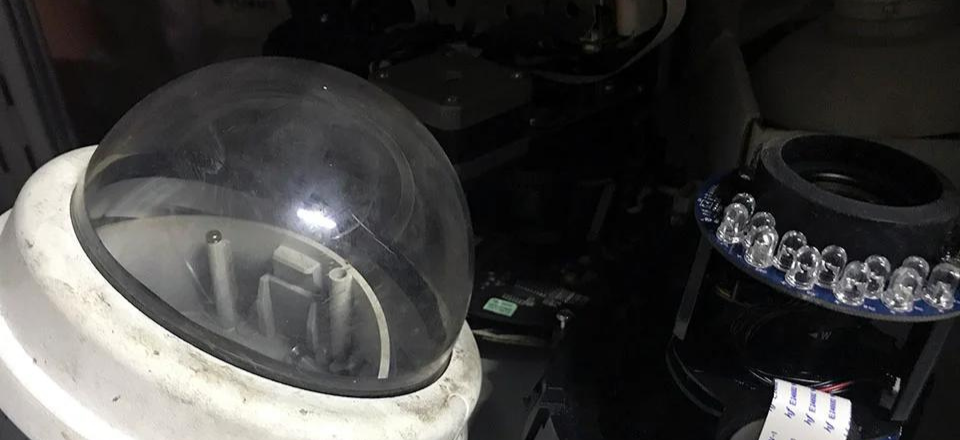 Is it Expensive to Upgrade CCTV Cameras?
While installing a new CCTV system might seem expensive, the cost is nothing compared to the losses you will already be incurring due to an outdated system. Plus, smart security cameras can do the work of a physical person, removing the need for expensive on-site security staff to monitor CCTV footage.
Cloud CCTV storage scales up far more cost-effectively than on-site DVRs and NVRS. These cloud storage solutions are subscription-based and tailored to the exact amount of data you need. The cloud can also save you money long-term by reducing the number of callouts to repair/update storage systems as this can be done remotely.
As a result of upgrading, your system will become more convenient and efficient while also saving you money in the long run. You may also want to consider leasing your CCTV system to offset the upfront cost of upgrading.
Final Thoughts
At the modern rate of innovation, now is the time to invest in a new CCTV system to support you long into the future. While we have explained how important it is to upgrade, you should also note that an off-the-shelf system paired with DIY installation is just as unsafe as outdated cameras.
Always make sure you have an expert install your CCTV to reap the full benefits of your security cameras. At the Chris Lewis Group we have over 30 years experience designing and installing CCTV. This includes, home and business CCTV, indoor and outdoor security cameras and a great deal more. We can provide a solution to meet your needs and offer ongoing support with our maintenance and upgrade services.
Let us bring your new system to life, get in touch with our experts today:
Submit the form below and we will get back to you shortly.

I run our sales, technical design and marketing initiatives for the business. I work closely with manufacturers and trade associations to keep abreast with the latest technology and regulations making sure our clients are getting the very best and latest systems available.
Are you looking for a new CCTV system and want to know if Cloud is right for you? After relying on NVR storage for the best part of 50 years, homeowners and businesses are moving their security.
When considering which CCTV cameras and systems to install, security is paramount.
The cloud-based security market was worth over $46 Billion in 2022, and that value is expected to more than triple in the next decade. The shift to cloud rather than on-site data storage has.