One of the most common questions on the internet with regards to smart home technology is the cost. Obviously pricing for a design and installation will differ greatly between projects, but "it depends" is not a very helpful answer for anyone. That's why we have created this blog to provide ballpark figures for your smart home project ideas.
As a rule, we will attempt to create a "template smart home" of a 5-bed property, to provide a real-world example you can envisage to compare your potential project against. All of our example price ranges will include parts and labour, including any peripheral parts, such as fire hoods for lights or ceiling speakers.
Our aim is to help you estimate your budget, avoid any nasty surprises or being overcharged, as well as giving you an idea of when a quote seems suspiciously cheap.
Jump To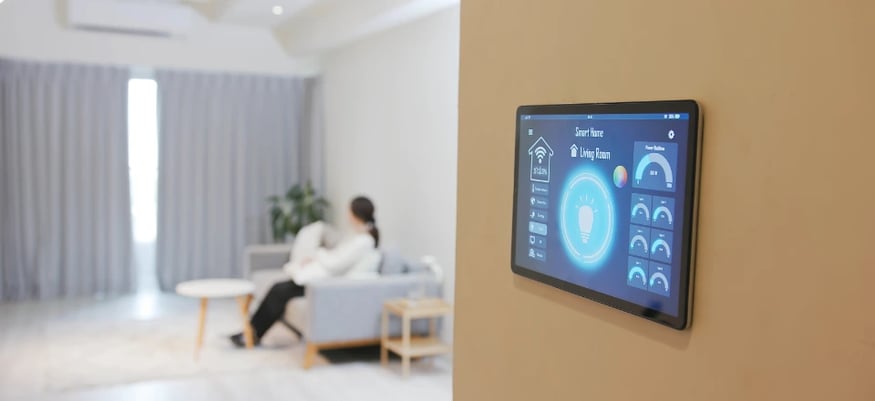 Smart Lighting Systems
Smart lighting varies in cost (as you would expect) depending on the size and scope of your home. A standard 5-bed home will cost approximately £15,000 and some of the higher end systems will cost £25,000-£35,000.
Each lighting circuit (any group of lights that would typically be operated by a single switch) will cost £150-£250, depending on scale and complexity.
LED strips instead of smart light bulbs will be around £100 per linear metre for a single colour, and £200 for a colour changing strip. This will include all the hardware and the installation.
When it comes to controls, as an alternative to the conventional grid switch a Control4 keypad will cost £500 per switch for a retrofit, or £250 for a new build. This will give you much greater control over your lighting and be much more aesthetically pleasing.
If you would prefer a hands-free means of operating your lights, you can expect to pay about £250 per motion sensor for lighting, both indoors and outdoors.
Things to Consider:
If you want a more personalised system, it may be worth springing for a professional lighting designer. This will give you the peace of mind that your system will work exactly as you had imagined, with no unexpected surprises. For a standard five bedroom family home, you should be looking at £1000-£5000 for a professional lighting designer.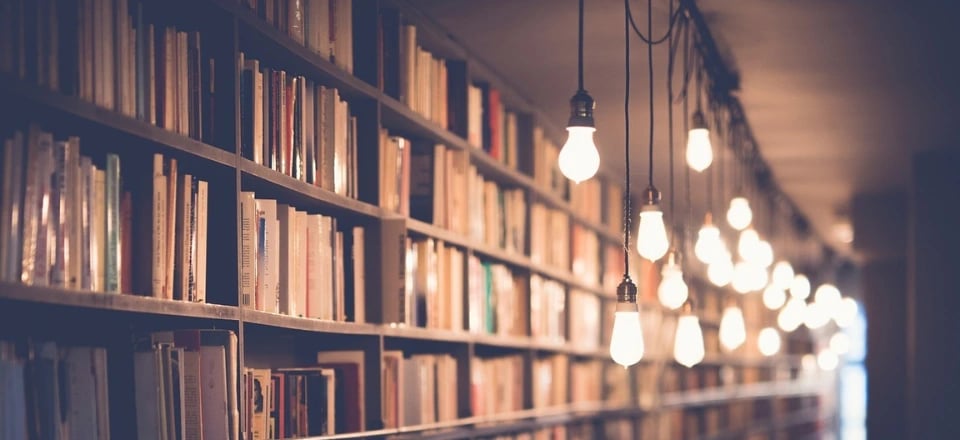 Automated Blinds & Curtains
As the glazing of a building can vary wildly from historic properties to modern homes, we will break down the costs of smart window treatments by individual device.
An automated blind will start from £800-£1,300 for a standard window (~80-100cm wide).
For larger windows or doors you could have a curtain track which will start from £2,000-£2,500.
Things to Consider:
Your fabric and finish choice will make a big difference to the final cost, and this can add up to an additional £600 per blind.

To get a true blackout effect, you may want to add side channels for your blinds so no light can escape around the periphery. These would start at around £750.

Similarly, if you want your curtain track to be hidden, it will be around £1,800 to build it into the lintel of your window frame.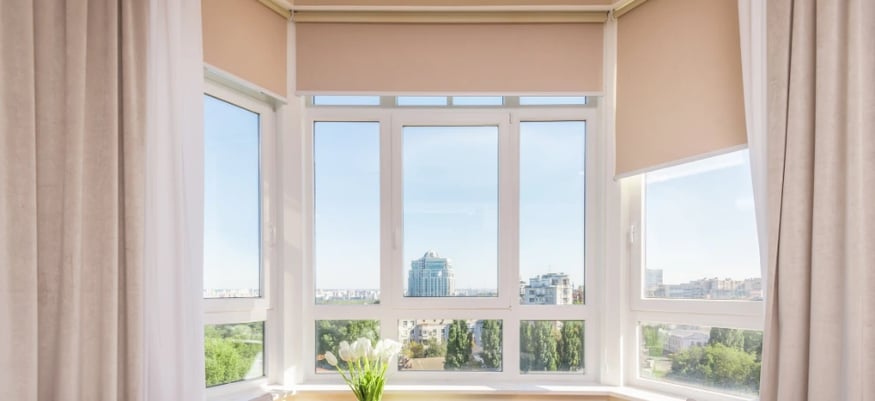 Sound Systems
Each room in your house will count as a "zone" of a smart sound system, and the cost per zone for a multi-room audio system will be £800-£1,200. This will include the speakers, fire hoods, and any amplification needed.
If you don't want your home's aesthetics disrupted by obtrusive speakers, you can opt for "invisible" speakers, such as those supplied by our partners, Sonance. These are installed into your walls then plastered over, making them completely invisible, with no loss in sound quality.
As impressive as these speakers are, they are more expensive than conventional options. At around an extra £500 per zone, you can expect your total cost to be £1,300-£1,800 per room with invisible speakers.
To add subwoofers, you should expect an additional cost of £600-£1,500 per room.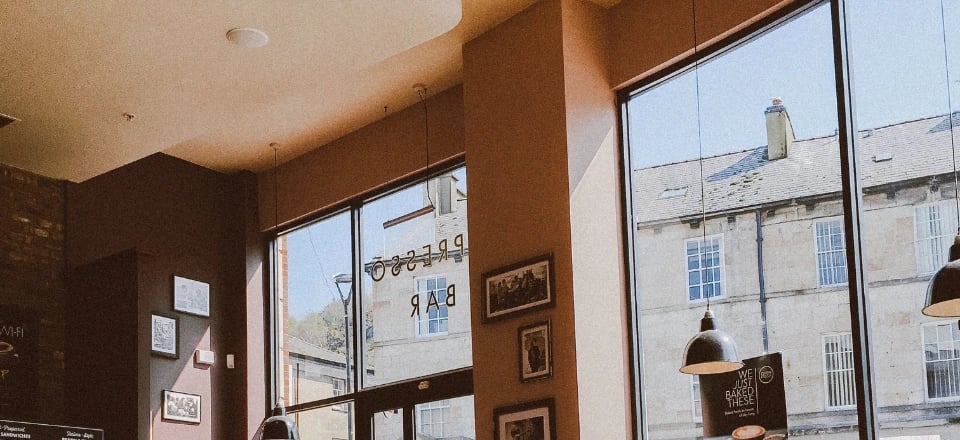 Video Equipment
Most of your video equipment will be stored in a rack, hidden away, and then the signal sent to whichever room requires it. Each room or "zone" of video distribution will start from between £800 and £1,200. This will rise to £1,000-£1,200 If you would prefer in-ceiling speakers.
For the screens themselves, you should expect to budget £800-£4,000 for a TV in a "major" room, like a kitchen or living room, and £700-£1,200 for "secondary" rooms, like your office and bedrooms.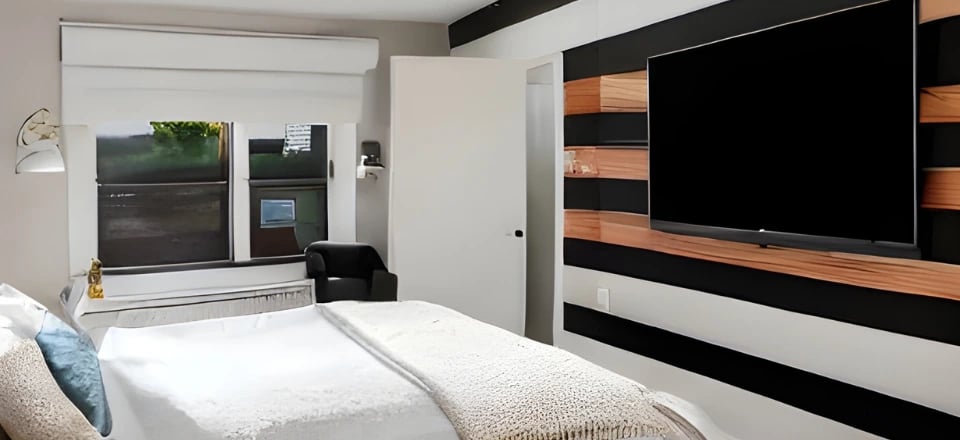 Media Rooms & Home Cinemas
A basic media room with a simple soundbar and subwoofer setup should start at around £15,000-£20,000.
The obvious next step is a full home cinema room. This will be a space with cinema seating, a screen, projector, and surround sound. For a low-end home cinema room, prices will start at around £30,000.
At the next step up, for a mid-range home cinema, prices will sit between £50,000 and £80,000. This will include professional acoustic treatment on the walls and complete light blocking for a blacked-out room.
If you want to add a starlight ceiling, this will be around £10,000 for a decently-sized cinema room.
For a high-end home cinema with all of the above and complete acoustic treatment, your total costs can rise to £50,000-£100,000, or even more.
Finally, if you want a space you can host in which doubles as a home cinema, you may be interested in a stealth cinema. This is a standard media room, but with a hidden screen and projector in the ceiling that can be revealed when needed. For a stealth cinema you should expect to pay between £20,000 and £35,000.
Things to Consider:
For "Daybed"-style cinema seating, you should be looking at £5,000-£10,000 per item. We have not included this in the costings above as we typically find our clients prefer to source their own seating.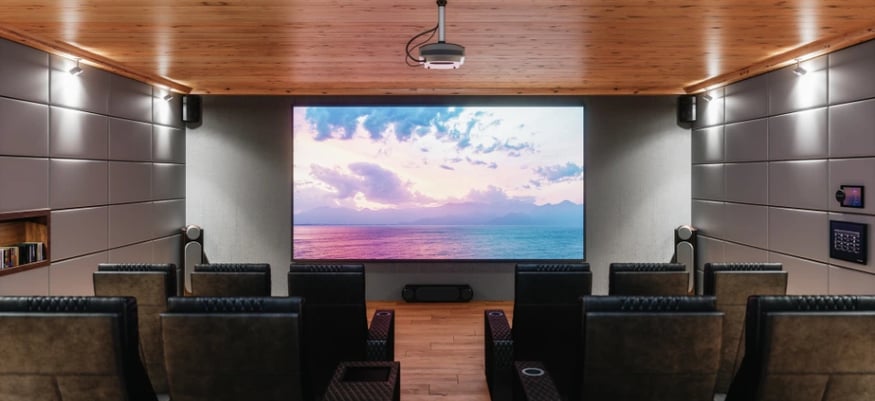 Fire & Security Systems
For our example 5 bed property, a four camera remotely accessible CCTV system with no AI will start at around £3,000.
A smart alarm system on the same property will start around £4,000. This will vary according to the sensors you choose, but the cost can include having your system monitored by a third party.
If you wanted to add smoke detectors to this setup, that will be around £2,500.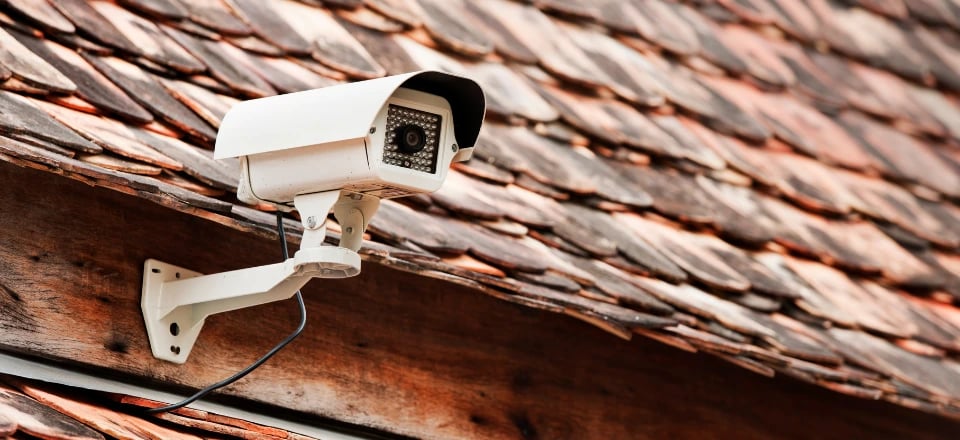 Mesh WiFi
A smart home is much more demanding on your internet usage than a conventional home, so you will need a more complex WiFi system. For a mesh network with a better router that spans your property, prices will start at £5,000 for a 5 bedroom home and rise from there depending on specification and the size of your property.
Things to Consider:
If you have outbuildings that you want to receive a connection, this will have a big impact on the cost of your WiFi, as they will need cables run out to them.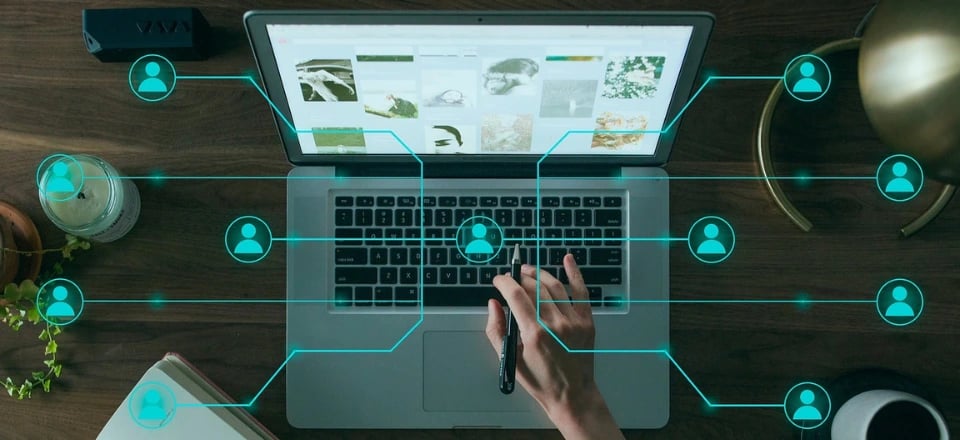 Smart Heating Systems
For smart heating control of a 5 bedroom house with a hybrid heating system (that is, underfloor heating downstairs and radiators upstairs with smart thermostats), prices will start at around £8,000-£10,000.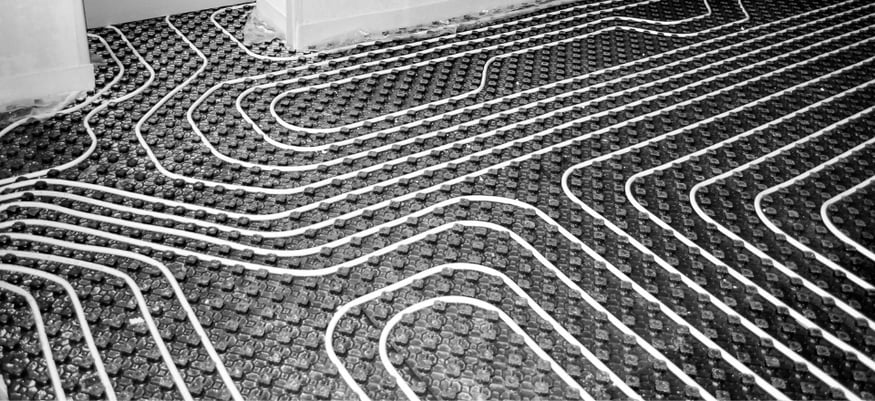 Smart Home Controls
Your smart home tech will need some way to control it. The best option for this would be a Control4 system. A Control4 touchscreen will cost between £800-£1,200.
For controlling your multimedia, if you'd prefer a conventional remote to a touch screen, you should expect prices to start at about £250. Alternatively, a remote with a touchscreen as well as hard buttons along with a charging dock will cost £650.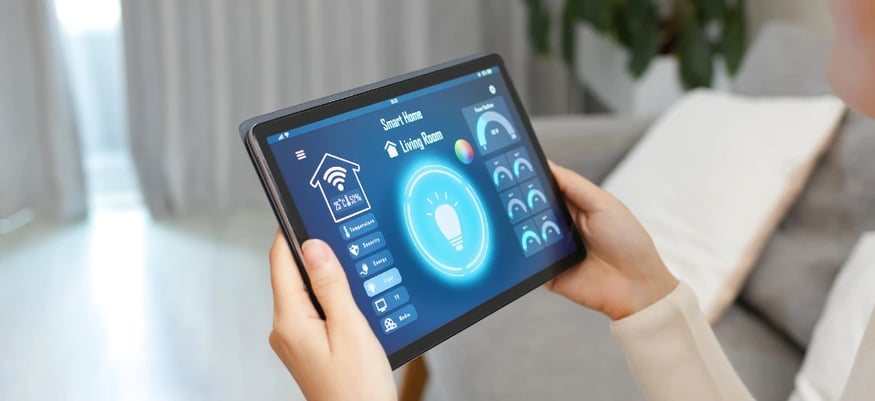 Video Intercom/Doorbells & Access Control
A basic video intercom (touchscreen with a call button) will start from around £900, rising to about £1,300-£1,400 for a video intercom with a keypad and gate controls.
Automating a gate will start from around £6,000. On top of this, of course, will be the cost of the gate itself. Gate prices will vary wildly depending on style and material, so to learn more about your options, check out our blog, "How to Choose the Perfect Home Security Gate"
If you are looking instead for a video doorbell and don't want to use one of the options on the market like a Ring, Control4 has its own offering. Starting from £700, it is easily added to your home's WiFi and can be fully integrated with your other smart devices, including smart speakers.
For an even more sophisticated system, you may want to consider a fingerprint scanner or mobile phone reader for access to your home. These will start from around £2,000 each.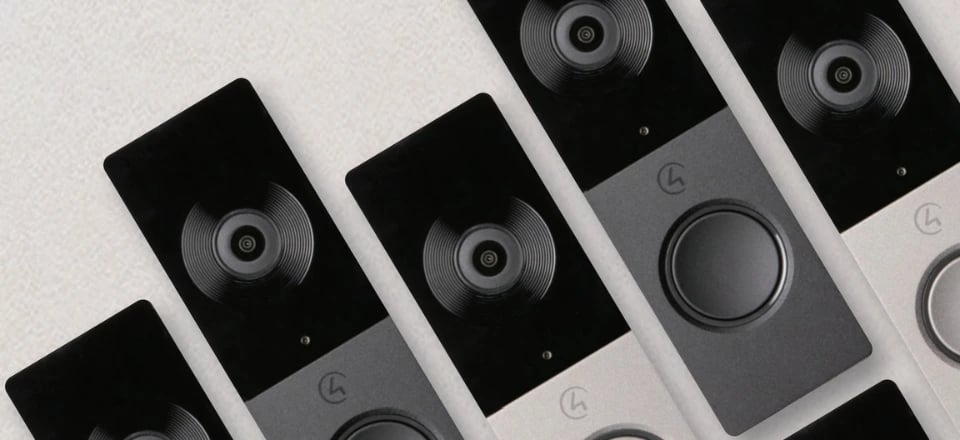 Smart Home Rack
The brains of your smart home will be the processor. The number of processor units you will need will depend on the size of your home, but for a 5 bedroom property, a £3,000 processor should do the job. A faster option will cost about £3,500-£4,000.
You will also need processors to connect various other systems into your smart home. This is done using a more basic processor, which costs £750-£1,000. On a 5 bedroom property you will usually need 2 or 3 of these.
All your processor units will be kept out of sight on a piece of hardware called a rack. For our example property, a rack, with the connections for all the processors, will cost between £1,000 and £3,000.
This rack will also contain a UPS (Uninterruptible Power Supply) so your systems will keep running even if your power goes out. The price will vary depending on how long you want this battery backup to last, but as a ballpark figure, it will be £1000-£3,000.
In total, a rack for a 5 bedroom house will start at £15,000-£20,000.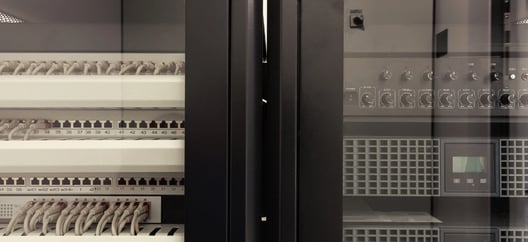 Other Smart Home Costs
Though it might not be the most exciting part of a smart home project, preparatory work will affect every installation, and can make up a large portion of your final cost.
This will include cable installation, first fit, specialist back boxes, running cables from origin to termination point, testing the cabling and fitting your finished infrastructure. Pre-wire also ensures that wires are in place if you want to add further smart systems to your home in the future. For our example 5 bed property, preparatory work will likely cost you £10,000-£15,000.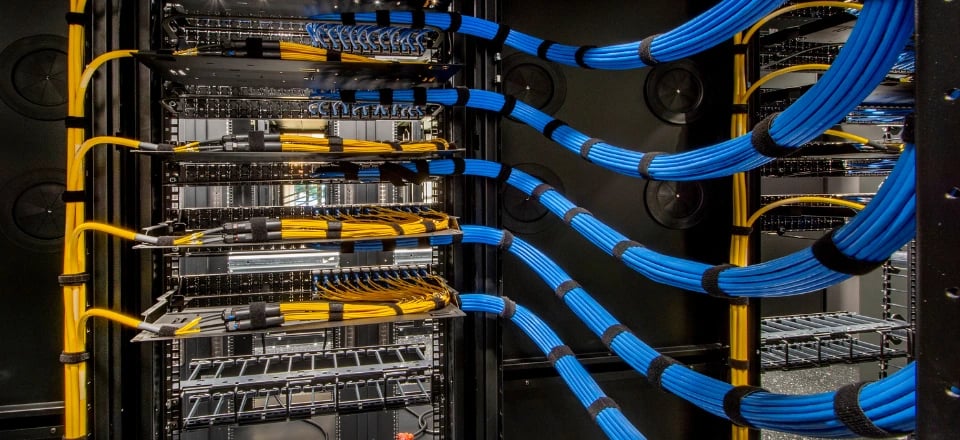 Smart Home Servicing & Maintenance
Even the best technology will go wrong from time to time. In order to make sure your smart home is back, up and running, as soon as possible, we offer servicing and maintenance packages starting at around £300/month. This will, of course, vary according to the amount of smart technology installed in your home.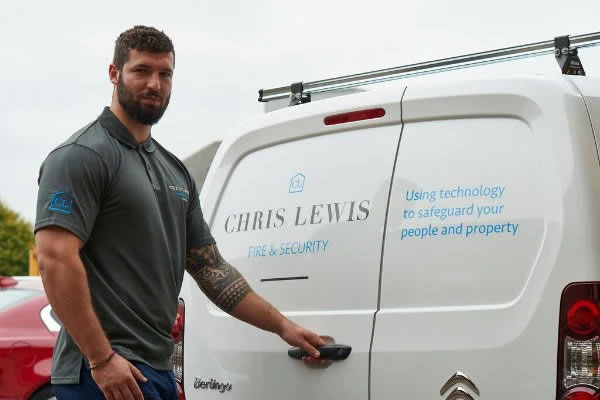 Final Thoughts
As you can see, a smart home project is not cheap to undertake, and it can be daunting to part with these sums without being certain of the quality of the end-product. That's why we would always recommend you use an experienced, professional smart home company to install these systems.
Our smart home division has been installing state-of-the-art home automation systems for over 15 years now. Our award-winning team uses only the most sophisticated tech to ensure your smart home is everything you had dreamt about and more.
If you are interested in what we can do for you, from a simple home security system to a fully automated property, simply fill in the form below and we will be in touch.
Get in touch with our experts today to see how we can support you
Submit the form below and we will get back to you shortly.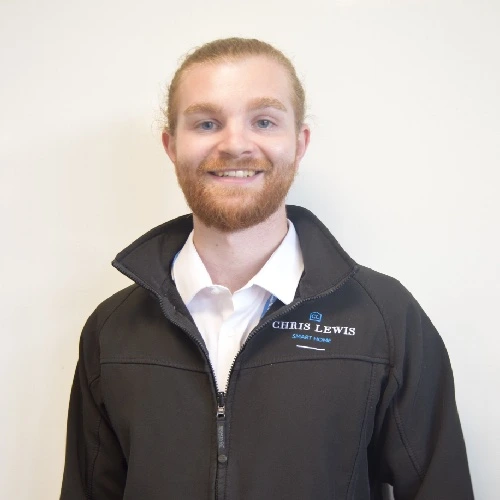 I design new installations, specify system upgrades and support and maintain clients' Smart Technology. My background is high-end Hi-fi systems, but I have upskilled to become an expert in all smart home systems. I pride myself on a personal, practical service that turns complex systems into simple solutions.
On its own, a smart home system can transform your day-to-day life, massively improving the comfort and convenience of your property. The more systems you add, the greater the improvements.
When looking for smart home technology to improve your property, it's tempting to purchase the most popular option on the market. Many of the smart home devices currently available to the general.
It's predicted that within the next 5 years, almost 50% of homes in the UK will be smart homes. With multiple devices now needing a stable internet connection, as well as the huge rise in people.