Keeping an eye on what matters most
There's nothing more important than ensuring your family's safety and security. That's why our home CCTV installations are packed full of cutting-edge technology, to ensure that you can protect your home, family, and possessions from anywhere in the world.
When it comes to protecting your home, you need CCTV surveillance that you can rely on. At the most basic level, that's a system that captures live footage and stores it for later. The CCTV solutions we install can be used to prevent break-ins and unwanted access before they even happen.
Do more than just record and store video
Our expertise lies in the customisation and integration opportunities available with CCTV technology. Our team of experts want to make CCTV and video surveillance work for you by exploring options beyond the obvious. We will also advise homeowners on how to prevent CCTV cybercrime threats, supporting you in the ever-evolving battle to keep your home and family safe.
System Maintenance
At Chris Lewis Group, it's our duty to ensure your security systems are there when you need them most. We work with you to understand your needs, and let you know about the best maintenance and upgrade opportunities available. We have packages available to suit even the most niche requirements. Your CCTV system wasn't installed by us? Not a problem. We can fully integrate your system with any other smart security or smart home devices you have. Whatever your requirements, contact us today and see how we can help! Plus, with our 24/7 support line being open 365 days a day, there is always a technician on hand to support.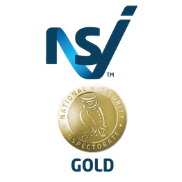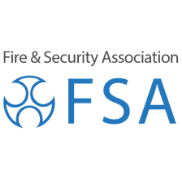 "Our introduction to Chris Lewis involved their installation of security systems, but as a result of their workmanship I employed them to take on all my lighting and AV needs"
"The team's ideas to overcome challenges and their professionalism make them a great company to work with."
"The service that we have received has been first rate. Chris Lewis Fire & Security has really taken the time to understand our requirements and limitations, and has delivered in every aspect of the work."
"The solution implemented by Chris Lewis Fire & Security is highly intuitive and has delivered the level of protection required. I was also very impressed with the amount of training and the level of support that was provided. "
What can we do for you?
---
When it comes to the safety of your home, family, and possessions, you need experts you can trust. We have over 30 years of experience installing state-of-the-art CCTV systems to protect families against unwanted visitors. Our experience makes us perfectly positioned to keep your home and loved ones safe.
Our installers can come to your home and discuss your requirements and concerns before designing and installing a CCTV system that fits you. Already have a CCTV system? No problem. We offer a wide range of maintenance and upgrade packages to suit your individual needs.
Looking to connect with one of our experts?
Submit the form below and we will get back to you shortly.
---