Smart home technology has skyrocketed in recent years. With the rise of off-the-shelf devices like Amazon Alexa and Philips Hue, more people than ever are adding smart features to their homes.
However, a smart home is far more than just an Alexa on a kitchen counter. In this smart home beginner guide, we'll answer 19 of the most common questions our team are asked, week in, week out.
Jump To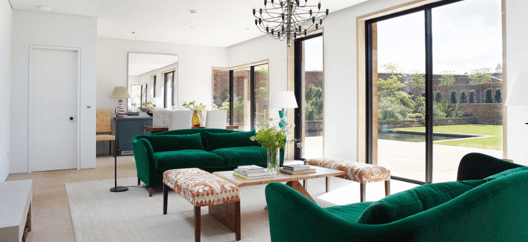 What Is a Smart Home?
A smart home is a property that has lighting, heating, sound, and electronic devices that can be controlled remotely, through the internet. These systems are designed to automate the everyday lives of the homeowner. Often controlled wirelessly, smart home technology adds style and convenience to a house and is often controlled from a central panel or any internet-enabled device.
A well-designed smart home should not be complex. The tech should make tasks easier and more intuitive. For instance, the system can be programmed so the hall and driveway lights come on automatically when you arrive home at night. This is a simple process that makes life easier and safer.
What Do Smart Homes Do?
Smart homes give you remote control over elements like your heating, lighting, and window treatments. At the same time, these processes are automated to make life easier and reduce your energy use. This could be anything. It could involve turning off all the lights when you leave the house, or automated blinds that wake you up gently with natural light.
The beauty of a smart home is that if you can imagine it, a specialist installer can probably bring it to life. The options are nearly endless. From seamless speaker integration through to precise heating control, smart devices can transform the experience of living in your home.
How Do You Make Your Home Smart?
Making your home smart just means adding at least one smart system, like sound, lighting, heating controls, etc. However, making your home a true "smart home" goes well beyond installing a single device such as an Alexa or smart switch. In order for a home to be deemed truly "smart" you'll need to integrate two or more features (lighting, sound, blinds, etc.) into a central control hub.
Integration is the key to unlocking the full potential of your property. Your smart devices should work in tandem to increase the utility of your home. That may be smart light bulbs and automated blinds that work in tandem, or outdoor cinemas and smart surround sound. The options are nearly limitless.
If you're looking to build a smart home, it's never worth risking your experience with a third-rate installation or DIY job. A fully integrated smart home is a complicated system that takes a great deal of knowledge and skill to design. Just one mistake can cripple your entire system.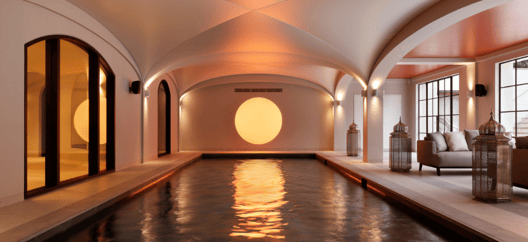 What Are Smart Home Devices?
A smart home device is any product that automates a process in your home and which you can control through the internet. There is almost no limit to what can be labelled as a smart home device, as long as it can connect to your WiFi. The scale of smart home devices ranges from the standard smart speakers like Alexa and Google Home, to smart security systems and home cinemas.
Of course, if you're looking for a true smart home, you'll want to hear about the more advanced stuff. When we refer to these technologies, we mean the systems that fill a home with endless convenience.
How Do I Make a Smart Home With Alexa?
Smart speakers or voice assistants, such as Alexa and Google Assistant, are a great stepping stone into the smart home world. They offer basic functions, including voice control over lights and other systems. When Alexa is used along with Amazon smart plugs you can control many systems in the home through Natural Voice Commands. Alexa can also integrate with Lutron lighting systems, so you can control your lights with just your voice. Simply plug in your Alexa, turn it on, and say "Alexa, discover devices". Alternatively, you can add devices to your Alexa through the Amazon Alexa app.
What Smart Home Devices Work With iPhone?
Almost any smart home device can work with the iPhone when a smart hub such as Control4 is introduced. Control4 is a home control system that brings together all of your smart home devices into one easy-to-use control panel. This allows all your home features to work together seamlessly.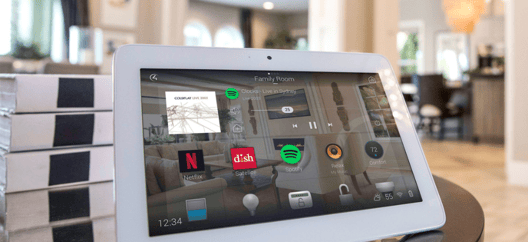 Can Smart Home Devices Be Hacked?
Smart home devices can be breached by hackers to target personal information. However, more high-end devices will have measures in place to protect your privacy. The more basic and "DIY" your device, the more likely it is to be hacked. Think cheap video doorbells and off-the-shelf CCTV cameras.
A robust home network and WiFi system is key to reducing the risk of hacking. You can also lower the risk of your smart home being hacked by choosing a trusted installer. Finally, only use industry-approved tech and ensure that you update your system software regularly.
How Do I Make My Smart Home Devices Secure?
Only purchase devices from trusted brands.

Complete any required software updates and install security software

Make sure all your device and account passwords are strong and unique.

Change your passwords regularly and use two- or multi-factor authentication

Get advice from a smart home installer.
Is There an App to Control All Smart Home Devices?
There is a wide range of smart home control hubs that can control all of your smart home devices. These will also include an app so you can control your home from your phone. Control4, Crestron, Amazon Alexa, Apple Homekit and Google Home are the big players in this industry.
At Chris Lewis we mostly work with Control4, an industry-leading provider of smart home tech. Control4 offers thousands of integrations with most major manufacturers, at a very reasonable price point. Control4 allows all of your disparate systems to be controlled from a smart device, like an iPhone, tablet or wall-mounted panel.
Do Smart Home Devices Slow Down WiFi?
The short answer is yes, lots of smart devices demanding the internet at once will slow your connection. However, this will depend on your WiFi set up, and who installed your smart home tech. If you use cheap, clunky, self-installed tech throughout the home, your WiFi will likely be affected. However, by working with a trusted installer your speeds should remain unchanged as they will often install a robust WiFi network with Mesh technology.
How Much Bandwidth Does a Smart Home Use?
Most smart home devices don't need as much bandwidth as you may think. About 5 Mbps should be more than enough for 12 connected devices that use little data, such as bulbs, smart thermostats and blinds. However, techs like security cameras - which require continuous data transfer - will demand much more bandwidth.
Ultimately, a fully formed smart home with security features could slow down your WiFi. This is something to consider as you set up your smart home.
For fully optimised smart home WiFi, we always recommend you switch to a smart meshed network system. You can find everything you need to know about this technology in our blogs:
Are Smart Homes Worth it?
Yes. If you want to improve your overall home experience. Smart homes can increase the convenience, style, comfort, security, and energy efficiency of your home. It can solve problems you often encounter to enhance the comfort of your home, tailoring it to you and your family's needs.
Some might argue that the cost of a fully formed smart home is steep. However, when you consider the impact it can have on your daily life, it's more than worth the investment. Not to mention, many smart home features can save you money in the long run. For example, ultra-precise heating and lighting controls which can cut energy use and reduce your carbon footprint.
How Much Is a Smart Home?
A smart home could cost anywhere from £100 to £150,000+. It all depends on the systems you want to install, and the level of specification you're after. For example, lighting in one area can cost up to £1,000 for a professional installation, and sound systems on the lower floor could cost similar.
As a ballpark figure, a very basic set up could be yours for £5,000-£15,000.
If you're only looking to add smart tech to one room of your home, this could cost as little as £400 to £600. However, we probably wouldn't call one isolated room containing smart tech a smart home.

We would define a smart home as a centrally controlled system with at least two features, such as lighting and heating. There are lots of 'off-the-shelf' DIY home automation setups on the market. But, if you want a custom smart home, tailored to your needs and desires, these just won't cut it - or meet your expectations.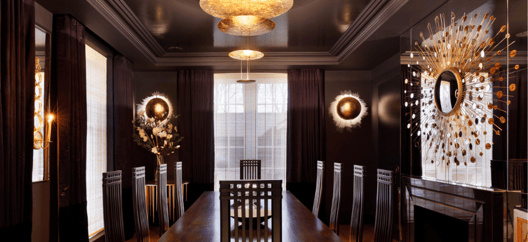 What Is Smart Home Security?
Smart home security systems are home security devices that are connected to the internet. This allows you to monitor your home through a mobile app, as well as be notified if something is detected.
Smart home security gives homeowners a proactive system to protect and view their assets in real time, from anywhere in the world. When it comes to smart home security, Ring doorbells just don't cut it. Instead you should look at perimeter monitoring, facial recognition and alarm systems that can be armed and disarmed remotely.
It's easier than ever to design a smart home with a security-first approach. One that gives you remote control of smart door locks, lights, alarms and video surveillance, so you can monitor your home 24/7.
In essence, a smart home security system combines the features of standard security measures like burglar alarms, CCTV and access control. Then, on top of that, it gives you complete control over your home - and a range of groundbreaking benefits.
Using the app on your smartphone or tablet, you can keep an eye on your home through push notifications and alerts. Each time an alarm is triggered you can take whatever action you need to prevent an incident from occurring on your property. Essentially, this enables a proactive approach to security, rather than a reactive one.
How Do I Integrate My Smart Home Devices?
The simplest way to integrate your smart home devices is through a system like Control4. Systems such as Google Home or Apple Home Kit do allow for integration, but not on the scale those looking to create a fully-integrated home are usually seeking.
By working with Control4 you can bring multiple brands such as Lutron, Sonos, Meridian and Honeywell into the same control system. A feature that is NOT available with most off-the-shelf options.
Does a Smart Home Save Money?
Yes, a smart home can save you money in the long term. Features such as automated lighting and blinds can lower your energy consumption by working in partnership to leverage natural light and reduce the amount of artificial energy (heating & lighting) used across the day. When working in combination, smart home technologies such as these can reduce your energy usage exponentially.
Smart irrigation systems can save money on water bills by watering to a schedule that uses the exact amount of water required for a specific area. For example, sprinkler systems can be scheduled to water a specific time of day, most likely later in the evening when the temperature will be cooler, allowing for optimum absorption and minimal water wastage.
Furthermore, you can save money on your home entertainment. Rather than having a Sky subscription with 4 multi-room boxes you can have one or two boxes in a central rack and choose which screen these display on, duplicating video feeds across multiple screens if you like.
How Can I Design a Smart Home?
To achieve the true smart home experience you will require the services of a trusted installation company with extensive experience and industry knowledge in the world of smart home design. There are 1000's of smart home products on the market and it takes hours and hours to research what is right for you. Employing a specialist with experience designing and selecting these products can save you hours of research.
Generally, it takes at least six weeks to complete a smart home design. This is because there are many decisions to make and other trades to coordinate with. Smart home design involves a lot of components coming together to work in harmony, it goes far beyond just purchasing smart devices and linking them together through an existing network.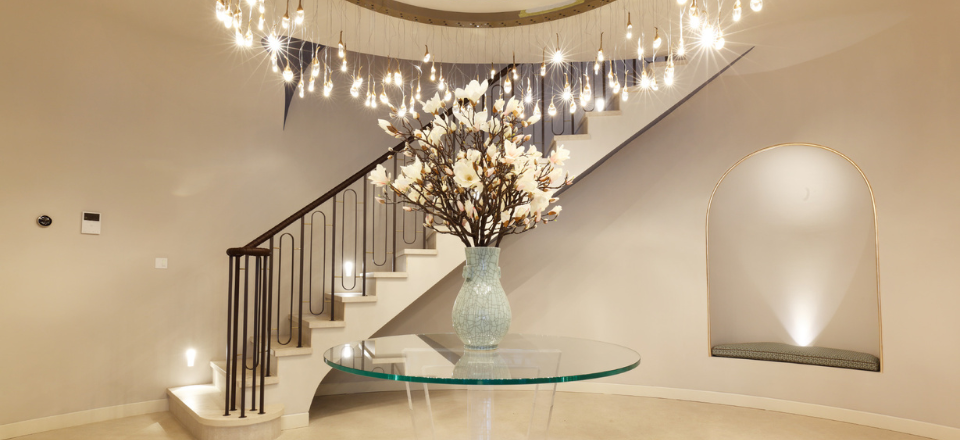 How Many Homes Have Smart Devices?
Over 15 million UK households now have a smart home device, but with the rapid surge in popularity of this technology the exact figure is not known. Surprisingly, what is known is that 24% of people in the UK invested in three or more smart devices since the beginning of the first UK lockdown.
When Was Smart Home Technology Introduced?
After many advances in technology during the 90's, smart technology as we know it today began to quickly develop in the early 2000s, due to increased demand from consumers. With smart homes quickly becoming more affordable to the everyday individual, smart home technology began to appear on the shelves.
Have any more questions? Get in contact with us today and we'll get them answered!
Submit the form below and we will get back to you very shortly.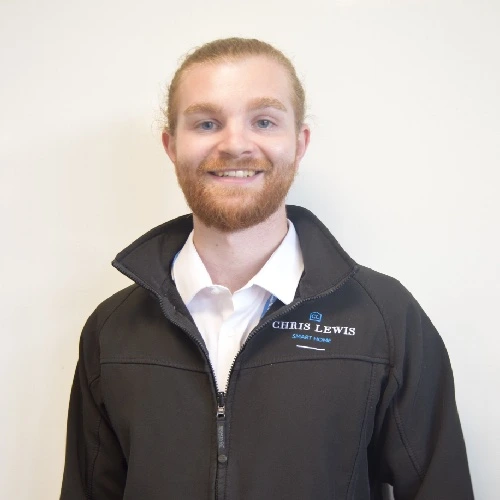 I design new installations, specify system upgrades and support and maintain clients' Smart Technology. My background is high-end Hi-fi systems, but I have upskilled to become an expert in all smart home systems. I pride myself on a personal, practical service that turns complex systems into simple solutions.
One of the most common questions on the internet with regards to smart home technology is the cost. Obviously pricing for a design and installation will differ greatly between projects, but "it.
On its own, a smart home system can transform your day-to-day life, massively improving the comfort and convenience of your property. The more systems you add, the greater the improvements.
When looking for smart home technology to improve your property, it's tempting to purchase the most popular option on the market. Many of the smart home devices currently available to the general.