Smart home systems are increasing both in popularity and availability. From heating and blinds, to lighting, sound and home cinemas, there are very few areas of the home that can't be automated right now.
That's not to say designing a smart home is easy. Yes, there are a huge range of products like smart plugs, light fittings and motion sensors that can be pulled right off the shelf - but are these really worth it?
Jump To
Sadly - as with most tech - when it comes to smart home solutions, you get what you pay for. While the added cost of a professional design and install can be a barrier, it's worth it in the long run if you want that luxury, automated home experience.
In this article, we'll explore why professional smart home design is the way forward. Drawing on our 15 years in the field, we'll help you understand the benefits of expert design vs do-it-yourself setups.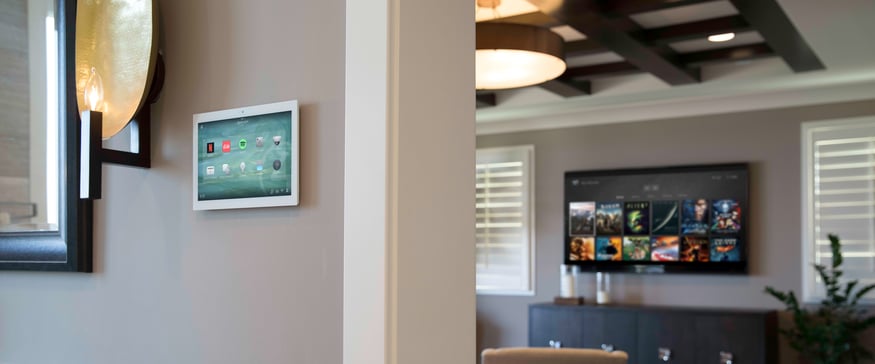 Why Choose a Professional Smart Home Designer?
A professionally designed and installed smart home system is the easiest way to go - but it's also the most costly. The choice between a specialist design and a DIY job should come down to your aims, and the quality of the tech you wish to install.
Most off-the-shelf "smart" products like voice assistants, bulbs and soundbars are quite easy to install, and will rarely need expert help. However, things begin to change when you start to look at lighting design, smart thermostats, home cinema or just about anything to do with whole-home/room automation. At this point, installation becomes much more complex - and costly to get wrong.
In these cases, here are a few of the benefits you will gain from using a professional provider: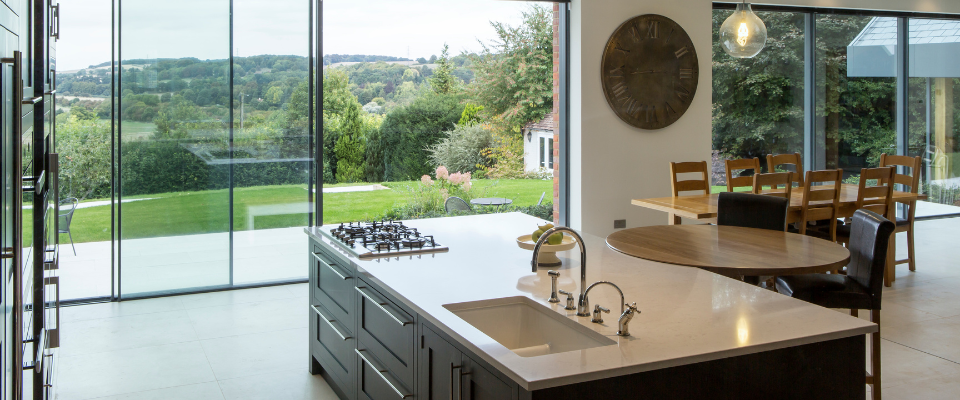 Knowledge and Experience
Smart home innovation moves extremely fast. New smart devices enter the market all the time, and just as many are pulled from brand catalogues each year. An experienced installer will be familiar with almost every supplier in the industry. They will have a wealth of knowledge of the best products to achieve your aims, and the components that will increase your system's lifespan.
This awareness speeds up specifying and designing your tailored smart home. It's a massive time-saver, compared to leaving you to spend countless hours researching alone. Plus, as systems evolve so fast, even experienced AV installers and electricians can struggle to stay in the loop. An expert designer will be up to date with industry trends and supplier changes. This reduces the risk of engineering challenges, outdated fittings, or other design and build roadblocks.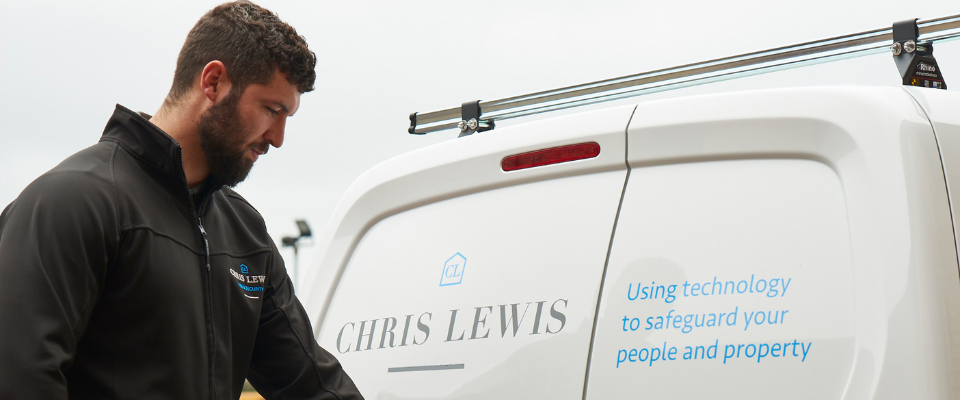 Smart Home System Integration Opportunities
Building the system is only one side to the coin. One of the huge benefits to home automation is the integration potential between unique devices such as blinds and lighting setups, or surround sound, cinema and more. This helps a smart home to work in harmony. It can offer a multi-room automated experience with endless convenience, instead of a group of standalone techs in a confined space.
Building a fully integrated smart home takes exact knowledge on the open APIs used by suppliers, and the range of combinations that are available. This information is not readily available to the consumer. It takes research, expertise and training to grasp fully - and there are few reliable learning resources to be found online.
A designer will consider your integration options at the discussion stage of the process. This can save you from costly rewiring and upgrading down the road. You're also more likely to end up with a system that meets your expectations from the get-go, rather than finding useful features and integrations post-installation.
Personalisation
A smart home ecosystem should be tailored to help your family live more comfortably and luxuriously. Purchasing a selection of tech that seems high-end is not the way to achieve that. Every 'good' smart home build should start with an intended outcome, and the tech installed should serve that purpose.
Setup is not the same in every home - nor should it be. It needs to be tailored to the specifics of your house, and the personal needs of your family. A smart home provider will work out the best solutions for your needs, and design a roadmap of your project from start to finish. They will take into account the property size, construction materials, existing tech and the architecture/aesthetics of your home.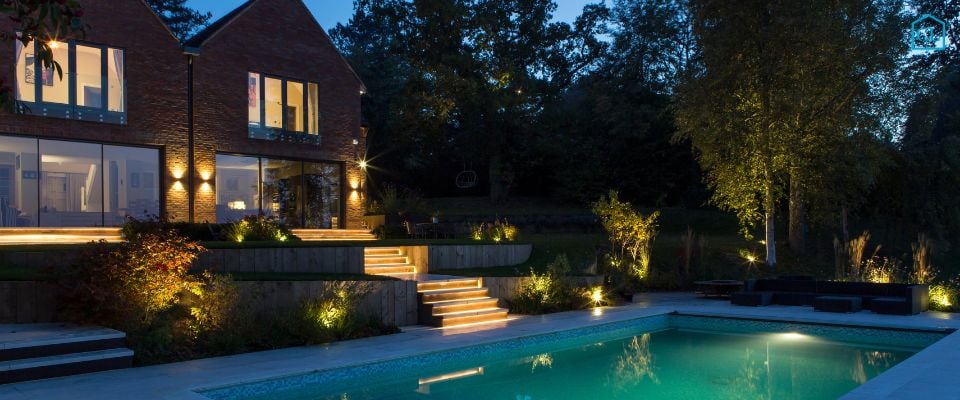 Aftercare and Support
DIY smart home products aren't designed to be long-term home solutions. Most of them are battery-operated, so it's not in their nature to be long-life. If a plug or voice control device does break, it'll usually be at the cost of your own time and finances. If you're lucky you may receive a replacement, which you will likely have to reprogram and fit yourself. Beyond that, very little support is available from the seller or producer.
Professionally installed smart homes are often signed off with some kind of aftercare agreement. If any tech becomes faulty, needs maintenance or an update, this will be handled by an expert, to make sure that your systems always run at full speed. Certain providers will even perform routine health checks on your home ecosystem and optimise where needed. High-end smart tech manufacturers also provide 24/7 support lines for their customers, so you won't be short of options should you run into unexpected system downtime.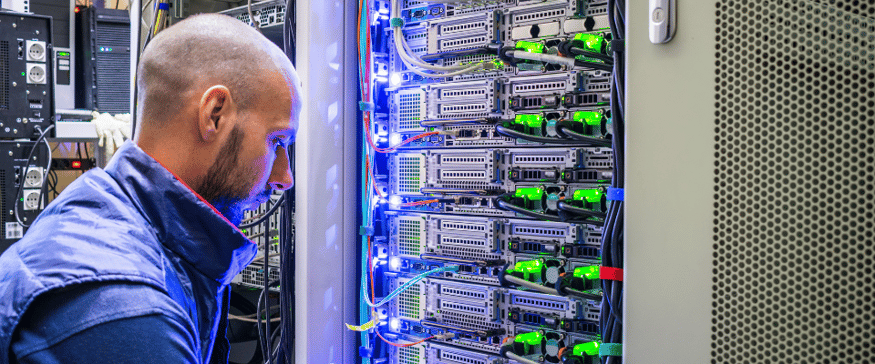 Expenses
One of the obvious benefits of a DIY design is the cheaper price tag. However, this is not without its risks. Off-the-shelf products are mass-produced and aren't designed to deliver a tailored experience. Equally, DIY fittings of more advanced tech can be disastrously expensive to get wrong. Hiring a professional to repair your errors could cost you more than having it expertly designed in the first place.
In over 15 years of service, we've resolved some horrorshow DIY setups, from home cinemas with no space for projectors, data cables running instead of speaker cables, and - most recently - a TV mounted above the vent for a fire in a £3m property. These are all expensive design flaws that, could have lead to long-term system damage and eventual write-off. Ask yourself: is it really worth the risk?
What Does the Professional Smart Home Design Process Look Like?
Every smart home design company will have its own approach to creation and installation. There's no one-size-fits-all method, but here is a run-down of the way we do things.
Phase 1: Vision
All new client design projects begin with an open-ended discussion: what are you looking to achieve? What systems are you looking to install? Where in the home do you see automation working? What systems do you currently have in place?
We don't expect you to have all the answers, but we're here to help you find the best value. We have some great resources to help you before this consultation, such as our Ultimate Smart Home Guide.
It's important to be on the same page from the start. Our design service is bespoke and tailored to each project. Through this initial consultation, we can get a feel for the finer, niche details that would make a system design specific to your needs and property.
Following this session, our leading engineers draw up some simple, easy-to-understand project drawings to bring the vision to life.
Phase 2: Revisions
Once the client has had time to digest our concept drawings and designs, we approach them for feedback. We then revisit the property to go through draft designs in detail and make red pen adjustments where necessary.
Any changes from this visit will then be amended for approval. At this point, we arrange a final visit to the property with the design team if required. Once there, we run the client through plans and build step-by-step, before getting the final sign-off.
Phase 3: Quotations, Schematics and Timeframes
Following full client approval, we can create detailed drawings in AutoCAD for the proposed system design. This will include system schematics and cable schedules. The client can then send the project tender to other audio-visual companies, service providers or engineers, if they wish to do so. With our designs, electrical contractors can create more precise quotes for works and cabling. This results in greater cost certainty for your project.
Alongside this, we also create a schedule of works with expected timeframes for build phases and our pricing for each stage. During this process, we put together the design and quotations for all the systems we have discussed. This will lead to arranging a meeting with the client, either in-person or digitally to explain the project.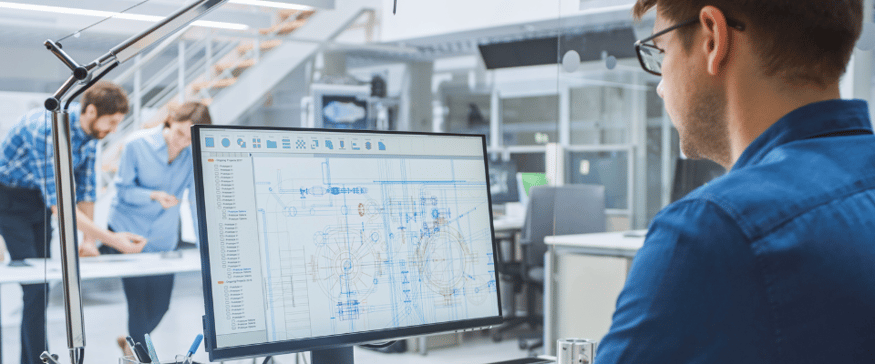 Final Thoughts
Ready to start your smart home journey? At Chris Lewis Group we have over 15 years of experience in designing state-of-the-art systems for properties of all shapes and sizes. You'll even find our tech in some of the South's most iconic buildings, including Hampton Court, St Paul's Cathedral and Kensington Palace.
Our experience with cutting-edge tech is just as extensive. Our smart home division is just one part of a business that has been creating fire and security systems for homes, schools and companies for over 30 years. We insisted on using only the latest and most sophisticated technology when we were founded, and we still do today. If you'd like to learn about the various smart home technologies we can install to transform the way you live, check out our Ultimate Smart Home Design Guide.
Have any more questions? Contact us today and we'll get them answered!
Submit the form below and we will be in touch shortly.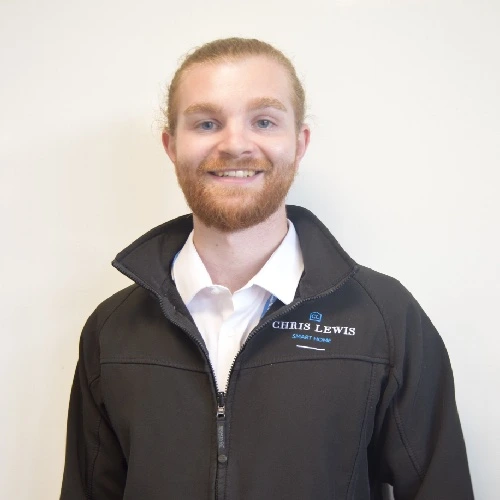 I design new installations, specify system upgrades and support and maintain clients' Smart Technology. My background is high-end Hi-fi systems, but I have upskilled to become an expert in all smart home systems. I pride myself on a personal, practical service that turns complex systems into simple solutions.
One of the most common questions on the internet with regards to smart home technology is the cost. Obviously pricing for a design and installation will differ greatly between projects, but "it.
On its own, a smart home system can transform your day-to-day life, massively improving the comfort and convenience of your property. The more systems you add, the greater the improvements.
When looking for smart home technology to improve your property, it's tempting to purchase the most popular option on the market. Many of the smart home devices currently available to the general.