Summer is finally here. With the days growing longer and temperatures set to soar again, it's the perfect time of year to enhance your garden.
Following the past eighteen months, there's an insatiable desire to get back outside. Your garden should be the perfect place to relax with a book and a glass of wine. Or perhaps host friends and family at a BBQ. Or, if you're lucky enough, spend the day in and out of the swimming pool.
Jump To
We are more keen than ever to invest in our gardens. In June 2021, UK house prices jumped by a staggering 10.9% - the highest level in 7 years - as buyers look to secure properties with gardens. As well as investing in more green space, we're also starting to see homeowners introduce more smart technology into their gardens. This is part of a wider smart homes trend.
This blog explores 5 ways smart tech can help improve your garden. We'll cover the most popular solutions, how they work, and how they can elevate the comfort of your garden.
1. Outdoor Sound Systems
One of the best ways to improve your garden is to introduce an outdoor sound system. Gone are the days of listening to music through phone speakers or tinny radios. If you're serious about music or adding entertainment value to your garden, it's time to invest in a sound system.
The latest solutions promise pristine sound quality with great wireless coverage and intuitive, easy-to-use controls. In 2021, there is a much wider selection of Bluetooth speakers to choose from. These offering reliable performance and robust playback features while also being weatherproof. You don't have to worry about disturbing the neighbours either thanks to directional audio and subtle bass.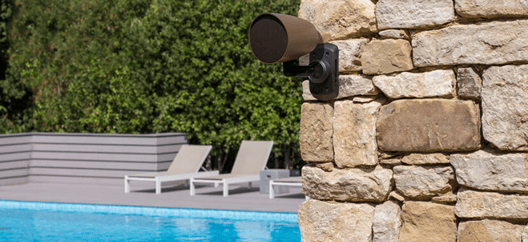 Speakers come in a variety of shapes and sizes to suit any garden setting and budget. You don't need to worry about them clashing with the current look of your outdoor space either. Speakers are versatile and highly customisable, fitting into borders and plants. They can also be embedded elsewhere around the garden, hidden among greenery or even camouflaged as rocks.
What makes them a true standout feature for your smart garden is how these speakers can integrate with your indoor home sound system. This lets you to listen to music wherever you are at home, inside or out. Play music simultaneously across multiple rooms and spaces from one audio source. It doesn't have to be complicated either. Control your sound system with a few simple button presses on a touch panel or connected smart device. You can even use voice controls with software such as Google Assistant.
This helps to keep them discreet, cleverly blending into the aesthetics of a property. Our design experts at Chris Lewis installed a cutting edge outdoor sound system in a stunning period home, creating a seamless flow of music from the main building, through the garden, and into the summerhouse.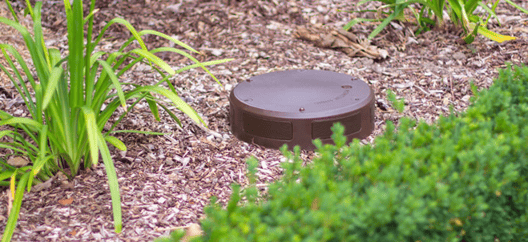 2. Outdoor Smart Lighting
Smart lighting is another feature that can elevate the wow factor and comfort of your garden all year round, illuminating the exterior of your home to create the perfect atmosphere for any occasion.
Outdoor lighting is available in a many different fittings and configurations, including different colours, hues, and lighting patterns. Thinking creatively about your smart outdoor lighting can help add character to a garden, adapting to the mood when hosting a party or winding down at the end of the night.
Of course, there are plenty of practical uses for outdoor lighting. Lights can be fitted to exterior walls, patios, outbuildings, and more. Combine these with spotlights, floodlights, wall mounts, and pedestals to brighten garden pathways and larger open spaces using a range of weatherproof and energy-saving options.
Control your outdoor lighting via connected devices or from a central control panel. You can also set smart lighting programmes to automate when lights come on, as well as adjusting brightness based on the time of day.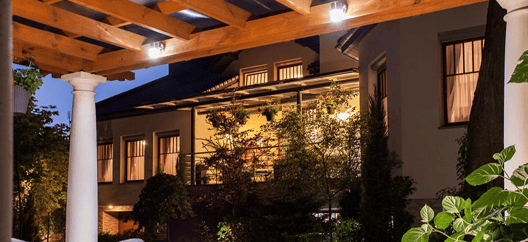 3. Outdoor Home Cinema
In 2021, there are more ways than ever to create your very own outdoor home cinema. Whether watching live sports or settling down with a classic movie, you can now do so in the convenience of your own garden without compromising on sound and picture quality.
Choose from a selection of outdoor television monitors from leading brands. Samsung's Terrace range offers excellent performance with options available between 55 and 75 inches, complete with 4K and HDR. Capable of a much higher brightness output than standard television sets, these are perfect for outdoor use. Not only that, they are built to endure hot and cold weather conditions with durable connectivity ports.
Depending on your budget and how much garden space you have, an outdoor projector may be a more viable option. Projector screens come in different sizes to suit any setting, boasting superb image quality even when exposed to sunlight. Of course, you'll need something to watch. Connect your Blu-ray player or use smart TV apps to stream live sports and shows, or the endless hours of video content available through Netflix, Amazon Prime, Disney+ and more.
Make sure you take advantage of the smart tech integration opportunities available here. Add smart lighting and a sound speaker system to your outdoor home cinema to boost immersion and make sure the audio quality is pristine.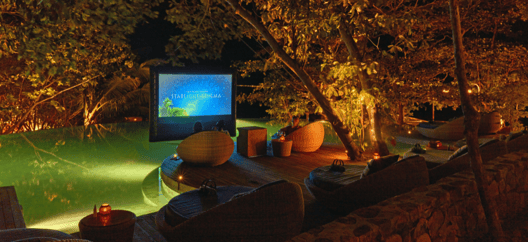 4. Smart Garden Irrigation
Smart garden tech goes beyond entertainment. Aside from wowing your guests with a best-in-class outdoor audiovisual setup, it can provide a number of practical day-to-day solutions. For example, automate your lawn and plants to water themselves using clever smart irrigation systems. Now you can spend less time watering your garden, and more time enjoying it!
According to Electronic Specifier, a 2019 survey showed that plant sensors and smart sprinklers were the two top most desired smart garden technologies in Britain. Once installed and connected, smart sprinklers can intelligently optimise their schedule based on weather reports and water levels. Being able to automatically adjust to their climate means they will stop watering in rainy conditions, reducing unnecessary water usage.
You can enhance this tech by installing sensors to retrieve other garden data. Gardeners may want to add soil sensors (which measure soil moisture, fertiliser levels etc.) as well as weather stations to check humidity, temperature, CO2 levels, and more.
When combined, these systems offer a multitude of benefits. On one hand they provide convenience by removing the need for manual watering. Smart garden technology can also provide you valuable information on your lawn and plants, helping you keep everything green and healthy.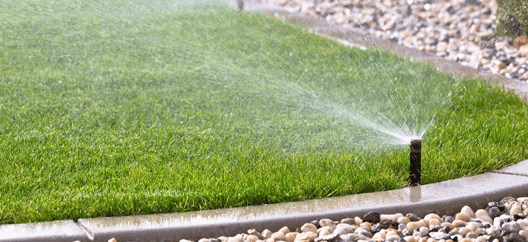 5. A Smarter Way to Swim
If you're lucky enough to have a swimming pool this final smart garden feature is perfect for you.
Take the tedious work out of maintaining your pool by swapping outdated pool clocks for a smart automated system. This can cleverly automate a whole range of actions, all easily accessible with a few simple button presses. These include:
Adjusting pump speeds and pool heaters.
Power motorised pool covers.
Switch lights on/off using an automated schedule.
Monitor salt and set chlorine levels.
All these features and more can be controlled using simple yet powerful apps via connected devices. Some automated pool systems can even integrate with voice controls using voice assistants such as Alexa. Pools can also be programmed to run on automated programmes, helping to save energy and money. Some of these systems can be powered using solar energy.
The switch to a smart swimming pool doesn't need to be costly or confusing. Easy upgrade options are available with some of your pool's existing components being compatible. Check with our experts to see which smart pool solution will work best for you.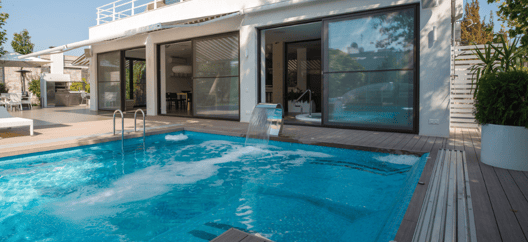 Make Your Garden a Smart Garden
As you can see, there are plenty of ways to enhance your garden with smart tech. It's a clever investment, adding to the value of your property and turning any outdoor space into an ideal stage for hosting parties, or the perfect relaxing retreat.
Inject character and ambience into your garden with a range of dynamic lighting options.
Create a soundscape that cover your entire property by integrating smart speakers.
Make your garden an entertainment hub, watching the summer's sporting events and blockbusters.
With smart garden tech now being more accessible than ever, you can create the garden of your dreams instead of simply imagining it.
Final Thoughts
Working with a professional installer will ensure that your smart garden is implemented hassle-free and to your exact specifications. Our expert team of smart garden specialists can help you design a system suited for any setting or requirements.
We will talk you through the solutions available as well as the installation process. We also offer comprehensive support with care plans and support packages also available, making sure your smart garden is always working to its fullest potential.
---
Speak with our experts about designing your own Smart Garden
Submit the below form and we will get back to you very shortly.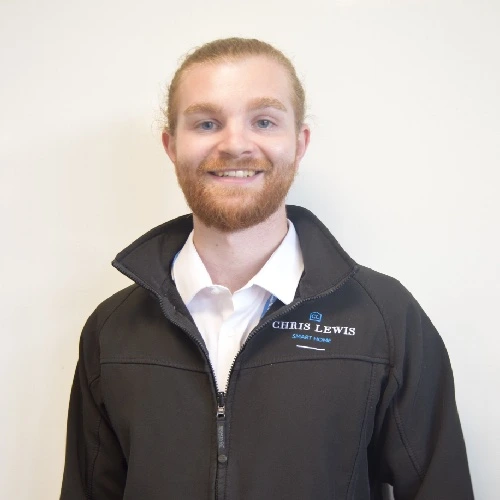 I design new installations, specify system upgrades and support and maintain clients' Smart Technology. My background is high-end Hi-fi systems, but I have upskilled to become an expert in all smart home systems. I pride myself on a personal, practical service that turns complex systems into simple solutions.
One of the most common questions on the internet with regards to smart home technology is the cost. Obviously pricing for a design and installation will differ greatly between projects, but "it.
On its own, a smart home system can transform your day-to-day life, massively improving the comfort and convenience of your property. The more systems you add, the greater the improvements.
When looking for smart home technology to improve your property, it's tempting to purchase the most popular option on the market. Many of the smart home devices currently available to the general.