Are you looking for a new CCTV system and want to know if Cloud is right for you?
After relying on NVR storage for the best part of 50 years, homeowners and businesses are moving their security operations over to the cloud for a number of reasons.
Jump To
By design, it offers a virtually limitless storage solution (depending on the SaaS package you choose), but it's also ultra-secure, endlessly scalable and generally more cost-effective than an on-premise system in the long run.
In this blog, we'll look at the best cloud CCTV systems available in 2024, helping you to decide the most appropriate for your property.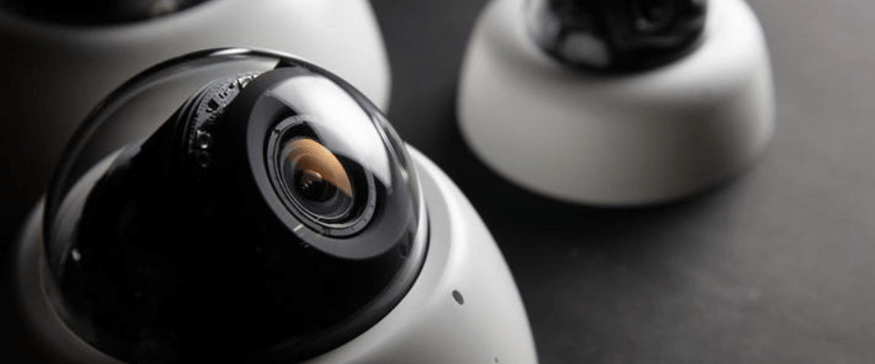 What Is a Cloud-Based CCTV System?
Cloud CCTV systems are video surveillance camera solutions that store and manage footage in a remote server, rather than local video storage like an on-premise server or a Network Video Recorder (NVR). The "cloud" in this context is a term used for data storage on servers accessed via the internet.
By storing video footage in the cloud, it can be viewed remotely, in real-time, from any internet-enabled device. The internet connection also allows the system to be managed from anywhere in the world through simple-to-use, constantly improving user interfaces.
Cloud CCTV also gives users access to powerful video analytics like facial recognition, object tracking and ANPR. When viewed as a whole, cloud CCTV instantly offers a far more secure, solid and future-proof option for business owners that want to protect their site, staff and assets.
Cloud video storage also saves up-front costs on expensive physical storage. Unlike traditional CCTV, there's essentially no need for bulky on-premise hard drives. This reduces the need for regular repairs & maintenance, cuts power consumption, means less space is used and reduces the risks of keeping security data on site.
Benefits of a Cloud-Based CCTV System
Cloud is a win-win for both security professionals and their customers. It makes video storage and management far easier, and maintenance, threat detection and surveillance monitoring are available at the touch of a button. All you need is internet access.
For most large companies, video surveillance is a crucial investment that helps protect them from potential crimes and reduce their insurance premiums. Today, legacy systems like analogue or some IP CCTV do not even come close to the abilities of most cloud security. We understand that Cloud solutions aren't for everyone, but we would encourage you to talk through your needs with an expert to see if they are the right fit for you.
In the following section, we'll outline the main benefits of cloud CCTV and how it can play a role in keeping your property, people and assets safe.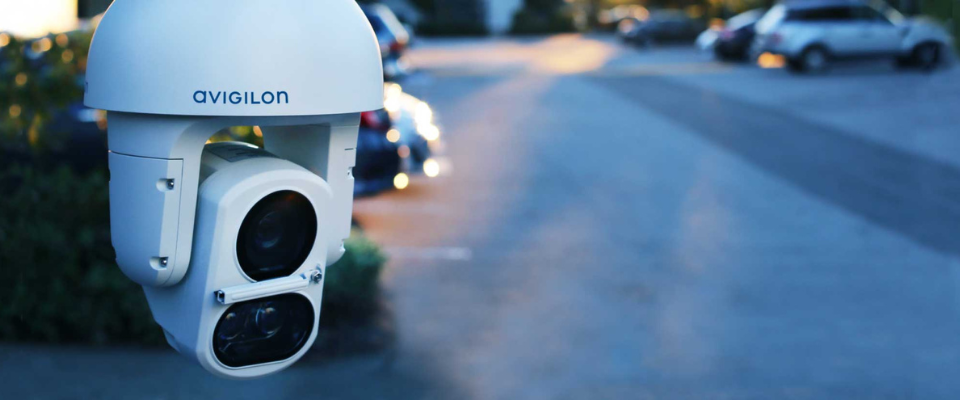 Limitless Scalability
Cloud-based CCTV systems are infinitely scalable and perfect for multi-site applications. This is because users aren't limited by the hardware on site for storing recorded footage. Operators can monitor every single property under their umbrella from one interface, rather than having a complex VPN system set up with different logins for each site. Plus, if you're a growing business, you can just bolt on extra cameras and new locations as and when you need. This means that you don't have to spend time upgrading or replacing your recording hardware, as the Cloud will simply free up/free cloud storage to deal with your new cameras.
Easily Share Recorded Footage
Simply create a link to a view only web page with the footage you wish to share, you can password protect the page and have an audit trail every time it's accessed. You can then remove access to the footage at any time manually or set an automatic expiry. This helps you stay in control of your data rather than downloading it to a DVD or USB drive and sharing it where it's possible to duplicate and impossible to trace.
Video Analytics
CCTV can be enhanced with AI to send notifications for specific triggers on your premises. These include analytics like: Facial Recognition, Tailgating Detection and Motion Detection, as well as being able to track events and movement throughout your building. Analytics are not exclusive to cloud CCTV. But, with the automatic patches and updates it provides, you can access the latest and greatest AI innovations and algorithm improvements as they happen. There's no need for expensive hardware upgrades or replacements.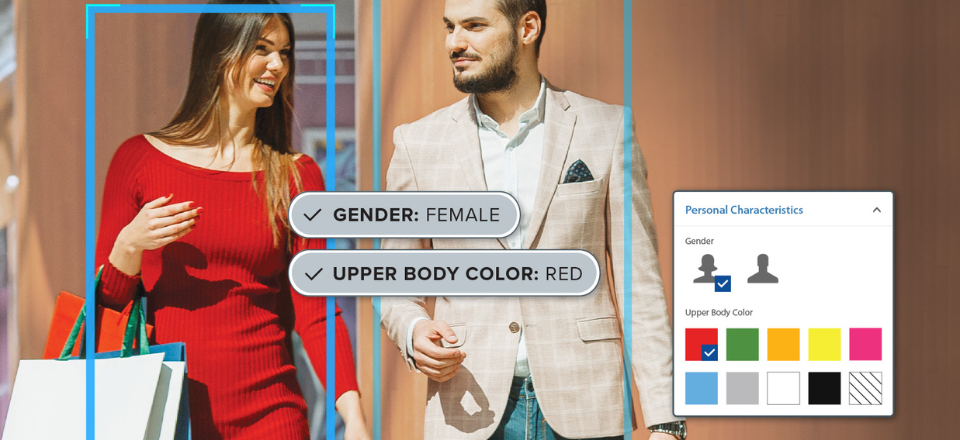 Tamper-Resistance & Extra Accountability Over Internal Crimes
There have been countless examples of employees looking to remove evidence of crime by damaging on-premise CCTV storage options. Fortunately, with a fully cloud-based CCTV system, there's no DVR or NVR, reducing this risk significantly. Plus, with audit trailing, operators can monitor any changes made in the footage archive by other permitted users. This adds an extra layer of security to your operations. You can restrict access to certain functions so users are unable to download or delete footage and only access certain cameras.
Easy Archive Search
With recorded data stored in the cloud, operators can access their archives at the touch of a button from any device with internet access. With certain platforms, users can search across their entire archive of high quality footage for specific events of persons of interest using Smart Search. This allows for filtering by date, number plate or even clothing colour. The entire history of your recording is available from a permitted device. This means you can pull up footage as and when you need it.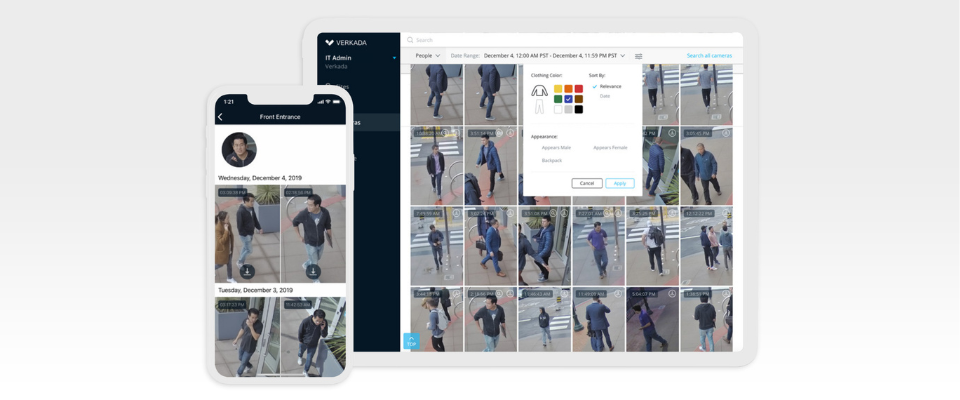 Proactively Reduce Crime with Real-Time Alerts
Cloud CCTV packages can help operators take a more proactive approach to security. Operators can keep one eye on their security and react in real-time, rather than waiting until an incident has already taken place. This is powered by intelligent threat detection and real-time activity alerts that are sent straight to the user's phone. It can be set up for specific rules, such as perimeter crossing for outdoor security cameras, out-of-hours movement detection or facial recognition alerts for repeat offenders.
Operational Insights and Automated Control
With video analytics, operators and marketing teams can gain insight into key performance areas of their business. This could be counting vehicles and people on site, viewing visual heat maps to pick out hot spots and dwell times, or managing occupancy for shift scheduling. Cloud CCTV users can even set up analytics for certain use-case scenarios, like triggering an alert for staff not wearing uniform, or even Hi-Viz/hardhat on a construction site.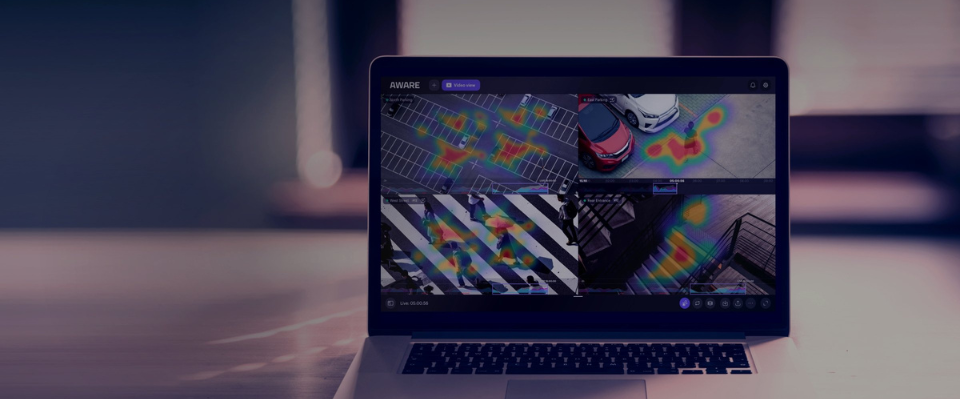 The Best Cloud Based CCTV Systems for 2024
Verkada
Since forming in 2016, Verkada has seen a startling rise to become one of the biggest names in cloud security. In just seven years, the California-based manufacturer has set a new standard for enterprise-level security solutions. Their ultra-secure physical security systems are designed to integrate seamlessly behind a simple and scalable cloud-based management interface known as Command.
Whether looking to upgrade or start afresh, Verkada's CCTV systems make video security limitlessly smart and simple to use, from standalone installations to multi-site requirements. Using plug-and-play hardware and SaaS packages, users can easily integrate their existing security and smart home devices as well as Google Assistant and Apple Homekit without poking holes in firewalls or configuring complicated VPNs.
The cameras themselves aren't half-bad either. Equipped with 4K surveillance recording, 2160p Ultra HD Image Recording, colour night vision and industry leading infrared filters, Verkada offers some of the most comprehensive CCTV cameras available to the modern buyer. Not to mention, they come in a wide range of shapes, sizes and models, including: domes, bullets, turrets and PTZs, meaning your system will always be fit for purpose, no matter the placement or the intention of your recording.
The Rundown:
AI-Powered Analytics
Proactive System Alerts
Automatic System Updates
Simple Camera Bolt-Ons
Web-Based Management Platform
24/7 Monitoring
10-year Warranty on All Hardware
Unlimited Scalability
Bandwidth Friendly Cameras
Unified Physical Security Platform for Access, Intruder and CCTV all in a single pane of glass
Limited API available
Doesn't support third party cameras
Chris Lewis Score:
Ease of Installation: 10
Cost: 7
Ease of Use: 10
Security Features: 9
Hardware: 9
Reliability: 9
Open Platform: 4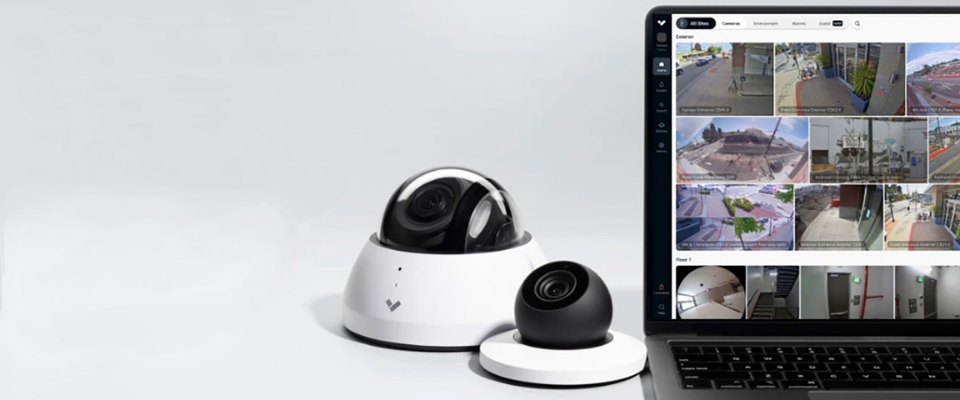 Tether
The technology that Tether has been developing since they were established in 2009 makes managing your various security assets easier than ever. The solutions that Tether provide mean that physical security such as access control, alarm panels, and CCTV systems can be integrated into one easy-to-manage location. The simplicity of their systems means that TetherBoxes have been installed across the globe, in residential, educational and commercial settings.
Tether's installation and setup processes are incredibly simple. Once you've purchased a TetherBox, your site will be securely connected to the Cloud. Better yet, the TetherBox can connect to new, existing and most legacy equipment, upgrading your older technologies for you. There are three TetherBox options available, which differ depending on the number of cameras across your site(s) that need to be recorded or monitored.
Whether you're managing single-site or multi-site security, integrating your assets into the Tether platform means that the responsible parties can monitor and analyse activity from your internet-enabled devices. Using cloud storage means your assets are incredibly safe, and their information can be accessed by the appropriate parties whenever required. With all relevant information from your assets being stored in the Cloud, systems can be monitored remotely, ensuring compliance and reducing the need for engineer visits.
The Rundown:
Integrates with third party access control and intruder alarm systems
Connect to any IP Camera or CCTV Recorders for cloud storage
Automatic System updates
Proactive notifications of camera or recording issues
Scaling of system limited by hardware/recorder purchased
Monitor, Manage and Maintain your network connected items through portal
Protected by a Secure, Encrypted VPN Connection
Audited User-Access with Google or Apple SSO
Connect up to 200 Cameras, 50 DVR/NVRs per site, and up to 1,000 Network Devices
Chris Lewis Score:
Ease of Installation: 6
Cost: 10
Ease of Use: 8
Security Features: 7
Hardware: 8
Reliability: 8
Open Platform: 10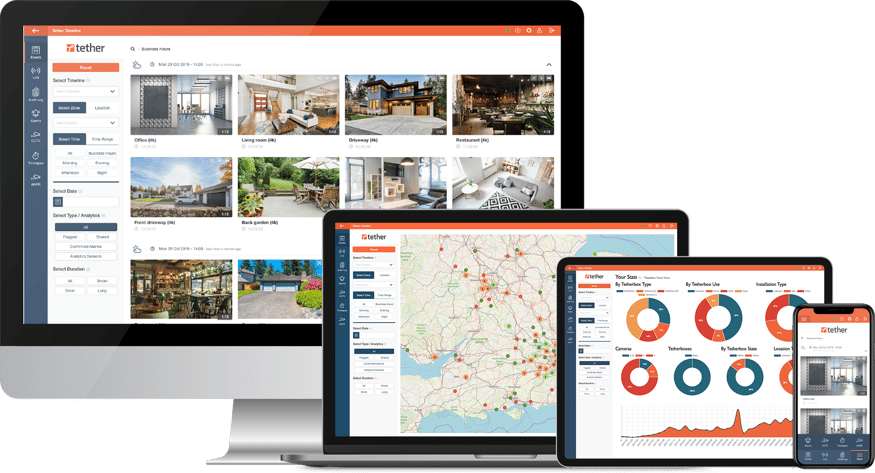 Avigilon Alta
Formerly AVA, Avigilon Alta security solutions are designed to offer a simple and flexible way to safeguard your people, property and data proactively, all at a cost-effective price. Using proprietary analytics, Avigilon Alta offers intelligence at scale with real-time anomaly detection, proactive notifications and smart search capabilities across one building, or many using the Aware AI management system.
Agile, scalable and easy-to-use, Avigilon Alta cloud security unifies the tools and systems you use every day in your building, resulting in a frictionless, complete security system at your fingertips, one that helps to lower operational costs and increase flexibility.
One advantage over other technologies is that, as a management software, Aware is super accessible and user-friendly. It makes the task of analysing all video feeds a simple and slick process, identifying objects and events as they happen, before sending instant notifications and alarms to the end-user.
The Rundown
Built-in AI-Video and Audio Analytics.
Easy-to-Install, Use & Maintain
Cloud-Native Deployment & Built-In Storage
10-Year Warranty
Integrates with environmental sensors
Not a unified platform for access control integration
Mobile App (Android, iOS)
Map Views for Situational Insights
Dynamic Video Streams
Smart Search
Occupancy Counting
Anomaly Detection
ONVIF Compliant Cameras and Integration with 3rd Party Cameras
Can use AVA cameras on other systems
Chris Lewis Score:
Ease of Installation: 10
Cost: 8
Ease of Use: 9
Security Features: 8
Hardware: 9
Reliability: 9
Open Platform: 10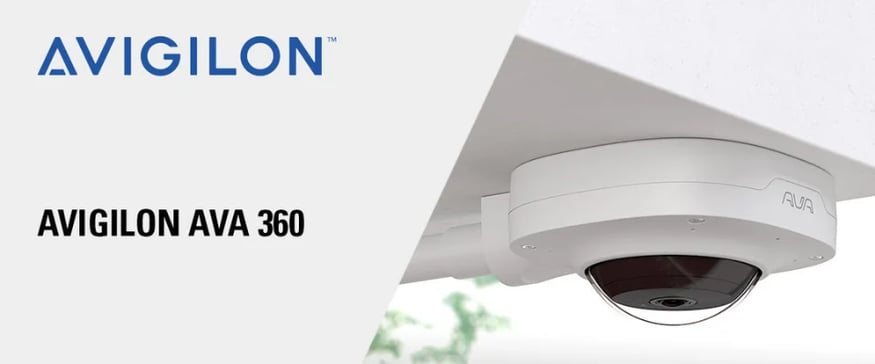 Considerations
No matter how "user-friendly" this tech may seem, it's best to leave the setup to a trusted, accredited partner. A security partner will add enormous value in the design of the system, the experience of other use cases and the ongoing support you will be provided. All of these systems are great in their own way and some will suit certain applications better than others. It's worth talking through the options and having a demonstration of the system before you make your decision.
There are NSI-accredited security partners across the country who will be able to provide an excellent installation for your property. By leaving it to a professional, you'll get more out of the features, a longer lifespan, custom integrations and extended maintenance to support you in the long-term.
For CCTV specifically, it's generally worth asking yourself - and your provider - the following questions, before you sign on the dotted line:
What are the objectives of the cameras? To capture faces? Read number plates? Detect movement? Deter criminals? Support health and safety?
How well do these cameras perform both day and night and is that important to you?
Will this system work with your existing cameras if you have any?
Does this come with advanced replacement warranty so that you aren't without a camera while repairs are taking place?
Can the camera identify a person or vehicle? Can you set custom notification rules for each?
How good is the app for remote monitoring?
Will you get unlimited software updates for the life of the system?
How quick/easy is it to search the footage archive?
Will you be notified if a camera goes down/suffers a fault?
Does the manufacturer provide 24-hour support?
Final Thoughts
At Chris Lewis Group, we have over 30 years' experience in CCTV camera installation. Our engineers are fully trained in the setup and servicing of cutting-edge cloud security technologies, from CCTV to access control.
We work with the industry's leading manufacturers, so we never compromise on our customers' security. If you're thinking about moving your surveillance into the cloud, give us a call. One of our friendly team will be delighted to talk you through your requirements.
---
Contact us today to discuss your requirements.
Complete the contact form below and we will get back to you very shortly.

I run our sales, technical design and marketing initiatives for the business. I work closely with manufacturers and trade associations to keep abreast with the latest technology and regulations making sure our clients are getting the very best and latest systems available.
When considering which CCTV cameras and systems to install, security is paramount.
The cloud-based security market was worth over $46 Billion in 2022, and that value is expected to more than triple in the next decade. The shift to cloud rather than on-site data storage has.
Is your business doing enough to protect its assets? While magnetic stripe cards and low-frequency fobs were once considered a huge step forward from locks and keys, this tech has quickly become.