From shoplifters to shrinkage; retailers face unique challenges each and every day. To stay ahead in a customer-driven industry, your security technology needs to offer a heightened view over your entire business.
In fact, UK businesses lose an eye-watering £900 million each year as a direct result of retail crime.
Jump To
But security tech isn't just about protecting your staff and customers. When used in the right way, your security system could help your business to work smarter and more efficiently. With personal safety and business profits at stake, store owners need to be able to count on their security systems, and regularly assess their protection.
If you're feeling concerned about the security of your store, we've got you covered. In this blog we'll explore five key ways to improve your retail security system. We'll look at the best retail security solutions to streamline your operations and keep your business safe.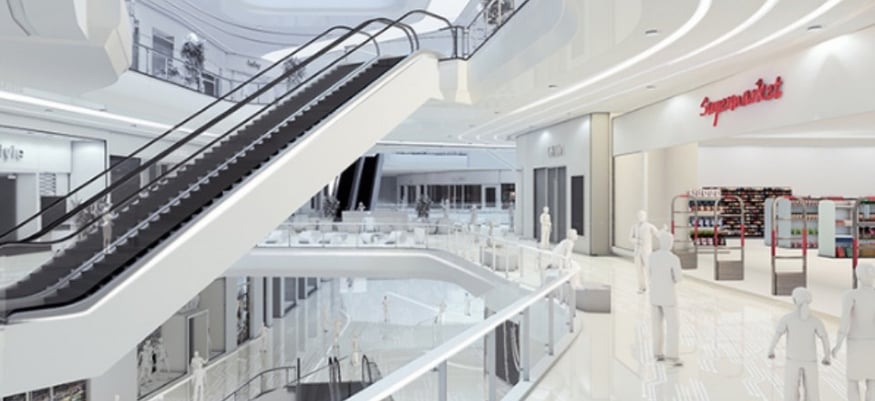 Remote Control Over Your Store's Intruder Alarms
Alarm systems are designed to protect retail stores during closure. They instantly notify the owner and the police if a building is compromised. During the working day, they can also be used to monitor fire escapes and delivery bays, offering rapid warnings if security is risked in vulnerable areas.
If you're a store owner in 2022, you need to consider a smart alarm. With this technology you'll be able to check the status of your alarm from an iPhone app or on an online map dashboard, providing a quick birds-eye view over the security status of all your stores. Users can even set and unset their alarm remotely, making it possible to grant access to contractors, cleaners and deliveries in out-of-office hours.
There's a very short window for police and security officials to respond to an alarm trigger. In fact, there is an estimated 8 to 12 minutes before an intruder gets back out again. For a rapid response, many store owners will choose to work with an Alarm Receiving Centre (ARC). These services put the unsettling task of dealing with a triggered alarm in the hands of a professional security team.
So which secure alarm system should you choose? For a reliable system, we always advise choosing an alarm from a supplier like Texecom. These systems are designed to proactively respond to break-ins by detecting motion, instantly alerting the user on their phone and allowing them to visually verify the threat. We've covered everything you need to know about this technology in our Smart Alarms 101.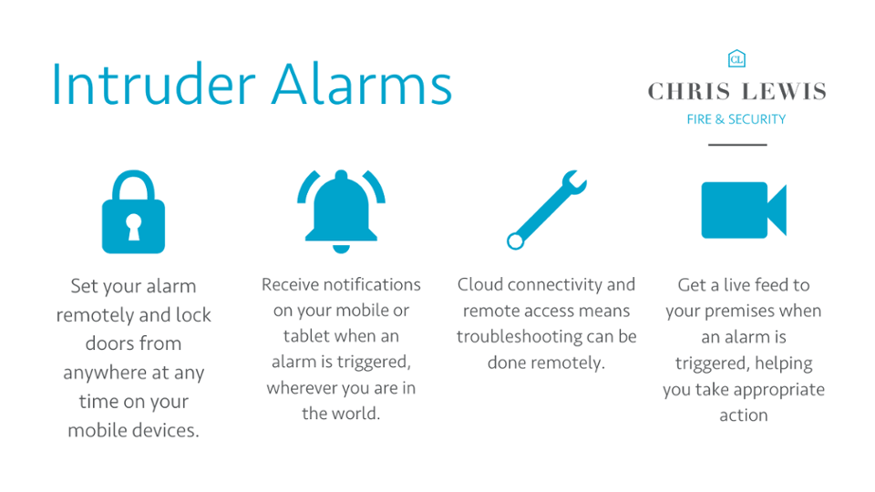 Centralise Your Retail Security Systems
Cloud-based security software connects your intruder alarm, access control and CCTV together. These softwares offer a full view over your premises, in one easy-to-use, cost-effective system. No multiple logins and no compromise on efficiency. Admins can increase their readiness to respond to incidents with real-time data and dynamic visual reports, which can be easily shared with the police, should the need arise.
These insights make these systems a more than worthwhile option for any retail business. With movement heatmaps, you'll be able to make more informed security decisions on your security such as the best position for your cameras, or where you may need to strengthen more. Users also benefit from quick archive search, meaning they can search for specific people by a particular feature in areas with large amounts of traffic.
With cloud-based storage, you'll be able to store important, private surveillance data in a secure environment. This removes the need for keeping bulky, expensive DVRs or NVRs on-site. These are easy targets for hackers, or intruders looking to destroy evidence of their crimes. Consider upgrading your business to a cloud-based security system.
Unified security softwares are also ideal for retail businesses with more than one location. With endless scalability, users can manage multiple sites from a single device, with the ability to add more stores as the company grows.
Keep Eyes on Your Retail Stores 24/7
Being able to monitor CCTV from a laptop or smartphone is absolutely essential. Not only does it help to ensure the business is running smoothly, it also gives you the tools to keep an eye on store occupancy, staff performance, queue time and supervisors locking up.
Many businesses choose to outsource this responsibility to a third-party monitoring station. These services connect to your system at scheduled times, or in response to an event such as an alarm activation or out-of-hours delivery.
Most remote monitoring services will prevent crime from happening entirely. If a professional detects a crime in progress, they can instantly call the police to the scene. Or even deter the trespasser themselves with audio threats and sirens. The beauty of remote monitoring for retail, in particular, is that it can be flexible to opening hours. You can choose to have your business watched over 24/7 or just at night when the store is most at risk.
For everything you need to know about remote monitoring, we recommend you check out our complete benefits article.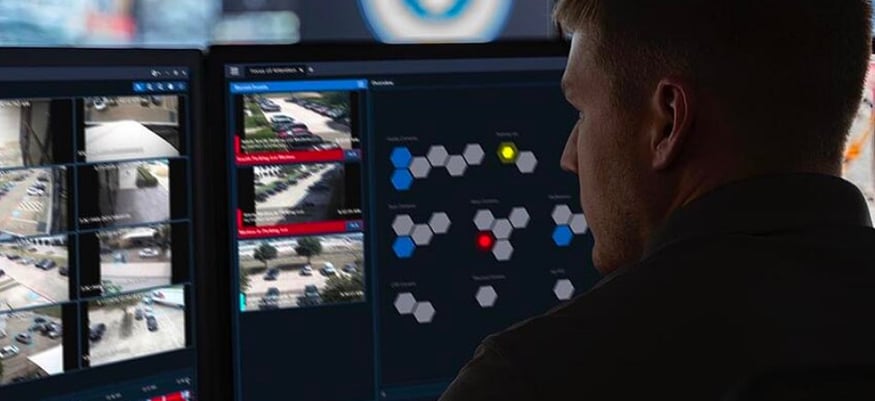 Get Smart With Retail CCTV
Video analytics are the secret ingredient in the new wave of smart CCTV technology. Using cutting-edge CCTV programming, users benefit from motion detection and insights on events in and around their stores.
Using AI and Machine Learning, video analytics software can detect humans and vehicles, instantly alerting the operators of suspicious activity in stores or car parks. This technology also offers quick and easy search of footage archives. Say for example you had suspicions of shoplifting, you'd be able to search for that person by the colour of their clothing.
There are endless uses for video analytics in business, but here are a few we've set up on retail projects in the past: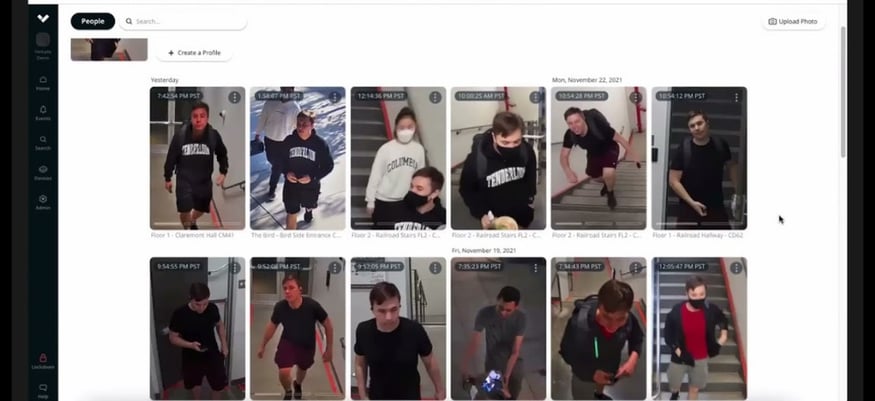 Face Recognition
The perfect way to deal with repeat offenders. Face recognition lets you prevent repeated crimes from the same person by detecting them and raising an alarm any time they approach your business.
Crowding Detection
Crowding is usually a tell-tale sign of a problem. Crowding detection analytics identify where it's taking place and signal for a response. Thus preventing antisocial behaviour and loitering in large groups on your property.
Object Tracking
Detect any major changes in the number of items on a shelf in real-time. Object tracking scans listed stock to determine whether any have been unexpectedly removed, meaning you can stop thieves before they escape. When connected to your burglar alarm, this can detect whether an item has been paid for, or stolen, aiding loss prevention without needing security tags.
ANPR
Automatic Number Plate Recognition (ANPR) is an extremely handy (and popular!) addition to any retail security camera. Car parks are the perfect breeding sites for antisocial behaviour, from drug use to fly-tipping. With ANPR software installed, you'll be able to track every car that comes in and out of your premises. And provide evidence to support the police in catching a criminal if the worst does happen.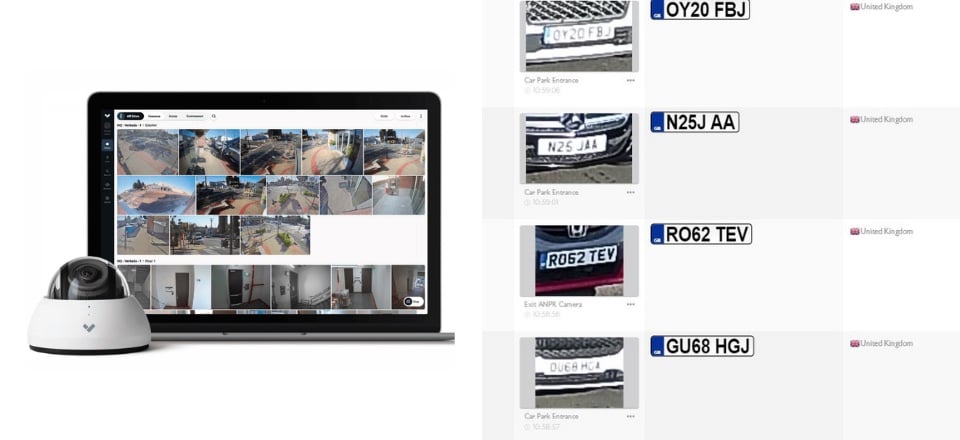 Improve Store Performance with Retail Intelligence
Retail competition has never been fiercer. Each day stores generate large amounts of high quality data which is rarely used. With a smart security solution, you'll be able to use this data to better understand your customers.
Using a dynamic dashboard, store data is laid out in a clear and user-friendly way. This equips management teams with a bird's eye view over their operations that can help to inform in-store decisions that boost sales opportunities.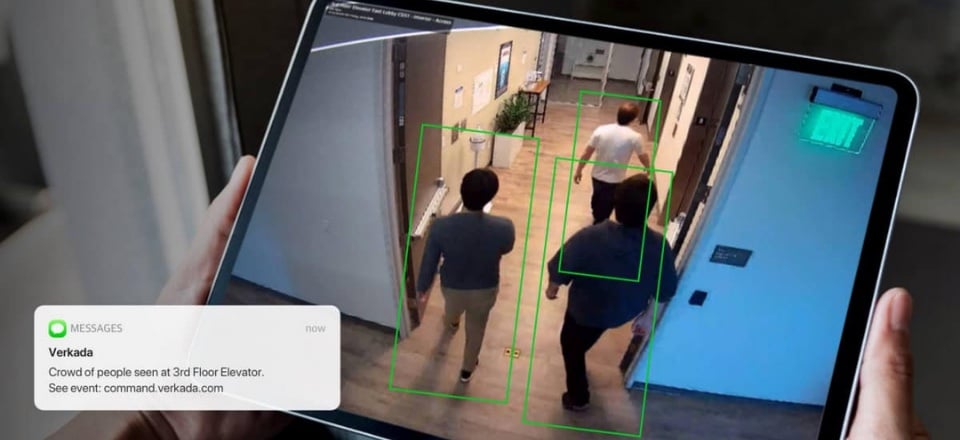 Monitor Conversion Rate
Use heatmaps and CCTV cameras to understand how customers navigate your store and which areas are "hot spots" for sales. Monitoring customer behaviour in the long term will help to inform the best placement for your products. It helps store owners to increase sales opportunities based on rich customer data - rather than guesswork.
Optimise Store Layout
Attracting customers and keeping business moving forward is crucial to any retail store. A centralised smart management system helps you understand the top-performing areas for sales by viewing shopping patterns based on footfall, heatmaps and dwell analysis. In the long term, you can refine your store layout in a well-informed and targeted way.
Queue Monitoring
Long waiting times can have a lasting effect on customer experience. Smart retail CCTV cameras are designed to monitor queuing in real-time. Sending rapid alerts to store managers when there are unexpected queues or a high concentration of people in a single area. You'll also be able to view peak queue times in your store and adjust staffing levels and shift patterns to suit.
Have Your Retail Security Regularly Maintained & Assessed
Regular maintenance is the only way to ensure the safety of your premises, and the people inside. By taking the time to have your equipment regularly maintained by a professional, you'll be better positioned to respond to faults that could put your business at risk.
The right provider will understand your setup, listen to your concerns, and be on hand 24/7 to support you in the instance of a system failure. A professional engineer won't just fix your system. They'll also advise you on the best methods to protect your business further.
Not to mention, as technology becomes older, serial criminals begin to recognise patterns and learn how to get past older security devices. Remember, retail stores are at higher risk of burglary than the average property. It's always worth upgrading your technology in line with the latest industry standards.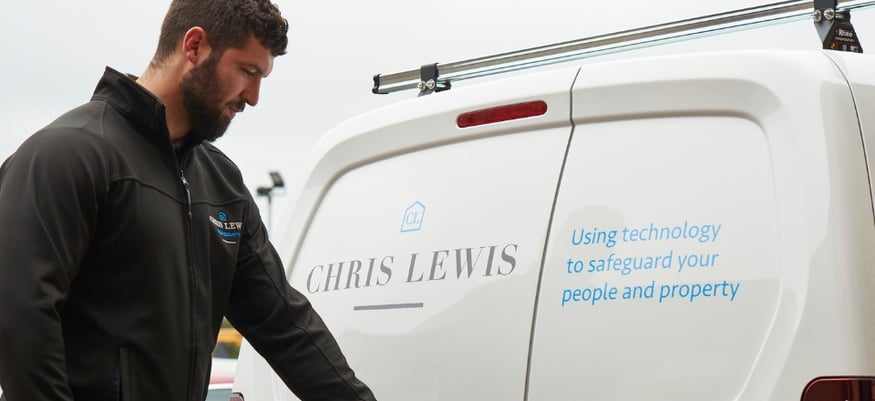 Final Thoughts
Ready to level up your retail security? We can help. At Chris Lewis Fire & Security, we're the South East's #1 security company for a reason.
With over 30 years experience in the security game, we're able support you in the design and installation of an industry-leading shop security system.
Already have one in place? Our aftercare and maintenance packages put your business first. We listen to your concerns and resolve these in a timely manner to suit your needs. Our services offer 24/7 support for our customers. We ensure you're always on the front-foot against crime, keeping your systems at full-speed.
Get in touch with our design experts today:
Submit the form below and we will get back to you very shortly.

I run our sales, technical design and marketing initiatives for the business. I work closely with manufacturers and trade associations to keep abreast with the latest technology and regulations making sure our clients are getting the very best and latest systems available.
Are you looking for a new CCTV system and want to know if Cloud is right for you? After relying on NVR storage for the best part of 50 years, homeowners and businesses are moving their security.
The cloud-based security market was worth over $46 Billion in 2022, and that value is expected to more than triple in the next decade. The shift to cloud rather than on-site data storage has.
Is your business doing enough to protect its assets? While magnetic stripe cards and low-frequency fobs were once considered a huge step forward from locks and keys, this tech has quickly become.