Businesses and homeowners of today are relying on surveillance systems to keep their property and assets secure. In fact, there are now an estimated five million security cameras in the UK, according to the British Security Industry Association (BSIA).
With nearly 267,000 burglaries taking place on UK soil each year, CCTV cameras have quickly become one of the most utilised security solutions. With this popularity, the rate of innovation has skyrocketed.
Jump To
Today, CCTV technology offers more than just the ability to view a crime after it's been committed. AI Video analytics. Camera quality. These factors all play a role in the performance of modern CCTV. Though the ability to reap the full potential of this technology correctly is reliant upon the installation of your system.
Before installing CCTV cameras, it's crucial to consider how your CCTV will be most effective for you, your building, and those inside. Here are 4 final decisions to make prior to installing your technology.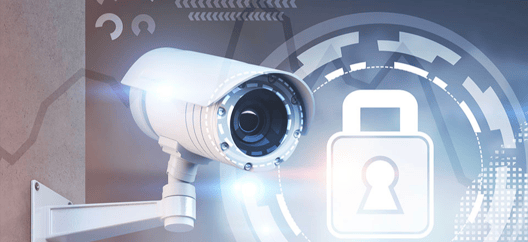 1. Selecting the Right CCTV Storage & Recording Platform
As a CCTV user, you need to understand the different approaches to storing your surveillance footage - and how each can affect the quality of your CCTV setup. If you aren't storing your data in the most productive and appropriate way, you're opening your security up to all kinds of breaches.
Particularly concerned about losing historical footage and settings on your CCTV system? We would generally advise against opting for a system that relies on on-site servers, like an NVR or DVR. Not only are these systems difficult to navigate, they're extremely easy to tamper with. Nowadays, criminals are aware of the role these servers play in security, making them an easy target for trespassers looking to erase evidence of their crimes.
Instead, it's always worth looking at a solution that stores footage in the cloud such as IP CCTV. A cloud-based system offers users virtually unlimited storage through a SaaS model, uploading footage directly (and automatically) to a cloud-based server. This eliminates the need for on-site storage devices, reducing physical risk and freeing up space on the premises - with a number of key additional perks:
Access to footage from anywhere in the world

Full audit trail of people accessing the system

Unlimited storage of footage

Tamper-proof

Rapid notifications & alerts of faults or disconnected cameras

Notifications for a person or vehicle of interest entering your premises

Easy archive 'smart' search

Automatic firmware updates & patching
The key thing to bear in mind before contacting an installation company for your new CCTV system is you need to consider how the footage will be stored. Then how you wish to access this footage and how the balance between a reactive and proactive approach to viewing footage may affect your security requirements. You can read more about the benefits of cloud CCTV storage here if you think this is right for you.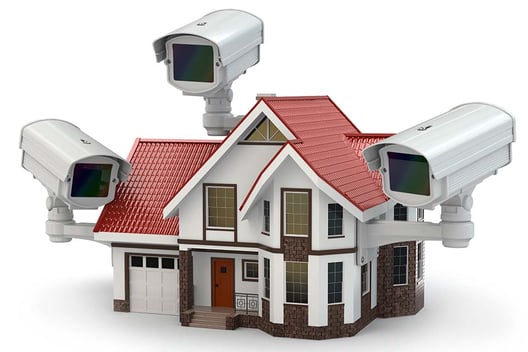 2. Can your System do More than Just Record Footage?
Advanced Features of CCTV
CCTV has come a long way since the days of over-wired, monochrome cameras and huge racks of external storage. With modern innovation, intelligent video analytics and Ai, CCTV usage is far more proactive and security-first.
It's a cruel fate to have to watch a playback of your property being infiltrated. Before the installation of a CCTV system, it's important to assess your security needs and consider the full scope of what your CCTV cameras have to offer.
AI HD CCTV cameras can be used to view high definition footage in real-time, enabling the user to act instantly, before the crime becomes costly. This technology sends instant security alerts, such as when a person of interest, repeat offender or former employee is on your premises, using facial recognition.
The use of ANPR allows you to monitor all vehicles that enter the premises and save the number plate for use in criminal cases (if need be). Cameras can be used to identify if cars are parked illegally or even speeding on your property. Notifications can be sent to operators for blacklisted vehicles and you can open barriers if a number plate is pre-authorised.
Advanced features to CCTV can also include night vision imaging. Using infrared light, images can be illuminated in the dark, allowing you to access visible feed, day or night.
It is important to understand what these features of CCTV can provide before installing your system, as this can then be executed seamlessly at once as opposed to adding these elements later on, which could prove difficult if they aren't compatible with your existing systems and more expensive as an afterthought.
Security Integrations
With any installation, it's important to recognise that CCTV shouldn't be the be-all-and-end-all of your security strategy, rather a single cog in a network of integrated devices.
CCTV can be integrated with existing systems to further enhance the security of your property. With a fully integrated system, there are almost endless possibilities to what tasks your CCTV cameras can be programmed to carry out.
For example, integration between smart alarms and CCTV can be set up for visual verification. If the intruder alarm is activated you will receive a notification through the mobile app. The app can instantly provide you with the context of the activation from the nearest security camera feed. This gives you the power to visually verify the threat, or confirm if this was a false alarm.
For businesses, CCTV can be used in conjunction with access control, allowing you to grant or deny access to people inside and entering the building, by visually verifying them using facial recognition, or a live video feed. Access control events can be linked to relevant footage, to visually confirm that the individual who requested access was the same individual who entered the area. A linked camera can also detect tailgating to identify when one person has accessed the door but more people have entered without using their access card/fob.
Equally, the use of your CCTV system can be tailored to your area of business. If you are working in retail, CCTV can be integrated with your POS system to allow you to search for video footage by transaction or product. You can also monitor the conversion rates of customers and their flow through your shop, to identify hotspots where you may want to place special offers or high-ticket items.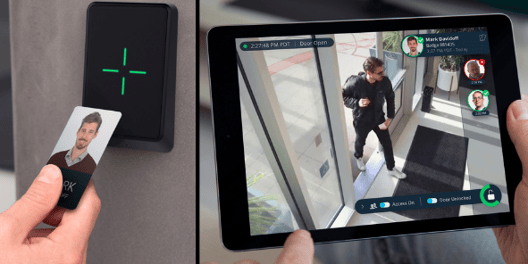 3. Are you Abiding by GDPR & DPA Laws?
With 96% of the UK's surveillance cameras being owned by private businesses and homeowners, the responsibility of keeping data private and secure rests with the owners of these cameras. It's essential to ensure that the use of CCTV cameras complies with the laws protecting personal data.
In the workplace there's naturally a reasonable expectation for privacy, confidentiality and identification where cameras are in use. Employers must enforce guidelines to ensure that personal data is protected, as video footage of the public comes under this scope.
The Data Protection Act and General Data Protection Regulations are taken incredibly seriously by the ICO and a breach of these laws could result in fines of up to £500,000, or in some instances criminal charges. It's crucial to ensure you're able to meet these requirements as a company, before you risk opening yourself and your business up to liability.
If you fail to make preparations before your CCTV installation, you could cost the company more in damages than your system is even worth. To make sure your business is protected, one nominated individual within the company should be responsible for storage, video reviews, maintenance and protection of your surveillance footage.
This will protect it from unauthorised access and risk of lost footage.
4. Do you Require Professional Installation?
It's never worth risking your security with a third-rate Amazon system or a cheap, DIY installation. Sure, CCTV cameras might be widely available at a bargain price-point, but the expense of getting this wrong can surpass even the most expensive CCTV systems and installations.
To get the most out of your CCTV cameras and surveillance system, you need an installer who understands the systems, installation process and how CCTV can best support your needs. That's the bottom line.
There are an enormous range of pain points for a DIY installation. Blind spots. Camera placement. Storage errors. Remote control. Drilling a camera into a wall is barely one side to the coin; the installation itself and the expertise of a good provider is what will protect your building in the long-term.

Expert CCTV camera installers will be able to specify, design and install a system that works in partnership with the other security technologies in your building, designing a network of integrated security solutions to keep your residents, staff and visitors safe.
In addition, if you're looking for a rapid police response to security breaches on your premises, a DIY solution simply isn't for you. Police services are briefed to prioritise rapid security responses to systems registered and installed by trusted providers, essentially weakening your security response even further.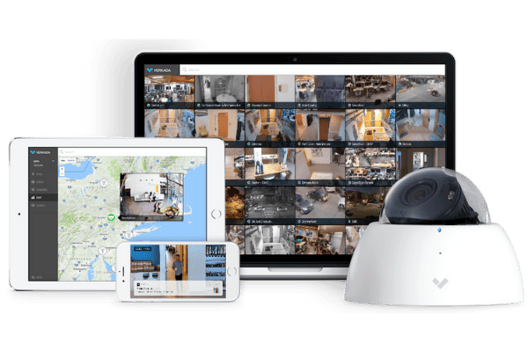 Final Thoughts
Before installing your system it's important to understand what you want the CCTV system to perform and for what purpose. There may be more than one way in which CCTV cameras can improve your security and daily life, whether the installation is for a residential or commercial property.

If you're unsure about any of the subjects mentioned, a good provider will be able to offer the right answers.
As an added benefit, a reliable security installer will offer a continued care package programme to resolve your queries, while also ensuring that your system is always well-maintained, up to date and fully functional.
Our installation experts are highly qualified and experienced in the specification, design and installation of bespoke security systems. We work with the industry's leading technology solutions to keep your building protected around the clock, no matter whether you're inside or on-the-go.
Don't get caught out... Talk to one of our security experts today.
Ready for your CCTV installation? Get in touch with our team today.
We work with the industry's leading technology solutions to keep your building protected around the clock and give you peace of mind, whether you're inside or on-the-go.
Already have a system in place? No problem. We offer a range of support for people with existing CCTV systems, including maintenance packages, upgrades, restorations and even integration support if that's all you need us for.

I run our sales, technical design and marketing initiatives for the business. I work closely with manufacturers and trade associations to keep abreast with the latest technology and regulations making sure our clients are getting the very best and latest systems available.
Are you looking to level up your access control system? In recent years crime rates only seem to be going up and unfortunately, the basics are no longer enough to protect your employees and assets..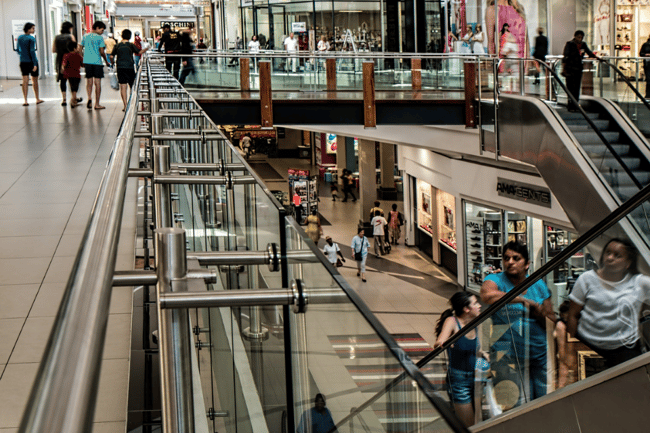 From shoplifters to shrinkage; retailers face unique challenges each and every day. To stay ahead in a customer-driven industry, your security technology needs to offer a heightened view over your.
CCTV cameras. They've quickly become one of the most integral security solutions for home and business owners the world over. In fact, there are an estimated five million security cameras watching.