Are you paying out thousands to security guard companies? Do you want to actively STOP criminal activity rather than just review the footage after the fact?
There are as many as 5.2 million CCTV cameras in the UK today, that's approximately one camera for every 13 people - but the sad reality is, only a fraction of these are effective.
Jump To
If your CCTV purely records reactively, you'll never be able to stop crime from taking place on your property, only respond to it. Even then, there's no guarantee that you'll catch the person responsible. In fact, thousands of crimes go unsolved each year due to issues with CCTV evidence. The truth is, reactive response just doesn't deter crime like it used to.
But with the cost of on-site security guards rising dramatically year-on-year, what can you do to keep your business protected around the clock without spending a fortune and leaving you vulnerable to human error, absence and negligence?
Fear not! There's a simple solution: Remote CCTV Monitoring Systems. Modern Alarm Receiving Centres are designed to keep your staff and assets safe, in a style that suits your needs.
In this article, we'll cover everything you need to know about remote CCTV monitoring solutions, and the benefits it can offer your business in the long-term.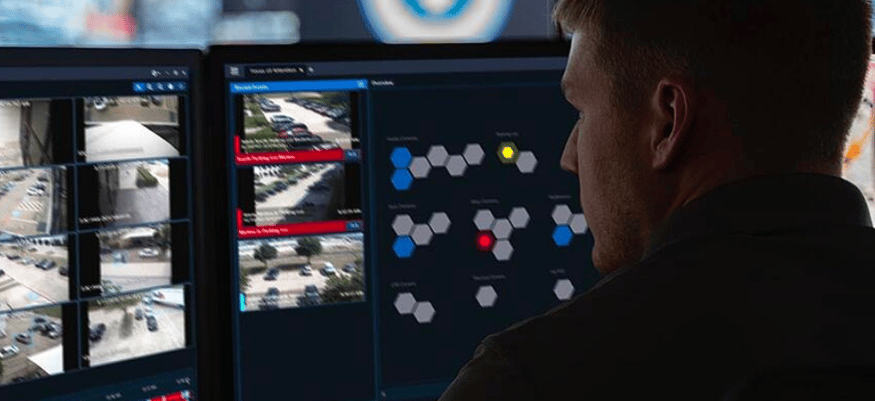 What Is Remote CCTV Monitoring?
Remote CCTV monitoring is the process of having your CCTV cameras and video surveillance actively watched by a professional security company or CCTV Monitoring Station around the clock.
The service connects your CCTV cameras to an off-site monitoring station using wired internet or 4/5G connectivity. This allows a team of security professionals to watch over your building from afar, taking the danger of dealing with break-ins, criminal damage and trespassing out of your hands entirely.
Using motion sensors or video analytics, the on-duty security professional will be instantly alerted to any unusual activity on your site. They'll then be able to review the footage from their control room and judge the type of response needed - if any at all.
With the right equipment, your remote security monitoring team can then audibly challenge the intruders with a speaker system and warn them off before something happens. This gives you eyes on the ground when and where you need it most. It gives you complete peace of mind that if the worst does happen, the monitoring service will be able to respond proactively, giving you a better chance of catching the culprit and preventing damage or theft entirely.
In fact, you've probably come across remote monitoring before without even realising. It's essentially an outsourced version of the CCTV operations we typically see in television and films. Think of the security guard sitting in a dimly lit room, illuminated by the light from the monitors.
Think of it like having a virtual security guard, but without the expensive cost of employing someone to be physically on-site at all times - or specifically when your business is shut. A security guard that never has a break. A security guard that doesn't take time off or call in sick. A security guard that can watch all your cameras for motion without a single lapse of concentration.
The beauty of using a remote monitoring service is that it can be entirely flexible to your needs. You can choose to have your business monitored 24/7 or just ad-hoc when you need it most.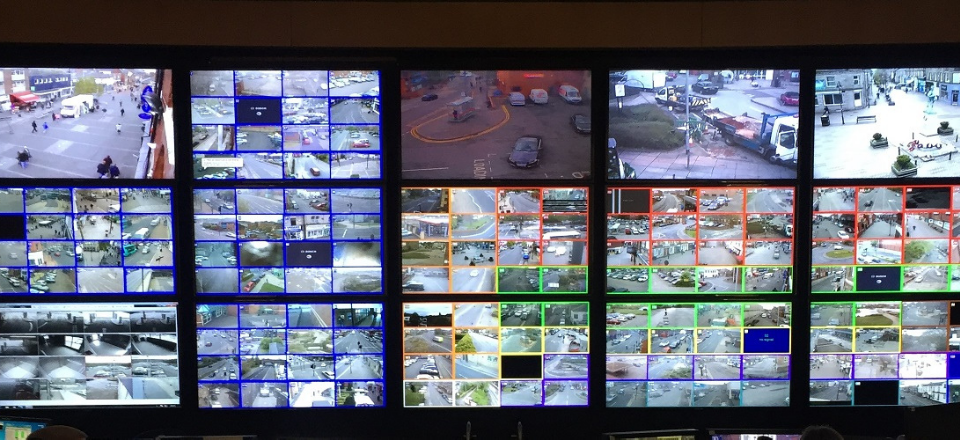 How Does Remote CCTV Monitoring Work?
If an intruder, fire or other unusual activity is detected by your CCTV or security system, an alarm is sent instantly to the remote monitoring station in real-time for them to assess the situation.
Once the alarm is answered, your CCTV footage is directly routed to their screens showing the live feed and the recorded footage of the incident. They can then search across other cameras in the property to provide live context to key holders or the police. With the connected speakers they can audibly challenge the intruders to warn them off before an incident occurs.
We know what you're thinking. If they aren't constantly watching, how can they tell if someone is on the property? Well, remote CCTV monitoring is generally event triggered, using the in-built technology that comes with most IP-Based and Cloud CCTV cameras.
The primary way that triggers are monitored is via the in-built video analytics. Any smart CCTV system worth its salt will include software to automatically identify unusual events and activities. Using state of the art AI and Machine-Based Learning, CCTV cameras can intelligently spot shapes that look like humans or vehicles and track unauthorised movement on your property. If the system flags something up, it'll send an immediate alert to monitoring professionals. We cover Smart CCTV more comprehensively in our complete CCTV guide: Everything You Need to Consider About CCTV Systems.
In fact, a smart CCTV camera can do a whole lot more than just detect human trespassing. It can also raise a red flag for:
Illegally & unusually parked cars
Specific individuals using facial recognition
Group gathering
Unpermitted loitering
Specific DVLA number plates
Objects travelling in the wrong direction
Objects entering a user defined area on the CCTV picture
So what happens next? If suspicious activity is confirmed, the monitoring team will immediately make contact with the emergency services and your listed key holder for your site (be that a keyholding service or someone in your business). Thanks to the monitoring teams' experience and expertise in handling these situations, they'll be able to describe the situation clearly to the police, adding credibility to make sure the response is prioritised.
But of course, not all alerts will need an emergency response. Sometimes it'll just be a case of deactivating false alarms or reminding a person that they're on private property through the speakers installed on site - which is surprisingly effective in a lot of cases.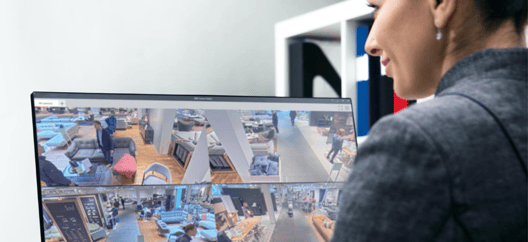 What Are the Benefits of Remote CCTV Monitoring?
There are plenty of benefits that remote CCTV monitoring can have over your typical security solutions, surveillance cameras and even on-premise security guards.
Sure, you might have the greatest burglar alarm system on the planet - but just how much do you trust that? Having your premises externally monitored catches illegal activity quickly and stops it at the route before the damage is done. You might think you have the security in place to keep your business safe around the clock, but until you face the full brunt of trespassing and property damage, you can never be too sure.
At Chris Lewis Group, we talk a lot about being proactive with security; using CCTV to deter and prevent crime before it takes place, rather than after the fact. In the following section, we'll outline four of the key benefits that make remote CCTV monitoring a great choice.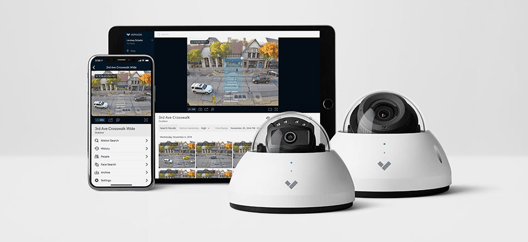 1. Price
If you're a business that needs 24/7 or late night on-premise security, choosing to invest in remote CCTV monitoring is a cost-effective decision.
Security services are expensive, in fact, it's estimated to cost around £100k a year to have a security guard on site around the clock. They're essentially an extra member of staff, meaning you have to consider salary, sick compensation, holiday pay and payroll before you even begin to put in the man-hours needed to find the right person.
A remote CCTV monitoring service, paired with professionally installed and positioned cameras gives you the benefits of having an on-site security guard, at a fraction of the price. In fact, remote monitoring prices can start from as little as £200 per year.
By improving your site security with CCTV cameras, you may even be able to claim reduced insurance premiums as the insurance company will perceive the level of risk on your premises to be lower.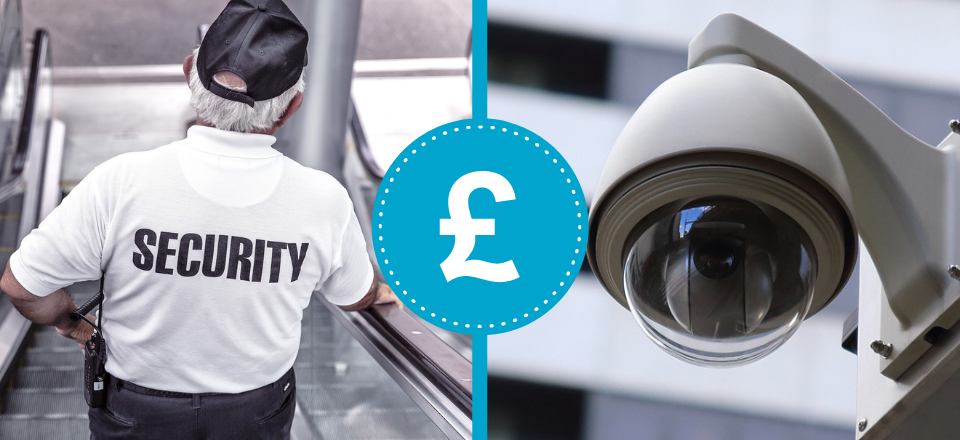 2. Increased Security
An unmonitored security camera installed on a wall might seem like a good move, but if you're only using that in a reactive sense by reviewing footage for evidence, there's no real deterrent for criminality on your premises.
A good remote monitoring team will be highly trained to deal with trespassing and break-in events much faster than the average person. Paired with full control of your security cameras, they'll be able to scan the premises, identify the event and rapidly respond to the situation in a matter of moments.
Plus, remote monitoring teams will have someone on duty around the clock, essentially guaranteeing that an alert will never go under the radar. Not to mention, the fact that the on-duty professional will be able to view the event in real-time means they're likely to get an urgent response from the emergency services.
A CCTV professional can track every move a trespasser makes on your property, even if that's just scoping the building out as a target, gathering crucial evidence to assist the police with a criminal investigation. Or, if that's not necessary, remote video monitoring can work as a deterrent all on its own. Live audio warnings are proven to work and are usually enough to stop would-be intruders from progressing even further.
3. Fewer False Alarms
With any security system, false alarms are inevitable. Whether it's a fox crossing your parking area or Ian from accounts returning late to pick up his forgotten laptop; false alarms are going to happen.
If you've ever had to deal with a false alarm on your own before, you'll understand that they're incredibly stressful. Not only is there a risk of disturbing your neighbours, but there's also the possibility of wasting police time. Both of which are likely to land you in hot water.
Having professionals actively monitor your makes this problem a whole lot easier to deal with. Once an alert is raised, they'll be able to decipher what is a threat and what isn't within seconds, putting your business' protection into rapid action. The monitoring service should also have full control over your system, meaning they can deactivate false alarms without sending out a key holder or technician, saving you both time and money.
Not to mention, you'll also be able to overcome the downtime associated with a false alarm. The monitoring team will be able to instantly disarm and re-arm your CCTV system to keep your business protected around the clock without you having to lift a finger.
4. Extra Peace of Mind
Dealing with a break-in first hand is an unsettling, stressful and chaotic experience. A remote monitoring service takes the danger out of this entirely.
You can rest assured that your property and assets are continually in the safe hands of security professionals - rather than being awoken by an alarm notification on your phone in the dead of night. The responsibility for monitoring and actioning an alert response sits with the professionals, meaning your key holders or your employees will no longer have to put themselves in danger to handle the issue.
As we know, burglaries and trespassing require rapid action. It's not uncommon for victims to find themselves caught in a blind panic. With remote monitoring the initial stress, hassle and anxiety is taken completely out of your hands. Sure, you'll still receive an alert from the monitoring station if the worst does happen, but you can rest assured that the intense decision-making process will be left to an experienced pro - making it far more likely that activity is prevented and the culprit apprehended.
Plus, police and emergency services are more likely to respond to a call from a dedicated monitoring team, and prioritise their alert as a verified, active threat.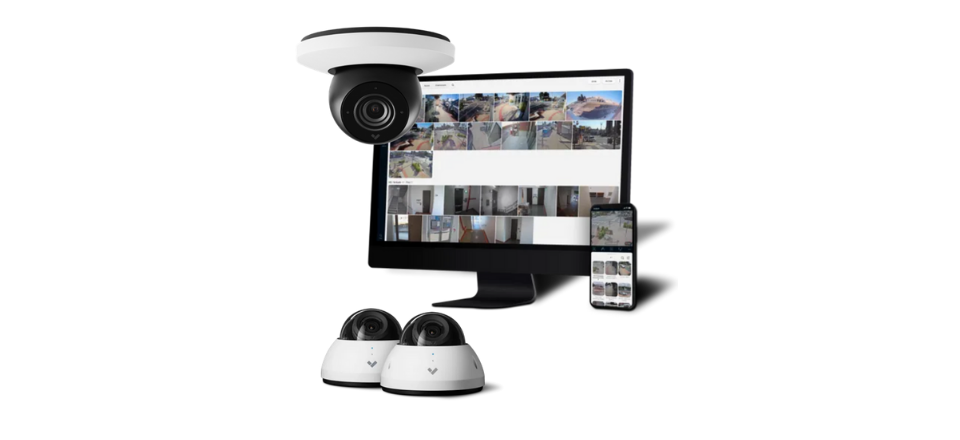 Final Thoughts
There are many reasons to invest in a monitored CCTV service. For one, it's evergreen - CCTV systems are constantly evolving and getting better just like any other technology, but having a dedicated response team will always be relevant in keeping your property safe.
The next step is choosing the right CCTV monitoring partner. The provider you choose will also have access to your business on multiple fronts, so make sure to look out for the latest accreditations and qualifications, these go a long way in proving the provider can be trusted.
It's always best practice to ask careful questions and run background checks prior to giving the green-light. At Chris Lewis Group, we've seen the emotional effects of burglary first-hand. We understand the importance and value remote CCTV monitoring can add to your protection.
Our monitoring team is fully experienced in emergency response protocol and surveillance monitoring. We know how to keep your business safe so you don't have to. No matter whether you're inside or on-the-go, our rapid response team ensures your business is always in safe hands.
Keep one eye on your business, get in touch with our experts today:
Submit the form below and we will get back to you very shortly.

I run our sales, technical design and marketing initiatives for the business. I work closely with manufacturers and trade associations to keep abreast with the latest technology and regulations making sure our clients are getting the very best and latest systems available.
Are you looking for a new CCTV system and want to know if Cloud is right for you? After relying on NVR storage for the best part of 50 years, homeowners and businesses are moving their security.
Is your business doing enough to protect its assets? While magnetic stripe cards and low-frequency fobs were once considered a huge step forward from locks and keys, this tech has quickly become.
With millions of guests using hotels each year, these sites are hot-spots for theft, violence and criminal damage. In fact, figures from eight of the largest UK police forces showed 4,589 allegations.