More businesses in the UK are now leasing their fire, security, and AV systems in the same way that they might lease vehicles, equipment, and machinery needed in their day-to-day operations.
Leasing has become increasingly popular as it offers a range of financial benefits that are ideal for helping smaller and startup companies grow. As the old saying goes, "If it appreciates, buy it! If it depreciates, lease it!". This now applies to systems such as fire alarms and CCTV. In fact, 50% of all CCTV sold is on a lease/rental basis.
Jump To
AV, fire, and security solutions are essential for any business, whether you're an established company or a new startup. Their ultimate purpose is to make your business premises as productive and safe as possible through the installation of smartly integrated technology.
Installing, maintaining, and upgrading fire and security systems can often be a costly, time consuming process. However, this is a vital step in ensuring that your staff, property, and any valuable assets are all kept safe from fire and security breaches.
Each system has its own important function within the operation of your business.
Security Systems
When it comes to security, even smaller businesses will have expensive hardware, inventory, and IT systems that are at risk of being stolen or damaged. In the event that this happens, it can impact profitability and the long term survival of your business. Therefore, having CCTV surveillance, alarms, access control, and a security management system quickly become essential.
Fire Safety Systems
Similarly, offices, warehouses, and factories also require fire safety systems. These include fire detectors, alarms, suppression systems, and extinguishers, working together to monitor and control fire while limiting damage and risk to life. Your setup will depend on the layout of a building/site and industry you work in, protecting you against the devastating costs and disruption fires can incur.
It's important to highlight that commercial premises also need to comply with fire safety regulations, as failures to do so can incur heavy fines or even imprisonment.
AV Systems
Something else your business may be in need of is a robust suite of AV systems. If your site has offices, meeting rooms, or multi-purpose spaces you will need to invest in smart solutions such as projector systems, room booking systems, video conferencing equipment, and multi-room audio/video.
These are common in the modern workplace, allowing staff to remain connected and productive, benefitting from technological integration.
Whether it's managing your fire safety and security, or creating a suitable workspace environment for employees, the combined costs can quickly rack up.
As businesses continue to rethink how they implement and upgrade these systems, let's review the benefits of leasing and why it might be a better option for you.
Should I Lease My AV, Fire, and Security Systems?
The main benefits of leasing are mainly the flexibility it offers as well as the potential for saving money.
At its most basic: when looking to install fire, security, and AV systems, you have two options. You can have these systems designed and installed, making a single payment to implement them. Or, you can pay monthly on a lease contract
Paying for these systems upfront can be too costly and as a result, some businesses may decide to install older, less effective systems simply to stay within their budget. Naturally, this comes with risks and could mean your business isn't running at full productivity.
Leasing has become more popular as it allows companies to better plan their spending, helping with capital and cash flow. With predictable regular costs, this helps with budgeting, making this option particularly attractive to smaller companies and startups. Rather than having to produce a complicated business case for a Capital Expenditure, these systems can fall into your operational budget as you are not purchasing an asset and do not have the large capital outlay.
Another major advantage is having access to the latest technology as it arrives without having to pay the full price. It's somewhat similar to upgrading a car on PCP finance or getting the newest smartphone on your mobile network contract. You can upgrade or add to your leased systems at any time by simply increasing your monthly payments.
This will allow you to take advantage of the improved performance and features of high specification fire, security, and AV systems, even if you wouldn't be able to afford paying for these right now. Sometimes, having better systems can be cost efficient, so leasing them can help you save money at both ends.
Leasing is a favourable solution for companies that are required to move between temporary premises. The process of removing, replacing, and installing, can be hugely inconvenient and costly. Leasing could remove this headache, with reinstallation being an option in some lease agreements.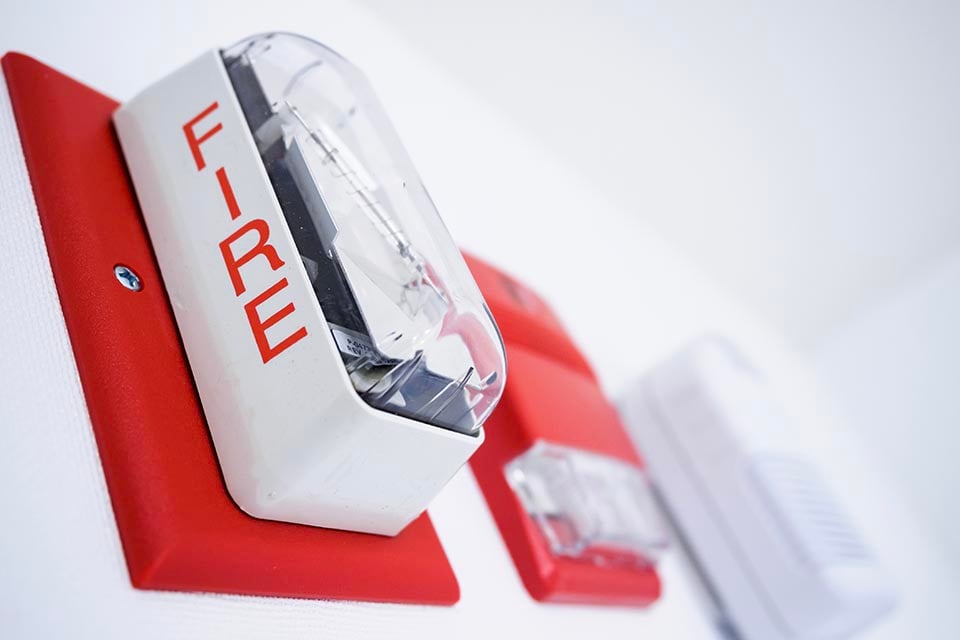 Stay Upgraded
One key benefit of leasing these systems we've already highlighted is how it removes the hassle and costs associated with replacing and upgrading systems.
As with consumer technology, there are always going to be new and refined features offered for fire safety, security, and audiovisual installations. Here are just a few examples of recent technological changes over the past several years impacting these systems:
The switch from high definition (HD) security cameras to 4K as the new standard, coupled with

cloud CCTV storage

.
Cloud-based fire alarm systems such as

Nimbus

, allowing seamless management, testing, and reporting.
Enhanced CCTV intelligence using

Avigilon

systems, allowing for improved operational benefits of CCTV. Increases the speed of searching for an incident and reduces the need for security staff through proactive monitoring.
Hi-tech workspaces fitted with

smart video conferencing

, ideal for teams currently operating on a mixed office/work from home basis. Impress your clients and suppliers with a seamless conferencing experience and in meeting collaboration.
As technology becomes more robust, it offers better ways of doing things and managing your business. There's a convenience factor as well as potential money saving opportunities.
However, staying up to date and making sure you implement the latest technology can be costly, especially when you consider the time and money spent replacing legacy systems and their components. By leasing a system, upgrading becomes more flexible and affordable.
Maintenance can be included in the leasing, depending on your lease agreement, removing another cost and process from managing your systems.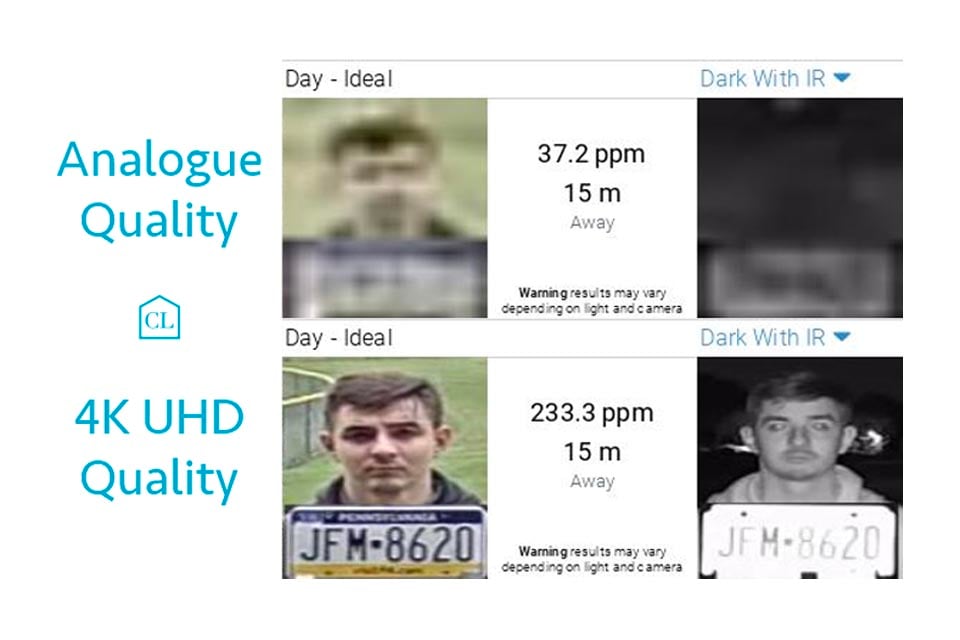 Is Leasing Right for Your Business?
To recap, here are the benefits offered by leasing systems:
Instead of paying in one lump sum, spread the cost across monthly payments.
Easily upgrade to the latest systems, taking advantage of the latest features.
Do this without the cost or headache of removing and replacing systems.
Installation and maintenance can be included in the lease agreement.
When looking to lease a fire, security, or AV system, there are some key considerations you need to take into account.
Make sure the company you lease from can give you access to the systems you require. Chris Lewis Group works with the world's leading brands in fire safety, security systems, and AV technology. We can offer a wider range of solutions from CCTV security cameras with cloud-based storage, to gas fire suppression systems, and video conferencing.
Our experts will be able to talk you through the best solutions based on your budget and requirements. We will work with you to design a system that suits your exact needs, installed by our fire, safety, and AV specialists.
In conclusion, leasing can help you create the ideal company site without the associated financial burden. This can help your business hit the ground running while allowing you to grow in the long term, all while reaping the benefits of the latest technology.
---
Speak with our experts about leasing your AV, Fire, and Security Systems
Submit the form below and we will get back to you shortly.

I run our sales, technical design and marketing initiatives for the business. I work closely with manufacturers and trade associations to keep abreast with the latest technology and regulations making sure our clients are getting the very best and latest systems available.
Are you looking for a new CCTV system and want to know if Cloud is right for you? After relying on NVR storage for the best part of 50 years, homeowners and businesses are moving their security.
When considering which CCTV cameras and systems to install, security is paramount.
The cloud-based security market was worth over $46 Billion in 2022, and that value is expected to more than triple in the next decade. The shift to cloud rather than on-site data storage has.