Fire Readiness:
An Introduction
Ensuring your business is fire-ready can be quite a daunting task. There are a huge number of factors to consider, and it's easy to forget crucial points that can have a big impact on both your business' ability to survive a fire, and the odds of one occurring in the first place.
That's why we've created this guide, to act as the perfect starting point for all your fire readiness concerns. We've structured it as a series of questions to ask yourself, in order to determine if your workplace is truly ready, in the terrible event that a fire does break out.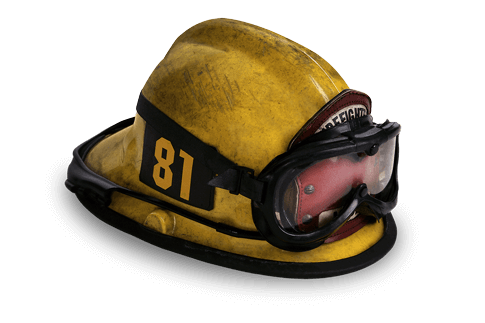 The Ultimate Fire Readiness Guide
According to HSE World, a near miss is a leading indicator of a future serious incident. A near miss is, after all, simply a serious incident that was only narrowly avoided due to circumstance or quick thinking. It's a demonstration that all the pieces are in place for a major accident to occur, if the circumstances are right.
If no substantial changes are made following a near miss or minor fire, all the pieces are in place for the same thing to happen again. A near miss is a sign that changes need to be made, and those that ignore it should not be surprised if a serious incident occurs in the near future.
A near miss can also be a learning experience. If you overlooked the hazards that almost caused catastrophe, you can now look at your next risk assessment with fresh eyes.
Even without a near miss, it's recommended that you review your fire risk assessment every year, with the aid of a professional, and to entirely redo them every four years, or three years for properties over 3 stories tall.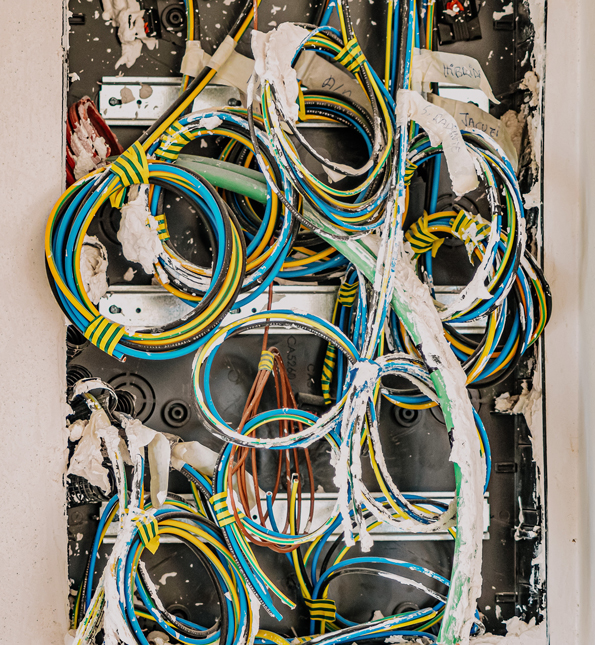 (Ask Yourself) Common Hazards
Smoke detectors require smoke particles to be detected in order to activate. These may only be released in large enough quantities once the fire has already ignited fully, and in a large room, it can take time for the smoke particles to reach the detector. This delay can reduce the available time for evacuation or intervention.
Conventional smoke detectors are more prone to false alarms, as they can be triggered by particles such as cooking smoke, dust, steam, or aerosols. This is a big problem for workshops or kitchens, where there will be various airborne particles present. False alarms can disrupt workplace operations, cause panic, and lead to people ignoring a genuine emergency if they occur frequently.
Over time, smoke detectors can become choked up with dust or other particles. This reduces the flow of air into the sensor, decreasing the detector's sensitivity or potentially rendering it non-functional. The result can be delayed alarms that leave less time to intervene or evacuate, or worse, no alarm at all.
(Ask Yourself) Minimising the Impact
Our recommended detection system would be a Very Early Smoke Detection Apparatus (VESDA). VESDA has many advantages over more conventional smoke detectors, including:
Earlier Detection - VESDA systems are highly sensitive and can detect smoke particles at very low concentrations, even before they are visible to the human eye! Detecting smoke (or even the compounds released before a fire ignites fully) early gives more time for intervention and response, minimising potential damage, injuries, and disruption of business.


Greater Sensitivity and Wider Coverage - VESDA systems utilise advanced air sampling technology to continuously draw air samples from various locations. This allows for broader coverage, particularly in larger or more complex spaces. The system can monitor multiple sampling points at once, increasing the chances of detecting smoke at its earliest stages and identifying the exact location of the potential fire.



Adjustable Sensitivity - VESDA systems offer adjustable sensitivity settings, and can be customised to suit their specific environment. This flexibility means the system can adapt to different workplace conditions, such as areas with high levels of dust, humidity, or airflow, minimising false alarms.
Being able to evacuate your building quickly and safely is crucial for preserving life.
If your evacuation times are poor, you are placing your staff at risk and also (from a purely practical standpoint) limiting your building's maximum occupancy.
A building's maximum occupancy is limited by how many people can be evacuated in a safe period of time. For instance, even if you have an enormous building, if there is only a single exit, your maximum occupancy will be capped at 60 people.
As a rule, your maximum occupancy (provided you have enough emergency exits) is the floorspace in m2 of your occupied rooms divided by:
1 for a dining area
2 for a shop
5 for a display, production or workshop area
6 for an office
7 for a shop that sells bulky goods.


For more information, including the impact of your exit sizes and routes, and your evacuation times on your maximum occupancy, click here.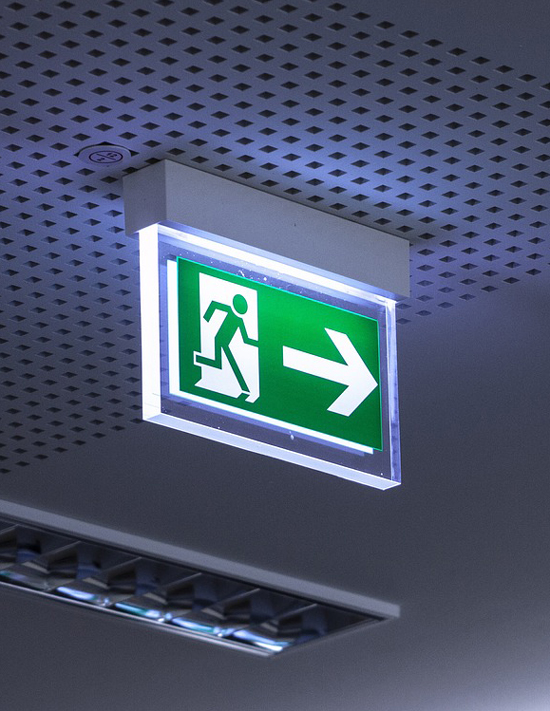 (Ask Yourself) Minimising the Impact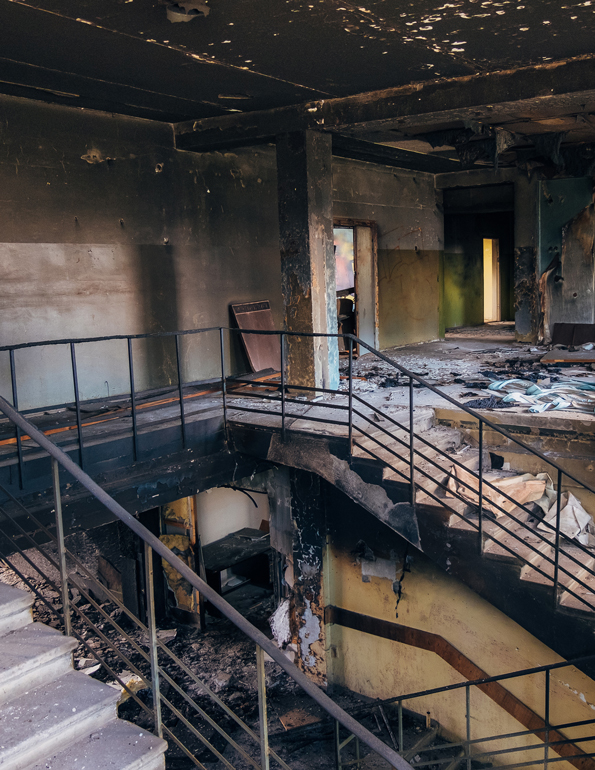 Up to 80% of businesses in the UK fail within 18 months of a fire.
Much of the time, these failures are not due to the direct damage caused by the fire, which will be covered by insurance. Instead, they're due to a business being unable to operate and generate income in the immediate aftermath of a fire.
A company that doesn't restart operations within a month of a fire has a 80% chance of failure.
Improving your recovery times can be the difference between a major fire being a serious inconvenience, or a lethal blow to your business.
Some steps you can take as a business to improve your recovery times include:
(Ask Yourself) Business Survival
If servers or other items your business relies on to operate were destroyed could you still operate? Do you have items insured and data backed up in the cloud?
While your insurance will likely cover the monetary cost of the items lost in a business fire, what won't be compensated is the loss of income, or potential contracts voided due to your inability to fulfil them.
For instance, if your servers were destroyed in a fire, while you may (eventually) receive a payout, all the data stored on them will be lost if it isn't backed up in the cloud or at a separate location. This can be absolutely crippling for your business.
The same could be said of important manufacturing equipment, or valuable stock. While there may be a payout to cover their loss, the pause in business may create a gap in your revenue stream.
By storing important stock like this in a fire-resistant room, you ensure that your business can continue operating, even while your premises are unusable.
How quickly could you get 80% of your business back up and running after a fire?
Ensuring your business can continue running, even at a reduced capacity, is crucial, as it means the pause in your revenue stream will be as small as possible. This is important as, even while you aren't making money, your business will still be incurring costs. Pay, rent, utility bills and materials costs will still be coming out of your company's accounts, and with no revenue stream, you could very quickly find yourself in the red. This is not to mention the cost of replacing the items destroyed in the fire.
On top of this, the longer you are out of action, more customers will go to other businesses to have their needs met. Your market share will shrink, and your income may be insufficient to keep up with your costs once you are operating again.
Finally, by ensuring your revenue stream is restarted sooner, you can speed your recovery. By diverting profits to the rebuilding/restoration of your workplace, including getting that remaining 20% of your business back on its feet, you can bring your income back to full strength faster and limit the long-term impact of the fire on your business.
The duty of ensuring appropriate fire safety measures are in place falls on the "Responsible Person".
By default, this person will be the employer, unless someone else is appointed specifically. The duties of the Responsible Person are defined under the Regulatory Reform (Fire Safety) Order 2005, which applies to England and Wales. Similar legislation exists in Scotland and Northern Ireland. According to the Order, the Responsible Person is in charge of implementing fire safety measures and ensuring compliance within the premises. This includes taking actions to prevent fires, protect occupant safety, and minimise the risks associated with fire.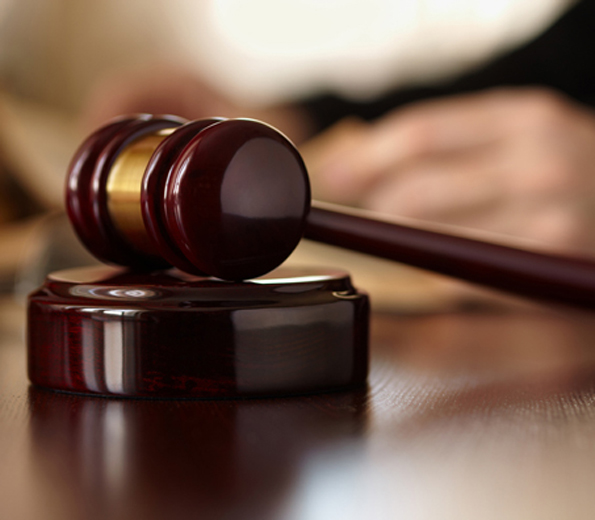 Some Notable Duties Involved Are: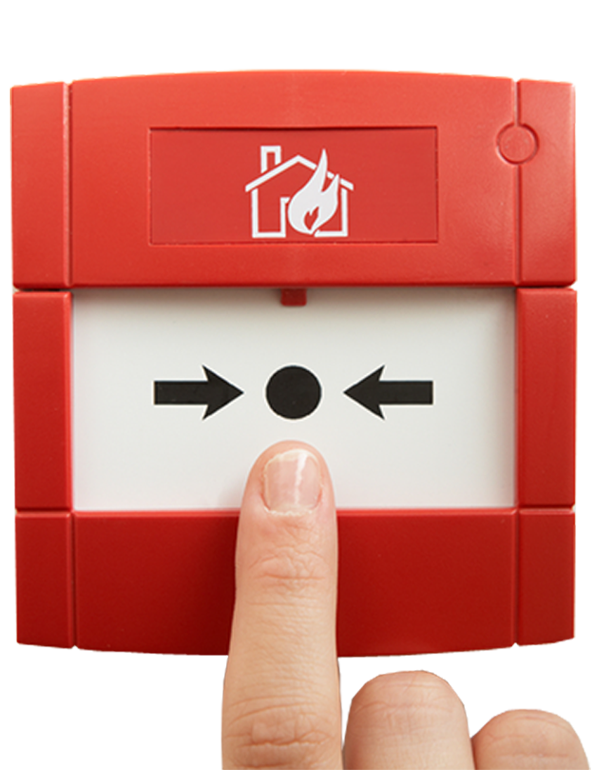 In the event of a fire, failure to fulfil any of these duties can lead to legal consequences, including enforcement action, fines, or even imprisonment.
This can even apply outside of office hours. Over 57% of fires that aren't accidental dwelling fires occur between 6pm and 8am - outside of office hours, when most workplaces will be empty.

It only takes 30 seconds for a fire to spread exponentially. If there is no one around to dial 999, a fire can quickly engulf your business, and even destroy those of your neighbours.

Many sites will have their fire alarm system set up to automatically contact the fire brigade if an alert is triggered. However, with older systems, this can cause problems. False alarms from automatic systems are responsible for 46% of fire brigade callouts, and smoke detector-based systems are far more prone to sounding an alert with no fire to respond to.

Many fire services now charge for their time responding to these false alarms. In 2014, London Fire and Emergency Planning Authority started charging for every false alarm beyond the 10th in a year, and other services have instituted this as well.
Two alternatives here would be a more up-to-date detector system, like VESDA, or third party fire alarm monitoring.
With its ability to be adjusted to ignore non-smoke particles (such as water vapour, dust, cooking smoke and humidity), a VESDA minimises the risk of false alarms.
More than that, because a VESDA can detect smoke at far lower concentrations, it can send out an alert far earlier, so when the fire brigade arrive, less damage will have been done.
With a monitored fire alarm system, your alert will be sent to an Alarm Receiving Centre (ARC), who can investigate remotely to ascertain whether it is a genuine emergency or not. This removes the risk of wasting the emergency services' time, and the ARC can deactivate false alarms remotely before arranging for a technician to attend the next day to service your alarm system.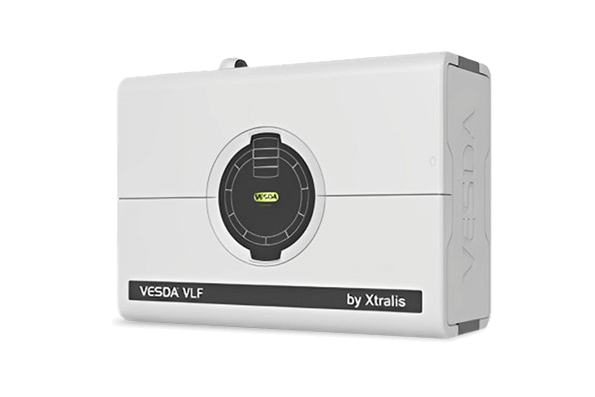 There are a huge number of factors to consider when ensuring your business is fire-ready. Hopefully, this guide will have, in some way, helped to inform you about the potential risks involved in neglecting areas of fire safety, as well as making you aware of ways you can make your business more protected against the causes and consequences of workplace fires.
At Chris Lewis, we have been at the forefront of fire and security installations for over 30 years. We have installed state of the art fire detection and suppression systems in businesses across the country, as well as homes, schools and listed buildings. If you would like to discuss installing any of the systems we have discussed in this article, simply fill in the form below and we will be in touch.