It's never worth cutting corners when it comes to protecting your business against fire.
Each year there are around 22,000 fires in workplaces across the UK. Many of these could be entirely avoided with proper respect and care for fire safety.
A fire can be catastrophic for businesses, threatening the health and safety of your staff, the members of the public, your expensive technical equipment and your business' reputation. In fact, 80% of businesses fail within 18 months of a serious incident.
Jump To
The bottom line is, if you're looking to ensure the complete protection of your staff, assets and building, you need to be proactive with fire safety. Sure, having fire insurance is one thing, but it won't replace staff, bring back lost customers or repair damaged business reputation.
Feeling overwhelmed? Don't be. In this blog we'll cover the considerations you need to prevent fire and make your business fire safe at all times.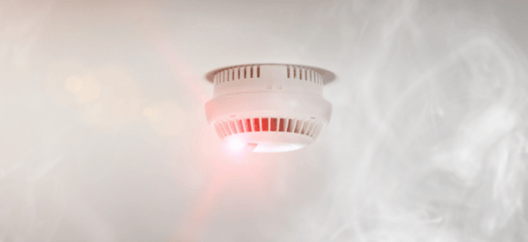 What Are the Main Causes of Fires in the Workplace?
Workplace fires might not be something we see everyday, but you'd be ignorant to think that they don't happen. One of the biggest mistakes business owners make is just not giving fire safety precautions the respect they deserve.
Sure, it's easy to brush off fire safety regulations with a "It'll never happen to me" mindset, but if you've ever seen a building up in flames, you'll understand just how costly the effects of a fire can be.
There are a million and one things that can start a fire on your premises. Below, we've listed some of the most frequent causes of workplace fires in the UK.
Faulty Electrics
Electrical faults top the list for the most common causes of fire in the UK. They're responsible for around 12,000 UK fires each year. Loose wires, overloaded plugs, faulty connections. One of the reasons that it's so common is that it can happen anywhere, at any time - without any warning.
Smoking
Smoking is banned indoors or within 25 feet of most buildings for a good reason. And it's not just the risk of lung-related health conditions. Nearly 36% of commercial and non-commercial fires are caused by smokers' materials being carelessly discarded.
Poor Storage and Disposal of Flammable Materials
Poor flammable material storage is the number one cause of commercial fires in workshops, warehouses and servicing centres. Flammable liquids like ethanol and acetone are incredibly flammable. In a lot of cases, all it takes is a spark from a circular saw or drill to ignite these chemicals. And putting out the resulting flames of a chemical fire is an extremely tough task.
Arson
A surprising addition to the list, but the bottom line is: arson happens. In fact, it's directly responsible for 45% of all serious fires in the UK according to the Home Office. We recommend you set up a proactive smart security system to prevent arson on your property.
Heating & Cooking Systems
Any facility that has cooking equipment is at risk of fire. Ironically, the fat and oils we cook with are incredibly combustible. Any food that has splattered or dripped down into a microwave, toaster oven or George Foreman can continue to burn, potentially igniting a spark inside the appliance. Remember: in every kitchen there's flammable oils, high temperatures and gas. If not properly cleaned and maintained, this trio can be a recipe for disaster.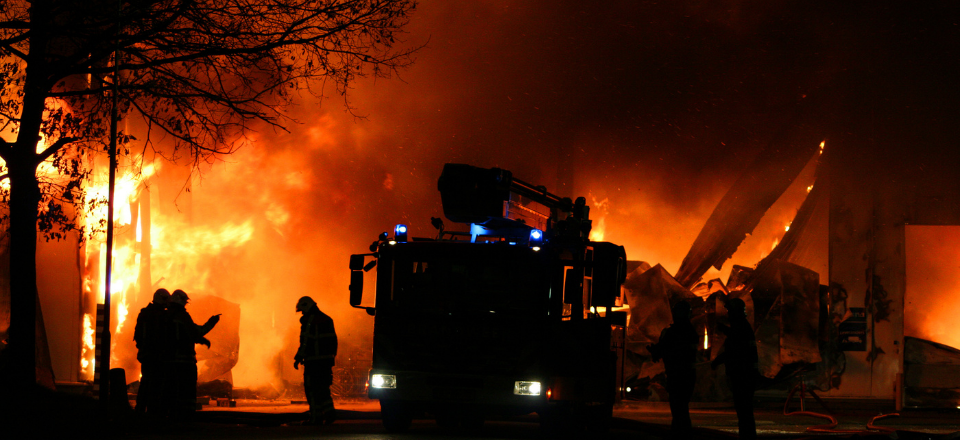 What Are My Responsibilities as a Business Owner?
Almost all premises where people work in England and Wales are covered by The Regulatory Reform (Fire Safety) Order 2005. This outlines the minimum reasonable steps needed to reduce the risk of fire in the workplace, and sets guidelines for planning in the situation of an emergency.
Under The Regulatory Reform (2005), businesses need to:
Carry out a fire risk assessment (or use an external agency) and regularly review
Inform staff of any risks identified
Put in place fire safety measures to reduce the risk.
Keep fire safety measures and fire fighting equipment (such as fire blankets and fire extinguishers) up to date and maintained
Store inflammable & explosive material securely.
Review and record emergency procedure planning
Form an Emergency Evacuation Plan.
Provide staff with information and fire safety training
In the following section, we'll dive deeper into the procedures you should follow to ensure your fire safety measures are up to date and RRO 2005 approved.
Keep on Top of Workplace Fire Safety Regulations
You can't properly safeguard against fire if you aren't fully aware of the hazards inside your workplace. Before you begin to scale your business with the latest fire detection systems, you'll need to carry out a thorough risk assessment of your premises, understanding the risks that your building can pose.
In fact, for businesses with more than five employees, an annual fire safety risk assessment is a legal requirement under The Regulatory Reform Act (Fire Safety) 2005.
So who carries out the risk assessment? It's a legal requirement to make sure a 'suitably competent' person completes your business' Fire Risk Assessment. It's your duty as the building owner to choose the responsible person with responsibility for fire safety. Your risk assessor will have the responsibility to:
Identify Potential Fire Risks
Identify Any Individuals at Risk
Assess the Effectiveness of Detection and Suppression Systems
Assess the Existing Crisis Protocol including Escape Routes and Fire Drills
Create and Implement a Fire Safety Action Plan
Keep the Risk Assessment Regularly Updated
Many businesses choose to have this burden taken out of their hands entirely. They'll instead have a specialist fire risk assessor carry out their assessment, getting first-class insight and guidance from a specialist advisor.
So why is all of this important? For one, there's the safety risk. These regulations are in place for a reason. There's also severe financial and legal consequences for businesses that do not follow these regulations, such as fines, prosecution, and in extreme instances even jail time.
In 2010 for example, a Southampton-based Co-Op was fined £210,000 for failing to maintain full fire safety compliance or to have any clear emergency exit procedure in place.
Assign Fire Wardens & Train Staff
All businesses require at least one designated fire warden in their workplace. It's the fire warden's duty to prepare the workplace for a fire emergency by maintaining a proper exit strategy, ensuring all members of the team are briefed and testing the detection systems in line with the emergency plan. They make sure the workplace is prepared should an emergency - or fire - take place.
It's their responsibility to:
Assist the Manager in carrying out and improving the emergency plan
Assist in preventing emergencies by actively monitoring the fire safety measures (alarms, fire exits etc)
Be familiar with all emergency escape routes in their designated area.
Raise staff awareness about the fire hazards in the workplace and what to do in an emergency
Assist the manager in carrying out simulated Fire Evacuation Drills.
Carry out emergency roll call and ensuring every single person in the workplace is accounted for
Direct people in an emergency, including people who require different protocol, such as wheelchair users.
But appointing a fire warden is only one side to the coin; there's little point in having emergency procedures if your staff aren't fully briefed. They need to know what to do in the event of a fire - from triggering an alarm to safely evacuating the premises.
With the right briefing, instruction and training, your staff will instantly understand how to react to a fire in the building, and can safely escort themselves and other people out of the area before it becomes hazardly.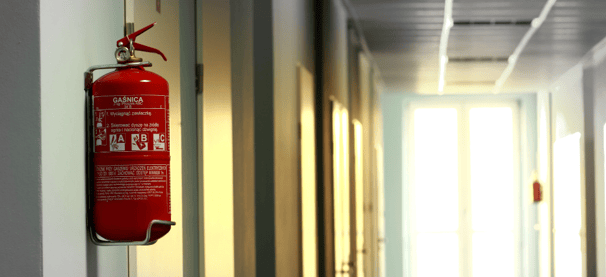 Regular Workplace Fire Alarm Tests
Your fire alarm system is your greatest asset in the event of a fire - but there's little point in having one if you're not regularly making sure that it works. Alongside an annual risk assessment, all businesses are required to test their fire alarm on a weekly basis by UK law.
All tests must be recorded in a fire alarm log book, including the location of the test call-points and any issue with the test. In an instance where there is a fault, the provider of your alarm must be contacted immediately to resolve the problem.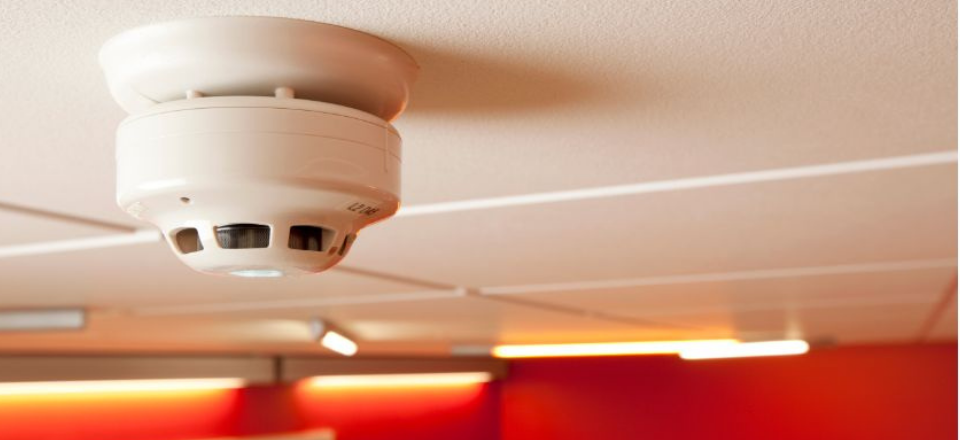 Regular Fire Alarm Maintenance
If you're already testing your alarm as part of your fire safety procedures - great! But, just installing a working fire alarm isn't enough to guarantee your safety. Under the British Standard 5839, Clause 44, fire alarms must be regularly serviced to identify faults and issues that could stop them working when you need them most.
In a standard office block, it's easy for alarms and detectors to become clogged with dust particles and other debris. The risk here is that the detectors can't pick up traces of smoke and heat in the same way, risking activation and shrinking the time your staff have to react.
For this reason, having regular alarm servicing from a dedicated professional maintenance service is generally your best bet. A professional will be able to check all of your call-points and assess how effective they are. They'll also be able to ensure that the connection to your Alarm Receiving Centre (ARC), or local fire and rescue authorities, is strong enough to make a difference.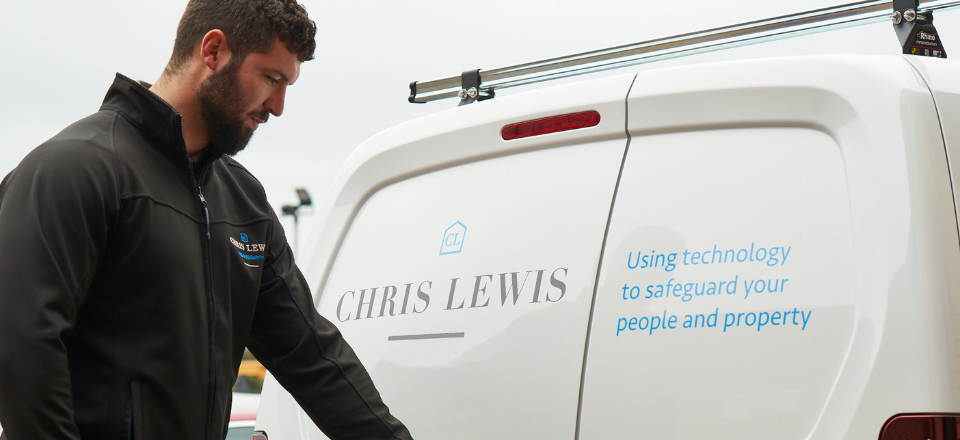 Keep Your Fire Safety Systems Updated
There's really no excuse for having outdated fire safety systems in your workplace. Cutting corners with alarms, detectors, and suppression systems is quite literally putting the lives of your employees and customers in fate's hands.
No fire alarm system is totally future-proof. As we mentioned earlier, fire detection systems are prone to having a build-up of dust and particles blocking their sensors over long periods of time. This can play havoc with their sensitivity, resulting in increased detection times or on the flip side, a higher number of false alarms.
Once an alarm system is over 10 years old, it'll need more frequent maintenance and repairs to stop this. Sure, the repairs will keep it alive for a little longer, but there's no doubt that your system will be less reliable. Not to mention, running regular repairs to keep old tech running can be extremely expensive, so often it's just worth upgrading and paying one single fee upfront.
It's also worth remembering that with age comes newer, more advanced technology. As experts in the field, we can tell you that fire and security technology moves incredibly fast. In the timeframe between buying your system and looking to upgrade, a whole range of new, innovative and versatile detection systems will be released. This means that once those ten years are up, your existing system is likely to be far less reliable than a more modern alternative anyway.
Consider Early Smoke Detection Systems
Some buildings are naturally at a higher risk of fire than others. Think: warehouses, science testing facilities, petrol stations, computer rooms - these all face specific hazards that other buildings don't.
If your business falls into this category, it's definitely worth considering installing a Very Early Smoke Detection Apparatus (VESDA) system to raise an alert before a fire fully develops.
A VESDA system quite literally does what it says on the tin. Using a process known as 'Air Sampling', these systems continually analyse the airflow inside your premises, intelligently detecting changes that may indicate a potential fire - before it ignites.
So how does it work? There's two main stages to any VESDA technology. The first filter stage removes any dust and dirt from the air before entering a laser detection chamber which analyses the chemical composition of the air.
Inside the chamber, the air sample is instantly identified by a highly sensitive receiver system and the results are shown on the display panel. Based on the outcome, the VESDA detector will be able to communicate with your fire alarm and software management systems to signal an alert if there's any sign of immediate risk.
VESDA systems also make a great choice for commercial properties with a large amount of staff or occupants, like hospitals and hotels where it takes longer to safely evacuate everyone inside. Believe us when we say that extra-time can make a HUGE difference to your entire fire safety strategy.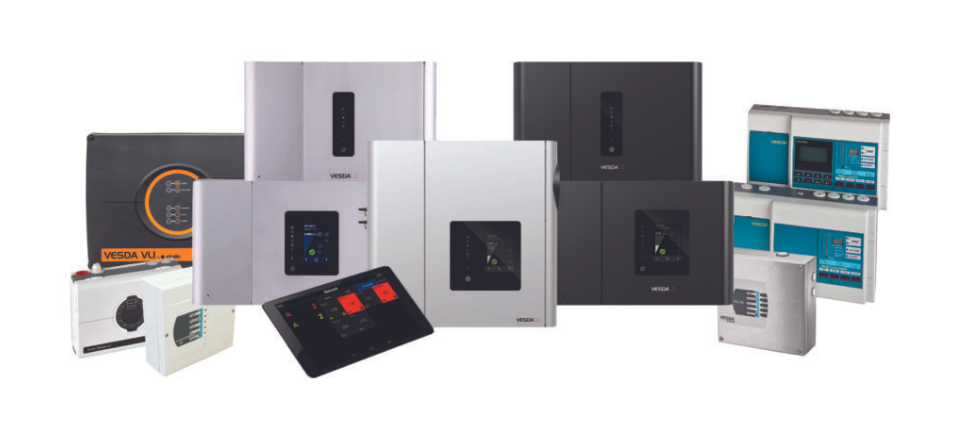 Final Thoughts
Fires happen. That's the bottom line. If you aren't prepared for the worst, you'll never be able to react in a way that protects your staff, customers, and assets.
Feel like you need to up your game? We can help. At Chris Lewis Group, we've been the South East's number one fire and security service for over 30 years. And for good reason.
Our expert team specialise in the design, installation and maintenance of powerful fire safety and suppression systems. We give our customers that extra edge to respond safely and proactively against fire.
So whether you're thinking about installing a new system or just upgrading, think Chris Lewis Group. We've got you covered.
Get in touch with our design experts today:
Submit the below form and we will get back to you very shortly

I run our sales, technical design and marketing initiatives for the business. I work closely with manufacturers and trade associations to keep abreast with the latest technology and regulations making sure our clients are getting the very best and latest systems available.
Fire extinguishers are a crucial piece of fire safety equipment. They can be the difference between a small fire that is nipped in the bud, and one that quickly spreads out of control, causing huge.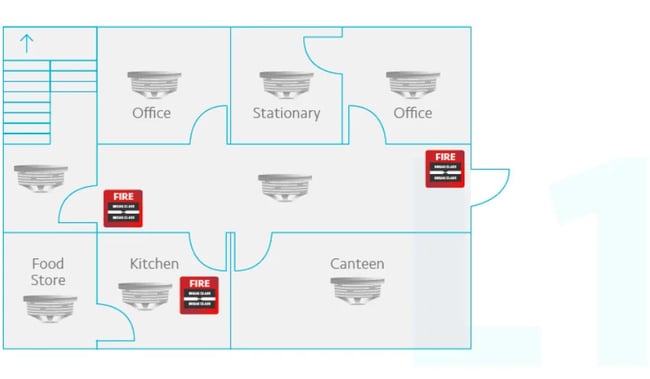 There's lots to consider when looking to install or upgrade a fire alarm system. In order to make things a little easier, and to simplify the information that's out there, in this blog we talk about.
Despite routine fire drills and regular testing, school fires still happen - and they can be fatal. Last year alone, uncontrolled building fires caused approximately 272 fatalities in the UK, many of.