Upgrading your fire alarm system can be complicated and expensive, especially while carried out in a live building. With newer technology constantly entering the market, it can be hard to keep up to date with the latest measures, systems and regulations to keep your business safe.
Outdated fire alarm systems can be seriously harmful for two reasons: either failing to detect the presence of a fire, or causing false alarms which risk the time of fire and rescue services.
But how do you know when your system is due for an upgrade? In this blog we'll explore in depth everything you need to know about fire alarm upgrades, and the risks of overlooking
Jump To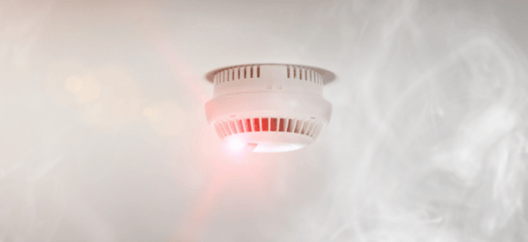 What Are the Risks of an Outdated Fire Alarm System?
The most significant risk that comes with an outdated fire alarm system is that it will not work effectively when you need it most. The end-goal of a fire detection system is to alert occupants to the beginnings or presence of a fire, allowing them to react in time before the risk becomes life threatening.
Poor management and maintenance of fire systems will open up your business to serious risk. In fact, 80% of businesses fail within 18 months of a serious fire incident. In addition to the potential loss of expensive assets, as a business owner you could be liable for a fire in the workplace. If records show that the correct fire safety measures were not carried out before the incident took place, you can face hefty fines and possible jail time.
An outdated fire alarm can also become a day-to-day nuisance. False alarms account for the largest portion of incidents recorded by the Fire and Rescue services each year. These false alarms become increasingly more common with age, causing disruption to business operations and taking precious time away from rescue services.
If your discontinued old panel were to go faulty, you could find yourself rushed into a decision to replace your entire system as you can't purchase the various components anymore. This will end up costing you more and potentially mean short-term closure to your business until the alarm is fixed.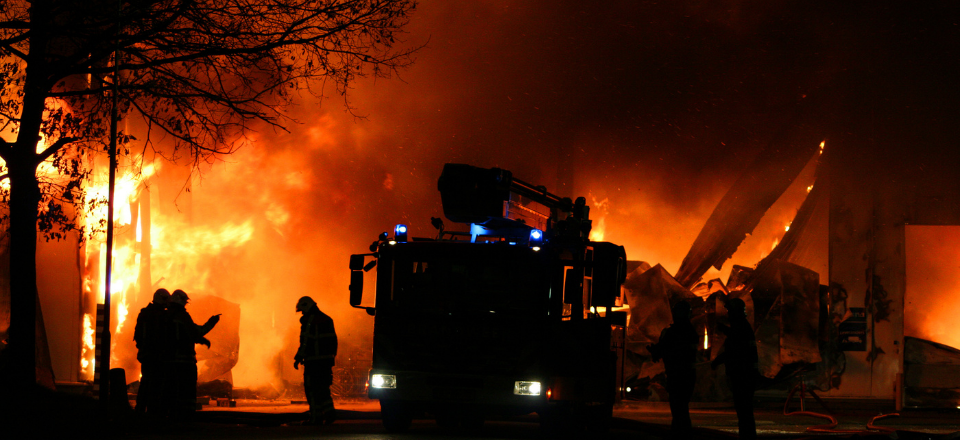 Should I Upgrade or Replace My Fire Alarm System?
The National Fire Protection Association (NFPA) recommends that fire alarms be replaced after 10 years or in line with the manufacturers recommendations which is also generally 10 years.
After 10 years of use, a detector will have dropped below 70% of its initial light output, which causes it to stop operating within its designed specification. Additional electric components will also begin to change overtime, affecting the sensitivity of the sensor. Increased sensitivity will lead to a higher number of false alarms, whereas a decrease in sensitivity can significantly lower the reaction time in detecting a fire, putting people inside the building at serious risk.
When it comes to upgrading vs. replacing fire alarms, it's becoming increasingly common that systems which are more than 10 years old are no longer manufactured. Due to this, it may prove much more difficult to replace existing alarms as you can no longer access spare or additional parts.
If you are fortunate enough to find that the products and parts in your system are still available, it's still in your best interest to consider an upgrade, as you will inevitably find that older systems are no longer supported by software updates and patches.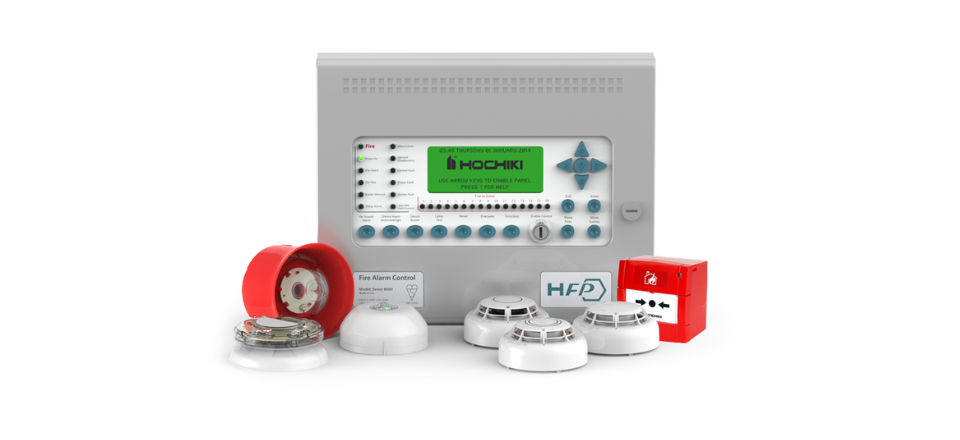 What Are the Benefits of Upgrading a Fire Alarm System?
If your fire detection system is outdated and in need of replacement, you may find that you'll reap more benefits from an upgrade than simply replacing the same tech with a newer specification.
Newer technologies can provide added perks to your fire safety operations, including intelligent monitoring, remote access and easy expansion to new locations in the future.
Upgrading to newer technology can open up the possibilities of fire detection, prevention and suppression on your premises. With an outdated fire alarm system, it will be difficult (if not impossible) to integrate newer systems such as air sampling into a seamless fire detection operation within your business.
If you have a closed protocol system like GENT, Protec or Notifier, you will benefit from upgrading to an open protocol system so you have much more flexibility for maintaining companies, more freely available parts and options for other panel manufacturers should your one need replacing in the future.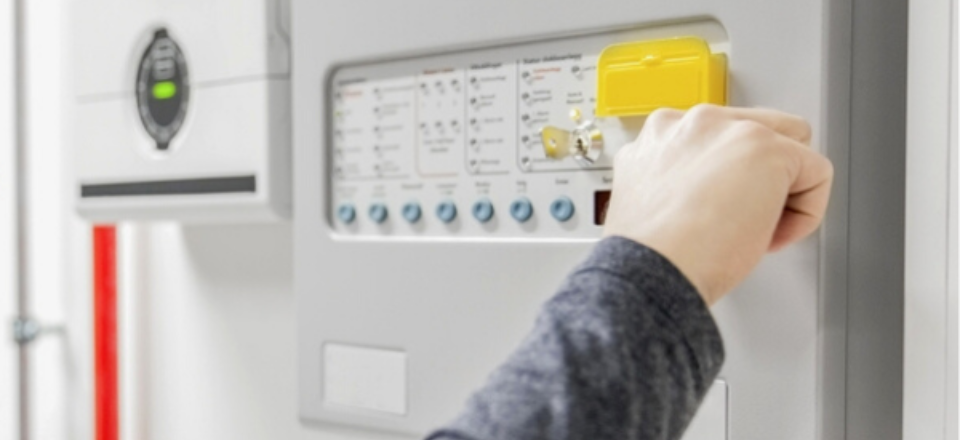 What Are the Options For Fire Alarm Upgrades?
Analogue Addressable Systems
Otherwise referred to as 'intelligent' fire alarm systems, these are designed to be used in larger, more complex settings such as commercial buildings. In an Analogue Addressable system, each detector has its own unique address, therefore in the instance that a detector is activated, the control panel is able to determine the exact location and status of the problem (i.e. fault, smoke, heat, contamination).
This system can be customised to provide additional benefits, including opening all access control doors in the event of a fire and automatically phoning the fire and rescue services for a rapid response time.
Analogue systems are installed where some sort of cause and effect needs to be initiated on activation of the fire system, like phased evacuation, door holders releasing, gas valves shutting off or smoke extract systems activating.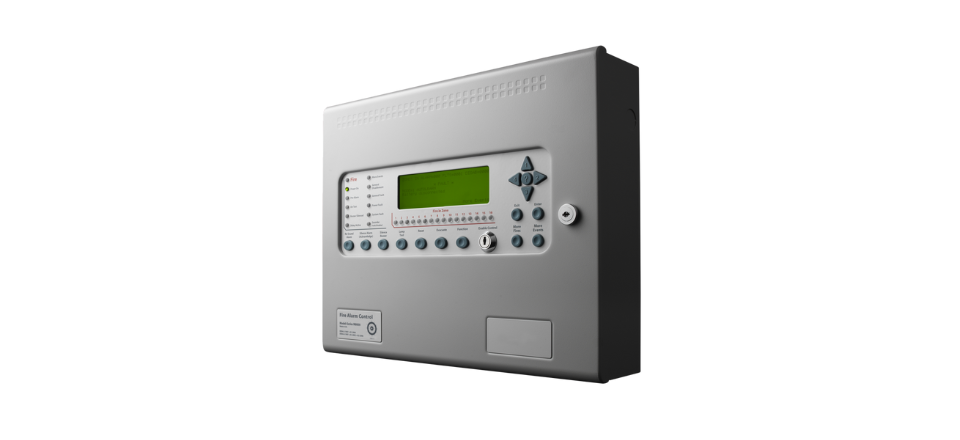 Wireless Fire Alarm Systems
Wireless Fire Alarm systems are preferable in locations where maintaining the architecture and integrity of the building design is a priority, such as a historical building. Wireless fire detection systems operate over a radio bandwidth and can also pinpoint the precise location of activation like addressable systems can.
Wireless systems are advantages for use in older buildings due to there being no need to install cabling which would interfere with the aesthetic or compromise the building. This also provides a cheaper, more efficient and seamless installation and makes the system extremely flexible as the detectors can easily be moved or added.
The downside is that the components won't generally last as long and are more expensive to replace. They also require more maintenance as batteries need to be replaced in the detectors.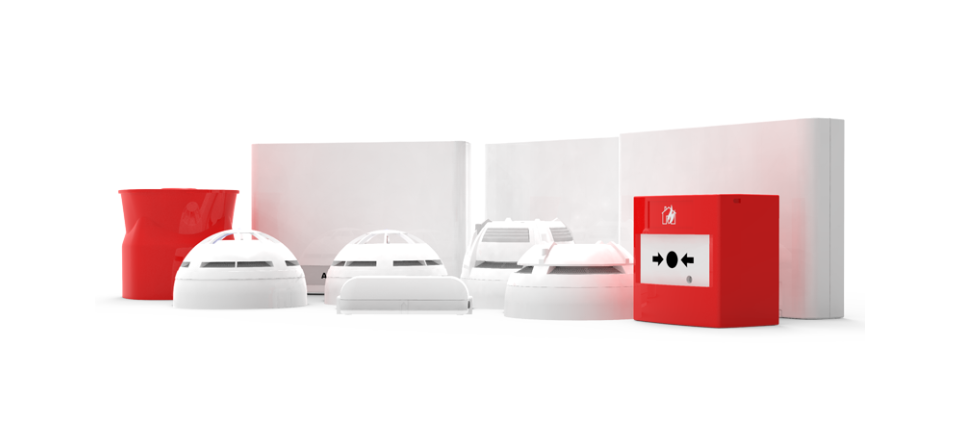 Open Protocol Fire Alarm Systems
Open protocol systems expand the choices of products and installers available to you, as the manufacturers will disclose the full technical details of the products, allowing other manufacturers to make compatible components to these systems. This is a sensible and handy choice for businesses as you will not become limited in the technology and provider.
These systems make fire alarms, interfaces and control equipment interchangeable over a wide range of specifications, giving you a larger pool of installers to choose from, and the ability to mix and match products. Open protocol systems also make upgrading your system far easier.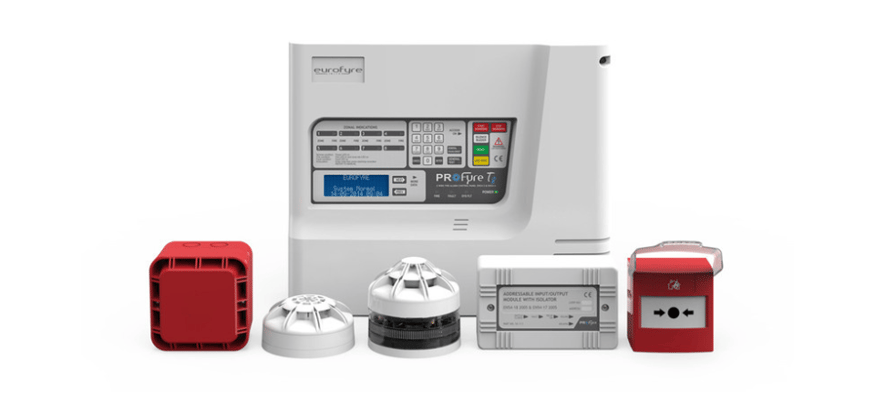 Networked Fire Alarm Systems
Typically found in large buildings, networked fire alarm systems feature multiple control panels which can be viewed individually or from a single centralised location. Having multiple panels in a large building can help reduce the amount of wiring necessary by having panels local to all the detection in that area or floor. Splitting the system into multiple panels also provides a level of redundancy as if one fails then you haven't lost your whole system.
This system has the capacity for custom integrations including linking to your notification system to provide you with critical alerts whilst away from the monitoring interface. It can also keep a log of any false alarms, maintenance visits and software updates.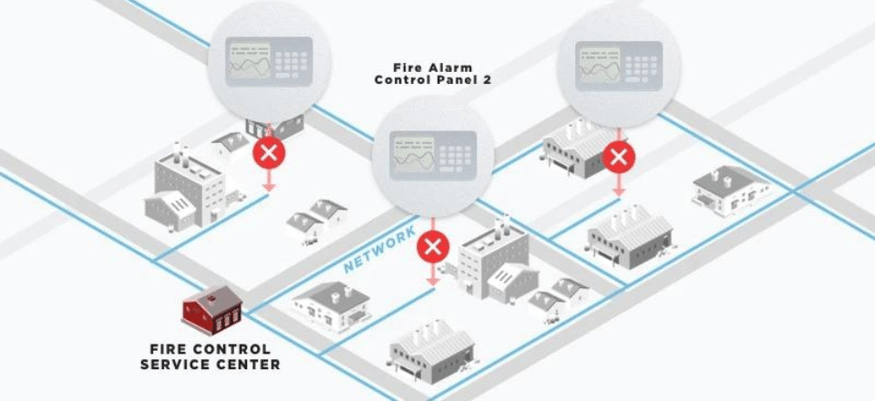 Key Considerations & Questions to Ask Yourself
The upgrade process can be simple, so long as you are sure to make these careful considerations first:
How old is my system, and do the components fall outside of the manufacturer's recommended life span?
Where are you having false alarms, if you are?
Have you updated your fire risk assessment to check that you current system meets the needs of your building?
Do you need a basic fire alarm system or can you benefit from newer technologies?
Have you considered which type of system is best suited to your area of business and building spec?
Can my existing hardware such as wiring be used to install my new system?
Do you know a trusted installer who will effectively implement your system and support you post installation?
Could you benefit from

leasing a fire alarm system

rather than buying outright to get the features from a new system now but spread the cost over 3,5 or 7 years?
Final Thoughts
It's crucial to ensure that you are taking the appropriate precautions when it comes to fire safety. It isn't simply a case of having a system installed and forgetting about it. In order to protect your business from risk of fire and potential liability, it is your obligation to conduct regular fire risk assessments.
After your system has been installed by our expert technicians, we can provide a variety of maintenance packages which are catered to your specific needs. Have an existing system that we didn't install? No problem! Our team is extensively educated and comfortable working with all systems. We offer upgrade, takeover, maintenance and support services to suit any existing systems.
Get in touch with our design experts today:
Submit the below form and we will get back to you very shortly

I run our sales, technical design and marketing initiatives for the business. I work closely with manufacturers and trade associations to keep abreast with the latest technology and regulations making sure our clients are getting the very best and latest systems available.
Despite routine fire drills and regular testing, school fires still happen - and they can be fatal. Last year alone, uncontrolled building fires caused approximately 272 fatalities in the UK, many of.
With over 100,000 commercial fires occurring annually, taking your eye off the ball when it comes to fire protection isn't an option. Air sampling is one of the more advanced means of fire detection,.
80% of businesses fail within 18 months of a fire. It's never worth overlooking your fire risk assessment. Ignoring your duties can lead to both financial and physical damage to your business, which.