It's no secret that UK businesses are using more electronic technology than ever before. Technology racks, desktops, server rooms; the list is endless. With more technology comes an increased likelihood of fire.
Faulty wiring and electrical mishaps are responsible for approximately 12,000 fires each year, with the average financial loss per incident estimated to be an eye-watering £657,074.
Jump To
That's why, if you're a business owner in 2023, it's crucial that you understand fire suppression systems, and how they can work to protect your business, staff and assets around the clock.
Got a 'burning' question about fire suppression solutions? We've got you covered. In this blog, we'll explore the different systems available, and how they can help keep your business fire-safe.
What Is a Fire Suppression System?
A fire suppression system is designed to extinguish, control, or prevent the spread of fire with specific chemical compounds.
These systems generally integrate with VESDA (Very Early Smoke Detection Apparatus) systems to identify early warning signals. These are linked to a fire alarm system, alerting those on the premises in the event of a fire and starting the process of suppressing the flames with a gas, dry chemical, wet chemical, or foam suppression agent.
So… a fire extinguisher? Not quite. Suppression systems are designed as a safety-first alternative, They can suppress the fire before it becomes costly, or requires a manual response. It's for this reason that you'll find them in high-risk commercial environments like kitchens, data centres or server rooms.
The majority of these active fire protection systems will automatically release a suppression agent immediately after detecting heat or smoke and trigger an alert, protecting business assets and keeping staff out of harm's way. Some systems are even able to extinguish a fire without damaging the electronic components within the room.
Why Choose a Fire Suppression System?
Automatic fire suppression systems are designed to be a safer, more advanced alternative to typical fire extinguisher, sprinkler systems and water mist systems. Not only do these systems prioritise the safety of your occupants, but they also protect your property and its contents should the worst happen. All this is done without human activation or manual extinguishing, giving you more time to focus on clearing the building safely.
So why wouldn't you choose fire sprinkler systems? While sprinklers are of course able to extinguish flames, the irreversible water damage can be extremely costly for buildings. Especially those with large amounts of tech infrastructure and high-value or perishable goods.
Since water is a known aggravator for chemical-induced flames, fire suppression agents also makes sense for facilities handling oils, gases or flammable liquids. With the right agent, the system will be able to extinguish a fire with minimal damage to the contents inside, preventing the flames from becoming more catastrophic. Not only does this reduce the perceived risk, but it can also be more favourable for insurance providers.
The Lowdown:
Minimal Water Damage
Automatic Fire Suppression
Safe Response to Chemical Fires
Protect the Contents Inside of the Building
Minimise the Risk of Fire Spreading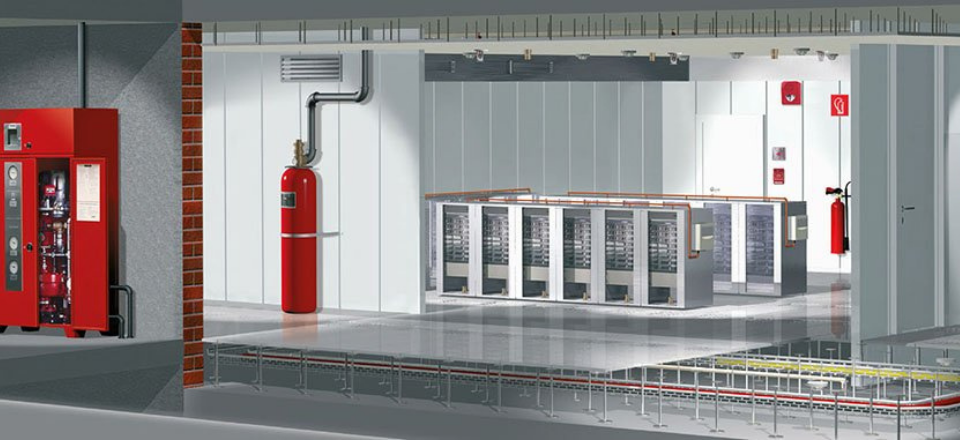 How Does a Fire Suppression System Work?
With any fire suppression system, it all starts with an alarm sounding. Once the connected smoke/heat sensors are triggered, the alarm is activated and the agent is released via detection tubes into the detected room, working to extinguish the flames and protect the contents inside. Of course, you'll still need to clear the building to ensure full safety. Not to mention, some of these agents can be harmful if inhaled or consumed.
At Chris Lewis Group, we primarily work with gas suppression systems. These use a gaseous agent to rapidly extinguish fire across at-risk areas with minimal damage or residual waste. We call this a 'clean agent' - a gas-based suppressor that is non-conductive and leaves no residue upon evaporation. There are two main types of clean agent fire suppression:
Chemical Agents: Stored as a compressed liquid in a cylinder, these agents rapidly change to a gas when discharged.
Inert Agents: Naturally occurring gases like CO2, stored in cylinders in gas form and discharged as a gas.
These agents work by releasing the inert gas into the air, starving the fire of oxygen or heat and eliminating it. This either lowers the oxygen in the room or in some instances reduces the chemical reaction in the atmosphere, cooling the fire enough to dissipate and prevent spread.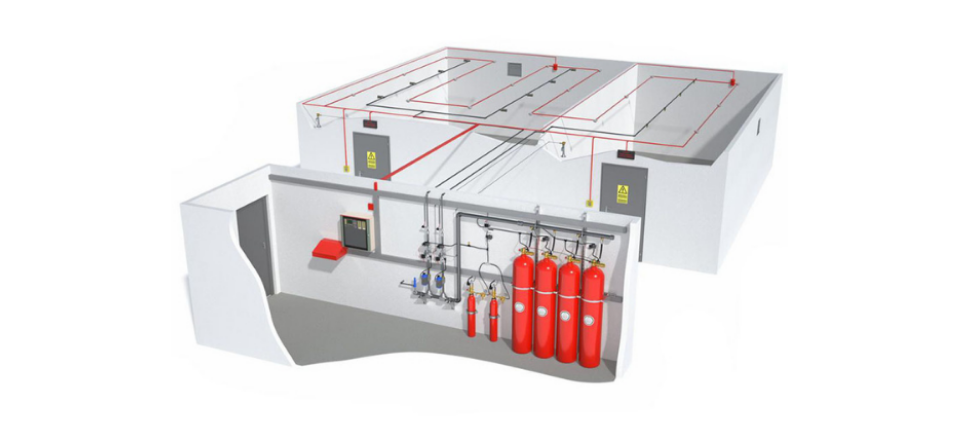 What About False Alarms?
Thankfully, most modern fire suppression systems are equipped with a series of detector activations known as 'first and second' stage alarms.
When an initial alarm is triggered by one of the detectors, the 'first stage' alarm is activated. A sounder will then alert the relevant on-site team members of the danger, allowing them to clear the building and carry out their exit strategy.
If a second detector is activated, confirming a potential fire, the system will switch into its 'second stage'. This will trigger the release countdown, giving ample time to leave the building safely before the agent is emitted into the target area. Once released, a buzzer and light will be activated to prevent entry and confirm action.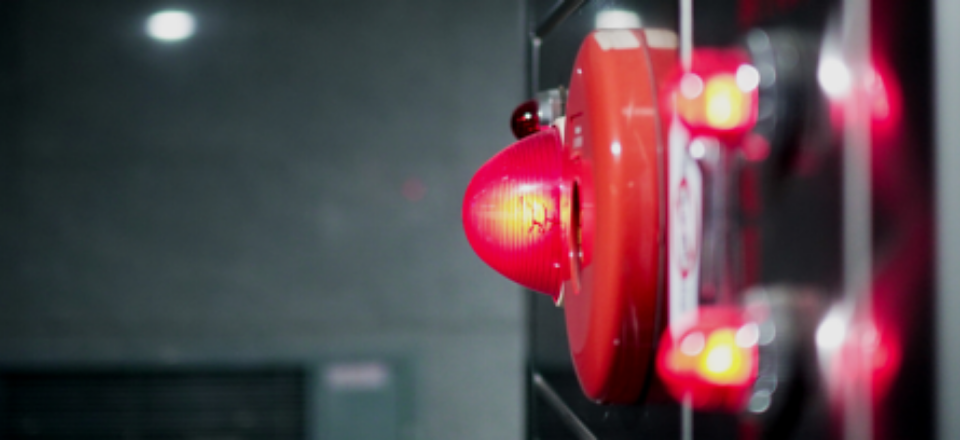 What Are the Different Types of Fire Suppression System?
Ultimately, there's no one-size-fits-all to choosing the right fire suppression system for your business. It needs to be based on your requirements, building size, assets and of course industry.
In the following section, we'll delve deeper into three of the gas-based suppression systems we work with, exploring the pros and considerations for each.
Novec 1230
Novec 1230 is the industry standard for fire suppression, described by manufacturers 3M as a "next-generation synthetic clean agent, designed to balance concerns for human safety, performance and the environment".
Unlike other suppression agents. Novec DOES NOT remove or reduce the Oxygen in the room. It absorbs the heat from the fire/potential fire, interrupting the chain reaction and extinguishing the flames within a maximum of 40 seconds. Within seconds of release, the agent rapidly removes heat, evenly distributing across the target area within 10 seconds.
Not only does this make the agent harmless for humans, but it's also non-conductive and far 'cleaner' than many of the traditional alternatives available. For one, Novec evaporates an estimated 50 times faster than water, making the clean-up effort and expense of a system activation a painless experience.
The Rundown:
Remains operational throughout suppression
10 second discharge time
Extinguishes flames in less than 40 seconds
Stored as a liquid and contained in cylinders
Comprised of green gases, poses no threat to the environment
Safe for humans
Odourless Gas
Appropriate for Class A, B and C fire hazards.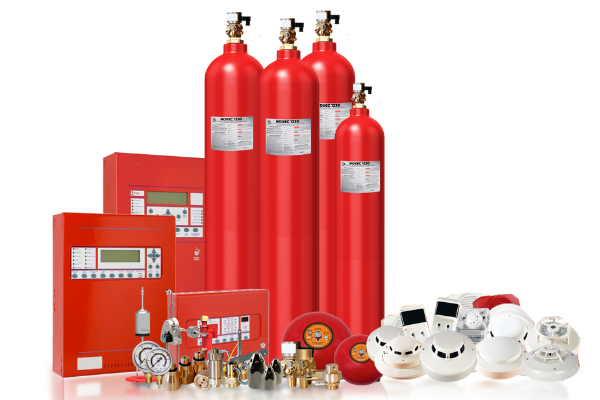 Inert IG-55
Inert IG-55 is one of the most popular fire extinguishing systems available on the market. Due to its efficiency, accessibility, and cost-effectiveness, the agent is widely accepted to be the most effective total flooding system.
Composed of a 50/50 split between Nitrogen and Argon, IG-55 is designed to be a safety-first alternative to CO2 suppression. Upon release, the 50/50 mixture reduces the oxygen concentration in the room enough to extinguish the fire and retain a breathable oxygen level for those inside.
Not to mention, due to the agent being made of naturally occurring gases, Inert IG-55 poses virtually no risk to the environment, with Zero Ozone Depletion Potential (ODP) and Zero Global Warming Potential (GWP). Once released, the Nitrogen and Argon have no atmospheric lifetime, and automatically return to their natural place in the atmosphere.
The Rundown:
Suitable for occupied zones
Suitable for Class A, B and C hazards.
Non-Conducive
Discharged in 60 seconds
Colourless, odourless and flavourless
No residue after release
No global warming impact
Stored as a gas
Low Refill-Cost
Non-Toxic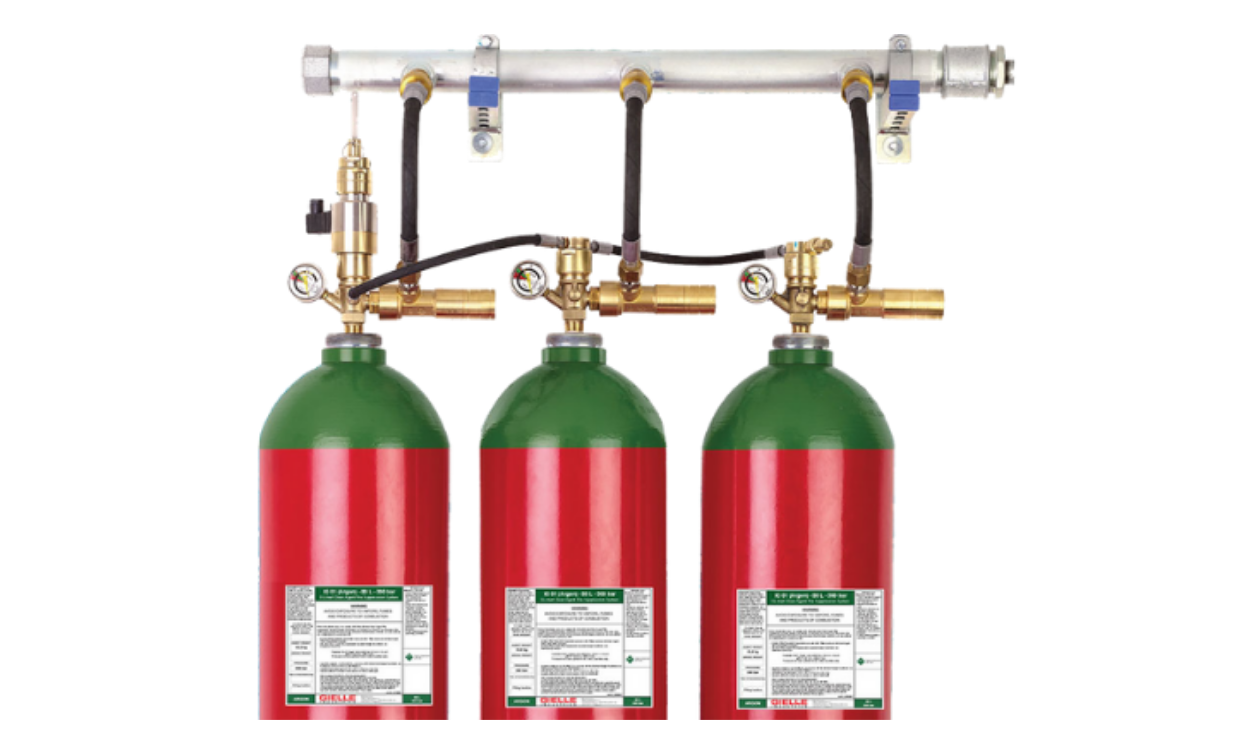 CO2
Considered as the most efficient form of fire suppression, CO2 suppression systems have been the industry's most trusted solution for decades.
It works in the same way as an Inert IG-55 agent; releasing a carbon dioxide agent into the atmosphere to lower the essential oxygen and heat needed for fire to ignite and spread. It rapidly cools and minimises the risk within a minute of discharge.
But there's a catch. Unlike Novec or IG-55, CO2 is harmful when inhaled. Most CO2 suppression systems are designed to have a 34% CO2 concentration, a steep incline over the 7.5% that can cause human asphyxiation.
Due to these inherent dangers, CO2 fire suppressions systems demand certain safety procedures to protect the building's occupants in the event of an activation. These include a pneumatic siren, staff training and an emergency evacuation plan.
The Rundown:
Colourless
Efficient fire extinguishing in less than a minute of discharge
Odourless
No residue left behind
Zero Ozone Depletion
Zero Global Warming Impact
Easily contained, transported and distributed
Accessible & cost-effective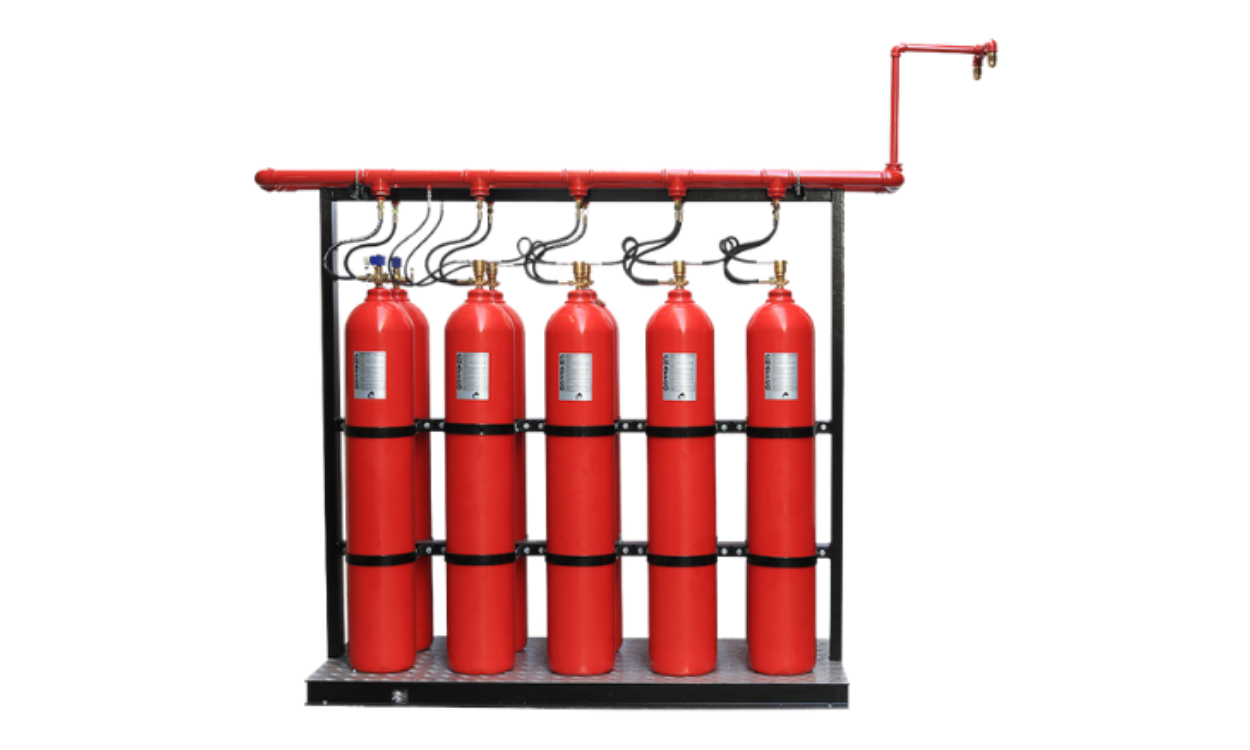 Final Thoughts
Looking for a brand new fire suppression system for your business? We can help.
With over 30 years of experience in commercial fire safety, our team of experts are perfectly aligned to support you in designing, installing and maintaining the perfect suppression system for your business needs.
Our technicians are passionate about giving every customer that extra peace of mind. We only ever work with the latest and greatest in fire technology innovation, enabling us to design suppression systems that protect your business, staff, customers and assets around the clock.
Get in touch with our experts today to discover how we can protect you:
Submit the form below and we will get back to you very shortly

I run our sales, technical design and marketing initiatives for the business. I work closely with manufacturers and trade associations to keep abreast with the latest technology and regulations making sure our clients are getting the very best and latest systems available.
Fire extinguishers are a crucial piece of fire safety equipment. They can be the difference between a small fire that is nipped in the bud, and one that quickly spreads out of control, causing huge.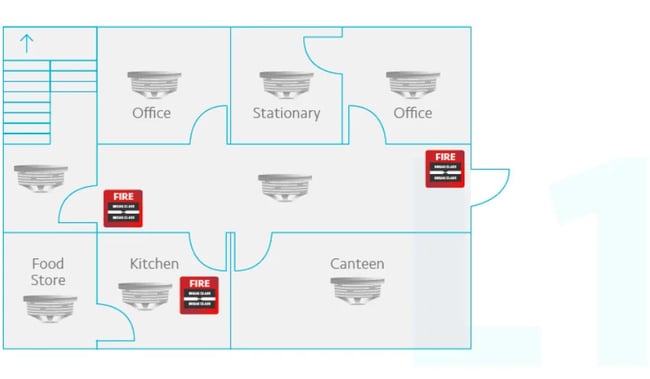 There's lots to consider when looking to install or upgrade a fire alarm system. In order to make things a little easier, and to simplify the information that's out there, in this blog we talk about.
Despite routine fire drills and regular testing, school fires still happen - and they can be fatal. Last year alone, uncontrolled building fires caused approximately 272 fatalities in the UK, many of.