80% of businesses fail within 18 months of a fire.
It's never worth overlooking your fire risk assessment. Ignoring your duties can lead to both financial and physical damage to your business, which it may not recover from.
Jump To
In order to protect your business, fire risk assessments must be broad in scope and cover all possible areas of risk, before they offer a clear action plan.
If you are not sure how to perform a fire safety risk assessment, we have you covered. This blog will explore everything you need to know.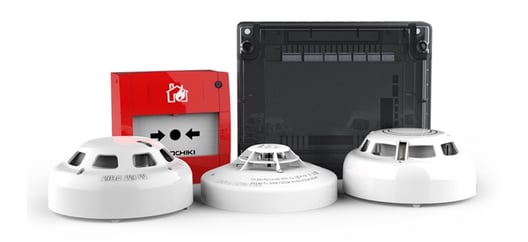 What Is the Purpose of a Fire Risk Assessment?
Fire risk assessments are vital to help a business recognise the risk of fire to their customers, staff and assets. A good assessment should highlight the risks of fire on your site in order to reduce or remove these hazards to keep your occupants safe. You can't take effective fire safety measures if you don't recognise the risks that are specific to your site.
In the UK, businesses of more than 5 staff are legally required to conduct an annual fire risk assessment, under the Regulatory Reform (Fire Safety) Order 2005. These laws are in place for a reason - there are roughly 22,000 workplace fires in the UK every year.
It's easy to gloss over this with an attitude of "It'll never happen to me". However, if a fire does occur on your premises and you've not met your legal duties as a business owner, you can be fined and may even spend time in prison. In 2021 a London business incurred a penalty of more than £80,000 for safety failings which "exposed a potentially large number of people to risk of death or serious injury from fire".
Most people believe they are well-informed about fire security, but only know of outdated systems. For a lot of people, sprinkler systems come to mind when they think about fire safety precautions. However, this tech is now outdated and can damage or destroy the business premises in the process of suppressing a fire. In the modern world, this is not a sacrifice you need to risk, especially if it proves to be a false alarm.
There is a wide range of other fire detection/suppression systems that are now widely available. A thorough risk assessment is vital before you begin to scale your building with the latest tech, to make you aware of the problems on your site which need to be addressed.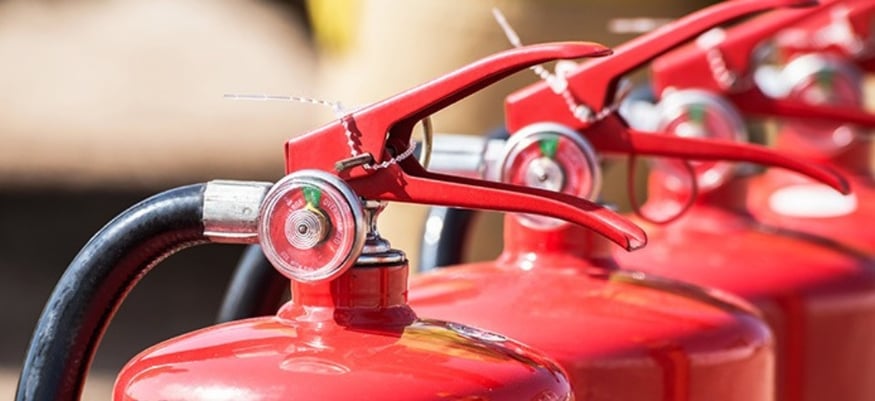 How to Conduct a Fire Risk Assessment
In theory, any worker can carry out a fire risk assessment, but the law states this should be a 'suitably competent' person. In most cases this is a high ranking member of staff who respects the importance of this task, such as a manager or supervisor. As a business owner, it's your duty to choose this person.
We can break down a fire risk assessment into the following steps:
1. Identify Fire Hazards - This may be electrical equipment or heating devices which could be potential sources of ignition.
2. Identify People at Risk - The total number of employees, potential customers and any members of staff with health concerns or mobility issues should be recognised. This is especially of note if you work in a high-rise building, like a block of flats.
3. Assess Existing Detection/Suppression Systems - Checking that your current fire protection systems are properly installed, maintained and working correctly, such as testing fire alarms and ensuring fire extinguishers have been serviced.
4. Evaluate, Reduce or Remove Risks - Once areas of concern have been identified, you need to act upon what you have found. This includes making sure key areas are clear of hazards, escape routes are sufficient and easily accessed, as well as lit with emergency lighting, and you have taken steps to reduce the risks caused by any issues identified.
5. Record Significant Findings & Assess Existing Protocol - Keep detailed records of the fire risk assessment and gauge your existing emergency plans in relation to the new assessment. Make sure the correct testing and maintenance procedures are in place.
6. Update/Improve Emergency Plan & Provide Training - Make sure adequate plans are in place to sound the alarm in the event of a fire. Employees need to know the fire protocol.
7. Review & Update Regularly - A fire risk assessment should take place every year, but it is wise to check for hazards and weak points to fire prevention on a regular basis. If you notice that an aspect of the fire security system is damaged, do not wait until the risk assessment to fix this.
Appoint a Fire Warden - Every workplace should have a fire warden who is responsible for preparing for the event of a fire. This includes creating a suitable exit strategy, making sure all team members are aware of this and testing the detection system in line with the emergency plan. The fire warden (or "responsible person") should raise staff awareness of the fire hazards that are specific to their workplace. In the event of a fire or fire drill, the fire warden should be the one to assist less able-bodied people, such as wheelchair users.
Provide Fire Safety Training to Staff - Staff should be briefed on what to do and how to react in the event of a fire. This includes knowing what they must do to escort themselves and members of the public out of the building safely. They should know where the fire doors and the designated meeting point for staff roll call are. The fire warden will help managers to carry out routine Fire Evacuation Drills to make sure employees follow guidelines correctly.
Consider Updating or Expanding Systems
- The risk assessment may reveal that your current fire protection system is outdated. Or they may find it could use extra features to make it more effective. New technologies such as air sampling and inert gas suppression systems can improve fire safety and give you peace of mind that your site is well protected.
Air sampling systems such as the Very Early Smoke Detection Apparatus (VESDA)
can alert you to the beginnings of a fire before it fully ignites, by constantly analysing air within your work space.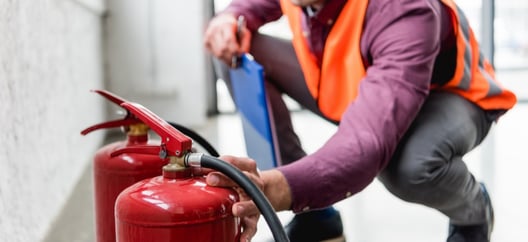 Considerations
It only takes one fire in the workplace to destroy your business for good. That's the cold, hard truth. It's not a pleasant thought, but ignoring protocol can be costly, and a huge risk to both you and those around you. If you don't prepare for the worst, you won't be able to react correctly if the worst were to happen.
Due to the nature of the risks involved in fire safety, many businesses will choose to hire an external fire risk assessor to carry out their assessment. A specialist can give first-class insight and guidance to help you take the right steps to protect your staff, customers and assets. This service ensures that the document will be prepared by an expert, saving you the time and hassle of doing it yourself.
When looking for a great fire risk assessment partner, make sure that you are placing your business' safety in trustworthy hands. A firm will need to access all areas of your premises to assess the risks and record their findings. For this reason, you should be sure they have adequate insurance cover, a strong reputation, verified reviews and plenty of experience.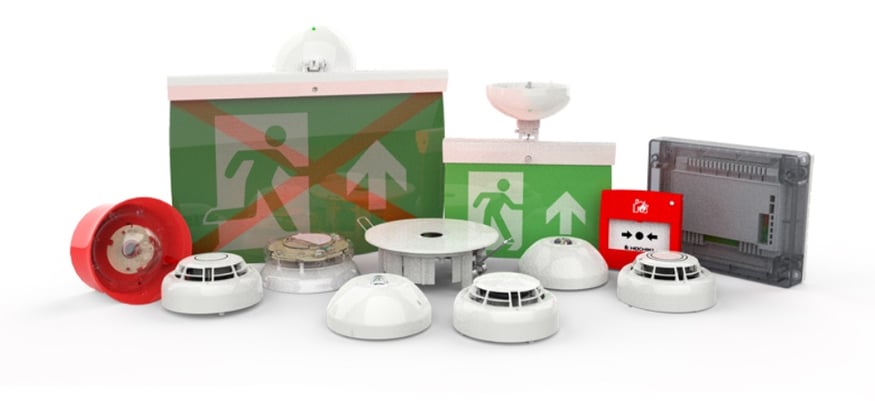 Don't get caught out... Talk to one of our fire safety experts today.
Ready for your fire risk assessment? Get in touch with our team.
The Chris Lewis Group have protected commercial sites since 1993 and have extensive experience with a wide range of buildings. We understand the importance of a thorough fire risk assessment. We work with the industry's leading fire protection solutions to keep your site safe around the clock.
Already have a system in place? No problem. We offer a range of packages for those who already have fire systems, such as maintenance, upgrades, and even integration support.

I run our sales, technical design and marketing initiatives for the business. I work closely with manufacturers and trade associations to keep abreast with the latest technology and regulations making sure our clients are getting the very best and latest systems available.
Fire extinguishers are a crucial piece of fire safety equipment. They can be the difference between a small fire that is nipped in the bud, and one that quickly spreads out of control, causing huge.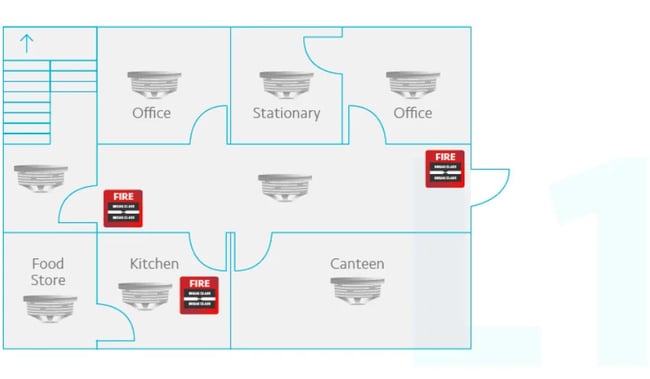 There's lots to consider when looking to install or upgrade a fire alarm system. In order to make things a little easier, and to simplify the information that's out there, in this blog we talk about.
Despite routine fire drills and regular testing, school fires still happen - and they can be fatal. Last year alone, uncontrolled building fires caused approximately 272 fatalities in the UK, many of.