When access control systems become outdated this can impact their performance. Over time they will offer less protection for your building and the people in it.
Whether you're a facilities or security manager it's your job to make sure your site is secure. As technology improves, potential security threats get more complex. Your system needs to be kept up to date in order to deal with these threats. However, as with most building systems, it's only natural to be reluctant to upgrade, due to the effort and costs involved.
Jump To
Upgrading your access control doesn't need to be complex or overly costly. This blog outlines the 5 steps involved during the upgrade process. Our aim is to make your physical access control more secure and easy to manage. It may even save you money in the long run. You'll also learn more about integrating with the latest technology available, unlocking a range of useful features to help better manage your building.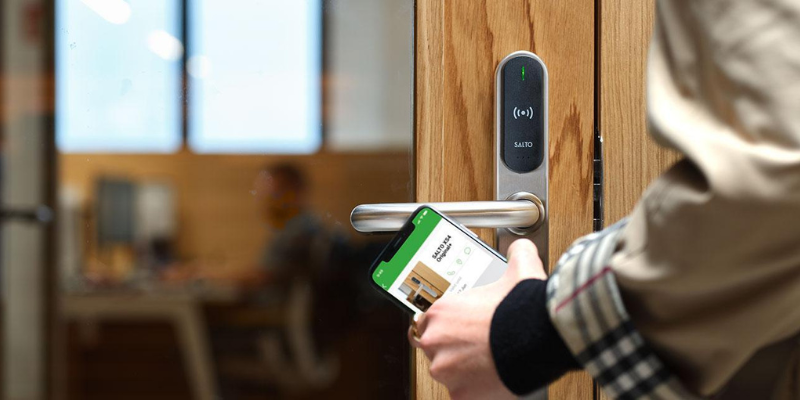 Step 1: Assess Your Access Control Requirements
When you upgrade your access control, the first thing to do is assess your current solution. Where there might be weaknesses or areas for improvement?
Being proactive is vital to ensure the safety of your site and its occupants. Don't wait for a security event or break-in before you start to think about upgrading your older systems. The most effective security strategies are the ones that counter threats as they emerge, rather than react to them after the fact.
To do this, you need to make sure you have the best tech available. That doesn't just mean replacing all the controllers and wiring in your system.
While some of these parts may need to be replaced, most legacy systems are compatible with the latest innovations. This makes the upgrade process much easier and less costly than you may think.
If you aren't sure what upgrades you need, start by asking these questions:
What areas/points in my site need access control?
How many people use these areas/points?
At what times of the day do people need to gain access?
How many separate access levels are needed?
How will these upgrades fit into our current system?
How secure is my current credential technology?
Can I manage my system remotely?
Can I initiate a lockdown procedure to prevent access both in/out?
Do I have a problem with tailgating?
Are cards and fobs being effectively managed?
To help you better understand your requirements and the options available, you can discuss with one of our security experts at Chris Lewis. We can also advise you on the integrations available to you, to make your security systems easier and more cost-effective to manage.
You should also consider a security audit to find weaknesses and what can be done to improve. The aim is making sure your premises are secure from all security threats and stay protected all year round.
Step 2: Secure Your Access Control Credentials
The main reason building managers look to upgrade their access control is to improve how secure their credentials are, while also making them easier to manage. Integration is also another key point to consider which is covered in more depth in step 4.
Introducing advanced credentials is a great way to make your access control more secure. The purpose of these systems is to make sure that only authorised persons can enter certain rooms, buildings, or areas of a site.
Although outdated, key cards and key fobs are still used as a primary security credential for many commercial and residential sites. They are also common in other facilities that need to manage the access of occupants and visitors, like schools, colleges and university campuses.
However, keycards can be lost, stolen, or cloned. This may leave you at risk as unauthorised people can enter your building, maybe even to steal or damage property.
However, as technology advances and becomes less expensive, we're seeing more buildings install contactless solutions. These can be biometrics and mobile devices, as well as encrypted smart card readers.
As discussed in our access control trends article, biometric credentials have become more and more popular. This is especially true in buildings and sites that need the most secure levels of access control. Such tech is still seen as complex and futuristic but its use is becoming more common in other settings. Facial recognition is especially popular. However, as the tech gets more affordable we're also seeing iris scanning, contactless fingerprinting, and even voice pattern recognition used to improve site security.
Find out more about Biometric Access Control here.
Mobile credentials are an even more useful form of authentication. By downloading a secure app on a pre-approved smartphone, site users can gain entry with no need to even remove the device from their pocket. The reader can recognise their credentials, even at a distance.
Smartphones can also improve the security of your access control another way. They introduce two-factor authentication. This upgrade can be used to enhance your legacy system. After using an access card, fob etc. the system will ask you to enter a PIN on your phone to confirm your identity before it gives you access. This adds another layer of security. So, even if someone gets their hands on a lost keycard, they'll still be locked out.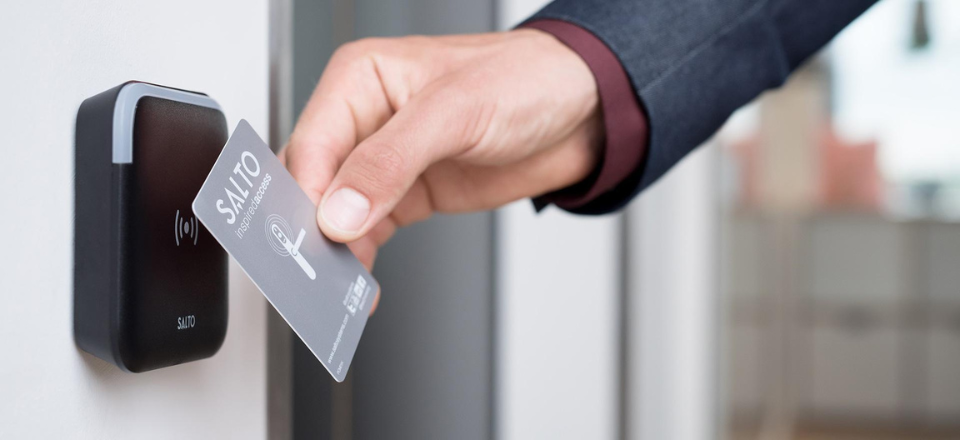 Step 3: Get Your Access Control Systems in the Cloud
Cloud technology has transformed the way we think about storing and processing data. This, in turn, has had a huge impact on security solutions. This includes CCTV, intruder alarms, and, of course, access control.
The cloud keeps your access control solution safe and easy to manage by storing data remotely on a heavily encrypted server. How does this differ from non-cloud solutions? In the past, access control systems used local servers on site to store the security credentials and clearance levels of everyone with access to the building.
Buying and installing local servers is expensive to begin with. Then you have to think about future updates and ongoing maintenance. All of these will need a technician and IT callouts. There is also a chance that your servers may be damaged or vandalised which can severely impact your access control system.
With no need for physical servers, installing a cloud-based system is quicker, simpler and allows for fast integration with your existing tech. Using plug-and-play controllers, all you need is an internet connection with no need to reconfigure complex firewalls and VPNs. Cloud solutions are also subscription-based, making the cost of your system easier to forecast.
Finally, the cloud also offers easy scalability. This is vital if you're a growing business and need to add extra control points to your system. This is even possible if they are in different buildings or on separate sites.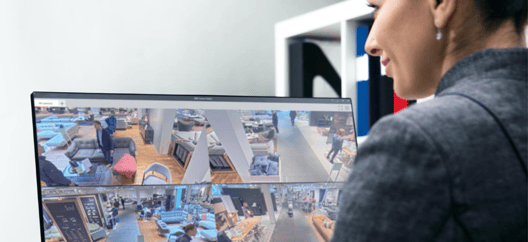 Step 4: Integrate Your Access Control With Other Security Systems
Upgrading the components within your access control system is just the start. There are more ways than ever to integrate access control technology with other systems to increase your building or site security.
For example, you can pair IP cameras with access points. When someone attempts entry, cameras will record them. In the event of a security breach, this allows security operators to look for the footage to see who unlocked the door.
CCTV integration can also help detect tailgating, something not possible with outdated systems. To learn more, read our article "CCTV & Access Control: Everything You Need to Know."
Think about what else you can integrate. Pair your access control with lift controls to make sure staff and visitors can only stop at certain floors. Or, integrate it with your security alarm to trigger when individuals who have been flagged try to enter.
There are even more practical applications that go beyond increasing security. Offices and workspaces are evolving thanks to the rapid adoption of smart building systems. These allow you to manage lights, sound systems and even your heating or cooling.
For example, your access control can tell smart building to switch on all the lights when the first person enters in the morning. Access control software can also link up to third party applications and software such as G Suite, Slack, and Office365 to help with administrative tasks.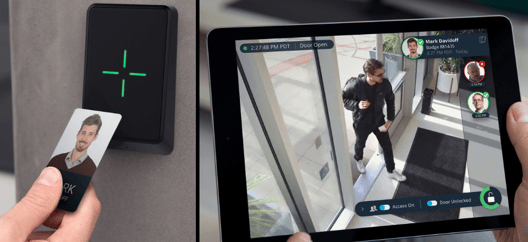 Step 5: Staying Secure
Having the most secure technology and systems installed is only part of the equation. Making sure your building staff know how to operate and manage your access control is vital. You should aim to run audits on a regular basis. Keep an up-to-date record of how many credentials have been issued, whether they've expired, and the entry privileges of each person to reduce the risk of a security breach.
You should also test the components in your system the same way you would alarms or fire safety systems.
Is it Time to Upgrade Your Access Control?
Even if your access control system is only a few years old, you should still check regularly to see what new tech is available and how it can improve your security.
Not only is this crucial to keep your building secure, it also gives you integration opportunities that can be useful for managing a commercial premises or facility. Upgrading your access control doesn't have to be expensive or complex either, with various solutions available to meet any requirements.
To quickly recap the 5 steps, start by assessing your current system and reviewing areas in need of improvement. For example, if you have unreliable controllers that don't work, or poor local server coverage.
If building security is your priority then making sure credentials are up-to-date and managed is essential. This is especially true now upgrades such as biometrics, mobile credentials, and two-factor authentication are available.
Plugging into the cloud is another thought. This cuts down on the need for local servers and eliminates the cost of server installations and repairs. Integration with other security and building systems can also help. This unlocks features such as CCTV video verification and automation of office lighting.
Finally, always keep in mind that technology is changing. Access control systems are designed to be stable and secure. However, when looking for the best system, you have to make sure that the solutions you use don't become outdated by checking for the latest upgrades regularly.
---
Talk to us about your CCTV and Access Control requirements
Complete the contact form below and we will get back to you very shortly.

I run our sales, technical design and marketing initiatives for the business. I work closely with manufacturers and trade associations to keep abreast with the latest technology and regulations making sure our clients are getting the very best and latest systems available.
Are you looking for a new CCTV system and want to know if Cloud is right for you? After relying on NVR storage for the best part of 50 years, homeowners and businesses are moving their security.
As an administrator of an educational facility, your highest priority is the safety of the students in your care. One of the most important steps in this process, as identified by Ofsted, is ensuring.
Is your business doing enough to protect its assets? While magnetic stripe cards and low-frequency fobs were once considered a huge step forward from locks and keys, this tech has quickly become.