Does your current WiFi system feel old? In 2023, connectivity is a huge part of our work, study and home lives. That's why, if you're experiencing buffering, slow network speeds and downtime, it's time to consider upgrading to a Smart WiFi system.
Smart WiFi offers excellent connection throughout your home (and even outdoors), giving you the best online experience. Wherever, whenever.
Jump To
As more smart devices are added to UK homes, and network speeds soar throughout the country, switching from the traditional WiFi-Router-Extender model can feel slightly scary. It doesn't need to be.
Our latest blog will explore what smart WiFi is and the ideal systems to take your online to the next level. We'll delve into the benefits of Smart WiFi, the factors worth considering and how it can improve your network experience.
What Is a Smart WiFi System?
Smart WiFi doesn't need to be confusing or complex. These systems can help seamlessly enhance your home with a range of benefits such as:
Stronger internet connection
Faster network speeds
Connect more devices on a single network
More people connected at the same time
Fewer interruptions, less lag, and less buffering
Options for a 2nd internet line so you remain connected if one fails
A single WiFi name and password, with options for guest accounts
But how does smart WiFi actually work? How is it different to the broadband setup you may already be using?
Smart WiFi means mesh networking technology that gives high-spec, ultrafast internet coverage and performance.
While traditional WiFi routers and hubs offer a limited range around their position, mesh networking "smart' routers boost network strength by decentralising the network access point - using multiple nodes positioned around the home.
Think of it this way: imagine having a single radiator to heat a whole house, rather than multiple radiators working together - it just wouldn't work. Smart WiFi measures work in precisely the same way, by adding numerous access points in addition to your centralised router, spreading that first-rate connectivity throughout your home.

And the perks don't just stop there, smart WiFi is primed to tackle the common vulnerabilities of the traditional router system. You may have been told that thick walls, floors, room distances and obstructions mean you'll never have a strong WiFi connection, however, with smart WiFi this doesn't have to be the case. A meshed system can negate these issues, providing an unmatched signal to penetrate through those tricky WiFi blind spots.
Not only can smart WiFi systems boost the range of your signal, they also offer far-improved connection reliability to the basic routers provided by your ISP. If you're heavily reliant on your network for work purposes, it's never worth sacrificing quality with a cheaper router.
Traditional vs Smart WiFi
While traditional routers are singular, centralised access points, mesh networking devices, such as smart WiFi routers, dual-band or tri-band mesh wi-fi and whole home mesh wifi, are decentralised.
What we mean by this is that instead of a device connecting to a single gateway to the Internet, mesh networks are created from multiple nodes that all provide web connectivity. For example, you could have a central 'hub' in the kitchen and then have satellite nodes in the home office, kitchen, or bedroom.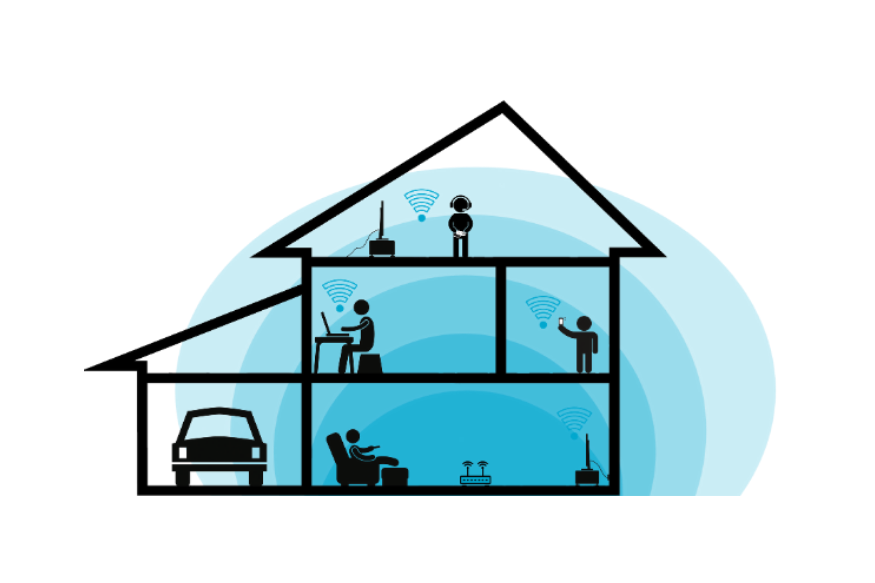 With traditional WiFi, your devices all connect to the same, singular unit - leaving room for connectivity overload and potential minimisation. Whereas, with a well design smart WiFi system, you diffuse the strain on a single unit based on where you are in your home.
Think of it this way: if the kids are watching TV in one room, and you're working on that big last-minute project in the other, your smart connectivity remains consistent, stable and at peak performance.
With remote working and video calls becoming the 'new normal', now is a good time to upgrade your wi-fi with the latest mesh router systems for improved coverage, reliability and extended range.
Are WiFi Extenders Worth it?
Extenders are only a half measure. Compared to a professionally installed smart wifi meshed network, they offer poor results in terms of coverage and reliability.
This can have a detrimental impact on the running of your app-based smart home systems, for example your Sonos, Smart Lighting and Smart CCTV. The basic limitations of a traditional router restricts the full functionality of your control apps, potentially affecting responsiveness and connectivity. Each extender creates a new WiFi identity with multiple bands, making it difficult to optimise for complete network enhancement in your home.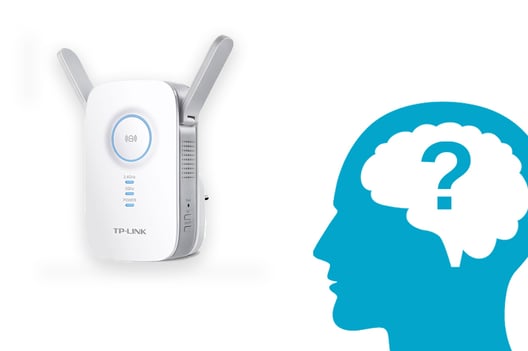 Many of these DIY kits can also include a tangle of unsightly wires running to ethernet ports that don't exactly blend in with your home. Not only that, it can be hard to establish where to position these extenders in your property to achieve the results you want.
Meanwhile, smart wifi can provide reliable connectivity and coverage, allowing all devices in your home to connect to the same unified system, without the headaches of setting up and reconfiguring extenders on a regular basis.
Using heat-mapping technology, our installers will work with you to design and install the best home WiFi system, pinpointing where to install nodes to achieve results most fitting to you. Opting for a meshed network system will give you the peace of mind that your wifi has been installed to achieve the best possible results.
Extending your home, or adding even more devices to your Wi-Fi network? Our experts offer a range of upgrade and maintenance packages.
The Best Smart WiFi Systems for a Smart Home
There are a number of high-spec smart WiFi systems on the market, offering a range of detailed mesh connectivity options to suit your needs - making it even more challenging to discover the best system for you.
Picking your next smart WiFi system may seem daunting, but we've got you covered. In the following section, we'll explore three of the most popular brands for access points and why they may offer the ideal functionality for your home.
At Chris Lewis group, we primarily work with the latest wireless internet technology from industry-leading manufacturer Ruckus.
Ruckus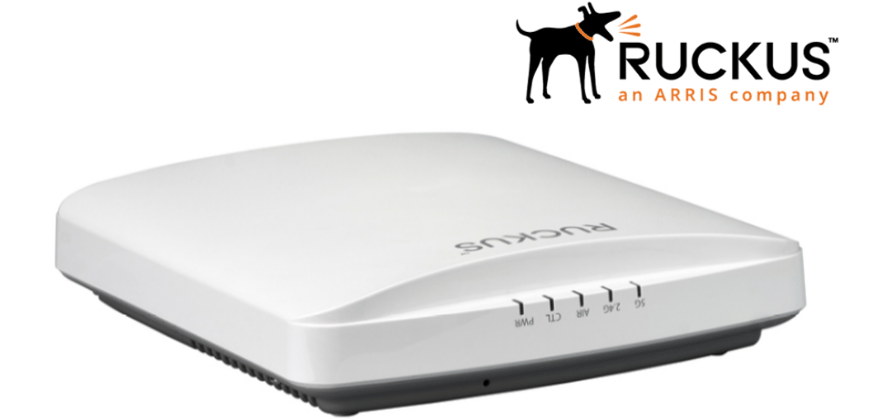 Ruckus Wireless has positioned itself as an industry leader in smart WiFi technology, offering limitless wireless network performance with consistency, speed and adaptability at an accessible price.
Ruckus' integrated mesh WiFi technology provides secure, trustworthy internet connectivity in even the most disconnected environments.
Ruckus Smart WiFi is designed to bypass WiFi-restricting building materials, distance, multiple users and interfering signals with clarity and ease.
Ruckus' powerful access points set them a cut above the rest, packed with innovative, patented technology to provide a superior user experience, unmatched WiFi connectivity and rapid network speeds.
And for those looking to modernise their smart garden experience, their outdoor offering is similarly impressive. Designed with the versatility to work as a standalone access point, the Ruckus outdoor smart node mitigates signal interference to stabilise the connectivity, unlike other outdoor WiFi devices.
Eero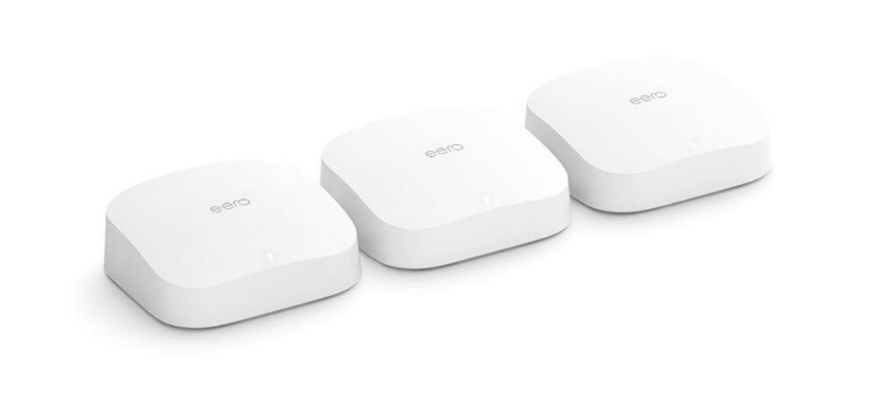 Eero is a WiFi networking brand born from the tradition of offering mesh connectivity at an affordable price point. A great entry point for those looking to make the switch to smart WiFi, with a stylish, user-friendly design and ample, strengthened network range.
Their latest offering, the Eero 6, has a reach of up to 5000ft through the use of three separated nodes, boasting 1.4GHz quad-core, 1024MB and 4GB of flash memory under the hood.
While not the fastest mesh network system with a max speed of 500 Mbps, what the Eero lacks in speed it makes up for in smart home functionality. The in-built Amazon integration offers users endless possibilities to connect with Alexa-compatible devices, making it even easier to control the inner workings of your smart home.
Netgear Orbi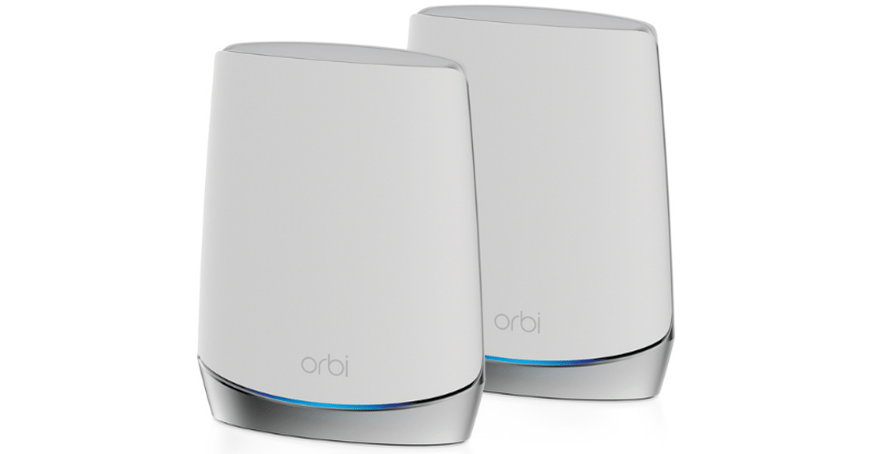 Netgear are pioneers of smart WiFi technologies and one of the most reliable names in the business when it comes to connectivity, delivering powerful Wi-Fi 6 mesh or Wi-Fi 6e mesh up to 5000 square feet.
With a focus on transparency and soaring network connectivity, the Netgear smart WiFi technology offers super-fast speeds on a 5GHz band, using a dedicated backhaul channel to ensure consistent, stabilised connectivity between the main Wi-Fi 6 router and the satellite nodes.
The two-node system features an advanced signal mitigation system to nullify dead zones and neutralise buffering, creating a smooth, clean online experience throughout the entirety of your home.
While the system falls at the pricier end of smart WiFi options, Netgear's galloping speeds, optimisation for up to 100 devices and undeniable, heritage-backed performance offers a justification for the higher price tag.
Considerations
When preparing for the switch to smart WiFi, there are a number of influencing factors that must be considered - namely: price, installation and positional set-up of your mesh wi-fi system.
While budget-friendly mesh network systems do exist, traditional routers are generally more affordable than their smart counterparts.
A standard router will still be a viable option for many homes, the main contributor to a smart WiFi's price value is the increased number of access points, automatic software updating and often additional software implementation like Eero's Amazon compatibility. But, with this increased price point comes noticeably stronger, more secure and significantly faster web connectivity in larger homes and at greater distances.
A wide array of these meshed systems are available to buy off the shelf and easy to set up yourself. However, to ensure your new WiFi system is performing to its full potential, a professional installation is recommended to effectively position and connect your nodes.
The signal must be powerful enough to pass through the walls and ceilings of your home, meaning the size, position, configuration and materials of your space are vital considerations. Keep in mind that the position of the nodes, the age of your devices and the number of users accessing the WiFi at any one time will play into the functionality of your system and should inform which will work best for your home.
We offer a specialised insight and installation in smart WiFi systems with upgrade and care packages available for continued maintenance. Using heat-mapping technology, our installers will work with you to design and install a smart WiFi system that caters to both your needs and your home.
Final Thoughts
By 2023, the internet infrastructure will support over 3.5 billion active IoT connections. As such, we can clearly see why telecommunication companies are actively pushing for the implementation of 5G technology, which is significantly more capable of supporting this many connections when compared to the standard WiFi and 4G protocols.
As IoT technology becomes more accessible the world over, we're seeing more home appliances and other devices integrate with the internet to become "smart" technology, and WiFi is no exception - there's a growing demand for more stable online connectivity.
If you're currently using a traditional wireless broadband connection, you will inevitably run into connectivity and performance issues in the long-run, especially as you introduce more smart technology to your home.
Switching to smart WiFi doesn't have to be complex and is a proven way to revolutionise the web experience both inside and outside of your home.
An upgrade will offer clear enhancements to your network including stronger internet connectivity, rapid speed and more transparent reach with noticeably fewer interruptions, reduced lag and less buffering.
Whether you're looking to upgrade your traditional router system or maintain responsive mesh technology, we can help you to perfect and personalise the smart WiFi functionality of your premises.
Our smart home experts at Chris Lewis understand the value a functional smart WiFi set-up can provide and will advise you on the best system to suit your personal preferences and create a seamless connective experience.
---
Discuss your Smart WiFi requirements with one of our experts.
Complete the contact form below and we will get back to you very shortly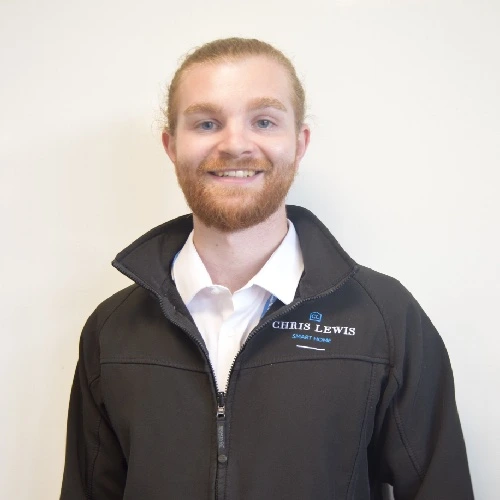 I design new installations, specify system upgrades and support and maintain clients' Smart Technology. My background is high-end Hi-fi systems, but I have upskilled to become an expert in all smart home systems. I pride myself on a personal, practical service that turns complex systems into simple solutions.
One of the most common questions on the internet with regards to smart home technology is the cost. Obviously pricing for a design and installation will differ greatly between projects, but "it.
Are you looking for a new CCTV system and want to know if Cloud is right for you? After relying on NVR storage for the best part of 50 years, homeowners and businesses are moving their security.
On its own, a smart home system can transform your day-to-day life, massively improving the comfort and convenience of your property. The more systems you add, the greater the improvements.