Surround yourself in music with Sonos
Sonos gives you the ability to stream your music anywhere at home. Play millions of songs or listen to any radio station, all from a single device. Sonos speakers provide seamless control of your music. Access your playlist through a smartphone or a central control panel in your smart home. At the touch of a button, you can play any track from your music collection and listen in any and all rooms.
Promising effortless, wireless multi-room setups, Sonos systems are available for all budgets and requirements. With incredible surround sound options as well, your whole home will benefit from their unmatched sound quality.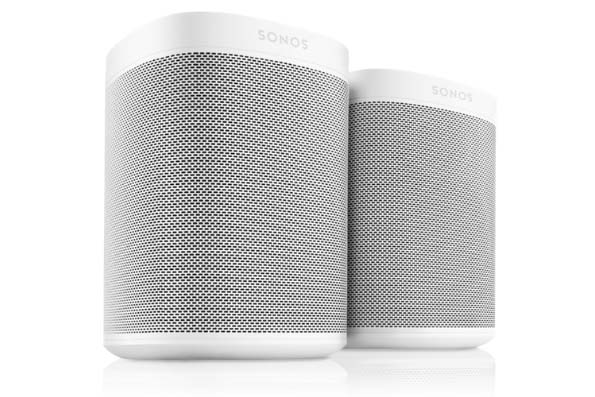 Sonos speakers are able to integrate with one another. They can connect to deliver music throughout your home, in every room they are located. They also integrate with any existing music accounts you have. These include services such as Spotify, Amazon Music and Apple Music. This allows you to access your entire music library with ease, regardless of your chosen platform.
Movie fan? Why not integrate your Sonos speakers with your TV to create a surround sound effect, giving you your very own home cinema!
Superior high definition sound
Hands free voice control options with Amazon Alexa & Google voice assistant
Weather-resistant - listen to music anywhere
Long-lasting battery life (11 hours non-stop)
Controllable via the Sonos product app, Apple AirPlay 2, Wifi and Bluetooth
Surround sound options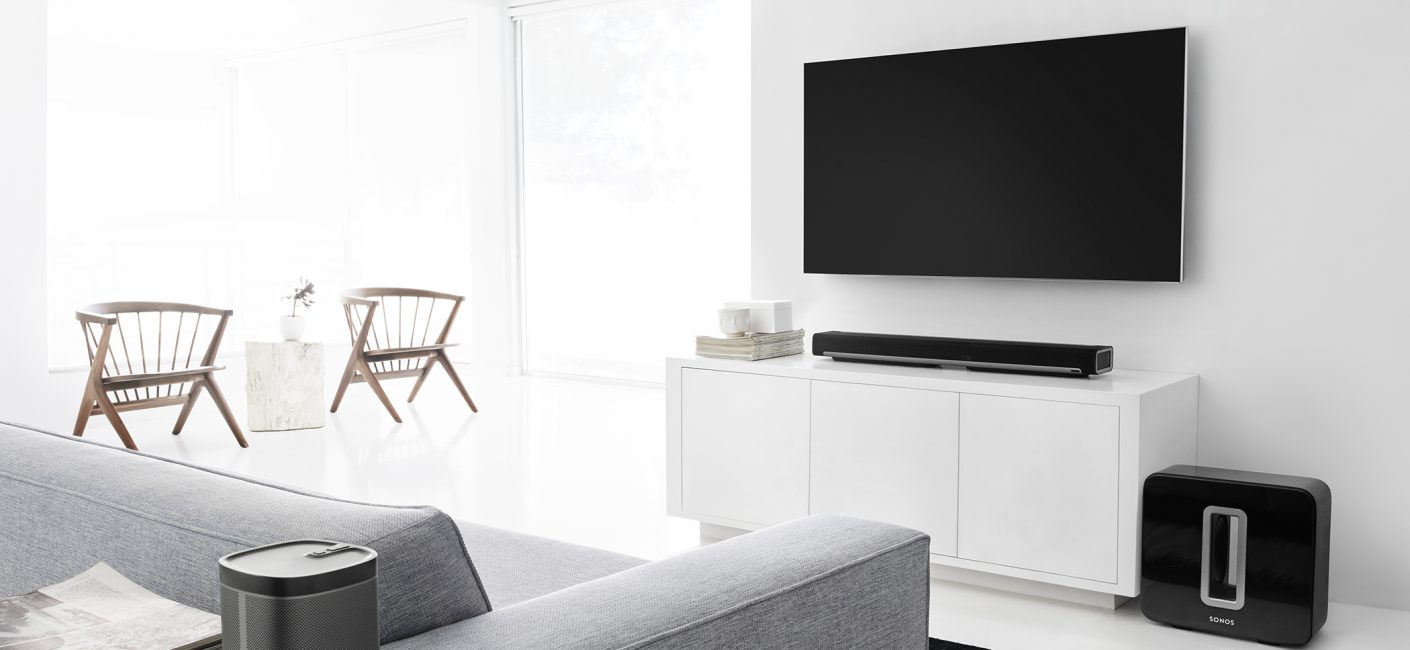 Imagine that…
Imagine that you're hosting a group of friends at your house. During the night, they've spread out between the kitchen, lounge, and garden. You connect your Sonos speakers, one in the kitchen, one in the lounge, and another in the garden. The music plays seamlessly between each location, giving your guests their favourite tunes, wherever they are. With Sonos' home sound systems, this is no longer imagination, but a reality.
Why work with Chris Lewis?
Want a smart home audio solution that's perfect for you? Our fully-trained Smart Home experts are here to help. We'll work closely with you to design and install the right Sonos products for your specific needs. These high-performing speaker solutions can also seamlessly integrate with multimedia devices such as Control4. Once installed, Chris Lewis offer a wide range of maintenance and care plan packages. We'll ensure your sound system continues to impress long into the future.
Have existing speakers that weren't installed by us but need maintaining? Don't worry, we can still help. Chris Lewis can take over to ensure you are always getting the most out from your sound system.
Looking to connect with one of our experts regarding your requirements?
Submit the below form and we will get back to you very shortly.
Oxfordshire Cottage
Design and install a fully integrated media and security solution sympathetic to the aesthetics of this beautiful 16th century home with easy, streamlined control systems. It was important to the homeowners to avoid unattractive wires and to provide simple yet effective control over their home.