A care home is two things: a business and a home. Whilst managers have the duty of making sure business is profitable and running smoothly, the number one aim of any care home is to make sure residents feel safe, comfortable and at home.
A study conducted in 2018 found that some form of abuse had taken place in 99% of care homes. With nearly 18,000 care homes across the UK, this is a massive concern for business owners and the families of residents.
Jump To
A great security system within a care home will give the business a USP to stand out from other competitors. By monitoring for risks like intruders, staff abuse and trips or falls, families will have that extra peace of mind that their relative is safe.
But what exactly does effective care home security look like? How can you prioritise the needs of your residents whilst ensuring that your premises are secure at all times? In this blog we'll cover everything you need to know.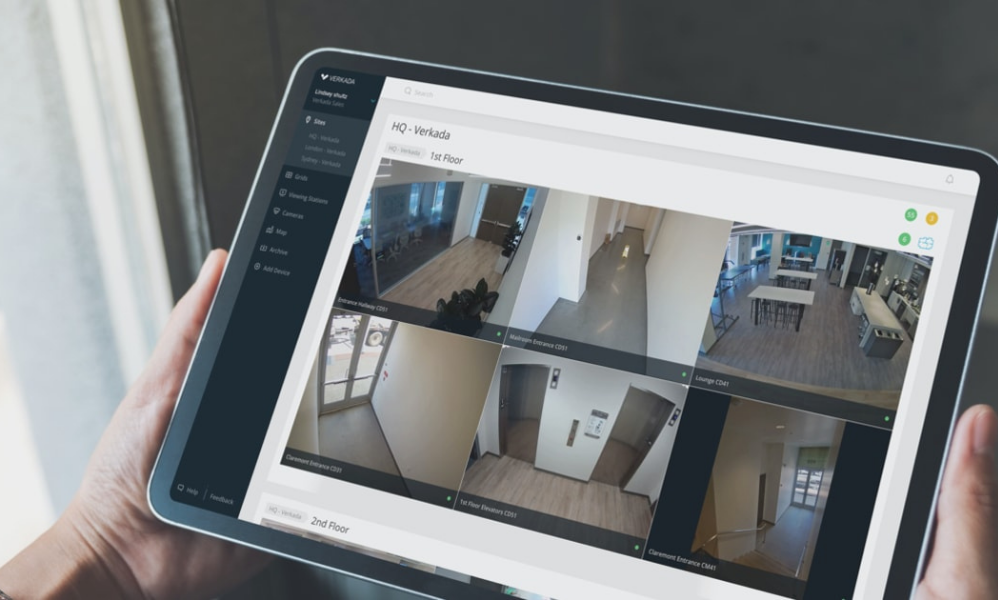 What Risks Are There to Care Home Security?
With almost 400,000 elderly people living in care facilities in the UK, care homes present security challenges unlike any other business.
Often spread over large areas, these properties are usually an easy target for criminals. Not only are there multiple entry points on-site, but these doors are generally open to visitors across the day. This increases the potential for a person to blend in without raising suspicion - and that's before you consider the risks linked with resident dementia and frailty. Below we've listed some of the key areas that can influence care home security breaches.
Expensive Resident Belongings
Residents who move into care homes permanently will take most, if not all, their personal possessions. Many of these include sentimental items like jewellery which can often be of high value. Since the majority of care home residents are elderly, they tend to own desirable vintage and antique items which would be targeted by a thief in the event of a break-in. For a burglar, breaking into a care home is like committing several house robberies in one go.

Expensive Equipment
Any number of high value medical equipment may be kept inside a care home. These items are attractive to criminals, who assume a care home to have less security than a hospital, making them an easier target.
Easy Target
Unlike other large scale properties, there are rarely security officers on site at care homes, making them an easy target for criminals. Due to resident frailty, care homes are appealing targets for criminals as there is a naturally lower risk of confrontation from those inside. With an estimated 80 per cent of UK care home residents living with dementia or severe memory problems, there's also chances for criminals to manipulate residents by deceit, without raising suspicions.

Resident Wellbeing
As a care home owner, you have no right to install CCTV cameras into each room in the property without consent. This is a severe invasion of privacy and will undoubtedly affect the lived experience of your residents. Thankfully, there are solutions like motion and noise sensors that can protect vulnerable residents, possibly suffering with dementia or mobility issues, without breaching privacy law. These devices can flag stark changes in movement or noise that could indicate an accident, fall or worse.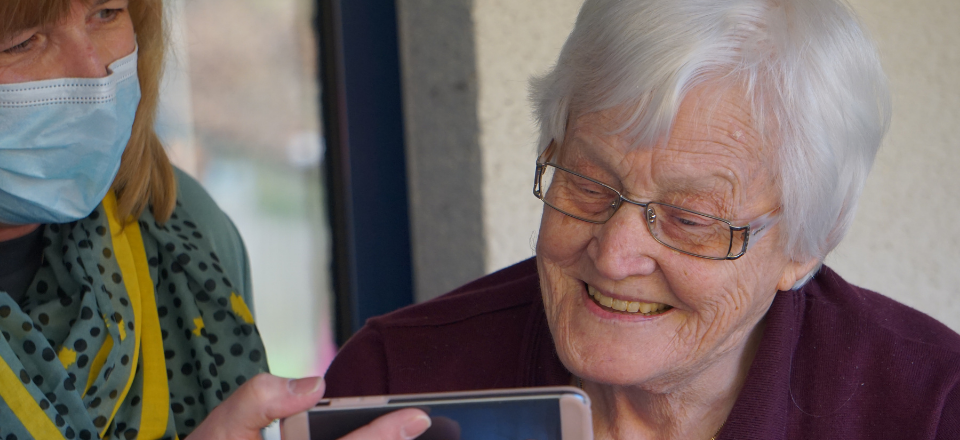 How Can Care Home Residents Be Kept Safe?
Access Control
With thousands of visitors entering UK care homes each day, building managers need a way to restrict access, control occupancy and prevent outside threats. This is where access control steps in.
Key cards or fobs can be used by staff to access different areas of the care home based on the person's needs. For example, cards can be tailored to grant access to doctors and residents' family members upon visits, but their key cards wouldn't grant access to all resident rooms.
Mobile credentials are also a great option. These allow registered staff members to open a door by tapping their phone on the door scanner. From a HR stance, this is useful as staff are less likely to lose their mobile phone or forget it at home, compared to a key card or fob. This system is also more cost-effective as there's no expense for issuing out or replacing physical key cards or fobs.
The ingrained occupancy management features installed on management systems like Openpath and Verkada will also enable you to know who is on-site and who is missing. Management staff can monitor those on the premises using timesheets and roll call, to ensure that everyone is inside and safe. You can also receive proactive alerts of residents leaving/entering and when. Or even deny access to exiting the premises based on the person or time of day.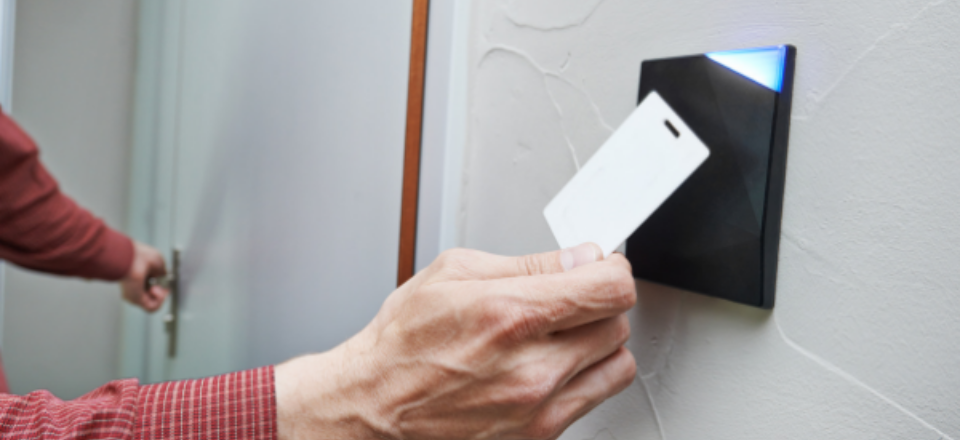 CCTV and Video Analytics
Video analytics are the secret ingredient in the new wave of IP based CCTV technology. This software helps property owners to keep concise, automated control over their premises - whether on site or on-the-go. This technology offers some clear-cut benefits for care home managers.
Perimeter Monitoring:
Surveillance systems can be set up to run "perimeter monitoring", raising an alert if someone steps onto the property and through a video tripwire. When integrated with access control systems, you can monitor who is on site and open or lock doors accordingly.
When integrated with access control, CCTV can also be used for video confirmation of residents or visitors trying to access certain areas at certain times. AI perimeter monitoring can be used so that if the cameras recognise a registered face crossing a boundary outside the home, like an AWOL resident, it'll raise an alert.
Intercom & Facial Verification:
Intercoms can visually verify visitors without needing to allow them into reception first. This maintains a first-line of defence against trespassing and intrusions. Similarly, face recognition can be used to raise an alert if a known offender or banned visitor steps onto the premises. More often than not, an offender will return to commit the same crime again if their crime was successful the first time.
Automatic Number Plate Recognition:
ANPR can be used to monitor all vehicles that enter the property, retaining the number plate for use as evidence in criminal cases. If a visitor were to commit a theft on care home property, users could enact a Smart Search for all vehicles leaving the car park at a specific time of day, identifying the vehicle and supplying evidence to assist police in an investigation.
Motion Sensors:
With motion detection, smart CCTV enables site managers to keep an eye on their residents in the evening or late at night where there are reduced levels of staff. With a motion detector like Verkada's SV11, an alert will be raised for any unfamiliar movement activity, which could potentially signal a fall or a breach in security.
Intruder Alarms
Every residency needs an intruder alarm, but when it comes to choosing the right alarm for a care home, simplicity, reliability and scalability are key.
It's no secret that an alarm activation can be distressing for an elderly resident. For this reason, it's crucial that false alarms are minimised or eradicated entirely.
To ensure this is the case, we advise all of our care home customers to connect to an alarm receiving centre. This service will be able to actively monitor your alarm to detect and verify activations before an alarm is sounded, saving residents from concern and preventing wasting police time.
Another alternative is to install a cloud-based or smart alarm system. When integrated with a CCTV setup for visual verification, users can visually confirm an intruder from a monitoring station or connected smartphone with internet connection, preventing wind, wildlife or any other natural movement from triggering a false alarm. This can also be enabled through AI integration, intelligently differentiating from false positives and human activation based on specific conditions or facial recognition.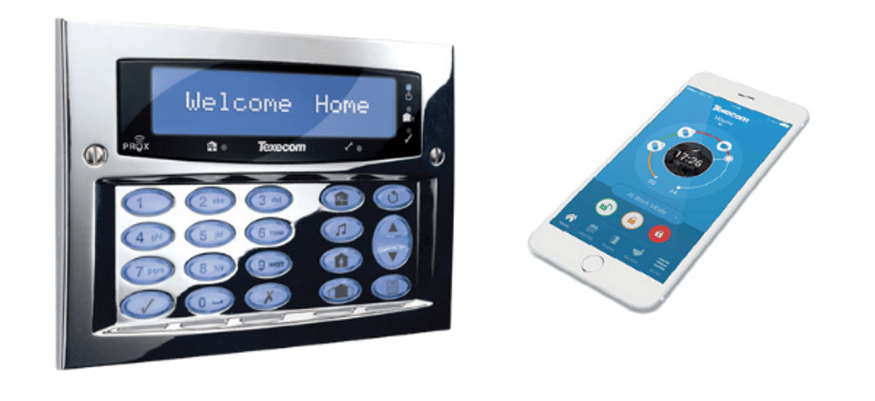 Considerations
Remember: there's no point cutting corners when it comes to the safety of your building and occupants, especially when they may be vulnerable.
To make the most of your system and to ensure that it's meeting its full potential, it's always worth having a professional installation. An expert installer will be able to specify, design and install a system that works in partnership with the other security technologies in your building, designing a network of integrated security solutions to keep your residents, staff and visitors safe.
As an added benefit, a reliable security installer will offer a continued care package programme to resolve your queries, while also ensuring that your system is always well-maintained, up to date and fully functional.
Our installation experts are highly experienced in the specification, design and installation of bespoke fire and security systems. We work with the industry's leading technology solutions to keep your building protected around the clock, no matter whether you're inside or on-the-go.
---
Don't get caught out... Talk to one of our security experts today.
Ready to level up your security? Complete the contact form below and we will get back to you very shortly.

I run our sales, technical design and marketing initiatives for the business. I work closely with manufacturers and trade associations to keep abreast with the latest technology and regulations making sure our clients are getting the very best and latest systems available.
Are you looking for a new CCTV system and want to know if Cloud is right for you? After relying on NVR storage for the best part of 50 years, homeowners and businesses are moving their security.
When considering which CCTV cameras and systems to install, security is paramount.
The cloud-based security market was worth over $46 Billion in 2022, and that value is expected to more than triple in the next decade. The shift to cloud rather than on-site data storage has.