Access control technology has skyrocketed in recent years, moving us away from card readers and key fobs to mobile credentials and biometric readers. Business owners and site managers for education centres are utilising this new technology to give them greater control over their premises and the workings inside.
But how can cloud access control support your HR operations and be an asset to your business? Here's everything you need to know.
Jump To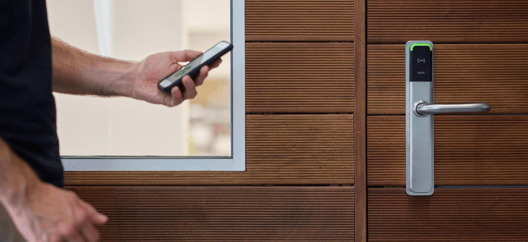 What Is Cloud Access Control?
Cloud access control offers complete management of all doors, gates and access points from a single, centralised system on an internet-connected device. The key benefit to this system is the freedom to access, monitor and edit information from any location. You can be linked to your security whether on the business site or away from the office and outside working hours.
A cloud-based access control system has the ability to link multiple security and business programs. This creates a seamless, smart and user-friendly interface that offers full clarity over your physical security and entry affairs. Find out more in our blog: Cloud Security Systems - The Future of Physical Security.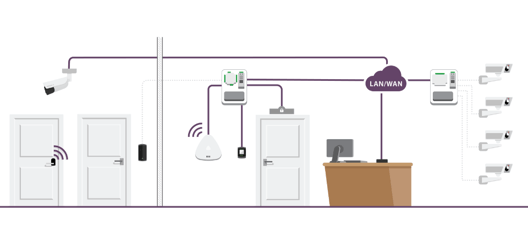 How Does Cloud Access Control Work?
Unlike legacy access control systems, the cloud counterpart works by storing data in the cloud rather than an on-site server. This enables users to have continual access to their data, giving business owners complete remote control over the system. For example, changes can be made to user permissions from any device at any time.
This means that whether you are wanting access to your system off-site or have multiple sites you want to connect to the same system, it won't need complicated VPN's configured to connect hardware to an off-site server or ports opened on your firewall.
Everything from employee credentials to relevant access information is stored securely in the cloud and accessible on a smartphone or browser. This makes it less vulnerable to corruption or physical damage.
As with legacy access control, a cloud system depends upon a connection between your on-premise hardware (readers and keypads) and a central server. All your access control hardware including doors, locks, keypads and card readers are connected to the internet through a wired or wireless connection.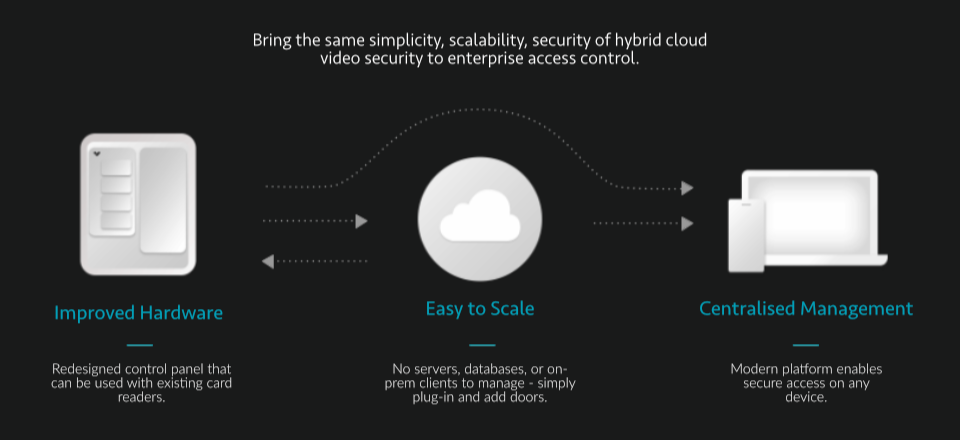 Benefits of Cloud Access Control for HR
Occupancy & Movement Monitoring
From a HR perspective, cloud access control can help business leaders monitor where people are in their building at any given time. Whether this is staff members or visitors who have been granted access for a particular date and time. This can support you in managing occupancy and identifying unreported absences.
Occupancy monitoring can also be used to proactively monitor capacity in specific zones of your building, such as car parks, staff canteens or gyms. In some situations, the readers can be remotely programmed to deny new entries until capacity falls below a set number.
Alerts for Key Events/Recurring Trends
A cloud access control system can alert you to abnormal events on your premises, in addition to recognising recurring patterns of behaviour. For example, if an employee is repeatedly off sick or late on the same day every month, the system will notice this providing quick insights to help you make more informed decisions. You can also be alerted to unusual activity in your workplace, such as an employee making repeated efforts to enter areas they should not have access to.
Reduce the Risk of Malpractice
To protect the sureness of your system, cloud access control requires ID and two-factor authentication before admin permissions are given. This prevents users from deleting their activity data in hopes of concealing their whereabouts. Plus, most modern packages offer full audit-trailing of changes in the database, ensuring that all context is visible and tamper-proof. Most effective cloud access control solutions integrate with single sign-on solutions like Azure AD and Okta. This allows granting access to the system to be managed centrally through IT.
On-boarding and off-boarding of staff is simple with single sign-on solutions. As part of the HR induction you are enrolled onto the IT systems and accordingly issued your access control credentials to your mobile app to get your access to the building on day one. Likewise, when you are off-boarded, one of the first things is to lock you out from the IT systems and then this in turn will automatically revoke your access to the building via the integration.
With no on-site data centre, the potential for staff misconduct, damage and internal theft is also notably lowered. A huge number of set-ups have the access control server running on Windows 7, gathering dust and getting kicked under someone's desk. Having all the data hosted and backed up in the cloud ensures up-time, keeps the data secure and provides backup with plenty of redundancy built-in.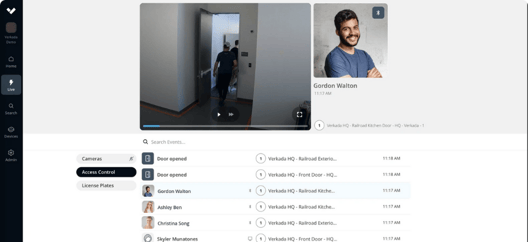 User-Friendly & Convenient
With a centralised management system, this technology is extremely convenient for both admins and end-users. Most cloud-based platforms are quick to implement and easy to learn without any extensive training or expert knowledge. They are based on web pages and web based software which we all use in our day-to-day jobs.
The user interface is the brains behind the operation, reducing the need for spreadsheets and paper sign-in sheets. It gives admins the tools to issue or edit credentials quickly and efficiently, whether that be through key card, biometric access or mobile phone credentials. This makes the process of distributing access far more reliable and trustworthy.
Remote Access
Cloud access control technology provides full remote viewing and control over affairs. This includes: opening doors remotely, on-the-go permission editing, real time occupancy monitoring, instant access alerts and warnings, exportable access logs and remote one-touch visitor access granting. This makes it far easier to add or remove users, access reports, edit door schedules and assign permissions, all from a single software and device.
With remote access to the database, admins can issue or edit user permissions quickly and easily - as people come and go from their business. Operators can simply add, edit or assign user permission and have these configured and activated with immediate effect, without needing to be directly on-site or connected to the local area network (LAN).
Automatic System Updates
Since cloud access control runs through a network compared to on-site servers, the latest system updates and patches can be installed instantly, without the need for a maintenance visit to your premises. This means you will always have the latest update which in turn will reduce the risk of cyberthreats. Plus, you and your IT team won't have another Windows machine to maintain, repair, backup and patch.
These systems often come with performance diagnostics to ensure the tech is constantly improving, patching faults and addressing cyber-security risks far quicker than an older system. Essentially, when you install a cloud access control system, it will be the worst version of that tech you'll ever own - with regular remote updates, the system will only improve from that point onwards.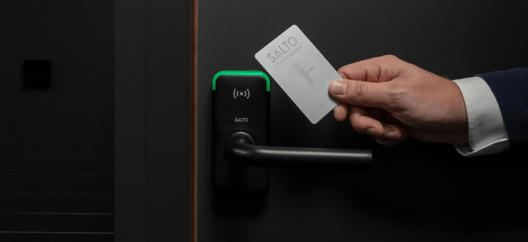 Considerations
Traditional access control systems require a database to be placed on-site with expensive server hardware. This demands a lot of physical space on your premises, frequent updates and expensive repairs.
Cloud-based solutions are bypassing these problems, giving users a lower initial capital outlay, reducing costs which would otherwise be necessary for server hardware maintenance. Furthermore, the installation process becomes far easier and quicker without the need for physical on-site servers. With systems from brands like Verkada, there's no poking holes in firewalls or setting up complex VPNs. It's solely a case of using plug-and-play controllers and a Windows connected device to monitor events and adjust user permissions.
Aside from installation and data storage, cloud access control is limitless scalable. The system can be integrated across your other multi site security solutions, through open application programme interfaces (open APIs). For instance, the cloud can link to your smart CCTV and allow people to be visually verified using facial recognition.
Find out more about the right cloud access control system for your business in our blog: Best Cloud Based Access Control Systems for 2023.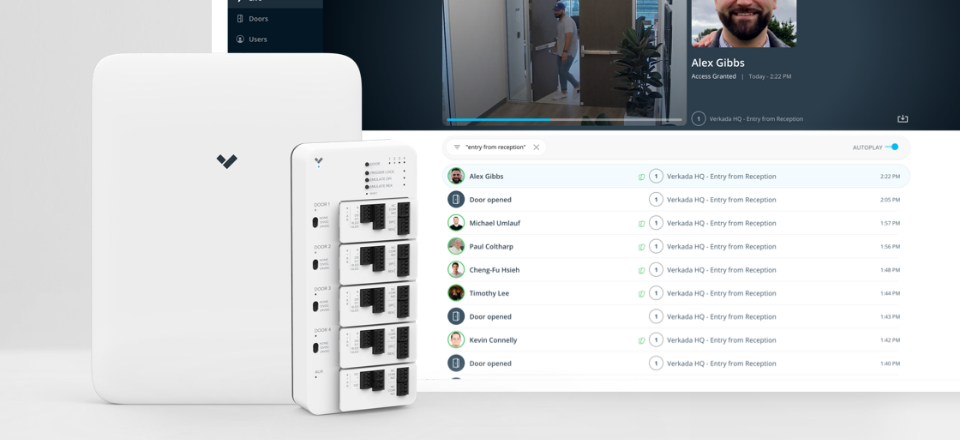 Final Thoughts
Concerned about the surety of your access control technology? Want to take reap the benefits of your existing technology? Now is the time to work with a professional maintenance and upgrade company. Failure to act could cause serious security problems for your business, staff and assets.
At the Chris Lewis Group, we understand the importance, reassurance and convenience a reliable access control system can bring to your business. Our industry experts are highly experienced in the spec, design, installation and aftercare of cloud access control technology.
Get in touch with our experts today to see how we can support your business
Submit the form below and we will get back to you shortly.

I run our sales, technical design and marketing initiatives for the business. I work closely with manufacturers and trade associations to keep abreast with the latest technology and regulations making sure our clients are getting the very best and latest systems available.
Are you looking for a new CCTV system and want to know if Cloud is right for you? After relying on NVR storage for the best part of 50 years, homeowners and businesses are moving their security.
The cloud-based security market was worth over $46 Billion in 2022, and that value is expected to more than triple in the next decade. The shift to cloud rather than on-site data storage has.
As an administrator of an educational facility, your highest priority is the safety of the students in your care. One of the most important steps in this process, as identified by Ofsted, is ensuring.