Commercial Fire Risk Assessment Experts
A workplace fire costs UK businesses an eye-watering £657,054 on average, per incident. With a comprehensive fire safety risk assessment, performed by a competent person, you'll be able to fully understand and control your risks, before they become a problem.
At Chris Lewis Group, we've helped businesses of all sizes to keep their buildings safe and compliant. Our expert fire risk assessors can take care of the process from start to finish. We take the weight off your shoulders and make sure that you are always following the relevant fire safety measures as well as meeting the latest regulations.
Your Legal Obligations for Commercial Fire Risk Assessments
Conducting a fire risk assessment is a legal requirement for commercial sites. If you are the responsible person for a non-private (home or dwelling) building as an employer, owner or occupier, it's your duty to spot potential fire risks in your premises and take the relevant action. Those that ignore this duty can face limitless fines or up to two years in prison.
Identify fire hazards

Identify people at risk

Evaluate, remove or reduce the risks

Record your findings, prepare an emergency plan and provide training

Review and update the fire risk assessment regularly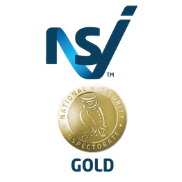 Martin Gibson
General Manager, JETS
"The service that we have received has been first rate. Chris Lewis Fire & Security has really taken the time to understand our requirements and limitations, and has delivered in every aspect of the work. I now see them as trusted advisors who I won't hesitate to contact when the time comes to extend or enhance the systems we now have in place."
Neil Carden
Manufacturing Director, Naim Audio
"We're delighted with the speed and smoothness with which our fire alarm upgrade has been completed. The team at Chris Lewis Fire & Security has taken the time to fully understand how our business uses our premises, and it has recommended the best equipment to meet our needs. I have complete confidence that we've now got one of the best fire alarm systems available."
Paul Mulford
Clerk of Works, Balliol College, Oxford
"The College is delighted with its new fire system and very appreciative of the service we received from Chris Lewis Fire & Security. Their engineers provided sound advice and recommendations and made what could have been a very difficult and disruptive process, very smooth and painless"
Jonty Camsey
ICAP
"Simply the best. Don't bother with any other alarm companies, there is no need to as you have the best there is with Chris Lewis. Can fault no aspect of their service."
How Can Chris Lewis Fire Support You?
Our highly experienced team are experts at identifying fire risks. We will carry out a thorough fire risk assessment on your premises and review this every year - or sooner, should there be a significant change in your setup.
All of our risk assessments are carried out practically. We review procedures, fire control solutions and conduct an in-depth inspection of the building for threats to ensure full compliance. Our assessment will provide a complete analysis of issues that need attention, with a written record and clear action plan for resolving them. Our assessment team take the stress right off your shoulders, with no disruption to your business - that's why we're South East England's #1 provider!
Connect with our fire safety experts today
Submit the form below and a member of our team will get back to you very shortly.
---
Latest Fire Protection News
---