Protecting You When You Need It the Most
Last year there were over 13,000 commercial fires recorded on the governments database yet only 16 resulted in deaths.
Having an effective commercial fire alarm system in place is one of the many reasons this fatality figure is so low, and Chris Lewis are here to help protect you, your staff, your customers, and your business when you need it the most.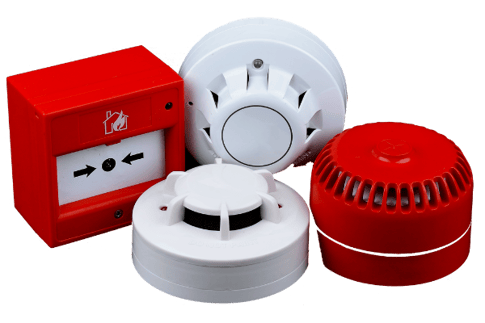 Conventional Fire Alarm Systems
A conventional fire alarm system breaks a premises down into zones, with each zone having its own warning light inside the control panel. If an alarm is triggered, the alarm panel will display which zone the fire can be found inside, allowing you to act accordingly.
These systems are seen as one of the most reliable fire alarm systems and, inside buildings that have less than 20 detectors, can be 30 to 50 times cheaper.
It can be very difficult to identify the source of the fire because the panel is broken down into zones, with each zone potentially having multiple rooms and multiple detectors inside it.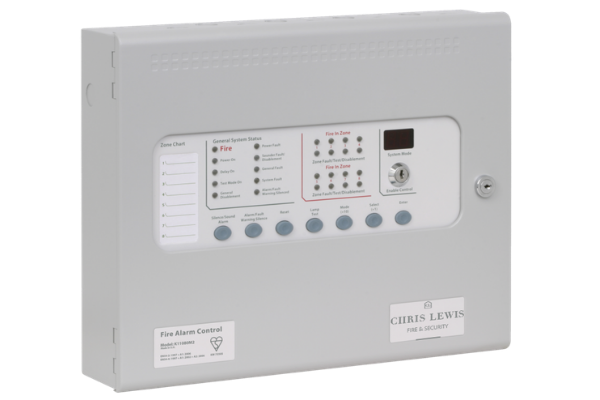 Analogue Addressable Systems
These systems, often referred to as 'intelligent' systems, are designed for use in larger, more complex settings. Unlike conventional systems each detector has its own unique address meaning that if a detector is activated, the control panel can relay information on exactly where the problem is and what the status of the problem is (fault, smoke, heat or contamination), allowing you to react accordingly with higher levels of accuracy.
Each detector has its own cabling which relays directly into the control panel, allowing you to see which detector has been activated in the case of a fire. This results in more specific resolutions to the problem because you can quickly pinpoint where the trouble signal originated. It also means that less cabling is required because the detectors are not all on one large loop.
Potentially the most attractive benefit of this system is that it can be customised via in-panel software to do things such as open all access control doors when triggered, automatically call the fire brigade, and more.
Unlike wireless alarms, the setup process will require wiring and other equipment to be hidden inside walls and so will not be suitable in some environments.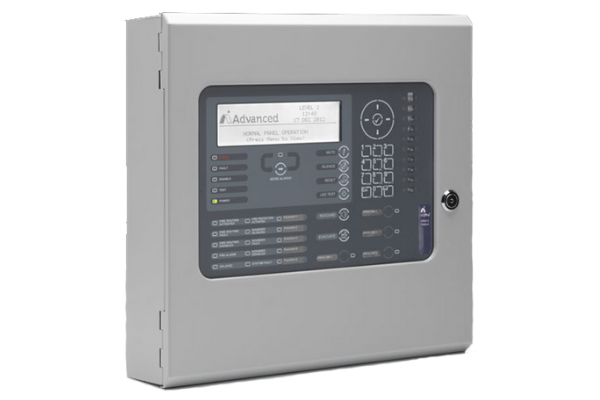 Wireless Fire Alarm Systems
Preferred in settings where the design of the building is a priority, such as listed buildings, wireless fire alarms do exactly what they say on the tin. The system works over a radio bandwidth and, in the same way as an addressable system, will provide you with the precise location of where a detector has been activated so that you can act accordingly.
With no need for cabling to be installed installation is cheaper, cleaner, and more efficient. Plus, with no cabling, not only can you protect the aesthetics of the building but if a fire does break out there are no cables to be destroyed before an alarm can be triggered. The system is incredibly flexible because detectors can easily be moved without any mess and the system can expand simply by adding more wireless detectors.
These systems are used less frequently and, as such, are less trusted. It's not that they are less reliable they are just not used as often so have not had as much opportunity to build a strong reputation. It is also essential to regularly change the batteries in the detectors as if they are not maintained the alarm system will not work.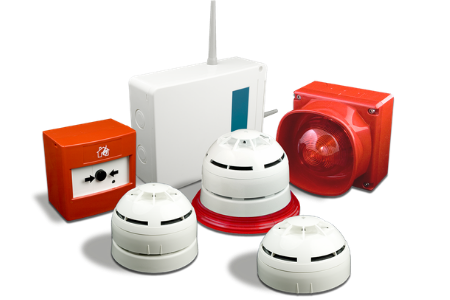 Open Protocol Systems
Unlike a closed protocol system, in open protocol systems, the manufacturers will disclose the full technical details of their products, enabling other manufacturers to produce compatible components. These systems make detectors, interfaces, and control equipment interchangeable across a wide range of manufacturers and offer you freedom of choice in terms of both product and installer.
You or your installer are free to choose components that best meet the precise requirements of your fire system design. You can also elect to use different suppliers according to their specific areas of expertise. Additionally, you can choose to use a company other than the installer to service the system, or to provide upgrades to access new features!
If an open protocol component is upgraded, there is a small chance that it may no longer be compatible with every other part of the system. Fixing such incompatibility problems may be time-consuming or cause additional expense.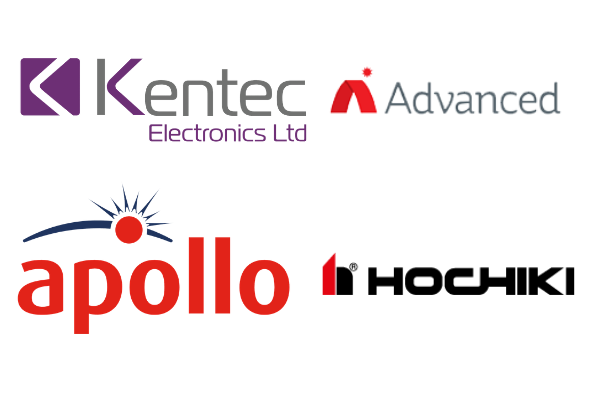 Networked Fire Alarm Systems
Often found in the largest and most demanding of premises, a networked fire alarm system has multiple control panels that can be viewed either individually or from one central location. This system can monitor multiple buildings within your site and through the use of a networked system, your ability to control what is a large and complex alarm system becomes far simpler.
The primary benefit of this system is that it can combine fire alarm panels from different buildings into one central location, making a complex system very easy to manage and monitor. There are also some very custom integration opportunities available and the system can then be fully integrated with your notification system to deliver critical messages to designated people or groups, in addition to logging things such as false alarms, maintenance visits, and upgrades.
As a result of the different panels working in conjunction with each other, this system is one of the most durable available because in the event of a fire one compromised panel cannot take down the entire system.
Due to the complexity of the system, if not installed by a fully accredited installer with a good reputation, you will find it very challenging to get the full capacity out of the system. Some common mistakes which may occur include installing network cabling too close or next to the RF interface, not installing a fully tolerant network card, using too much cabling, or not using the correct grade of cabling.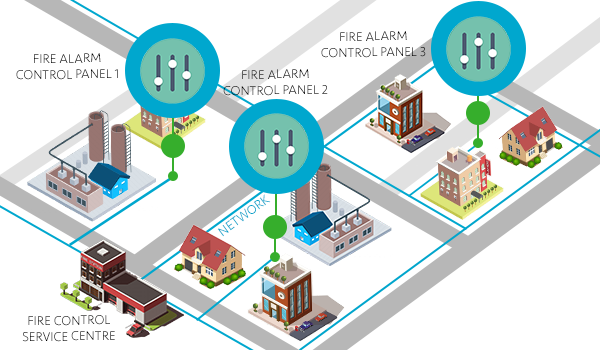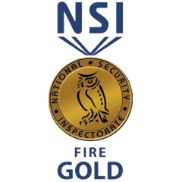 Martin Gibson
General Manager, JETS
"The service that we have received has been first rate. Chris Lewis Fire & Security has really taken the time to understand our requirements and limitations, and has delivered in every aspect of the work. I now see them as trusted advisors who I won't hesitate to contact when the time comes to extend or enhance the systems we now have in place."
Neil Carden
Manufacturing Director, Naim Audio
"We're delighted with the speed and smoothness with which our fire alarm upgrade has been completed. The team at Chris Lewis Fire & Security has taken the time to fully understand how our business uses our premises, and it has recommended the best equipment to meet our needs. I have complete confidence that we've now got one of the best fire alarm systems available."
Paul Mulford
Clerk of Works, Balliol College, Oxford
"The College is delighted with its new fire system and very appreciative of the service we received from Chris Lewis Fire & Security. Their engineers provided sound advice and recommendations and made what could have been a very difficult and disruptive process, very smooth and painless"
Jonty Camsey
ICAP
"Simply the best. Don't bother with any other alarm companies, there is no need to as you have the best there is with Chris Lewis. Can fault no aspect of their service."
System Design, Maintenance, & Upgrades
Looking to connect with one of our experts regarding your requirements?
Submit the below form and we will get back to you very shortly to discuss which type of fire alarm system is best for you.
---