A rack is one of the most important parts of a Smart Home. A good rack can make the difference between a high-functioning, dependable system and one that has numerous technical faults.
Jump To
If your rack or smart home system hasn't been designed or set up correctly, it can lead to many problems. You could have poor connections, devices that are badly labelled, cables that are tangled, or a system in danger of over-heating. If your system isn't working as it should, the lack of rack could be the issue.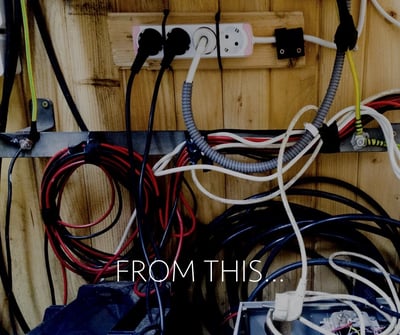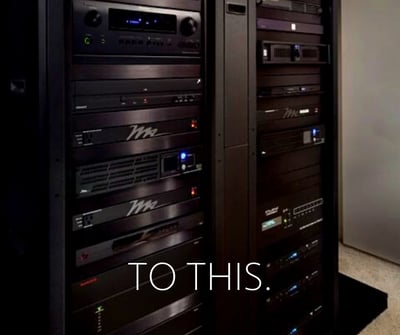 What Is a Smart Home Rack?
A rack is the hub that connects all your Smart Home technology together, and when done well, can provide many advantages for you. They're designed to increase serviceability and make troubleshooting far more convenient for maintenance professionals and the end-user. Plus, they're also one of the many elements that makes a smart home look great.
So what does a rack actually look like? A rack is a metal tower structure that houses the main components of the home's automation and audio/video equipment in a discrete location.
Smart home racks are essentially the brains behind the inner workings of your technology. There's a lot that goes into a perfectly integrated smart home. Rather than having A/V equipment and messy cables scattered throughout the home, smart homeowners turn to rack systems to keep their systems running smoothly - and out of harm's way.
Why Should You Invest in a Smart Home Rack System?
Easier to Maintain
A rack helps to organise your technology, meaning less time for you dodging dust behind the telly and more time enjoying your great tech! This also means increased ease of servicing by professionals. Your wires and technology are more easily accessible, which cuts the time of maintenance and servicing by a lot, equating to less cost.
There's nothing worse than having to unplug every cable to troubleshoot an issue. We know that first-hand. By keeping a tidy, labelled rack, you'll be able to maintain your smart home with greater confidence, and identify high-attention risk factors quickly and simply.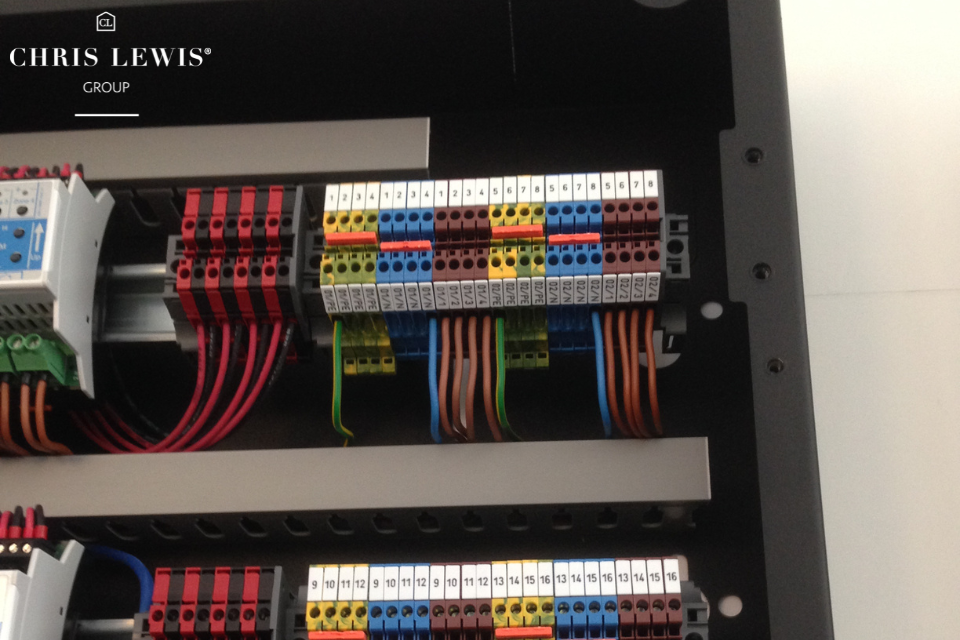 Greater Efficiency
A correctly wired rack is a smart home technician's dream. It can make the difference between a reliable, smooth-running system and one that falls short of expectation. Not to mention, proper rack wiring makes future maintenance, repairs and troubleshooting far quicker.
Efficiency is a key advantage to installing a rack. The layout allows for higher levels of efficiency both in the technology itself - as the tidiness means less wires get crossed, literally – and in maintaining the technology, because the ease of access means your technology can more efficiently be serviced.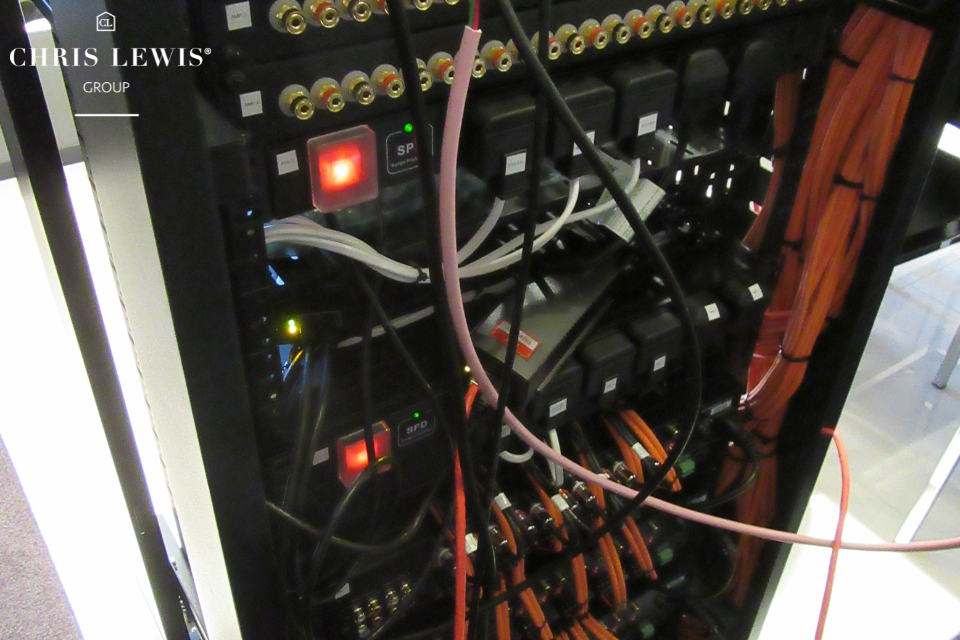 Longer Lasting
As smart systems age, they begin to slow down, becoming unreliable, clunky and problematic - this becomes even more apparent with day-to-day use. Over time, integrated compatibility can affect the convenience of your smart home, preventing your devices from communicating with one another effectively.
A poorly installed rack is the number one cause of performance issues in any smart home system. The sheer amount of back-end wiring that goes into a fully-suited smart home can make troubleshooting faults an overwhelming task, but a professional rack renovation is usually a good place to start.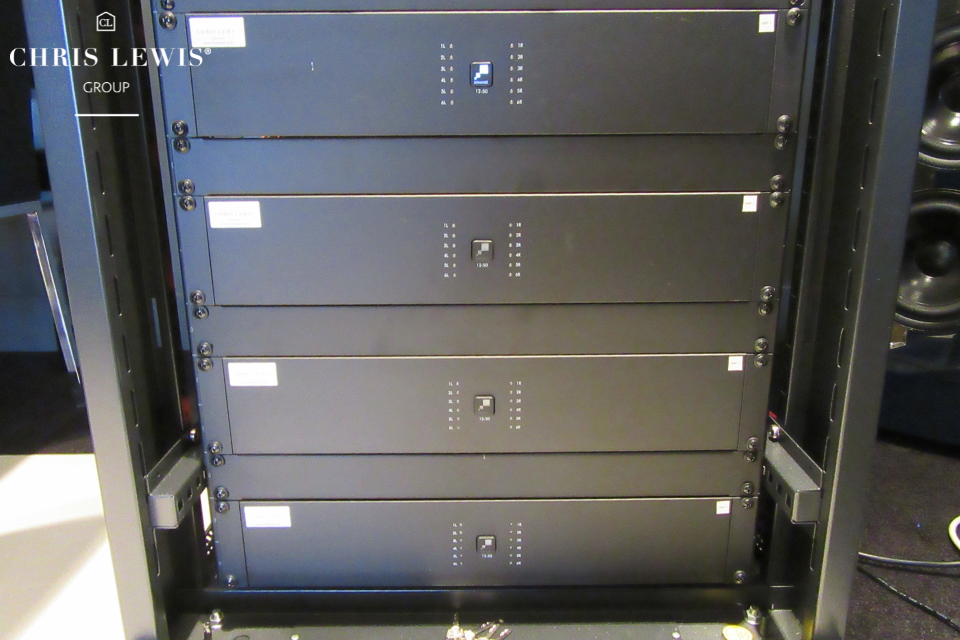 Increased Performance
As well as looking great, the performance of your technology will improve dramatically. This goes alongside the efficiency as the neat layout will ensure less problems are encountered, equating to better performance overall.
A solid rack setup also helps to solve issues like electricity faults and overheating - both of which can impact the performance of your technology AND the safety of your home. An estimated 46,700 fires are caused by electrical mishaps each year!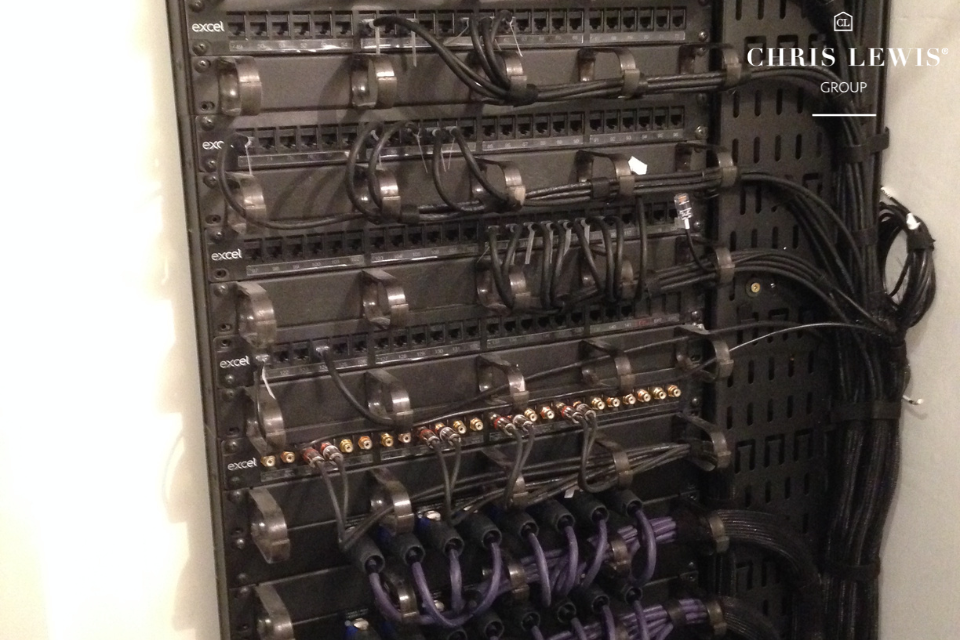 Final Thoughts
---
At Chris Lewis Smart Home, we pride ourselves on the skills and expertise of our team. Our racks are a prime example of the attention to detail and knowledge we offer to our customers; to ensure they have the best system available.
In fact, our racks are so good they are award-winning. We won the CEDIA award for the Best Dressed Rack and we have been creating customised racks to suit the individual needs of our customers ever since.
If you are having a problem with a home cinema, A/V, intelligent lighting, or any other smart integrated system, we can help. We offer full system audits, a range of support packages, and one-off repairs and upgrades. Get in touch today!
Get in touch with our experts today to see how we can support you
Submit the form below and we will get back to you shortly.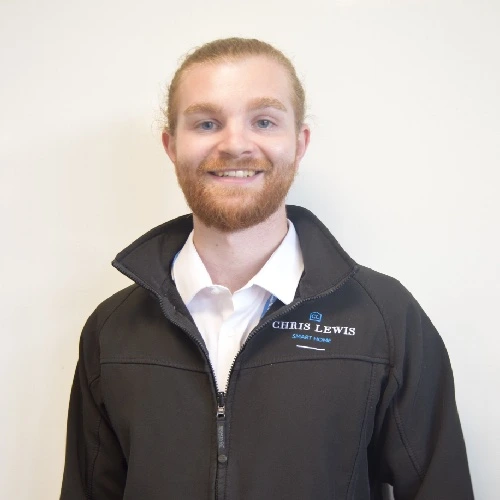 I design new installations, specify system upgrades and support and maintain clients' Smart Technology. My background is high-end Hi-fi systems, but I have upskilled to become an expert in all smart home systems. I pride myself on a personal, practical service that turns complex systems into simple solutions.
One of the most common questions on the internet with regards to smart home technology is the cost. Obviously pricing for a design and installation will differ greatly between projects, but "it.
On its own, a smart home system can transform your day-to-day life, massively improving the comfort and convenience of your property. The more systems you add, the greater the improvements.
When looking for smart home technology to improve your property, it's tempting to purchase the most popular option on the market. Many of the smart home devices currently available to the general.