While investing in access control technology is a great way to boost the level of security in your workplace, very few systems are as complex to install and maintain.
With a wide range of moving parts and potentially hundreds of users touching exit buttons or scanning readers on a daily basis, there's a lot that can go wrong with access control - and we've seen this first-hand.
Jump To
With over 25 years of experience in maintaining commercial security systems, we've repaired our fair share of DIY-disasters and dodgy third-party set-ups.
In this blog, we'll explore five of the most common access control mistakes business owners make when selecting, installing and maintaining their technology. We'll take a look at the nasty common culprits and how you can avoid them. Let's dive in.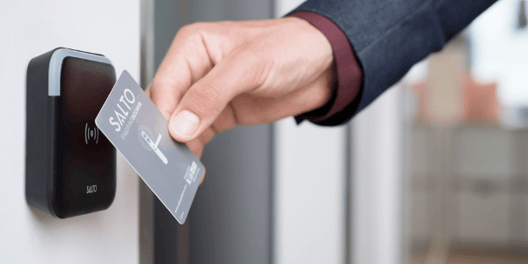 1. Installing Outdated Technology
In 2021, there's really no excuse for installing outdated physical access control tech. We've come a long way since the days of keypads and receptionist sign-in sheets. Now, leading businesses are getting into their buildings with facial recognition, fingerprints and NFC on mobile phones. And for good reason.
Why? Well, many businesses understand the risks linked with outdated access control technology. They'd rather invest their money into keeping staff safe than take chances. Choosing an older system might seem like a cost-effective decision at first, but it's actually likely to cost your business more money in the long run.
Repairing older systems can require a whole range of expensive parts and attachments, and these can be challenging to find. Think of it like maintaining a classic car or period home; except this technology ages at a much faster rate.
And that's not the only downfall either. Outdated commercial access control comes with far greater risks than just part-sourcing and maintenance costs. They're also generally weaker against more modern hacking and data risks. Think of it this way: no matter how well-maintained your system is, if it's outdated it'll never be designed to combat newer cybersecurity threats, which impact a business both financially and emotionally.
Plus, biometric and NFC powered access control takes away one of the age-old issues with access cards and fobs: cloning. If your credentials have been cloned even once then your system is essentially being put to waste as you'll never be able to accurately audit who is coming in and out of your building at any given time. Your access control is only then as good as the keys you replaced.
So, when it comes to choosing an access control system for your business, it's always worth considering where your money is best spent: maintaining older technology, or investing in a more future-proof and long-lasting alternative.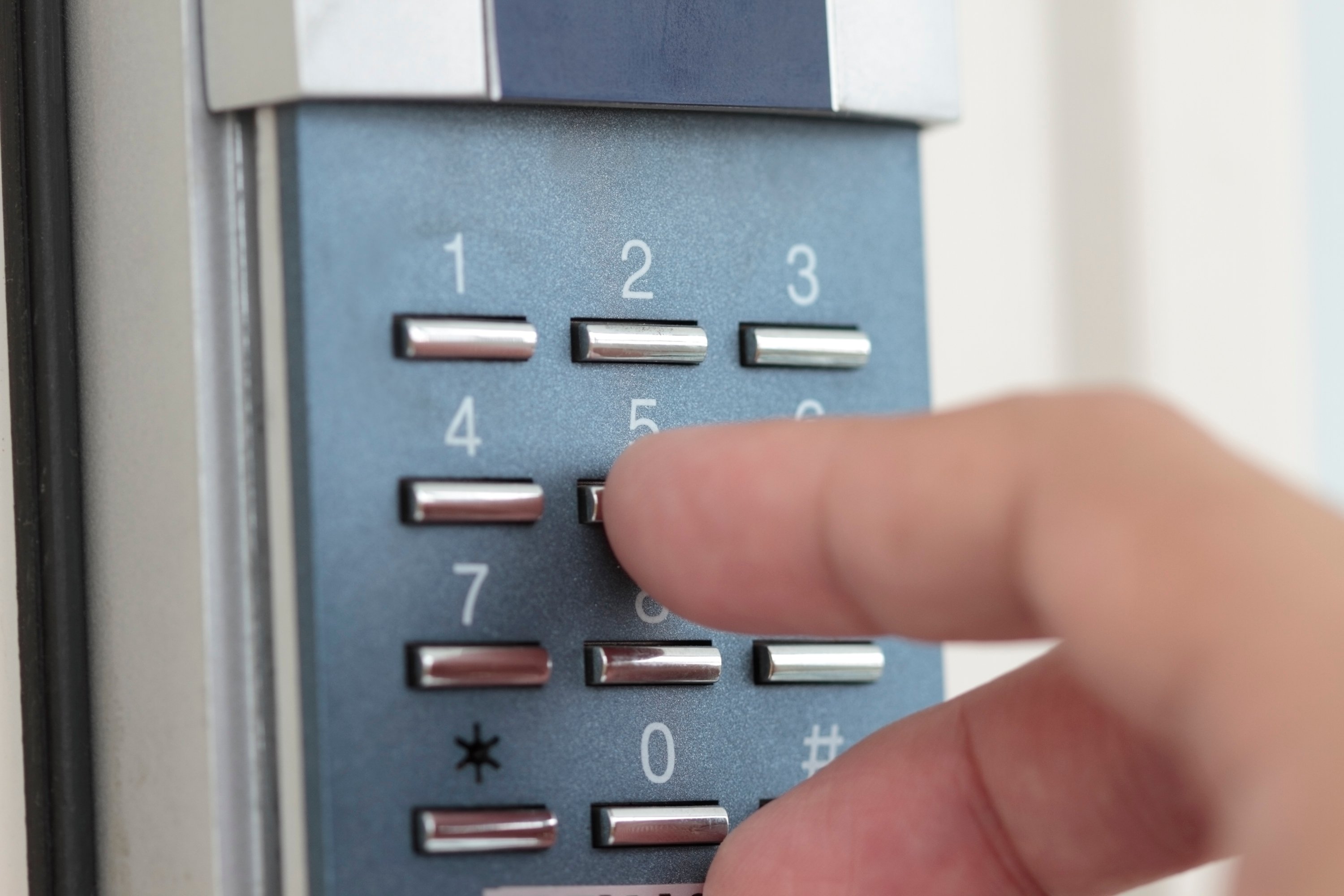 2. Ignoring Regular Hardware & Software Maintenance
Far too often, businesses see access control technology as a one-and-done: install the system and protect those inside. This is a costly and frustrating oversight.
Criminals know what to look out for. If you're going to spend the time, effort and money on an advanced access control system, you need to maintain your existing entry points. It's worth reviewing your access control requirements regularly as your building layout and usage evolves.
Countless controlled doors fall victim to poor mechanisms: weakened locks, ill-fitted doors and unadjusted latches. These present an easy chance for trespassers to access your building undetected - no matter the strength or quality of your access control system. We recommend that you have your doors regularly inspected and adjusted, with strikes, hinges, closers and mechanics lubricated and cleaned.
But don't forget, criminals aren't just accessing your property with a crowbar and ski-mask. For full protection, it's also important to update access control software on a regular basis, to make sure cybersecurity threats are mitigated. In doing so, you'll keep on top of the latest software patches, strengthening your system in the battle against hackers.
3. Choosing the Wrong System
As we've mentioned, in 2021 there are a wide range of electronic access control technologies on the market. While effective in a lot of cases, key fobs and card readers have quickly been replaced by alternatives that are closer to the technology we use in our daily lives. Think: mobile access, fingerprint scanning and facial recognition. In fact, the use of biometric technology has grown rapidly over the last three years, outpacing all other security technologies by 35.1%.
One of the most common mistakes we see business leaders make is simply not taking the time to research the most appropriate system for their company, staff and specifications. And then paying the price for this.
Warehouses holding expensive stock or firms housing important data should demand the highest-level of access control technology. But, we still see many of these businesses relying on key cards and fobs to keep their assets safe. This is a huge risk for them to be running.
Key cards and fobs present opportunities for misplacement, cloning, theft, tailgating and other physical risks. These leave businesses exposed to attacks from trespassers on a mission to steal or damage property.
Thankfully, biometric access control makes these risks a thing of the past. Not only is this technology convenient, but it's also highly secure. Why? Because it's incredibly difficult (and illegal) for someone to steal your fingerprint or face. This high-level entry control grants access one individual, and one individual only.
4. Taking User Shortcuts
We get it. Getting access control right isn't quick or easy, but it's never worth taking shortcuts when it comes to access management and setting up user credentials.
The typical shortcuts that we see business take tend to include:
Allowing too much Access to the Database
Failing to Remove Former Employee Credentials
Sharing User Credentials
Emailing or Texting Individual Credentials
Setting up a system not to detect tailgating
In most cases, these shortcuts are entirely avoidable and simply come down to a lack of management. Every company that uses access control needs a credential manager. It should be their duty to ensure that access credentials are tracked, accurate and accountable for each member of staff, stopping them being shared or stolen.
Businesses that share access credentials across their workforce are essentially putting their entire system (and the finances spent on it) to waste. As soon as user access accounts, passwords or mobile credentials are shared, business leaders no longer have accountability over their staff. Users may clock in and out at any time disguised as another person, making audit trailing and HR roll-calling an absolute nightmare.
Not to mention, there are glaring security risks that come with spreading user access credentials too far. We always recommend integrating your access control system with a smart CCTV camera, intruder alarm and facial recognition technology. This will allow you to monitor each person accessing your building - 24/7, backing up audit trailing with hard video evidence. Cameras can be used to detect against tailgating, logging these events on your system and sending you notifications when someone holds open the door for the person behind them.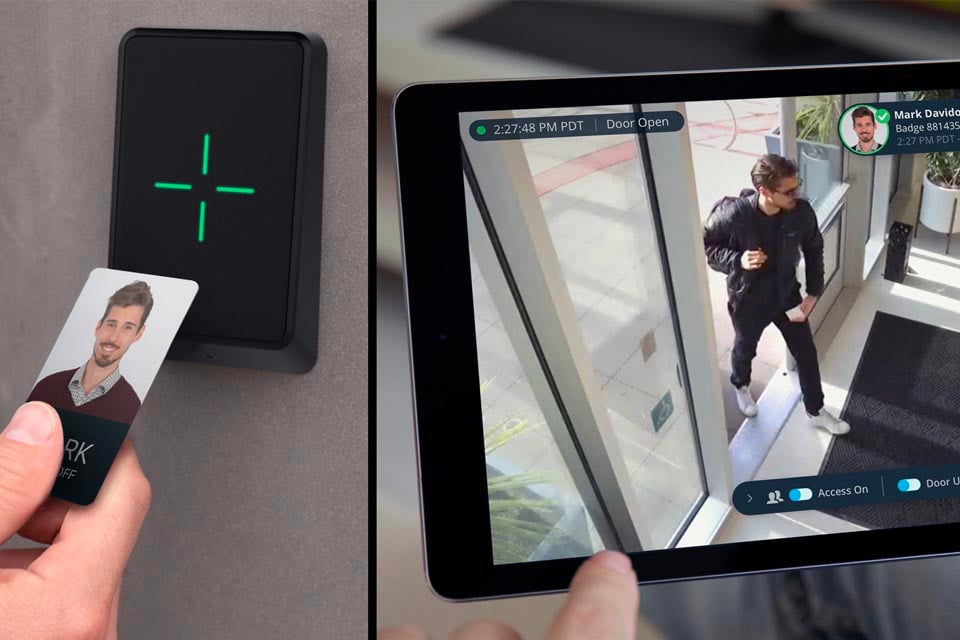 5. DIY Installations & Untrusted Installers
It's easy to belittle the time and effort that goes into installing a great access control system. But it's never worth compromising the quality of your technology with an inexperienced tradesman or DIY job. As we've mentioned, there are only a handful of security systems that are as complex to install.
With any access control installation, maintenance or servicing there is natural room for things to go wrong. To make sure your system is meeting its full potential, a professional installation is always advised. Access control experts will be able to recommend and install technology that suits your needs and building.
At Chris Lewis, we understand the reassurance an intelligent access control solution can bring to your business.
We work closely with industry-leading access control technology brands. We've earned the following credentials within our ranks:
Our installation services are designed to future-proof your access technology and our engineers are keen to ensure that your system is always meeting the benchmark in quality.
Get in touch with our access control experts today:
Submit the below form and we will get back to you very shortly.

I run our sales, technical design and marketing initiatives for the business. I work closely with manufacturers and trade associations to keep abreast with the latest technology and regulations making sure our clients are getting the very best and latest systems available.
Every building faces its own unique security challenges. From out-of-hours cleaners to blind spots and hard-to-reach zones; there's simply no 'one-size-fits-all' when it comes to designing a.
Businesses and homeowners of today are relying on surveillance systems to keep their property and assets secure. In fact, there are now an estimated five million security cameras in the UK, according.
A care home is two things: a business and a home. Whilst managers have the duty of making sure business is profitable and running smoothly, the number one aim of any care home is to make sure.