Meet Verdaka Guest
Verdaka Guest is a visitor management system that integrates seamlessly with video security and access control. It's designed to make the user experience slick, giving a great first impression for visitors to your building. It provides you a list of all the visitors in your building and where they were last seen on one of your cameras.
Strengthen Security while Simplifying Visitor Management
Incorporate visitor management into your physical security measures - all within a single pane of glass.
Sign-in via an email invite, ipad kiosk or QR code. Guests simply follow the flow to check in, and hosts are instantly notified to greet them.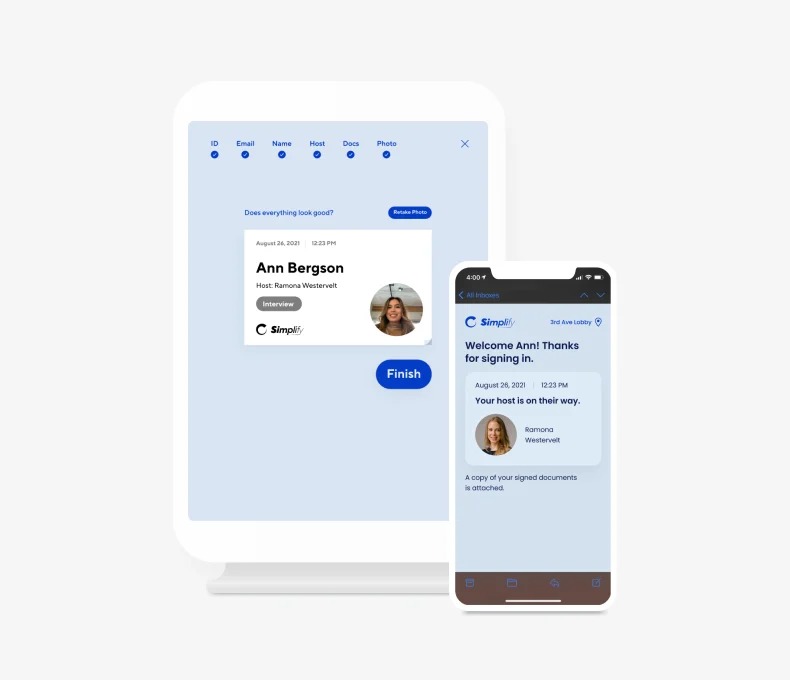 Your needs are unique. From branding to custom sign-in flows and document types, admins can customize the experience in minutes.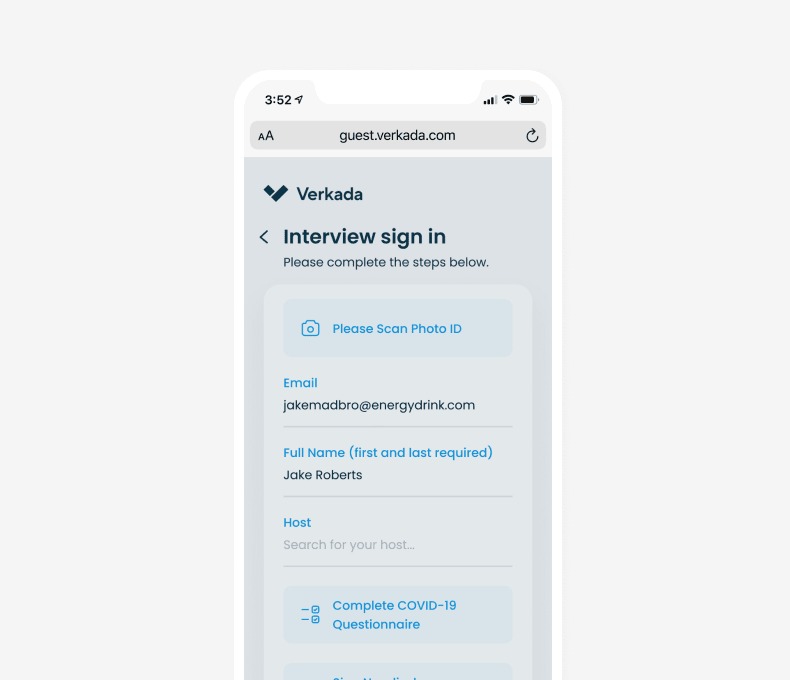 Built upon the Verkada security platform and integrated across the product stack, admins can manage guest logs, review video footage and remotely unlock doors - all from the Command platform.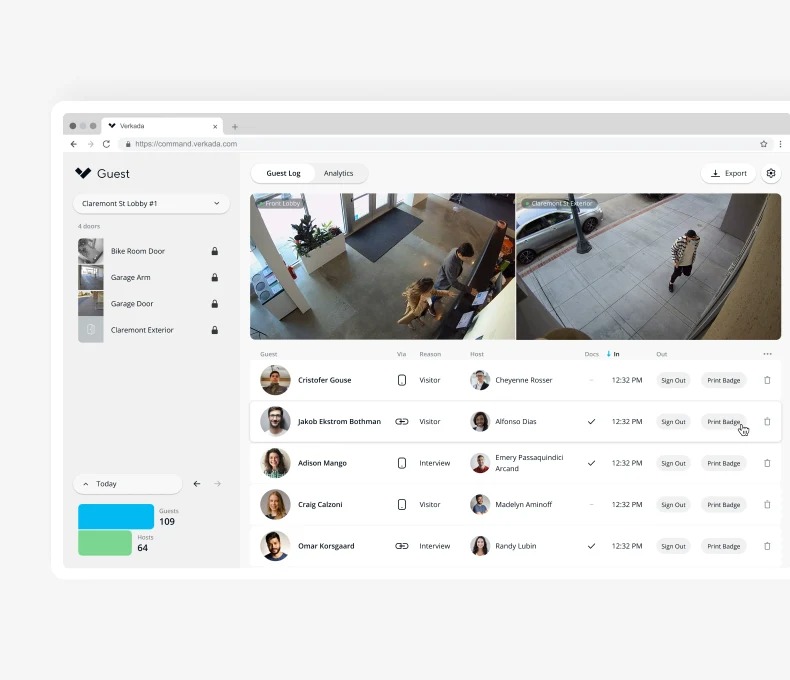 Instantly screen visitor information against a national sex offender database. Deny entry and alert relevant staff to those who pose a risk.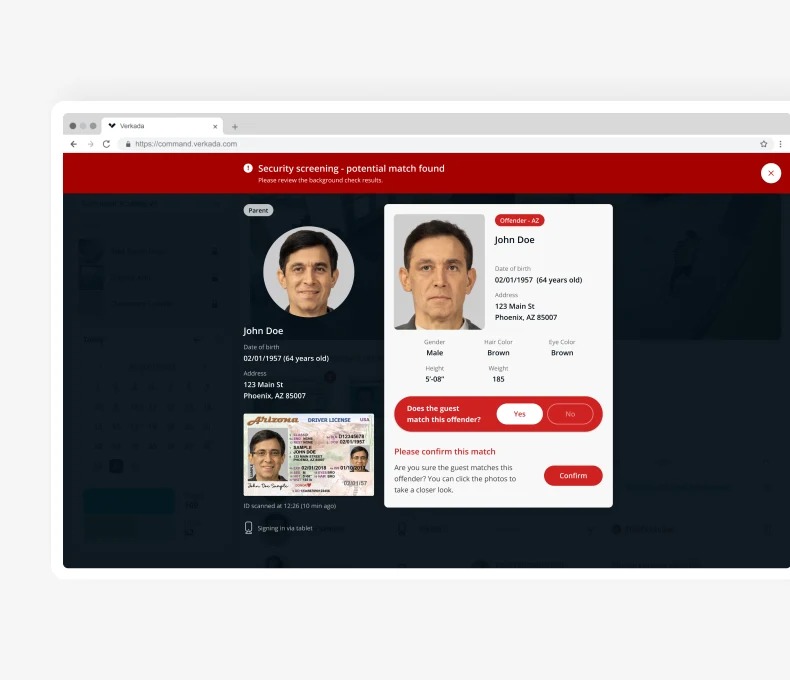 Key Features
All the features you need to welcome visitors and maintain visibility and control of your building's security.
Integrate with Verkada Cameras & Access Control
Automatic arrival notifications
Role-based permissions and customisable visitor experience
1. Welcome visitors. Sign in, take photos and print pages
2. Notify hosts via email or SMS when guests arrive
3. Manage visitor activity in a single view
4. Configure Guest settings within Command
Looking to connect with one of our experts regarding your requirements?
Submit the below form and we will get back to you very shortly.