Effortlessly control the temperature of your home
Honeywell Evohome allows for easy control of your air conditioning and heating in every room of your home. This increases energy efficiency, reduces cost, and keeps you and your family comfortable at all times.

Create up to 12 different heating zones, allowing for optimum comfort and relaxation. Adjust the air conditioning to suit rooms that are occupied and ones that aren't.

Imagine that…
Imagine you are on the way home after dining out one night. You turn the heating on in the living room while on your way back, making sure it is the perfect temperature for when you arrive home. With Honeywell's Evohome, this is no longer imagination, but a reality.
Benefits of Honeywell Evohome
Controlling the temperature of your home has never been so easy with Honeywell's easily adaptable technology. Effortlessly control your heating and hot water from panels inside your home, through your voice assistants, using the smartphone app, or on your laptop/desktop.
Plus, you can add or remove zones whenever you want because Evohome has been designed to adapt to your lifestyle and needs, whether you have underfloor heating or air conditioning units, the flexible solution makes controlling your home simple.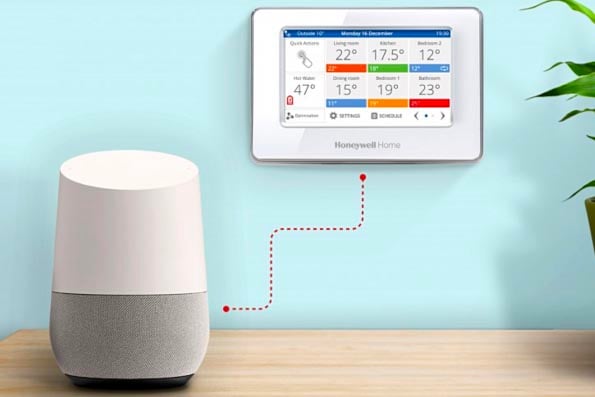 With Honeywell's smart zoning technology, you only heat or cool the rooms that you are actually using, rather than the whole home, saving energy and money.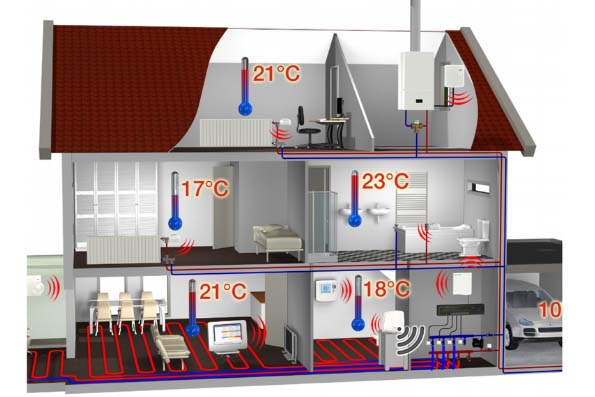 What can Chris Lewis do for you?
Our team of experts can design and install the perfect Honeywell Evohome solution. With over 10 years of experience working with smart home technology, you know you are in safe hands with Chris Lewis Smart Home. We can even help you integrate your smart heating with any other smart technology. Our specialists will customise your system to any custom requirements.

Once installed, our extensive maintenance and care plan packages will ensure you are getting the most out of your Evohome. Have an existing system that wasn't installed by us but needs maintaining? Don't worry, we can still help. Chris Lewis can take over and offer continued support.
Looking to connect with one of our experts regarding your requirements?
Submit the below form and we will get back to you very shortly.
North Oxford Residence
The homeowners of this North Oxford Residence contracted Chris Lewis to design, supply, install and commission an integrated system incorporating systems covering all elements of their home, removing wires and clutter to streamline their lives and give them the peace of mind that they can control everything wherever they are.