When it comes to keeping pupils safe at school, college and uni, there are many layers of potential risk. It's never worth cutting corners when it comes to the security and safety of your students and teachers.
Jump To
CCTV can be a valuable asset to schools, from monitoring students whereabouts to keeping an eye out for potential dangers. New technologies have advanced the potential of CCTV far beyond simply recording footage.
Here's everything you need to know about surveillance in schools and how CCTV can keep your students safe.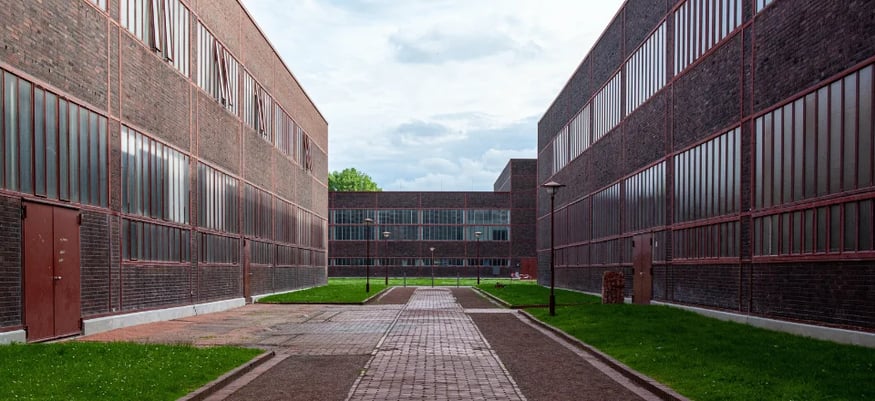 CCTV Video Analytics & AI
Video analytics are capable of inspecting video footage in real-time, to identify specific triggers or anomalies. These additional features upgrade a legacy CCTV system to an intelligent means of monitoring. Some examples include:
Students in the halls during class times.
People leaving or entering the school building or perimeter during school hours.
Larger groups gathering.
Loud noises above usual background noise with intelligent microphones built into the cameras.
Anti social behaviours.
Bags left unattended.
This tech can offer you a notably increased level of supervision over the pupils in your school which you simply could not achieve solely using members of staff and security personnel.
CCTV video analytics can also be used to alert you to the beginnings of trouble. Crowding on school grounds is usually a telltale sign of a problem developing such as fighting and vandalism. Crowding detection analytics can identify where it is taking place and signal for a response, allowing staff to act quickly and efficiently.
Object intelligence can be used to categorise meta-data on people who appear on your CCTV system, to allow you to easily search by person and vehicle or by description or name. It can also notify you if they have unauthorised access using facial recognition software.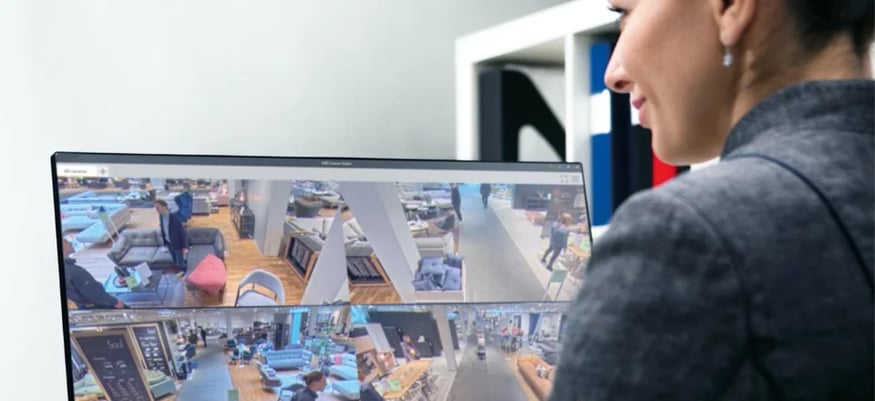 CCTV Perimeter Monitoring & Intruder Alarm Integration
CCTV can be used as a visual tripwire to set up perimeter monitoring around your school property. This is a highly effective way of protecting the school and assets, especially since there are often long periods of absence with nobody on-site.
During the term holidays, security can be used in this way to offer peace of mind that the school is protected. This removed the need for the added expense of employing physical security staff around the clock. School security can be overlooked during these periods when there are no people at risk, but criminals do not overlook these opportunities, eyeing up expensive equipment such as laptops and smart boards.
When integrated with your intruder alarms, cameras can be used to activate the alarms when motion is detected out of hours. Similarly, facial recognition software can identify an unauthorised person on the premises, such as an expelled student or repeat offender.
Heat mapping software can be utilised in the same way to identify unknown persons in or around the school property. The spec of your CCTV surveillance system can be tailored to your needs and requirements as an education centre, without interfering with student education and learning. This type of tech can be installed safely and securely to seamlessly blend with the surrounding environment.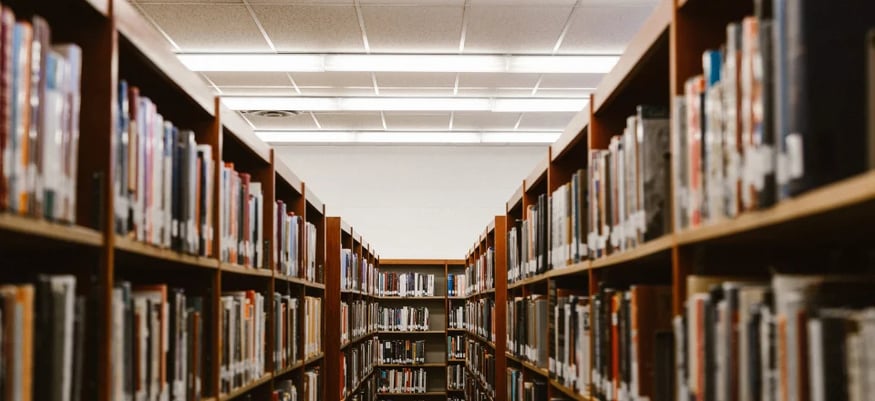 CCTV & Access Control Integration
Integrating security tech is really the key to giving you that extra peace of mind that the children who are in your care are safe during their time at school. Building a web of integrated systems which are all working together to monitor and alert you to all on-goings at your premises is a priceless tool.
When school access control is used with CCTV you are given a clear picture into who has accessed specific areas of the school, whilst limiting access to pupils in off-limit zones and monitoring potential attempts to break this. The CCTV footage is linked to an access control event. Simply click the event of Joe Bloggs entering a door at a certain time and the linked video footage will show for that access event.
Integrating access control with CCTV allows you to monitor tailgating events. When one person swipes their card to go through a door and another person follows without swiping theirs, the system will raise an alert and notify you of a breach of security in that area.
An access control system can be tailored to your school management by providing specific students and year groups with access to their designated areas. Using fobs or access cards to enter and exit areas like staff rooms or Sixth Form common rooms, you'll have an exact audit trail of who has been where. When students are monitored in this way, the system can alert you to events such as students truanting lessons.
CCTV and access control can work together to monitor visitors to the school. On such a large premises with a high volume of people every day, it can be overwhelming to keep track of everyone, and the fallout for a misstep is steep when it comes to child safety.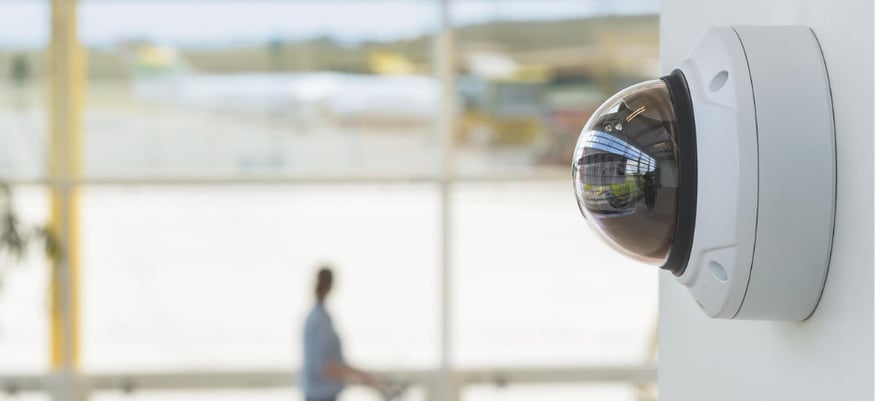 Improving the School Experience With CCTV
CCTV cameras in schools can be used for more than protecting children from potential physical harm. Surveillance on school premises can be used to monitor pupil actions, including bullying and anti-social behaviour, and enhance the learning experience for students.
Research conducted by the BBC in 2012 explored the advantages of CCTV cameras within the classroom. Results showed that pupils freely admitted CCTV had little impact on theft, but it did have a significant impact in the prevention of bullying.
CCTV measures can also be a great aid in helping schools comply with the latest Ofsted Guidelines. The expectation from Ofsted is that "appropriate arrangements must be taken to ensure children's and learners' security, taking into account the local context".
When CCTV security cameras are positioned in the right areas around the school property this can be achieved, helping to meet guidelines and creating a safer learning environment at the same time.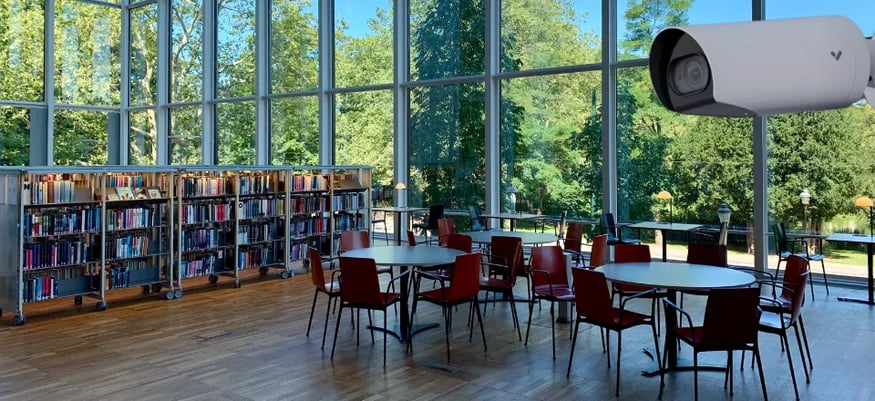 CCTV in Schools - The Legal Requirements
When CCTV is used in an academic setting it must comply with the GDPR and DPA laws. It's critical to ensure that private data is protected at all times.

Under data protection law, CCTV footage must be:
Processed fairly and lawfully.

Recorded for specific, outlined purposes.

Accurate and up to date.

Kept for no longer than necessary.

Secured against accidental loss, destruction or damage.

Processed in line with the rights of the person.
To use CCTV within schools, the Information Commissioner's Office (ICO)'s code of practice must be adhered to. This includes having signs visible around the school which inform people they are being filmed. You must also register with the ICO and may have to pay a data protection fee because you will be processing personal data.
There are many things to consider before introducing CCTV into an education centre, but the key thing to note is that cameras mustn't be placed in private areas such as toilets and changing rooms. You can find out everything you need to know in our blog CCTV and UK Law: The Legal Considerations.
The physical safety of your students is a crucial element to a place of education, and the fallout of an incident such as slips, trips and falls can cause a health and safety nightmare. The support of a reliable CCTV system for evidential purposes is a useful asset.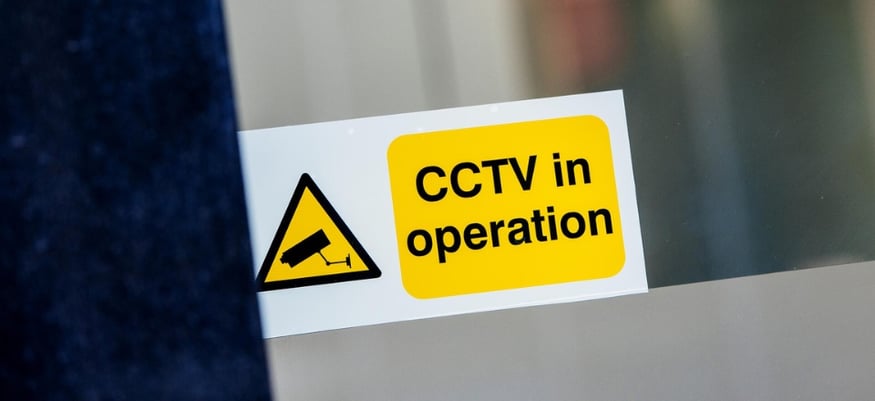 The Importance of Cyber-Security for School CCTV
In June 2021 the National Cyber Security Centre (NCSC) released an alert to the education sector encouraging institution to protect their networks to prevent ransomware attacks. This is a serious consideration to make when introducing security systems to a school, as this data needs to be properly protected and it is evident that schools are targeted.
Research has shown that the chances of a cyber-security breach increases the higher in education you go. 36% primary schools, 58% of secondary schools and 75% of further education colleges experienced an attack between October 2020 and January 2021.
It's crucial that academic institutions are protecting themselves from cyber-attacks to their CCTV security systems and beyond. The impact of a ransomware attack on a school can be destructive and extremely harmful, with one school reporting they were without computers and internet for a whole month. It's vital that cyber-security is considered when it comes to a school CCTV system as the breach of this data is a safeguarding issue.
A cloud security system will notably protect your facility from ransomware attacks, as this software can be updated and patched automatically and remotely. There is no need for a technician to visit your site to provide an update, leaving no window of time for attack. If a breach is found in a security system on a single site, this can instantly be resolved and then fixed at all other locations before the weakness is noticed.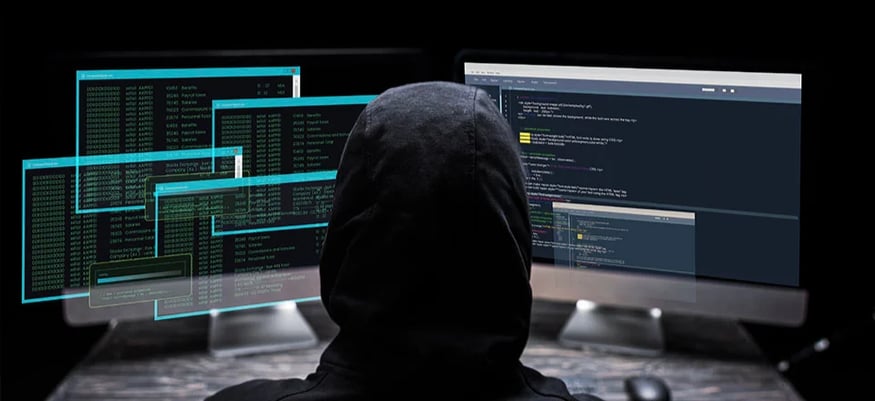 Final Thoughts
Security requirements in the education sector can be overlooked, but recent statistics have shown schools are increasingly being targeted. The State of Ransomware 2021 report highlighted schools as the second most targeted industry after the government.

When it comes to the safety and security of your academic facility, it's extremely important that you have taken the necessary measures to protect your systems. Whether you're installing CCTV cameras or a full access control solution, ensuring your staff and pupils alike are protected from data breaches is crucial.
With more than 20 years experience in security, we are on hand to install CCTV at your site and create effective security measures within your school. We understand the importance a robust security system plays in keeping your students and staff safe, and are on-hand to support you in creating a safer learning environment for students.
Get in touch with our experts today to see how we can support your business
Submit the form below and we will get back to you shortly.

I run our sales, technical design and marketing initiatives for the business. I work closely with manufacturers and trade associations to keep abreast with the latest technology and regulations making sure our clients are getting the very best and latest systems available.
Are you looking for a new CCTV system and want to know if Cloud is right for you? After relying on NVR storage for the best part of 50 years, homeowners and businesses are moving their security.
When considering which CCTV cameras and systems to install, security is paramount.
The cloud-based security market was worth over $46 Billion in 2022, and that value is expected to more than triple in the next decade. The shift to cloud rather than on-site data storage has.