Effortlessly control the lighting within your home with Smart Home Lighting Solutions
Here at Chris Lewis Smart Home, we stock a wide range of high-quality and high-tech smart lighting control systems. These systems come from the industry's biggest and best manufacturers including Lutron, Rako and Control4. We can ensure that your home's automated lighting system consists of nothing less than the best in lighting controls.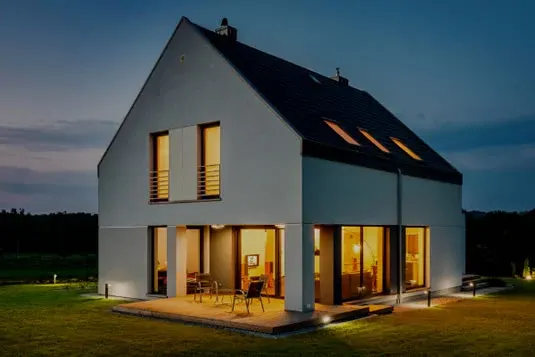 About Smart Home Lighting Solutions
Smart Lighting is an essential detail when building a smart home. Smart Lighting uses various lights, different methods, and wireless transmission for controlling the lights in your home. Compared to conventional lighting and led lights, smart lighting and smart light bulbs are initially more expensive. However, it will save you energy in the long run. Smart lighting will completely transform your home and breathe in new life in every room.

Smart lighting offers numerous benefits. Some of those benefits include:

Convenience. The user experience in smart lighting is outstanding. For example, you may need to go to the kitchen in the middle of the night. Smart lights, more specifically the motion-based ones, will turn on automatically because they detect motion. You can also control lights through systems such as Amazon Alexa, google assistant and other voice control systems.

Reduce cost by saving electricity. If you have invested in smart lighting then you will save electricity and lower your energy bill. This is because you can easily control the brightness of smart lights. You can also set a time schedule, and control lighting depending on occupancy.

Remotely controlled. Smart lights can be controlled remotely. You can turn the lights on and off even if you are not at home.

Easily customised to your mood. Smart lights offer the option to change the colour and intensity of the light according to your preferences.
Whatever your lighting requirements, we can help you create a relaxing atmosphere. Whether this is in your living room or by providing effective automated lighting outside your property. Our intelligent lighting systems can be integrated into your home. Providing you with an intuitive and enhanced lighting control system at the touch of a button. Smart home lighting systems can be used to gradually introduce lighting based on the time of day. And you can automatically control the lighting whenever you enter or leave your home via Wi Fi. You can also turn lighting off in low-occupancy rooms using motion detectors. Contact us today to find out more and discuss your requirements.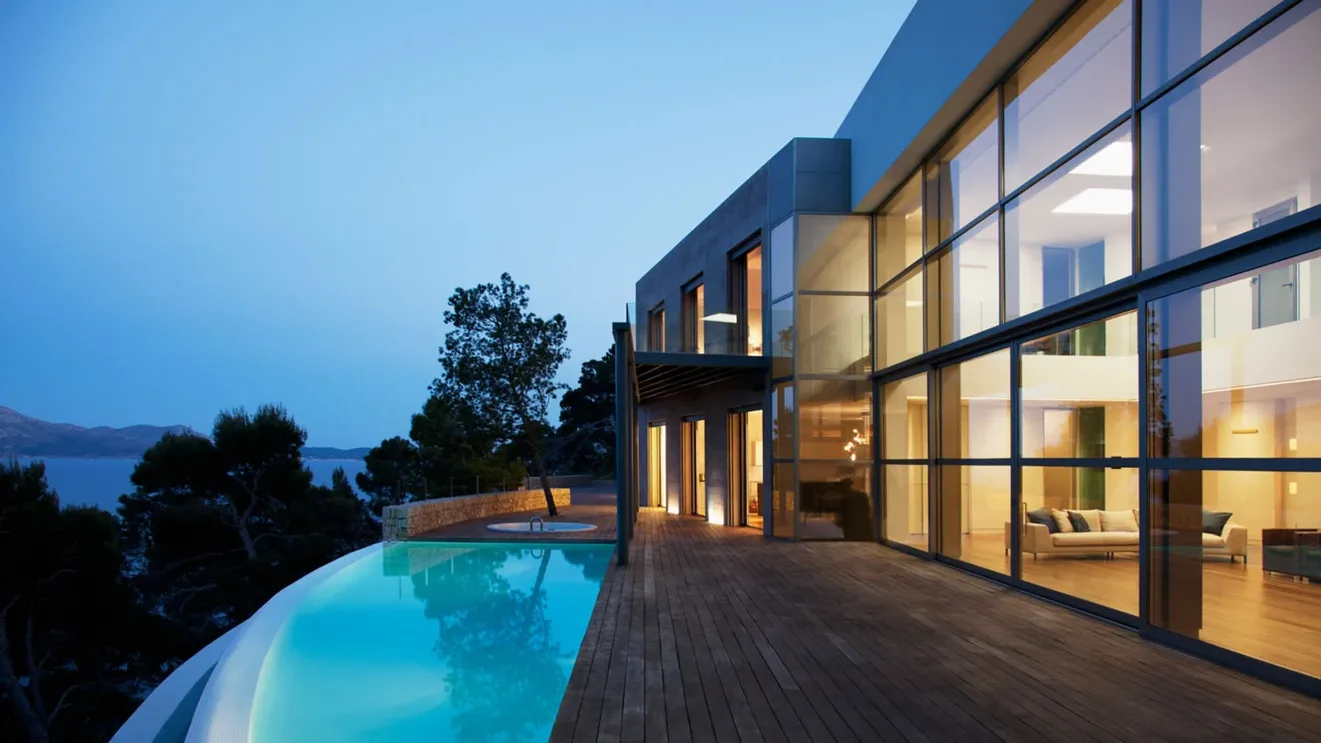 Imagine that…
Imagine getting home late. Your house is dark but as you reach the porch the lights automatically illuminate, sensing your presence and allowing you to see the door lock in the darkness. You enter your home and, juggling your bag, keys, and phone, make your way through to the kitchen. As you walk through, the lights automatically illuminate, guiding your way. With smart lighting, this is no longer just imagination, but a reality.
Our smart home lighting systems: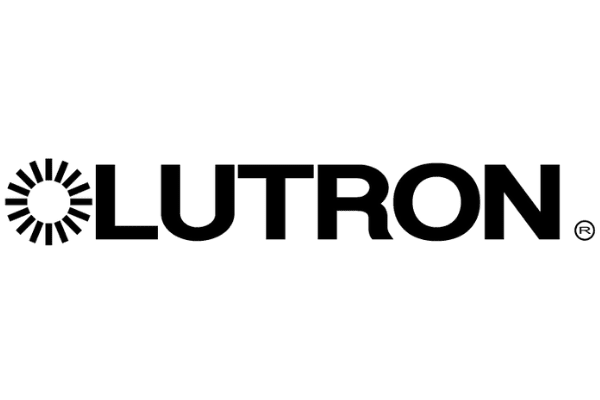 Lutron
Lutron is one of the industry's most innovative and well-established brands. They are a leading manufacturer of high-tech, efficient systems for both lighting and blind control. Their lighting control systems can be seamlessly integrated throughout your home. Allowing you to create a simple and easily controllable home lighting setup.
Highlights
Personalised lighting in any room at the touch of a button
Energy saving lighting that's better for the planet
Create mood-defining lighting scenes at the touch of a button
Set window dressings and lights to respond to daybreak and sunset
Turn lights on and off automatically when you enter and leave your property or individual rooms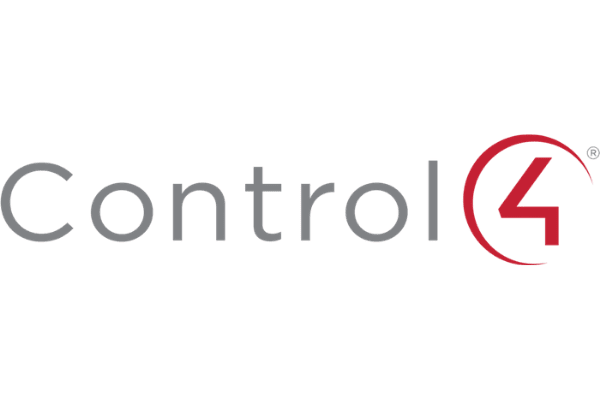 Control4
Control4 smart home controls are some of the most sophisticated available. They allow for simple and seamless integration of multiple technologies into one system. Their lighting control systems are easily controlled, automated, and accessed through control pads. Or they can be remotely controlled on your smartphone. Use Control4 whether you want the perfect ambience in each room or just an easy way to save energy. Control4 has the smart home lighting solution for you.
Highlights
Create mood-defining lighting scenes at the touch of a button

Set window dressings and lights to respond to daybreak and sunset

Turn lights on and off automatically when you enter and leave your property or individual rooms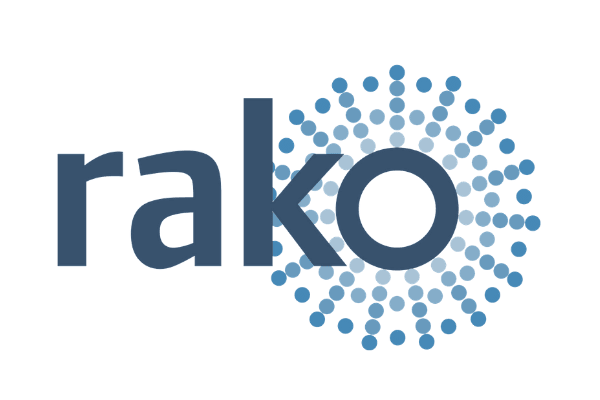 Rako
Rako specialise in effective digital dimming control systems. They are one of the UK's leading digital control manufacturers. They provide everything from automated lighting for security to ambient lighting. Their lighting controls are also one of the simplest and most intuitive systems available. They have an unrivalled range of products for both home and business applications.
Highlights
State of the art digital dimming technology

Customisable technology

Controllable via an app
Why choose us?
Chris Lewis Smart Home was established in 2008. The company is run by a team of dedicated IT and system integration professionals. We are expert team who love nothing more than to design and install the best smart home systems for you. We can advise you through all integration opportunities for smart home technology.
We also offer maintenance and support packages. These suit different needs and budgets. We are also happy to take on existing systems that have not been installed by us. We want to ensure you get the most out of your smart home systems.

"Chris Lewis Smart Home succeeded brilliantly in overcoming challenges of installing modern technology in an Edwardian house and were a pleasure to work with. We would definitely recommend them to others."

"The team at Chris Lewis are very flexible and accommodating. They're more than happy to spend extra time to help you get a better solution and you don't get billed for every additional hour because their focus is on developing long-term relationships with their clients."
Looking to connect with one of our experts regarding your requirements?
Submit the below form and a member of our team will get back to you very shortly.