Keeping you and your students safe at all times
On average there are 700 school fires each year in England, highlighting the importance of fire safety in schools and universities.
Whether this is teaching your students about fire safety or having the correct system in place to protect your staff and students, Chris Lewis is here to help, protecting your staff and students with only the best fire alarm systems.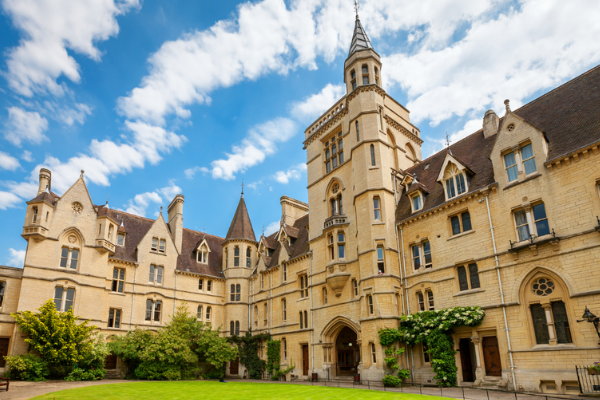 Conventional Fire Alarm Systems
A conventional fire alarm system breaks school and university premises down into zones, with each zone having a warning light to alert you to the location of the fire. This allows you to act quickly, establishing where the fire is and allowing you and the emergency services to follow procedure based on this.
These systems are seen as some of the most reliable and cost-effective options.
The individual responding to the fire needs to manually find the fire alarm and track down the fire. This can make it difficult to find the exact location of the fire as it is split into zones, rather than specific rooms.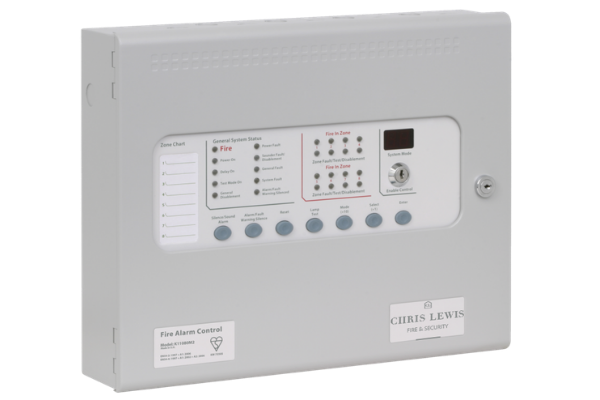 Analogue Addressable Systems
Analogue addressable fire alarm systems are a more sophisticated style of fire alarm, designed for use in larger, more complex educational environments. Unlike conventional systems, each detector has its own unique location, so when the alarm goes off the control panel shows the exact location of where the fire is and what exactly has caused it (fault, smoke, heat, or contamination). This allows you to react and identify the fire with higher accuracy.
Analogue addressable systems are the most popular option for schools, universities, and colleges, highly recommended by us as it allows for higher accuracy, meaning increased safety for staff and students.
The cabling is done in a loop which reduces cable runs on large systems. Each detector has its address programmed into it that send a signal to the control panel, allowing you to see the exact detector that has been activated in the exact classroom, lecture theatre, or seminar room. This provides increased accuracy, giving you more valuable time in establishing how to react to the situation.
Another popular feature of this system is that it can be customised via in-panel software to integrate with other aspects of the school, such as opening all access control doors, gates, and barriers when the alarm is triggered or automatically calling the fire brigade. This, again, provides a quick and smart solution to fire safety.
The setup process of these systems involves wiring and other equipment to be installed and hidden inside the walls. This means the technology may be unsuitable within certain environments (such as listed buildings) and unless installed outside of term time may cause disruption.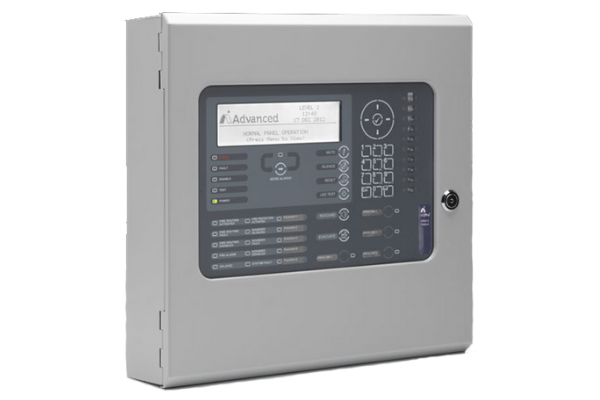 Wireless Fire Alarm Systems
Often more desirable in educational buildings in which the design and historical integrity of the building needs to be upheld, such as universities or campuses that contain listed and historic buildings, wireless fire alarms do exactly what they say on the tin. The system works over a radio bandwidth, providing you with the precise location of where the fire detector has been activated, similarly to an addressable fire alarm system.
With no cabling, the aesthetics of the school or university building are protected and installation is cheaper, tidier, and more efficient. These systems provide accurate results that are quick and easy to act on, without the hassle of cables. They are incredibly flexible, giving you the ability to move or adapt the system by adding more wireless detectors with ease.
It is essential to change the batteries in these systems as if not properly maintained, the alarm will not function.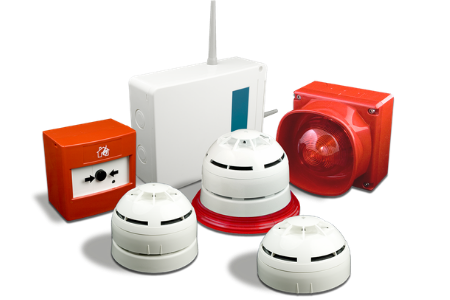 Networked Fire Alarm Systems
Often found in larger, more complex locations, such as city and campus universities with multiple buildings, a networked fire alarm system has multiple control panels that can be viewed individually on-site or remotely from a central location. This system can monitor multiple buildings on your campus or school grounds, allowing you to control and access information about all buildings and specific classrooms, lecture theatres, and seminar rooms within each, from a single location.
Fire alarms and detectors from multiple buildings are centralised, allowing you to access and control all your information from a single device. This still allows individual buildings to view information about their own location, if the fire alarm is activated, through an on-site control panel. Networked systems allow for custom integration opportunities and with the system's ability to be fully integrated within your notification system, they are able to deliver critical messages to designated people or groups, in addition to logging things such as false alarms, maintenance visits, and upgrades. These systems are ultimately the most reliable because as a result of the panels collaborating with one another, one compromised panel could not take down the whole system.
Owing to the complexity of the networked system, if not installed by a fully accredited installer with a good reputation, the full capabilities of the system may be compromised. Some common mistakes which may occur include: installing network cabling too close, or next to the RF interface, not installing a fully tolerant network card, using too much cabling, or not using the correct grade of cabling.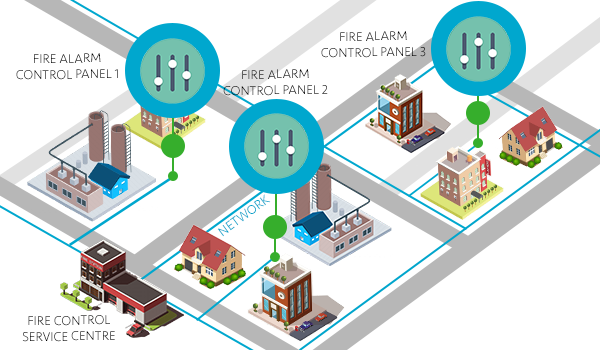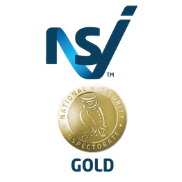 Richard Hayes
Estates Bursar, St Edward's School
"We have a long-standing relationship with Chris Lewis Fire & Security and we greatly value their product and technical knowledge, and their professionalism. They provide a very efficient call-out service if we experience a problem and their engineers are always very friendly and efficient."
Mick Garner
Assistant Engineer Estates & Facilities, University of Southampton
"We have a long standing relationship with Chris Lewis Fire & Security and now having them maintaining the university's fire, intruder and access control systems is proving very useful as there's always an engineer available on site."
Paul Mulford
Clerk of Works, Balliol College, Oxford
"The College is delighted with its new fire system and very appreciative of the service we received from Chris Lewis Fire & Security. Their engineers provided sound advice and recommendations and made what could have been a very difficult and disruptive process, very smooth and painless"
System Design, Maintenance, & Upgrades
Over the last 25 years, we have worked with a wide range of suppliers, in a variety of different settings, using carefully selected and tested technology, which has positioned Chris Lewis Fire & Security as one of the best fire alarm design companies in Oxfordshire.
We will come to your school, university, or college, assess your specific requirements, and design a system that suits your budgets and limitations, before then installing the system into your environment with minimal disruption.
Over the years at Chris Lewis we have encountered a number of brilliant projects in educational buildings, many of these historical, meaning the buildings' integrity was a priority. While there were challenges related to these projects, we overcame them to produce the best results for our clients, enabling their buildings to have the best fire systems possible.
We offer a comprehensive selection of maintenance packages ranging from your essential annual service visits and remote telephone support, all the way through to bespoke packages that are built to cater to your individual requirements, Chris Lewis can maintain any fire alarm system in your school or university, regardless of who installed it.
View our maintenance offerings
If your school or university's fire alarm system is in need of attention our team of experts are happy to visit your organisation and assess your situation. We will then discuss the best way for you to proceed and seamlessly upgrade your fire alarm system with minimal disruption to your staff and students' learning environment. You may not need to fully replace the system, it may be recommended to do so, but we'll provide you with honest advice and plan an upgrade so you have the maximum amount of fire coverage during the upgrade.
Learn more about our upgrades
Looking to connect with one of our experts regarding your requirements?
Submit the below form and we will get back to you very shortly.
---