Verkada - Cloud Based Security Cameras with Mobile App Accessibility
Verkada has recently revealed end-to-end updates to Command, the top-rated mobile app. The redesigned interface further elevates the simplicity of managing devices at scale, allowing users to stay connected, and in control, from wherever they are.

What can you expect to see in this update? Easier installs, faster uptime and a powerful set of features that make finding, saving and sharing footage from your device virtually effortless.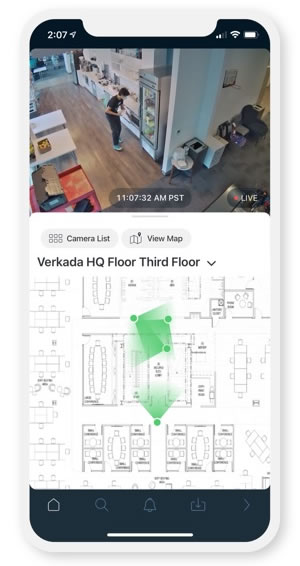 The Best Security Camera App for Remote Monitoring
Looking to connect with one of our experts regarding your requirements?
We can support you with the maintenance, upgrade, repair, or extension of your existing system in addition to providing unparalleled design and installation services for new systems or systems looking to transition to Verkada.