Verkada - Cloud Based Security Cameras with Mobile App Accessibility
Verkada has recently revealed end-to-end updates to Command, the top-rated mobile app. The redesigned interface further elevates the simplicity of managing devices at scale, allowing users to stay connected, and in control, from wherever they are.

What can you expect to see in this update? Easier installs, faster uptime and a powerful set of features that make finding, saving and sharing footage from your device virtually effortless.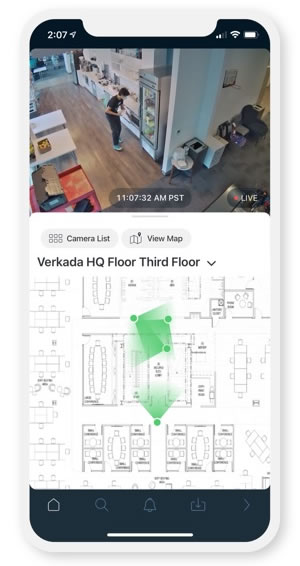 The Best Security Camera App for Remote Monitoring
Key Features
Monitor activity with a live feed of access-based events.
View a rolling feed of live activity across facilities.
Identify users accessing and exiting-based activities
Visualise meaningful motion across floorplans.
Track movement across sites with real-time heatmaps
Click camera icon to see a preview of live event
Select scene to view feed and review historical footage
Find person & vehicles of interest using various attributes
Search for individuals using clothing colour and appearance
Search for vehicles by colour, body type, or make
Watch hourly or daily timelapses of activity in frame
Playback threaded thumbnails to monitor activity progress
View 24 hours of footage in under 30 seconds
Reveal bounding boxes when scrolling over timelapse footage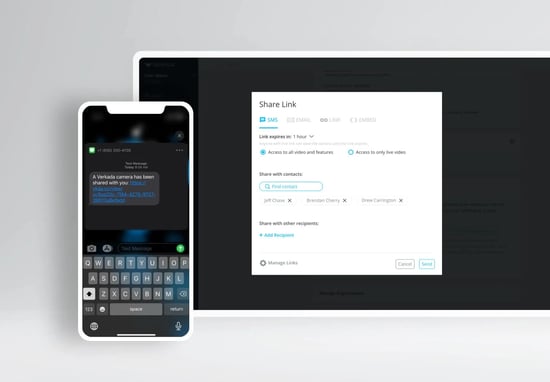 Share secure access to camera footage with authorized users
Share access to sites and camera feeds via link or SMS
Select duration of time that viewers can access footage
Easily add, edit, or revoke user access
Looking to connect with one of our experts regarding your requirements?
We can support you with the maintenance, upgrade, repair, or extension of your existing system in addition to providing unparalleled design and installation services for new systems or systems looking to transition to Verkada.