Protecting homes since 1993
When you choose to work with Chris Lewis, you place your family's safety in the hands of South East England's number one security company.
Having been at the forefront of innovation for over 30 years, we've kept thousands of homes secure, ensuring security systems were there when people needed them the most. With our proactive approach to security, you can trust us to look after the things that matter most to you
When it comes to protecting your home, security systems have to be reliable and easy to use. They also need to be proactive as opposed to reactive - providing protection before it's too late. At Chris Lewis, our smart home security systems offer the proactive protection you want, and the reactive responses you need.

Home Burglar Alarms
Our smart home alarm systems give you the comfort of knowing your home and loved ones are safe, when you aren't there. With options for remote activation and disarming, push notifications, automatic police callout, and CCTV integration, our team of expert engineers can design a system that suits your needs perfectly.

Keyholding Services
There's nothing more important than home security. If you can't feel safe in your own home then where can you? Our key holding service puts your safety as a priority. Chris Lewis Group will look after a set of keys for you so we can respond to a security issue whenever you need us.

Technology We Work With
We have been at the forefront of security tech for over 30 years, and partner with the makers of some of the most advanced equipment on the market. With offerings from Verkada, Texecom and Tether, we can create flexible, scalable and easy to use home security systems to fit even the most niche requirements.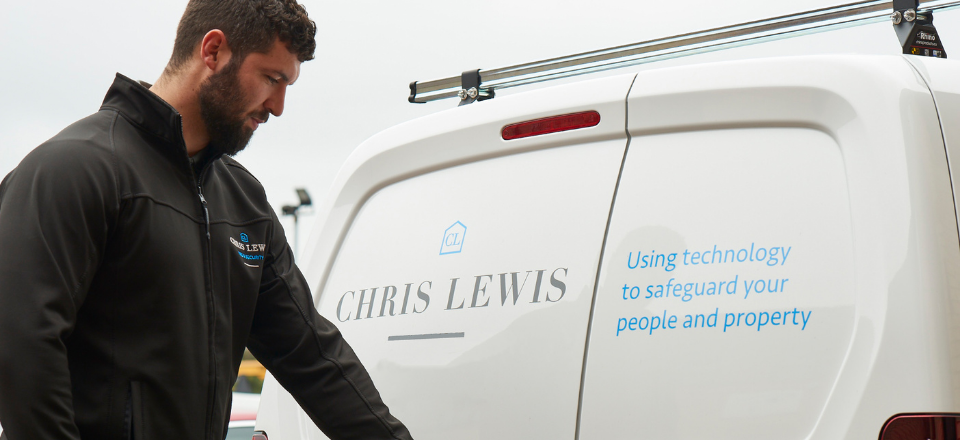 System Maintenance
It's our duty to ensure your security system is always there when you need it and our engineers are here to support all your maintenance needs. With 24/7 callouts, regular maintenance visits and remote health checks, we ensure your system guards your premises proactively.
Do you already have a home security system? No problem. We offer a wide range of maintenance and upgrade packages to suit your individual needs.
Speak to one of our Security experts today
Submit the form below and we will get back to you shortly to discuss your home security requirements.
---