Helping you keep an eye on things
Video intercom systems provide additional security by enabling you to see who is attempting to gain access to your premises. The visual aid will empower you to make quicker decisions on allowing or denying access as you won't be relying on voice and information alone. You'll also benefit from high quality video recording, secure access management, and remote access to the system.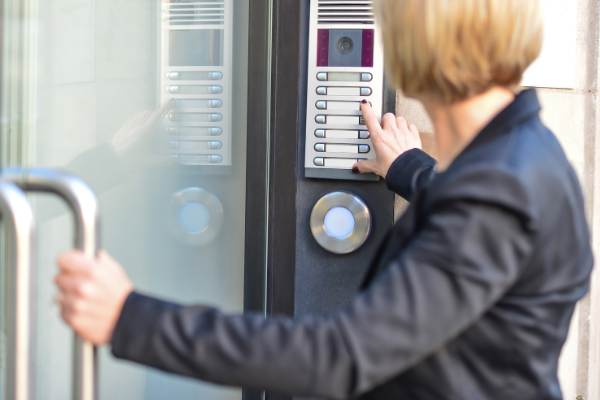 We understand that the basic idea of video intercom systems is to grant/deny individuals access to your property based on who they are, with you validating this by either speaking to them through an audio system, or seeing them through a live feed. Here at Chris Lewis, we have been at the forefront of security for over 25 years, so when it comes to intercom systems, we know what you're looking for!
Different usage points for video intercom
When an individual attempts to gain entry to your premises they'll be required to use the video intercom system. At the point of request, you'll be able to see this individual via a monitor and video recording will also begin. Access can then be granted or denied depending on whether you recognise the individual, are expecting them, or any other criteria for which you would allow or deny access.
With video recording, if any criminal activity was to take place, you'll have visual evidence which can be used in prosecution if necessary.
Never miss a delivery again and don't leave anyone waiting! With video intercoms you can visually verify if you were expecting the individual, communicate with them if you were not, before then allowing them access at the press of a button. Whether this is remotely via a mobile device or through a control panel in the reception area or at your desk.
This solution works perfectly in office blocks with multiple businesses inside, allowing you to do things such allow access to the front door and potentially grant elevator access to your floor. Our systems come with the potential to have multiple communication lines all from inside one panel.
Use your video intercom system at your front gates, allowing/denying access from anywhere in the world at the touch of a button.
Installed at the main entrance, or inside the first door, an intercom panel which feeds direct audio and video into each dwelling can be placed at the base of a block of flats with a button connecting the visitor to the relevant dwelling.
The person inside the flat can then visually see who has come to see them, communicate with them via the 2-way audio, before then granting them access to the front door.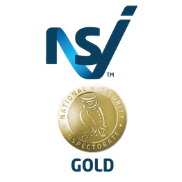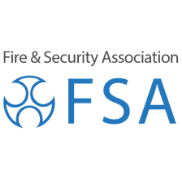 "The service that we have received has been first rate. Chris Lewis Fire & Security has really taken the time to understand our requirements and limitations, and has delivered in every aspect of the work. I now see them as trusted advisors who I won't hesitate to contact when the time comes to extend or enhance the systems we now have in place."
"The solution implemented by Chris Lewis Fire & Security is highly intuitive and has delivered the level of protection required. I was also very impressed with the amount of training and the level of support that was provided. "
What can we do for you?
---
We can make video intercoms work for you, whatever that may look like. When you get in contact with us we will discuss your requirements, listening to your limitations and budgets, before designing and installing a solution that exceeds your expectations.
Looking for maintenance, upgrades, or system restoration? We have got you covered! Just submit the below form and we will get back to you shortly.
Looking to connect with one of our experts regarding your requirements?
Submit the below form and a member of our team will get back to you very shortly.
---