Restoring your fire safety
Is your fire system old, run-down, and not working at its best? Has the technology become outdated and slow? By restoring your fire systems and getting them back to working as new, you can ensure they will be there for you when you need them most.
Chris Lewis' restoration service endeavours to renew existing fire systems, adding elements and improving its functioning to allow you increased capabilities and safety.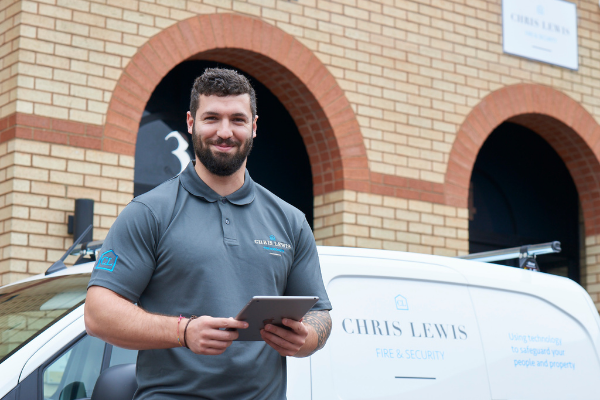 ---
More often than not, the cost of restoring your existing systems is cheaper than having new systems installed, plus it is normally a quicker process. By leveraging your existing technology, you have the ability to build on the existing functionality, making it better and more reliable for you and your site, whether this is your business, your home, or your educational premises.
---
What can Chris Lewis do for you?
When you have an outdated fire system, one of our technicians can come to your home, business, or school/university, assess your requirements, and then restore your existing systems to their former glory, as well as potentially finding new ways to leverage your existing technology to ensure the safety of your premises and its contents.
We then transition you to a care plan and maintenance package with us here at Chris Lewis, taking over the care of your technology so you don't have to worry, regardless of who initially installed your systems. This ensures that you don't find yourself in the same position again. If you currently work with another provider, we can also take over the systems they have previously installed, to ensure it's always working at full capacity. Whatever your fire prevention and management requirements, we are confident that we can support you, so get in touch today!
Looking to connect with one of our experts regarding your requirements?
Submit the below form and we will get back to you very shortly.
---