Designing, Installing and Maintaining Nimbus Systems
Nimbus Partners ensure all their sales teams and engineers are fully trained on the latest Nimbus cloud technology. When it comes to installing or maintaining a Nimbus fire alarm system, Chris Lewis Fire & Security are perfectly positioned to help with your requirements.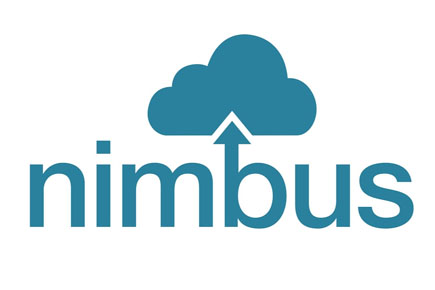 For the next major innovation in fire safety, look to the cloud
Nimbus brings the power and convenience of cloud computing to the world of fire safety. Created by Lan Control Systems, Nimbus can help improve the efficiency and accuracy of your fire alarm system while also helping you save money.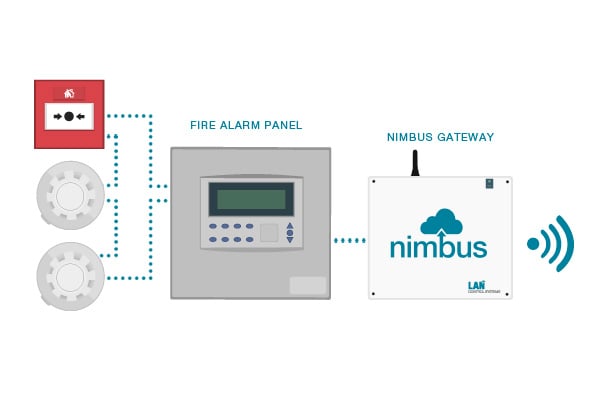 A modern approach to fire alarms
Nimbus is compatible with most UK addressable fire alarm panels. Installation is simple with the intuitive Nimbus Gateway plugging into your central panel. This device will seamlessly collect data from your system and upload it to a remote server (the so-called "cloud").
Operators can access a library of fire alarm events from an intuitive CRM, reviewing this information via the Nimbus app using any web-enabled device including desktops, tablets, and smartphones. Thanks to the convenience of the cloud, this data can be viewed at any time, anywhere!
Fire alarms can be automatically tested on a weekly basis with results immediately available via the central database. The Nimbus Engineer app can enhance the testing process, allowing workers to update logs with notes and images for better, more accurate reporting. All information is presented in an easy to read fashion which can be tagged and categorised to help retrieve data on specific events. Paperless reports can be effortlessly compiled, ready for external auditing.
What can Chris Lewis do for you?
Our team of fire safety experts can evolve your alarm system using Nimbus. With more than 25 years of experience, we continue to help businesses around South East England protect what matters most to them.
Combining our rich heritage with the latest cutting edge technology, Chris Lewis can deliver a future-proof fire safety solution to suit your exact needs. Not only do we install new fire safety systems, our extensive maintenance and care plan packages will ensure you are getting the best performance from your Nimbus cloud fire management system. Have an existing system that wasn't installed by us but needs maintaining? Don't worry, we can still help. Chris Lewis can take over and offer continued support.
Looking to connect with one of our experts regarding your requirements?
Please submit the form below and we'll get back to you shortly.