Upgrading your fire systems
When your systems get old, they begin to slow down, becoming unreliable and problematic. Upgrading fire systems is an absolute necessity to ensure the safety of your premises, whether you are a business owner, a homeowner, or the manager of an educational facility.
This is why keeping on top of your fire technology's maintenance, and upgrading it when necessary, is so important to keep it functioning at its best, ensuring you and your staff, students, or family are protected.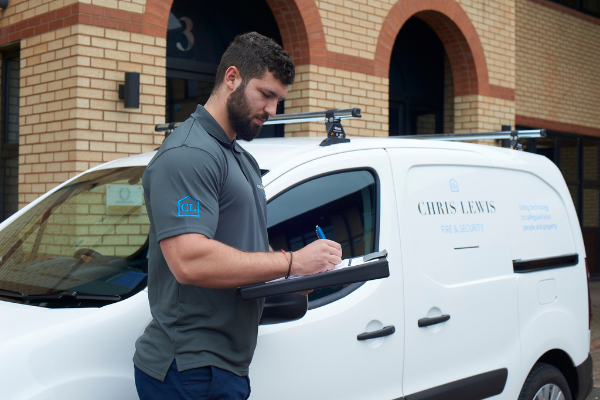 ---
A simple upgrade of your fire system means replacing your old, slow technology with newer, faster, more reliable versions. When deciding whether to replace, upgrade or reuse the fire alarm system, several things should be considered. The age of the existing system is one of the most important factors.
Most fire alarm systems are manufactured to have a life span of 10 to 15 years and BS5839 recommends that electronics are replaced in line with the manufacturers recommendations which is usually 10 years. The older your fire alarm system the fewer engineers will be able to service the system and the more expense replacement parts become.
Smoke detectors should be replaced after 10 years because sensitivity will deteriorate and either cause false alarms or fail to detect smoke. It's been well documented that regular upgrades actually reduce costs in the long run, because fewer maintenance and repair visits are required.
---
What can we do for you?
We can do a free analysis of your existing system and provide a status report on system coverage, age and availability of spare parts. We can provide costs for upgrading your fire alarm system and install a new system with no down time to your existing system if required.
With years of experience, Chris Lewis put you at the centre of our world. With you and your needs in mind, we pride ourselves in offering the best customer support, maintenance, and care packages to suit you, your budget, and your specific requirements.
If you are interested in our fire system maintenance packages or upgrading your existing technology, please get in touch today, and we can help find the best solution for you regardless of whether it was us who originally installed your systems!
Looking to connect with one of our experts regarding your requirements?
Submit the below form and we will get back to you very shortly.
---