Keeping you connected
Smart WiFi means that everyone can be online at the same time without any buffering, downtime, or reduced network speeds. Whether you're gaming in the den, watching your favourite soaps, working from home, or catching up with friends. Enhance your WiFi connection.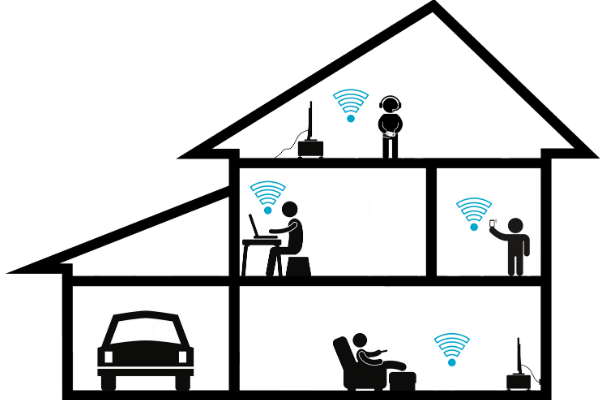 Working with the industry's best supplier, Ruckus, we can create the perfect smart WiFi setup for your home. It's what we do best. So why not trust Oxfordshire's leading experts to keep your home connected?
Standard vs. Smart WiFi
In a standard home network the further away from the router you are, the weaker your wireless signal becomes. Other things such as walls, multiple users, and even the kitchen microwave can interrupt your WiFi signal! This results in slower upload and download speeds. That means annoying lag and buffering.

WiFi extenders are available, but only as a half measure. It's important to remember these can seriously slow down your internet connection. You will also need to connect your devices manually to extenders. It's far from a seamless experience.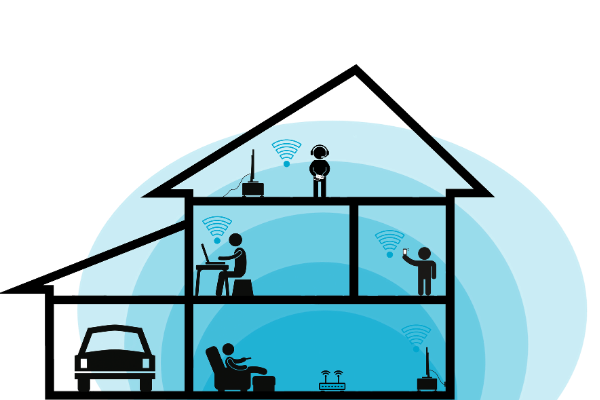 Smart WiFi technology works by using multiple 'nodes' around your home to create a 'meshed' networked system. By having multiple 'nodes' you can ensure that every corner of your home has full WiFi coverage. Regardless of what anyone else is doing, resulting in a faster and more reliable connection.
No need to rewire, the points can automatically mesh between each other
Compatible with existing broadband service
Discrete internal and external access points
Automatic interference mitigation
Each point provides up to 2 times the extended range of traditional access points
A fully meshed network. Your devices will always have a fast, stable WiFi connection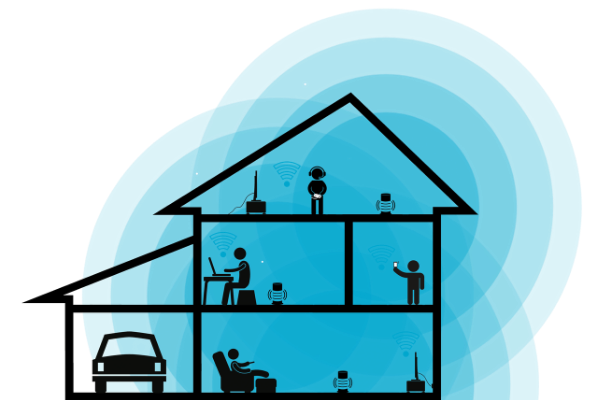 What we can do for you
Using heat-mapping technology, our installers will work with you to design and install the best home WiFi system. We also offer maintenance, upgrade and care plan packages to suit your, regardless of if we installed your systems or not. To ensure you are always getting the most out of your WiFi, upgrade to a smart network.
Fed up with poor WiFi coverage?
Submit the below form and we will get back to you very shortly
Latest Smart WiFi Updates
---